National Historic Preservation Month is celebrated in May and was established in 1973 by the National Trust for Historic Preservation to "promote historic preservation and community pride in local heritage sites." Orange County, North Carolina founded in 1752, has a rich history in all three towns of Hillsborough, Chapel Hill and Carrboro.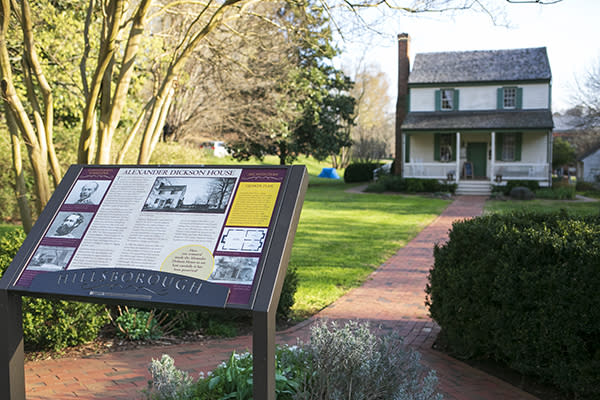 The town of Hillsborough was founded in 1754. The downtown historic section of Hillsborough, including the many streets of homes leading off from Churton Street, have been preserved as they once were years ago. It stands as a testiment to a town who values their beginnings. The Hillsborough Downtown Historic District, which is listed on the National Register of Historic Places, features more than 100 homes, buildings and churches from the 18th and 19th centuries. When visiting Hillsborough, a great starting point is the Hillsborough Visitors Center, known as The Alexander Dickson house, which served as Gen. Joseph E. Johnston's headquarters when he surrendered the largest of the Confederate armies to Gen. William T. Sherman at the end of the Civil War; the house was moved from it's orginal site to preserve it. A visit to Hillsborough is to step back in time a couple hundred years.
More Historic Points of Interest:
The Burwell  School Historic Site
Orange County Historical Museum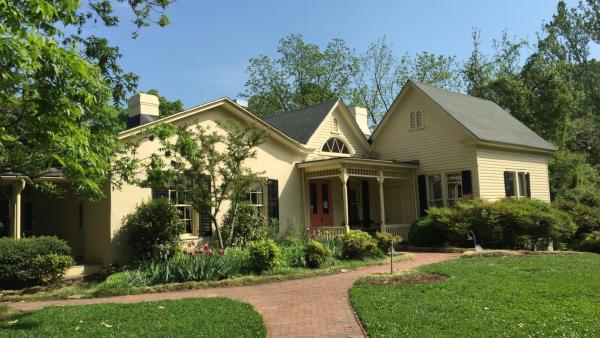 Preservation Chapel Hill can be found in the Horace Williams House and has a long history of seeking to preserve the local landmarks in Chapel Hill. Probably the most well known historic places in Chapel Hill is the The University of North Carolina - Chapel Hill which has the distinction of being the oldest public university in the nation which admitted students in 1795. The town of Chapel Hill subsequently grew up around the school. Preservation Chapel Hill awards plaques to owners who submit an appliaction and who qualify: "The Preservation Chapel Hill's Historic Plaque Program recognizes and designates historically and architecturally significant structures in our community." To date, 40 plaques have been awarded and Preservation Chapel Hill maintains of list of endangered properties in need of saving.
More Historic Points of Interest:
Carrboro, the smallest of the three towns, was founded in 1882. Carr Mill Mall was  built in 1898 by Thomas F. Lloyd and was formerly a cotton mill called the Alberta Cotton Mill; it remained open until the 1960s when it was shut down. In 1974, the Carrboro Board of Aldermen voted to have the building torn down but the community was opposed to the plan and the mill was renovated and reopened as Carr Mill Mall, now on the National Register of Historical Places and a well-loved part of Carrboro's history. Also on the National Register is the Carrboro Commercial Historic District and the Thomas F. Lloyd Historic District consisting of 25 buildings developed as housing for textile mill workers.
Carrboro Historic Downtown Walking Tour