Food & Drink
Chapel Hill and Orange County has long been a culinary destination and can be best sampled at any one of the many food and drink events held year round. Also, check out our music events as many have local food trucks on site or offer a full menu.
Some of our favorites:
Walking Food Tours - sample tastings and personal insights from a cross-section of the finest and most unique establishments in the communities of Chapel Hill, Carrboro and Hillsborough.
Southern Season for weekly wine tastings and cooking classes.
Save the Dates:
March 14
Wine Maker's Dinner with Fossa Mala Winery.  Chef Teddy Diggs of Il Palio restaurant hosts Elena Spadoni, the owner of Fossa Mala winery in Veneto. Chef Diggs will prepare 5 courses to highlight Spadani's delicious whites that are produced on her land in Northeast Italy. Limited seating. Dinner begins at 7pm. Call 919-918-2545 for reservations. 1505 E. Franklin Street, Chapel Hill.
March 26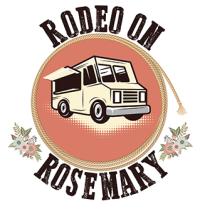 First Annual Food Truck Rodeo. Rodeo on Rosemary will feature 12 of the areas favorites, including Cousin's Maine Lobster, well known for their start on the CBS show Shark Tank. Banditos, Pie Pushers, Chirba Chirba, Hibachi Xpress, Only Burger, Morfa Empanadas and more will be on site. Bring the kids.  There will be giant games for all to enjoy on The Plaza and a DJ will be spinning all of our favorite tunes.12-5pm on the block of Rosemary Street between Henderson and North Columbia.
April 5
Wednesday Market and Evening Eats. The Carrboro Farmer's Market is kicking off another season with an Evening Eats Food Truck Rodeo. Live music from Laura Jane Vincent, Beer from Steel String Brewery and food from Baguettaboutit, Bulkogi, Chirba Chirba, Lost Boys, Maple View Ice Cream and Yeehaw Donuts.
April 8
Spring Wine Sale. Weaver Street Market in Carrboro will be hosting their annual wine sale on April 8 and 15. Pay $10 at the tent entrance, then browse, eat hors-d'oeuvres, and try wines. Enter the raffle for door prizes. Take home your glass as a souvenir. Enjoy live music. Event is 1-5pm. Weaver Street Market in Hillsborough will hold their wine sale on April 22.
May 7
Moorefields on the Lawn is a popular spring event that will feature food by Hillsborough's La Place Restaurant - Bloody Mary and Mimosa Bar. Live music by the Jazz Tones, house and ground tours, and lawn games. This event is an annual Fund Raiser for Moorefields. 3-5pm. Call 919-732-4384 for ticket information. Tickets will be available online by April 30.
May 14
The Franklin Hotel hosts a Graduation & Mother's Day Brunch Sunday May from 11am- 1pm. Menu features made to order omelets, Applewood smoked bacon and sausage, scrambled ages, a waffle station, carving station and more. click Reservations or call Kelly at 919-442-4096.
Stay tuned for Summer Tomato and Pepper fests!