UNC Chapel Hill - Home of Champions!
CONGRATULATIONS UNC BASEBALL, MEN'S BASKETBALL, WOMEN'S TENNIS, WOMEN'S LACROSSE, FIELD HOCKEY, WRESTLING, MEN'S SOCCER 2018- 2019 ACC CHAMPIONS!!!! 
Carolina sponsors 28 varsity programs, including 15 women's and 13 men's sports. The Tar Heels have won 44 NCAA team championships in seven different sports,  including 21 women's soccer, seven field hockey, six  men's basketball, five men's lacrosse, two women's lacrosse, two men's soccer and one women's basketball. In addition, the Helms Foundation declared the 1923-24 men's basketball team national champions, the women's soccer team won the AIAW national title in 1981, the women's tennis team won ITA indoor national tournaments in 2013 and 2015 and the men's tennis team won the ITA indoor national title in 2016. Did you know? In total, 112 UNC players have been drafted to the NBA, including NCAA-best 49 in the first round.
Carolina Football kicks off August 31st 
Quick Links:
Kenan Stadium Know Before You Go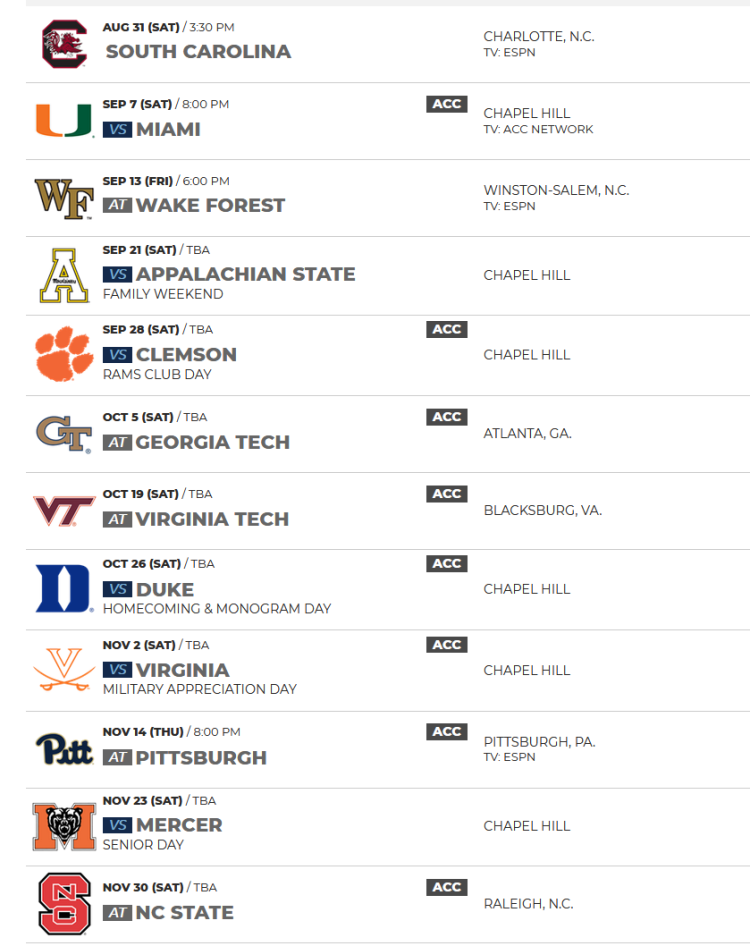 ---
If you haven't been, you have got to check out The Carolina Basketball Museum! It's FREE Admission!
 
For more information visit GoHeels. The campus ticket office is located in the Ernie Williamson Athletic Center, 450 Skipper Bowles Drive. Call the ticket office at 1-800-722-4335. 
Are you a Tar Heel fan?  #GoHeels #VisitChapelHill