Annual Events 2023
Plan your trip around these featured select 30+ events worth a weekend stay! The communities of Orange County show their unique personalities through historical events, music, art & film, cultural heritage plus a little bit of sports and holiday cheer. Click here for lodging options. Click for a complete pdf listing of our 2023 Major Annual Events.  The full list will be revised and updated as needed as we go through the year.
---
February
February 16-18. 46th Annual Carolina Jazz Festival, Locations on the UNC Campus, Chapel Hill; Sponsor UNC Department of Music (919) 962-1039 http://music.unc.edu/jazzfest
March
March 25.  Revolutionary War Living History Day. Revolutionary War Reenactment at the historic Alexander Dickson House, plus other events around downtown Hillsborough sponsored by the Alliance for Historic Hillsborough, 10 am – 4 pm. (919) 732-7741. https://www.historichillsborough.org/revolutionary-war-living-history-day
April
April 1.  UNC Science Expo, UNC Campus at Morehead Planetarium & Science Center, Chapel Hill,  11am - 4pm.  Celebrate science with our community — as a part of the North Carolina Science Festival. This annual expo features more than 100 hands-on activities and science demonstrations lead by STEM students, researchers, and practitioners from UNC-Chapel Hill.  (919) 843-7959.  

April 22-23.  Piedmont Farm Tour.  Orange, Chatham, Person and Alamance counties; Tour various farms throughout the area from 2 pm – 6 pm, both days.  Carolina Farm Stewardship Association (919) 542-2402. Cost: $30 per car for ALL FARMS if purchased in advance, $35 per car for ALL FARMS if purchased during the tour, and $10 per car per farm the day of the tour. (All proceeds benefit CFSA).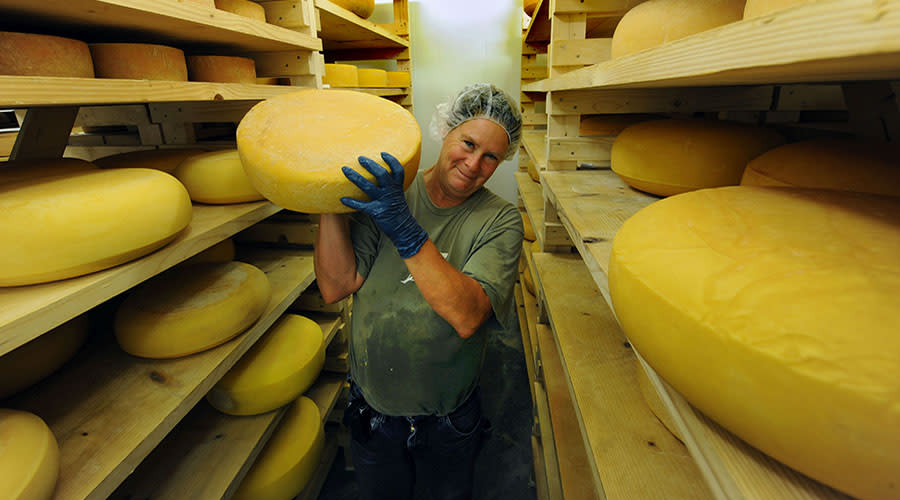 April 29. Fields of Funk Beer Festival. Coordinated by Steel String Brewery at Pluck Farm at 6901 NC Hwy 54 West, Mebane in western Orange County. Times and details to come. https://www.facebook.com/PluckFarmNC/

April 29. River Park Concert. The event opens at Noon and music begins at 12:30 pm ending around 8 pm. Entrance to the park at the River Arch is 228 S. Churton Street, Hillsborough. There will be 4 bands, local beer, food, art vendors, live mural painting, and community mural. It is completely free to attend. https://www.trianglemusicalliance.com/
May
May 6. Hillsborough 2023 Spring Garden Tour.  Hillsborough Garden Club's biennial event rain or shine features 13 of Hillsborough's most gorgeous gardens  for you to explore with the theme "Untamed. Unexpected. Unbelievable!". Tickets are $30-35. Tour is 9 am - 3 pm. 

May 6,7 & 13. The 28th Annual Art in the Garden Sculpture Exhibition is a unique once yearly event and one of the finest outdoor sculpture exhibitions in the triangle region of North Carolina. The event is held at the private residence of artists Tinka Jordy and Mark Donley just six miles away from downtown Hillsborough. Saturday hours 10 am – 5 pm; Sunday 12 pm – 5 pm.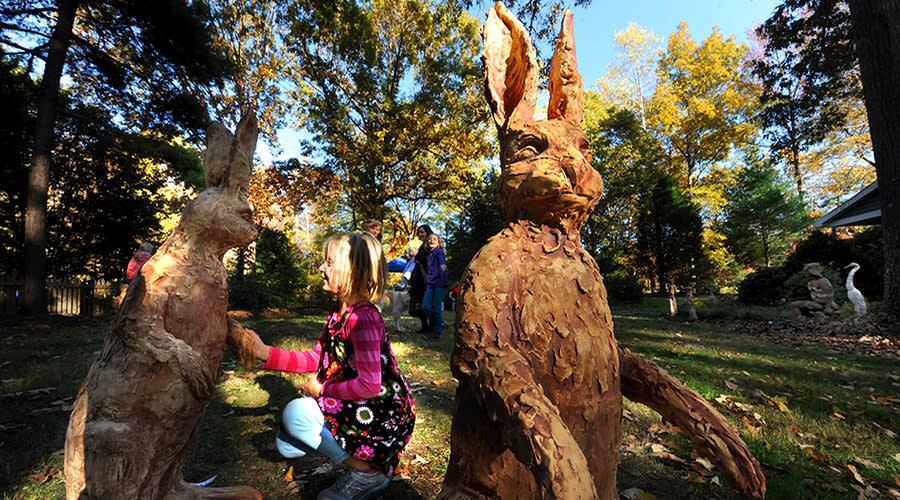 May 5 - June 23. Freight Train Blues Concert Series.  Each spring the Music Makers and the Town of Carrboro present eight free root music concerts at the Carrboro Town Commons on Fridays from 6:30 pm – 8:30 pm. Beer and food available for purchase. https://musicmaker.org/freight-train-blues-concert-series/
June
June 16-18.  2023 Efland Seafood Festival. The event raises money for NC Veterans and provides a hospitality fair with seafood provided by Performance Foods, organized in part through the Hillsborough Sports Fishing Club. Food, music, and entertainment including carnival rides, games, face painting, cornhole tournament, balloon animals, fire performers. Admission is $5 or $20 3-day VIP package.  Friday 3 pm – 10, Saturday 10 am – 10 pm, Sunday 1 pm – 9 pm.  Efland Ruritan Grounds, 3009 Forrest Avenue, Efland, NC.
July
July 14 – August 12.  NEW EVENT - Uproar Festival of Public Art.  The Orange County Arts Commission (OCAC) announces Uproar Festival of Public Art which will showcase 60 large-scale, bold works of art throughout the downtown areas of Chapel Hill, Carrboro, and Hillsborough. Cash prizes will be awarded to Southeastern artists chosen by both the public and a jury panel of experts.
Free Trolleys available on Saturdays in Chapel Hill and Carrboro and Free Bus Transportation available for those with mobility issues on Saturdays in Hillsborough. 
August
August 4 –September 17 in Chapel Hill, NC. 23rd Annual Forest Theatre Summer Giant Puppet Show.  Theme Where Our Spirits Reside. Shows Fri-Sun and Labor Day, Forest Theatre on the UNC Campus, 123 S. Boundary Street (919) 923-1857. Ticket sales begin June 1.Each summer, the creative team of Paperhand Puppet Intervention brings a newly themed show with spectacular life sized puppets to the beautiful outdoor Forest Theatre on UNC Campus. Paperhand Puppet Intervention's annual puppet pageant includes giant puppets, rod puppets, mask and dance, shadow puppetry and stilt walking and paper-mache'characters. Paperhand's yearly spectacle tells stories of the human heart, illuminates and incorporates myths from around the world, and inspires young and old alike.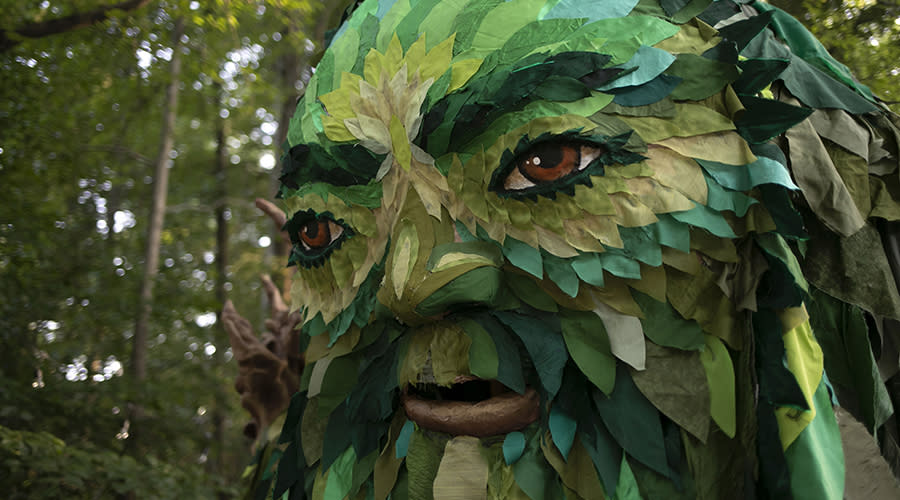 September
September 17 -  December 3.  35th Annual Sculpture in the Garden.  Annual display of works of 50 North Carolina artists displaying their one-of-a kind sculptures placed amid the native wildflowers and shrubs to delight garden visitors.  (919) 962-0522.  100 Old Mason Farm Road, Chapel Hill, NC 27517 https://ncbg.unc.edu/visit/exhibits/sculpture-in-the-garden/ 
September 15-16. Hog Day. Friday 6 pm – 10 pm and Saturday 10 am – 6 pm.  River Park, 114 E. Margaret Lane, Downtown Hillsborough.  Live music, local handmade crafts and gifts; local food vendors, classic car show, children's area, 5K Run, Pigs on Parade Art Project and BBQ cookoff contest with lots of BBQ to enjoy. www.hogday.org.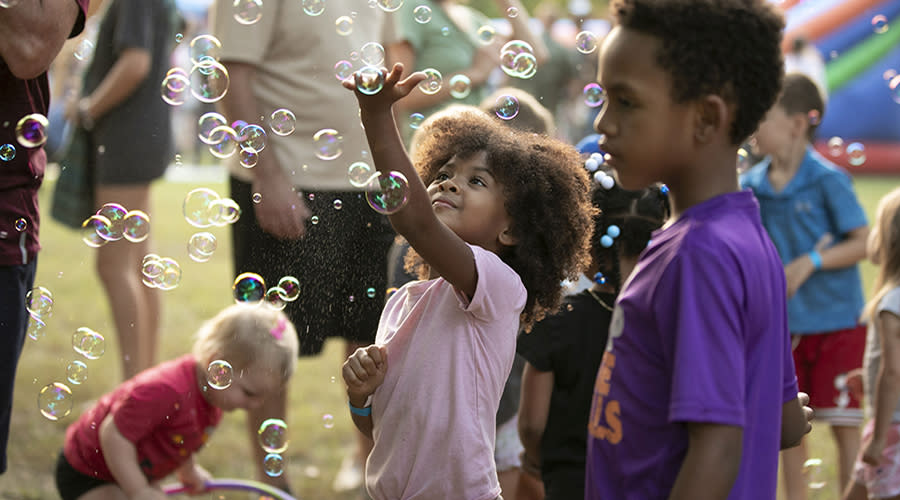 September 30 - November 4.  Weekends.  Fall Corn Mazes at McKee Farms in Rougemont.   $15 corn maze admission. Age 2 and Under Free.  Fridays 3-8pm, Saturday 10-8pm, Sunday 1-7pm.  2 mazes – 12 acre cornfield maze and 2 acre fun, interactive adventurous maze for children.  Also hayrides, pumpkins, farm animals, play area, games, picnic area, barrel train rides and more.  Cedar Creek Farm, 5011 Kiger Rd, Rougemont, (919) 732-8065. https://mckeecornfieldmaze.com/corn-maze-1 

October
October 1.  26th Carrboro Music Festival.   All types of music!  Event features numerous venues throughout downtown Carrboro with dozens of musical acts as well as food, craft and non-profit vendors. Free shuttle bus from Carrboro Plaza Park & Ride. Coordinated effort by the Carrboro Recreation, Parks, & Cultural Resources Department and the Carrboro Music Festival Planning Committee. (919) 918-7364.  www.carrboromusicfestival.com.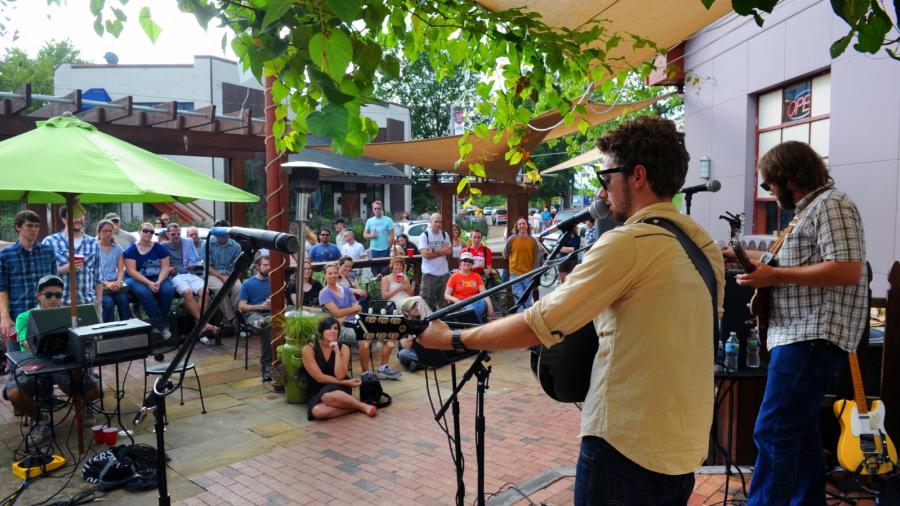 October 6-7. Annual Efland Ruritan Rodeo.  Featuring all the classic events of rodeo such as Ranch Style Bronc Riding, Team Roping, Cowgirls Break-Away Roping, Calf Roping, Cowgirl Barrel Racing and of course Bull Riding, clowns, special entertainment, good food and more. Ticket booth and gates open at 5:30PM.  Rodeo starts at 7:30PM. Admission - $15 - Adults, $14 - Adults with military ID (active, reserve, retired), $7 - Military in uniform, $7 - Children aged 5 - 12.  3009 Forrest Ave, Efland, NC 27243   (919) 971-1129. Hwy 70, I-40/85 Exit 160.  Parking is free. 

October 7. 8th Annual Bluegrass at Moorefields.  1 pm – 6 pm will take place on the lawn at Moorefields, an idyllic homestead on 70 beautiful acres in Hillsborough. Bring your chairs and blankets.  Proceeds benefit Historic Moorefields.  The event features five bands, food trucks, beer & wine. Moorefields Estate, 2201 Moorefields Road, Hillsborough, Visit www.moorefields.org  to see when tickets available for purchase. Lawn seating tickets are $15 per person. Teens 13-17 are $10 and kids 12 and under are free. Free parking.  Call (919) 732-4941.
October 14, 21, 28. Festifall Arts Markets & More. Chapel Hill's downtown annual arts festival returns in October spanning multiple days, and featuring dozens of local artisans, diverse performances, and interactive arts experiences. Highlights include 30+ art vendors, savory and sweet food trucks, drink vendors, live music, community mural making, commemorative screen printing, dancing, poetry, painting, drumming and more. The Festifall Arts Markets & More at 140 West Franklin Street.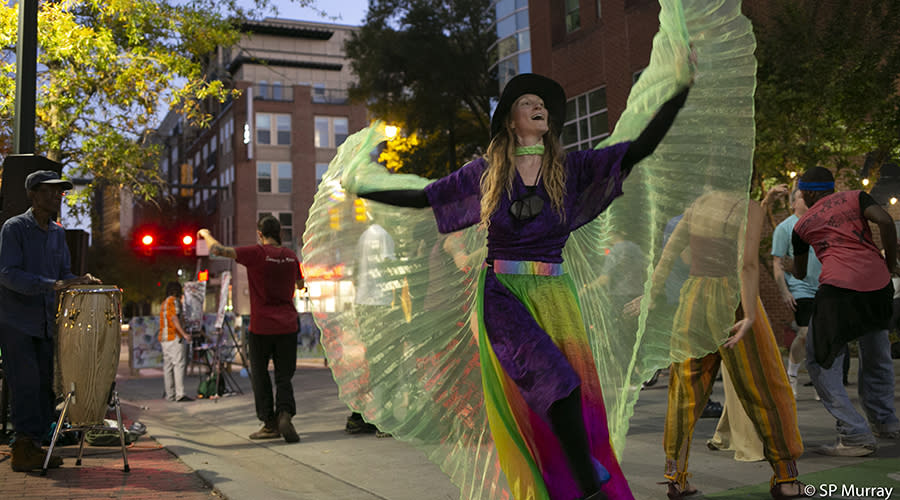 October 21-22.  Tarheel Antiques Festival. This Fall festival features antique vendors, auctions and appraisals. Located at the historic Barn at Lloyd's Dairy centrally located between the Triangle and Triad regions of North Carolina at the merge of Interstate 40 & 85. $7 weekend pass. Saturday Main Day: 9 am – 5 pm. Festival opens to the public featuring antique and craft vendors, auctions, appraisal and Christmas themed activities and entertainment. Sunday - Finale Day: 9 am – 5 pm. Second day of antiques, crafters and vendors. 226 N. Lloyds Dairy Rd, Efland. (919) 732-7322. 
CANCELLED. 6th Annual Film Fest 919. The Chapel Hill, NC based festival returns presenting feature films of the highest calibre from around the world, many at the beginning of their journey to the Oscars. Movies and Silverspot in University Place and The Lumina in Southern Village.
TBA. Hillsborough Spirits Tours 2023.  Hillsborough, the oldest town in the Triangle, is haunted! Join the Alliance for Historic Hillsborough and The Orange Community Players for the annual Haunted Tour through the historic district to encounter these ghostly residents! This fun and dramatic tour will bring you face-to-face with Hillsborough's past. Route and theme to come. Tours last approximately one hour. The ghost performances are family-friendly, but please be aware that this is a walking tour over several blocks, and may include hills and uneven ground. Tours start every 20 minutes. Tickets are timed and groups depart from the Hillsborough Visitors Center (150 E. King St.). Tickets: Adult – $15, Senior/Student – $12. Children 5-12 – $5. Call (919) 732-7741 or www.visithillsboroughnc.com.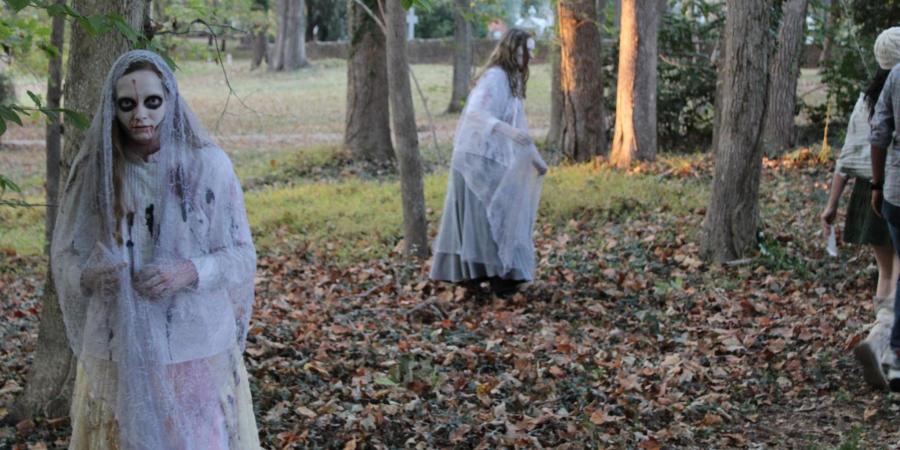 November
November 3-5. Tarheel Balloon Festival. Takes place rain or shine on the grounds Lloyd's Dairy centrally located between the Triangle and Triad regions of North Carolina at the merge of Interstate 40 & 85. The festival will feature hot air balloon rides, tethered balloon rides, morning and evening glow events, antique aircraft displays, paraglide airshow and all types of arts/ craft and food vendors.  Ticket sales will open one month prior to the event. 226 N. Lloyds Dairy Rd, Efland (919) 732-7322.

November 4-5 & 11-12. 29th Annual Orange County Open Studio Tour. Over 90 artists invite you into their studios to see where and how they work.  Sponsor: Orange County Artists Guild (919) 933-7880.  First two weekends in November, Sat 10 am – 5 pm and Sun 12 pm – 5 pm. 
November 11. Fool's Faire 2023 Renaissance Festival at Pluck Farm. Steel String Brewery, Beer Study, and Honeygirl Meadery have come together to host Fool's Faire from 1 pm - 7 pm at Pluck Farm at 6901 NC Hwy 54 West, Mebane in western Orange County. This renaissance festival offers fantastical beverages, craft vendors & artisans, medieval food vendors, feats of strength, cosplay contest, and more.
November 17-19. 18th Annual Carrboro Film Festival at The ArtsCenter. Carrboro Film Fest has an established history as a dynamic event that brings filmmakers and audiences together for a heartfelt celebration of independent cinema. In recent years, the South has produced numerous independent films that challenge and expand our understanding of Southern culture. Schedule and Tickets to come.

TBA Christmas in the Groves. Open every Thursday, Friday, and Saturday late November until Christmas Eve. Open Thursday and Friday 6 pm – 9 pm and Saturday 4 pm – 9 pm. Decorated Christmas Barn with Local Vendors Market. Visit Santa, Horse Carriage Rides, Live Nativity Scene and Food Trucks. General Admission $10 includes Visiting with Live Nativity Animals, Writing a Letter to Santa, Making a Christmas Ornament, and Visiting Santa. Enjoy horse carriage rides through our lighted Christmas Forest, available from 6 – 9 pm at $15 per person.  Carriage holds up to 6 people per ride, select time slot when purchasing ride ticket. 3510 NC 86 N. Hillsborough. https://christmasinthegroves.com/
December
TBA. Holiday Events at The Carolina Inn. Details to come.   
TBA. Homes for the Holidays: A Hillsborough Gingerbread Tradition. Hillsborough Arts Council collaborates to bring gingerbread scenes to local shop windows in historic, downtown Hillsborough to be enjoyed by the entire community throughout December.
TBA. Hillsborough Holiday Wreath Stroll 2023. Wreaths will be on display on businesses and homes.  Get map at the Visitors Center at 175 E. King Street or go online to www.visithillsboroughnc.com
TBA. Nutcracker on Ice.  Friday at 6 pm and Saturday at 11 am.  Tickets for the Nutcracker are $15 per person. Orange County Sportsplex, 101 Meadowlands Drive, Hillsborough, NC (919) 644-0339, https://www.oc-sportsplex.com/

December 21: Solstice Lantern Walk  4:30 pm – 7:00 pm. Each December, the Winter Solstice marks the beginning of the winter season in the Northern Hemisphere, and the longest night of the year. Individuals are asked to bring a handmade lantern that lights up the night, to guide all of us along the walk. Participants will gather at the Eno River Farmer's Market Pavilion at 144 E. Margaret Lane and be led on a procession through River Park, to the River Walk, and ending back in downtown Hillsborough.​ Local artists, live music, hot drinks, warm food, and more before and after the walk at the Solstice Market! Registration is required to participate.  Good place for viewing is the Eno River Parking Deck. The event is free, but we have a suggested donation of $5.00 per person.  https://www.hillsboroughartscouncil.org/solstice  (photo credit below Drone Data and Film)