Hospitality Highlights
Hospitality Highlights is just that; we want you to get to know our hoteliers – we highlight individual hotels and their staff, news, remodels and events and much more.
Meet Heidi Werner | The Carolina Inn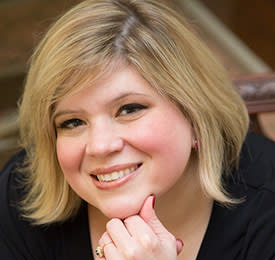 Heidi Werner was recently promoted to Director of Sales and Marketing at the Carolina Inn
Heidi joined the Carolina Inn team 6 years ago as Director of Catering and Conference Services with strong roots in hospitality. Heidi worked in multiple markets including Maine, Vermont, New Hampshire and Virginia and even had a stint as tour Caterer for the Rolling Stones and U2.
Heidi is originally from Buffalo NY and retreated from the cold winters to call NC her home. When not servicing guests and driving top line she is extremely passionate about helping others. She is a longtime volunteer at Table, a non-profit that feeds hungry children. Heidi has also done mission work which took her to all corners of the globe and she truly enjoys traveling, seeing new things and especially helping others.  Heidi was recently married in 2015 to her wonderful husband Bill and you can find them cheering on the Carolina Hurricanes hockey team in their free time.
Heidi's strong work ethic, inspirational leadership, roll up your sleeves and jump in to get it done attitude will ensure that your weddings, meetings and social events at The Carolina Inn will receive unparalleled service and personal touch that The Carolina Inn is known for.
About the Carolina Inn
An Iconic Destination Hotel in Chapel Hill Since 1924
The Carolina Inn offers 185 beautifully appointed guestrooms and suites in Chapel Hill, North Carolina. Located on the campus of the University of North Carolina, the historic hotel has earned the AAA Four Diamond Award since 1997. The North Carolina landmark is listed on the National Register of Historic Places.
An Integral Part of UNC Chapel Hill
The hotel was built in 1924 by UNC alumnus John Sprunt Hill and designed by award-winning architect Arthur C. Nash, who designed a number of other university landmarks. Hill gifted the hotel in 1935 to the university and stipulated that all profits were to be used to support the university's library.
Today, the Inn is still owned by UNC and continues to support the UNC library's North Carolina collections. It is managed by international boutique hotelier Destination Hotels & Resorts.