Spring has sprung, and Chapel Hill and Orange County are quite literally blooming with things to see, do, taste and talk about. From the flowers to the food, there are so many reasons to smile while strolling the streets of Chapel Hill, Carrboro and Hillsborough. It's sometimes hard to put a finger on what makes our community so special, so we've posed the simple question: Why do you love spring in Chapel Hill and Orange County? Read on for four municipal mavens' takes on what makes springtime so magical around here.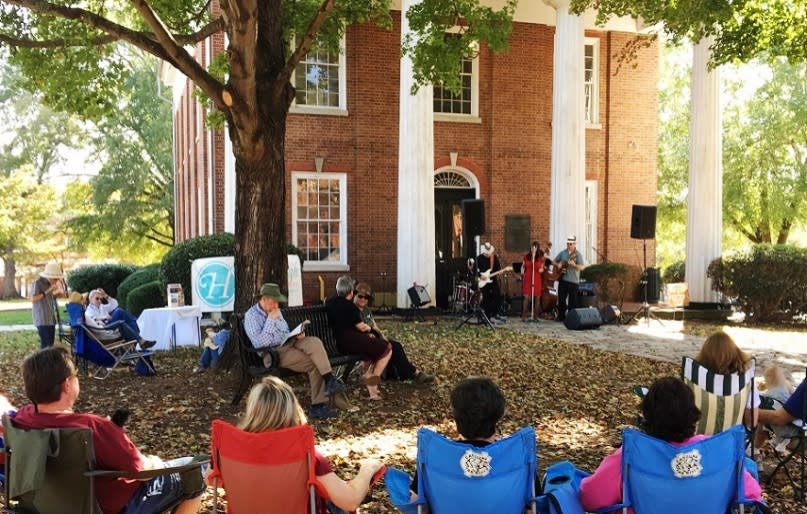 "Not only do our tree lined streets begin popping with color, but also, our local shops and restaurants add spring flower mixes around their open doors, and our sidewalks begin buzzing with the activity of the young and old alike out for strolls and conversation." – Kim Tesoro, Chief Executive Officer, Hillsborough/Orange County Chamber of Commerce
"The ability to forget the jacket and walk outside and let the sunshine and warm weather envelope me. Seeing the dogwoods, azaleas, redbuds and Japanese maples in bloom." – Jay Patel, General Manager, Franklin Hotel in downtown Chapel Hill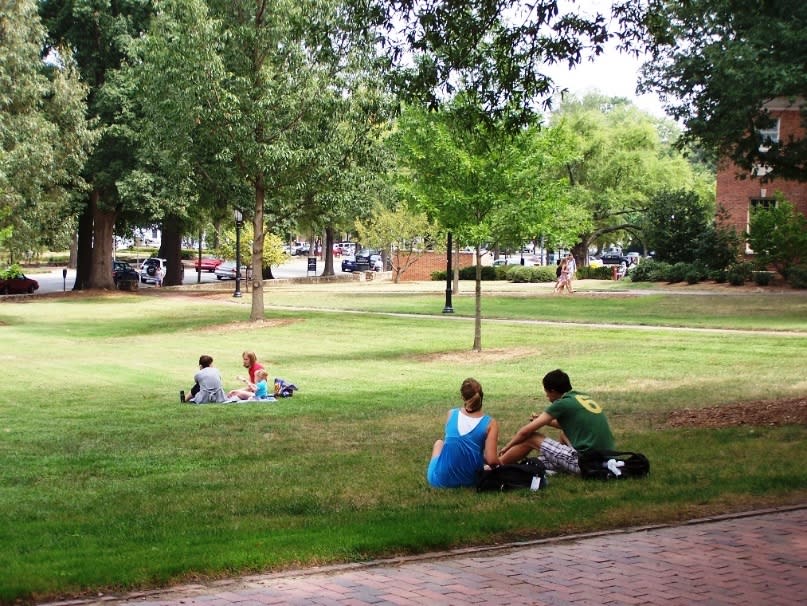 "It's the flowers and trees bursting alive with blooms and color all along Franklin Street, and the warm sunshine that feels perfect – just right before the heat arrives. 
I love that there are more people everywhere; we all come outside more – leaving the winter cold behind – engaging more in our community.  In the spring, many community events happen downtown and on campus and the restaurants sidewalk dining is always bustling. 
Spring also means we start to think about the endless possibilities of what awaits us in the community. The restaurants to try out, the community events to experience, and the trails & parks to explore. 
Spring creates a sense of change and possibility in our community. It's palpable in the spirit of our downtown. The spring semester brings UNC's graduation; which is a major life event in young person's life and a turning point for our community that still rolls with the shifts that the University calendar brings." – Meg McGurk, Executive Director, Chapel Hill Downtown Partnership
"Obviously spring is an amazing time for me personally and us as a restaurant. Winter in North Carolina can be gloomy, so I'm always very excited when spring finally hits. The first couple farmers' markets where spring produce starts to show itself always fill me with joy. Even the smallest things like the return of local salad greens let me know the season of fresh, crunchy veggies is upon us. I also love the longer days of sun, the way that people respond to those 70 degree nights brings a definite mood change to my staff and our guests." – Gabe Barker, Owner/Chef, Pizzeria Mercato in Carrboro
So now we ask you the same question – why do YOU love spring in Chapel Hill and Orange County? Tell us in the comments below and find more fun springtime activities here: https://www.visitchapelhill.org/things-to-do/.
(photo credits: Sundays in Hillsborough | Libba Cotton Bikeway | Downtown Open Space, UNC Campus )