Orange County parents and caregivers are fortunate to live where there is an abundance of fun activities for kids of all ages. No matter the weather or season, it is easy to find ways to entertain those active and curious kidlings without traveling far or spending a lot of cash. Here are some of our family's favorite spots to play.
When the weather is dry, playgrounds are the best place to get all those wiggles out and enjoy some fresh air– and they are free! My daughter has spent countless hours tearing around playgrounds all over the county. She took her first steps at the Carrboro Farmers' Market playground, and learned to cross the monkey bars at the Chapel Hill Community Center, rock climb at Gold Park in Hillsborough, and pump swing at Wilson Park in Carrboro. Honeysuckle Tea House in Chapel Hill also has a playground and often has events during the warmer weather months. Southern Community Center Park is also fun, especially when paired with a bike ride down the Fan Branch Trail.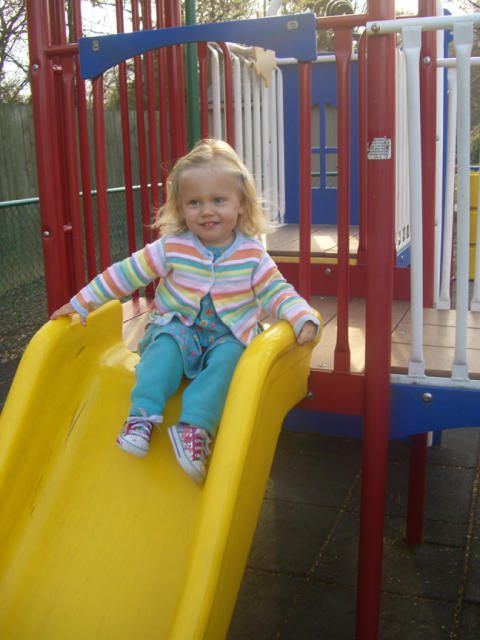 Often surrounded by nature, our playgrounds offer many opportunities to explore off the play structures, as well. You can search for crayfish in Bolin Creek that borders Umstead Park, or encounter a box turtle on the Cedar Falls Park nature trail, both in Chapel Hill. Bird-watching at the pond at Henry Anderson Community Park in Carrboro is a family favorite, with its gravel path leading all the way around. Hillsborough's RiverWalk is a beautiful paved option, which leads right to Gold Park.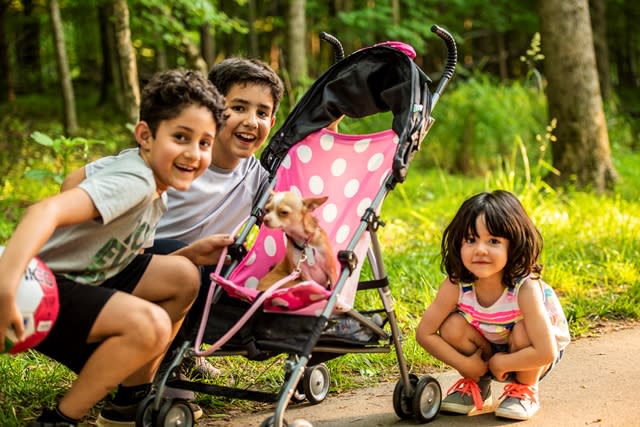 For hiking enthusiasts, young and old, visiting Johnston Mill Nature Preserve in Chapel Hill, Adams Tract in Carrboro, and Hillsborough's Occoneechee Mountain State Natural Area are a must. You will find well-kept, well-marked trails surrounded by gorgeous mixed hardwood forests, as well as numerous different species of birds, mammals, reptiles, and amphibians.
Also worth mentioning are two, beautifully landscaped local gardens — the North Carolina Botanical Garden off Mason Farm Road in Chapel Hill, and the Coker Arboretum on UNC's campus. Both are teeming with native plants, which are clearly labeled so when your curious child asks you, "What's that flower?" you can answer with confidence and learn something, too. Both are free to visit, and fun for nature-loving kiddos.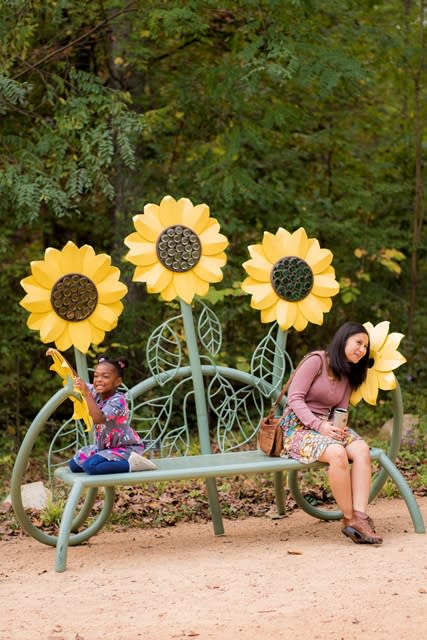 Rainy days do not have to be boring, either. Besides jumping in muddy puddles, there is lots of indoor fun to be had county-wide. Kidzu Children's Museum in Chapel Hill provides hours of entertainment for little ones. Both the ArtsCenter and Century Center in downtown Carrboro schedule numerous, family-friendly events each month. The Chapel Hill Public Library and the Orange County Library in Hillsborough are not only wonderful places to foster a love of reading, but also offer many free programs and activities for kids of all ages, including teens. Also, be sure to check out local bookstores like Flyleaf Books in Chapel Hill and Purple Crow Books in Hillsborough that offer children's programs and are always helpful finding the next great book for your kid to read. For budding artists, a free visit to the Ackland Art Museum and the FRANK Gallery in Chapel Hill, and the Eno Gallery in Hillsborough, will inspire kids to get out their art supplies and create their own masterpieces back at home.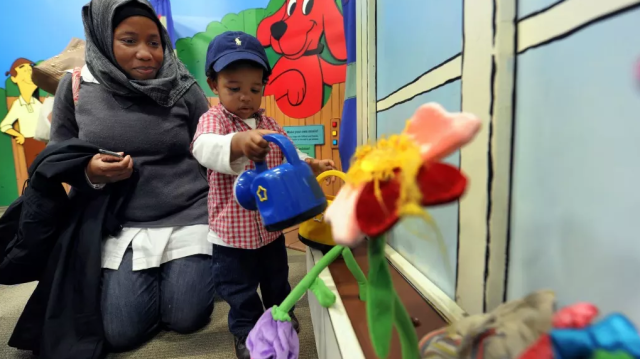 If the weather is really wet, and as long as it's not thundering, going swimming is a great, intentional way of getting even more wet. The Orange County Sportsplex in Hillsborough, and the Homestead Aquatic Center and Community Center in Chapel Hill have heated indoor pools that provide hours of splashy fun. All three centers offer other fun ways to play, like the Sportsplex ice skating rink, and the two great playgrounds at Homestead Aquatic Center and the Community Center.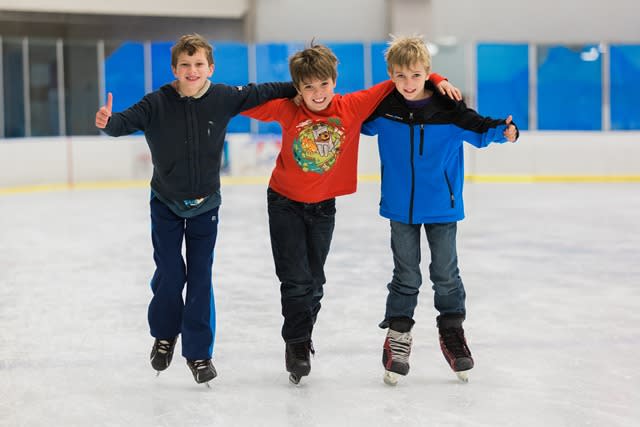 Whether it's rainy or sunny, the Morehead Planetarium on UNC's campus museum and "dome shows" are always a hit with kids, and the huge sundial out front begs to be climbed. Right down the road from the Planetarium, UNC's Basketball Museum is the perfect way to spend an afternoon for young Tar Heel fans.
Additionally, animal lovers should look out for events hosted at 1870 Farm or by CLAWS animal rehabilitation center in Chapel Hill. The both have numerous programs throughout the year that are really fun for kids, and educational, too. For some free animal fun, my daughter and I frequent PetCo in Chapel Hill, just to check out  all the fish and animals they sell there. If you ask nicely, sometimes their staff will take the animals out and let you pet them and get a closer look.
This is just a small sampling of the many child-friendly activities to be enjoyed here in Orange County, North Carolina. No wonder it is known as one of the best places to raise a family!