Featured Attraction
Ackland Art Museum
A Significant Cultural Resource
Since 1958, The Ackland Art Museum has been one of North Carolina's most important cultural resources.
The Ackland Art Museum serves broad local, state, and national constituencies as a unit of The University of North Carolina at Chapel Hill. The Museum's permanent collection consists of more than 18,000 works of art, featuring North Carolina's premier collections of Asian art and works of art on paper (drawings, prints, and photographs), as well as significant collections of European masterworks, twentieth-century and contemporary art, and North Carolina pottery. The Ackland organizes more than a dozen special exhibitions a year.
A Community Gathering Spot
UPDATE: The Art& project is coming to a close in a few short weeks, so leave your mark on their wall and take pics with your friends.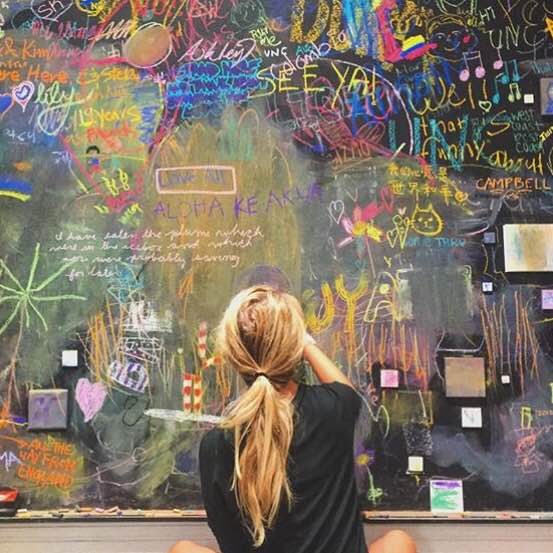 The Ackland is very much a community - gathering place. With their most recent project -

ART&, a dedicated section of the museum for community socials and art-centered activities, they also host programs and special events for people of all ages. Among the art collections, it is not unusual to find people practicing Tai Chi or Yoga in one gallery, kids creating masterpieces in another gallery, or recitals and film forums in yet another.
A Unique Place to Shop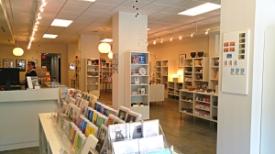 The Ackland Museum Store is located just around the corner from the art museum on East Franklin Street. The Ackland Museum Store carries products related to the Ackland's permanent collection and changing exhibitions, including home wares such as pottery, glass, textiles, and metalwork; jewelry and accessories; children's toys and books; and stationery. A wide range of books about art history and criticism, contemporary art and design, artists' monographs, and culture and lifestyles—including books by UNC and regional authors—are also available. The store and museum participate in the 2nd Friday Artwalk trail and periodically displays exhibits.
A Very Interesting Tidbit
Mr. Ackland's final resting place is actually in the museum.

If you go...
Admission is Free!
Current Exhibitions       Gallery Guide
ACKLAND ART MUSEUM
The University of North Carolina at Chapel Hill 101 S. Columbia Street Chapel Hill, NC 27514 Phone: 919.966.5736
MUSEUM HOURS
Wed & Thu 10 AM – 9 PM 2nd Fridays 10 AM – 9 PM All other Fridays 10 AM – 5 PM Sat 10 AM – 5 PM Sun 1 PM – 5 PM Closed Mondays & Tuesdays.   (ART& Ampersand, bottom image courtesy Ackland Art Museum)