Now that we're all dining in, we're buying more groceries than ever before. We urge you to support our local businesses – and avoid large crowds – by shopping small markets. Here's a roundup.
Mikyin's Asian Market
104 N.C. 54, Suite F, Carrboro
Mikyin's stocks ingredients perfect for Thai food lovers. Think kaffir limes, fresh rice noodles, lemongrass, and ramen noodles.
Steve's Garden Market & Butchery
610 N. Churton St., Hillsborough
stevesgardenmarket.com
Head to Steve's for quality steaks, poultry, pork, and seafood. They're also known for their pimento cheese, jams, jellies, and pickled items. Look for products from local food artisans such as Sour Bakery and Eric's Cheesecakes.
La Nueva Guadelupana
407 W. Rosemary St., Chapel Hill
As Bill Smith, the longtime chef of Crook's Corner said of this shop in a recent social media post, "La Nueva Guadelupana has a meat counter in the back, huge papayas, these great sardines in chili oil and, if you're at your wit's end, piñatas, so you can get it out of your system."
Mediterranean Deli
410 W. Franklin St., Chapel Hill
mediterraneandeli.com
Our days of packing into the dining room at Med Deli may be suspended for now, but don't forget about their market – with milk, produce, spices, lentils, meats, olive oil, pita bread, and dry goods.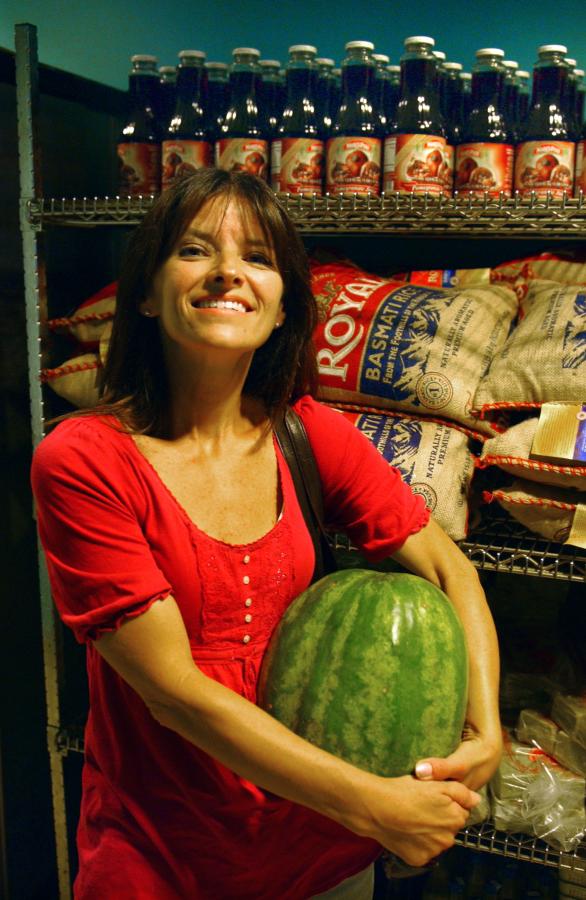 Weaver Street Market
101 E. Weaver St., Carrboro
228 S. Churton St., Hillsborough
716 Market St., Chapel Hill (Southern Village)
weaverstreetmarket.coop
The original store in Carrboro opened in 1988. With its wide selection of fresh produce and locally sourced products, the co-op is typically known as a community gathering spot – but in this time of social distancing, consider it for all of your grocery needs. Check their website for COVID-19 updates.
Farm & Garden Center
3517 N.C. 86 North, Hillsborough
It doesn't get quainter than this place, and they have an excellent selection of microbrews, local meats, Maple View milk, hoop cheese, seasonal produce, elderberry syrup, local jams, and more.
Cliff's Meat Market
100 W. Main St., Carrboro
cliffsmeatmarket.net
A Carrboro staple for 45 years, Cliff's is a full-service butchery, offering fresh and aged meats, ranging from fresh chorizo to Cornish game hens. Also look for pierogis, cabbage rolls, eggs, and jarred pasta sauces. Plus, produce like tomatoes, peppers, onions, and avocadoes.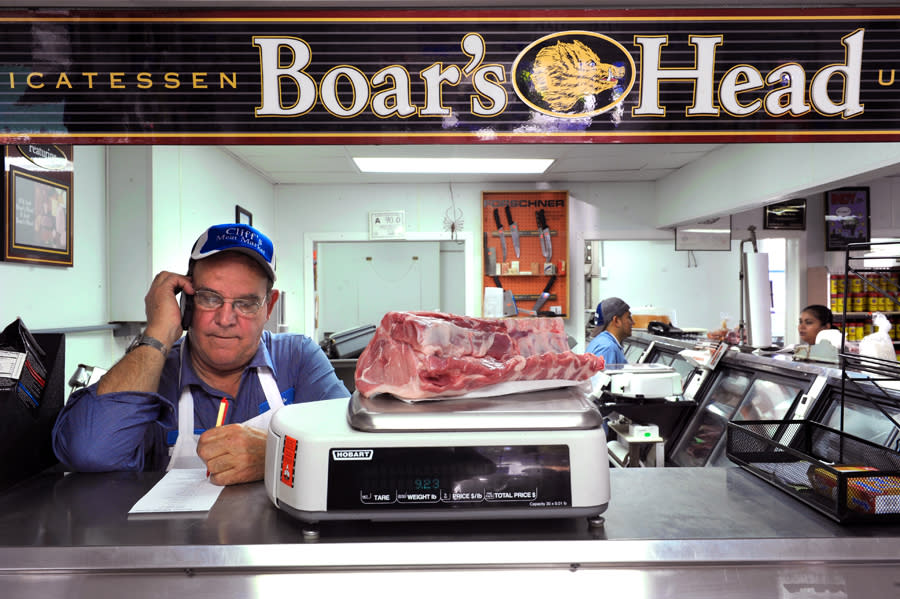 New Hope Market
6117 N.C. Hwy 86 South, Chapel Hill
919-240-7851
This market will bring your order out to you when you call ahead! They have bread, milk, eggs, produce, beer, wine, desserts, and their "case salads," such as chicken salad and tuna salad.
Tom Robinson's Seafood
207 Roberson St., Carrboro
tomrobinsonseafood.com
Tom Robinson's has been open for decades, and that continues during COVID-19. Head to the cinderblock shop on Roberson Street Thursday to Saturday for seafood fresh from the North Carolina coast (specifically, Carteret County): pan trout, speckled trout, perch, croaker, flounder, red snapper, black bass, white bass, tuna, salmon, striped bass, bluefish, and more! Note that they accept check or cash only.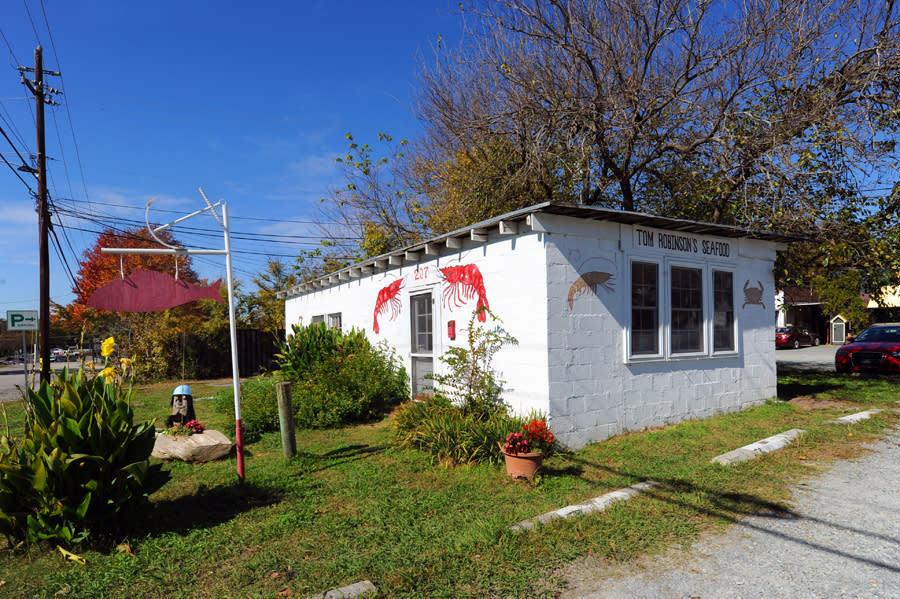 Mariakakis Fine Food & Wine
1322 Fordham Blvd., Suite 1, Chapel Hill
next to Eastgate)
mariakakis.com
Mariakakis Fine Food & Wine is the creation of Johnny Mariakakis, who in 1997 decided to fulfill his dream and converted the family enterprise from restaurant to a full-fledged specialty food store. You'll find cheeses, wine, sparkling water, oils, vinegars, baklava, and more. However, when we called on March 19, we were told they are waiting on some shipments to come in. Folks have been driving from as far away as Southern Pines and Danville, Virginia, and spending hundreds of dollars during their visit. We recommend waiting a week or so for them to replenish the shelves – and give them a call first!
*** One final note: Don't forget about farmers markets! Currently, these markets are operating normal hours on Saturdays: Chapel Hill Farmers Market and the Carrboro Farmers Market.
(Photo credits: New Hope Market - Andrea Griffith Cash, Steve's Garden Market - Hillsborough, FB page, all others Donn Young)