Looking for one more getaway before summer officially begins to wind down?
Parks, restaurants and some attractions are open in the Chapel Hill, Carrboro and Hillsborough communities of Research Triangle Park, and there's plenty to safely explore for a long weekend. Here's what we have in our plans. We ask that you please explore responsibly—wear a mask, wash your hands, wait six feet apart from others and leave no trace. 
Take a Hike.  Here are some favorite spots. 
Eno River
Durham and Hillsborough's hiking gem, the Eno River, is a short and amazing drive away. You can spend hours on this favorite trail — Bobbit's swimming hole and back — where you swim, wade and see long-nosed gar among other fish. Hikers, kids and dogs just love it!
Bolin Creek Greenway
Start here at the community center.  If you look carefully you can find some great places to play by the creek.  A favorite is about a 15-minute walk from the rose garden as you go upstream. 
Forest Theatre
Where else can you learn the basics of rock climbing by scrambling up the fitted stone walls? Added benefit is the several miles of now well-maintained trails through Battle (yes, that Battle) Park, now under the expert care of the NC Botanical Garden.  Note: Go really early on Saturday and Sunday and you can likely park in the small lot adjacent to the Theatre.
Hike the Highest Point in Hillsborough
Although hardly a mountain, at 867 feet above sea level, Occoneechee Mountain State Natural Area is the highest point in the Triangle. And hiking the short trails around the park, you may forget that you're in the Piedmont. The Occoneechee Mountain Loop Trail makes a full loop around the park in less than 2.5 miles. The town of Hillsborough can be seen to the north and the Eno River winding its way through Orange County to the northwest.  Open Labor Day weekend. 
Johnston's Mill
This is one of the newest trail systems in the area. By the reaches of upper New Hope Creek, it has several excellent long and short loops with lots of views and places to play. Head down the main trail from this parking area, stay right at the four-way intersection, and you quickly get to where the creek goes under a wooden bridge. 
Carolina North
Park here at the main gravel lot and either do the fire road Pumpkin Loop or take some of the more challenging single-track trails. Check the Trailforks app or take a picture of the map at the start so you don't get lost. Check out the benches and lookout point at the side of the old farm pond, about a 15-minute hike from the parking lot.
Traverse the state's longest hiking trail
Up for an adventure? The Mountains-to-Sea Trail (MST)—known as "N.C.'s hiking trail"—stretches more than 1,000 miles from the Great Smoky Mountains to the Outer Banks, cutting through Hillsborough.  The Riverwalk is a paved, accessible, urban greenway that stretches about 1.8 miles along the Eno River between Gold Park in western Hillsborough and trails east of town. It is a popular trail for walking, jogging and cycling, and provides pedestrian connections between several neighborhoods. The greenway's downtown portion is the primary route of the N.C. Mountains-to-Sea Trail, and the first section of the statewide trail system to be constructed in Orange County. Riverwalk also is one of the few sections of the Mountains-to-Sea Trail located in an urban environment, giving users easy access to restrooms, restaurants and shopping. The greenway is open daily from 8 a.m. until a half hour after sunset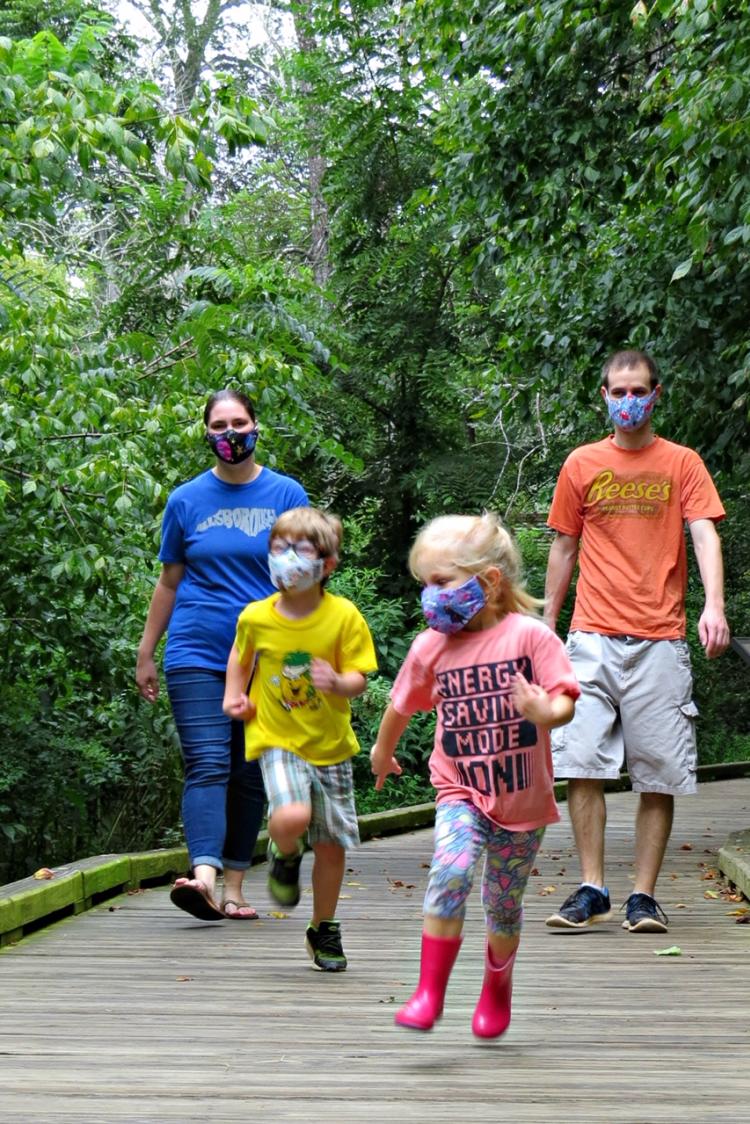 Check-out our three area disc golf courses
Anderson Community Park Carrboro 8-Hole Disc Golf Course
Anderson is a fun, tight, technical layout. You don't need drivers or a big arm on this layout, just accurate shot making. There are some tight layouts here.
UNC Campus Disc Golf Course
Great weaving stroll through the southern part of campus. Starting and end in the Outdoor Education Center, this course will weave in and out of the woods, up and down hills, all while offering an excellent variety of layouts.
Southern Community Park Disc Golf Course, Southern Village, Chapel Hill 
Soccer field, nature trail, large parking area, and very good 18 hole disc golf course for intermediate players. Great variety, good for 175 g discs, as well as DG discs.
Enjoy the Display Gardens at North Carolina Botanical Garden 
As of August 18, visiting the North Carolina Botanical Garden is free and open to the public, no reservation necessary. Please note that while leashed pets are welcome on the Piedmont Nature Trails behind the Garden, no pets are allowed in our display gardens. 
Hours
9 a.m.-5 p.m. Tuesdays through Saturdays
1-5 p.m. Sundays
Closed Mondays and University holidays (including Labor Day)
What's Open
The main parking lot (closes with the Garden at 5 p.m.)
Outdoor spaces
Restrooms with outdoor entrances
An outdoor visitor information kiosk with printed maps
What's Closed
Indoor spaces (including the Garden Shop, Pegg Exhibit Hall, and Peacock Discovery Room)
The pedestrian gates between the Piedmont Nature Trails and our display gardens (the only way you can enter the display gardens is through our main entrance on Old Mason Farm Road)
Certain paths may be closed to ensure the safety of staff and volunteers at work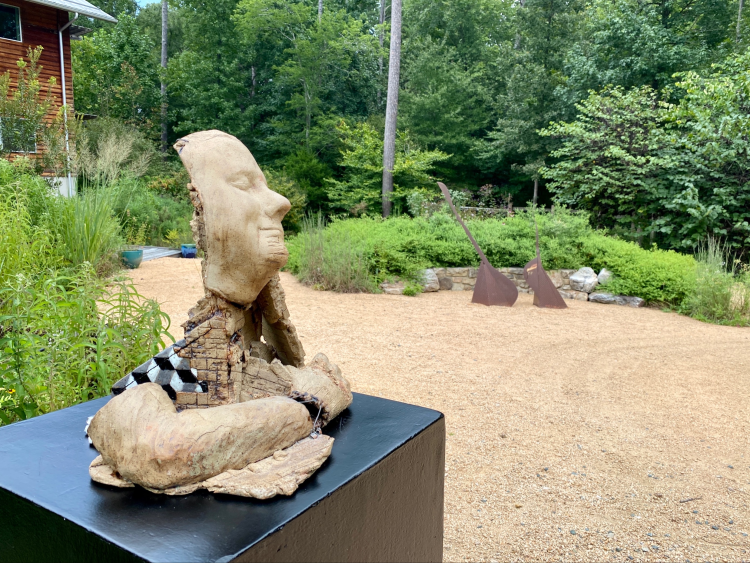 Dine at some of Chapel Hill, Carrboro, and Hillsborough's best restaurants, tasting rooms and breweries
Pre-COVID-19, it was widely agreed that the food scene in the Chapel Hill area was thriving, doing better than ever thanks to tasty endeavors from a community that's passionate about good eats and drinks.   
Restaurants in Chapel Hill, Carrboro and Hillsborough are currently operating with some limitations, most notably that dine-in seating capacity is allowed at just 50% of maximum. Go here to find out how you can get a taste of some of Chapel Hill area's best restaurants right now.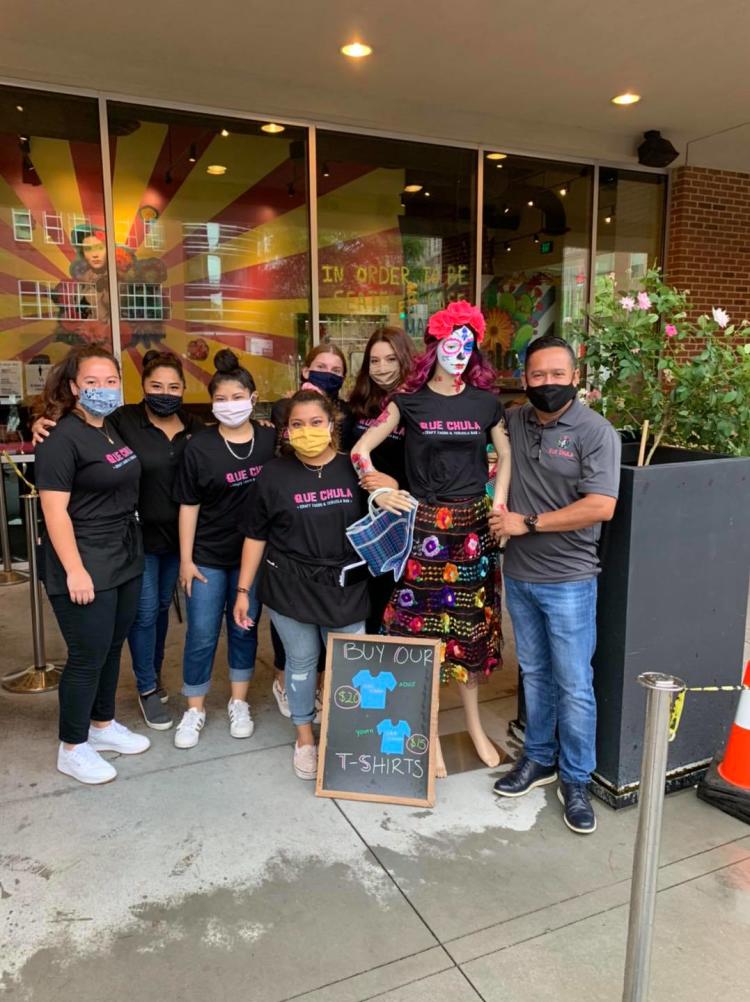 I Scream, You Scream. Maple View Ice Creamery Open Labor Day Weekend
Maple View Farm will be open. Drive up noon - 4:15 pm customers can still access the lawn. Window service 4:15 - 8:30 pm that evening. Maple View Ice Cream not only offers an exceptional award winning product, but a place to relax and take in the breathtaking views overlooking the farm from the front porch! Maple View Ice Cream is inspired by tradition, heritage and a revered respect for farming. At the Country Store you will find not only quality ice cream and milk but local cheeses, eggs, local soap, and North Carolina Pecans.  Located at 6900 Rocky Ridge Road, Hillsborough, NC Call (919) 960-5535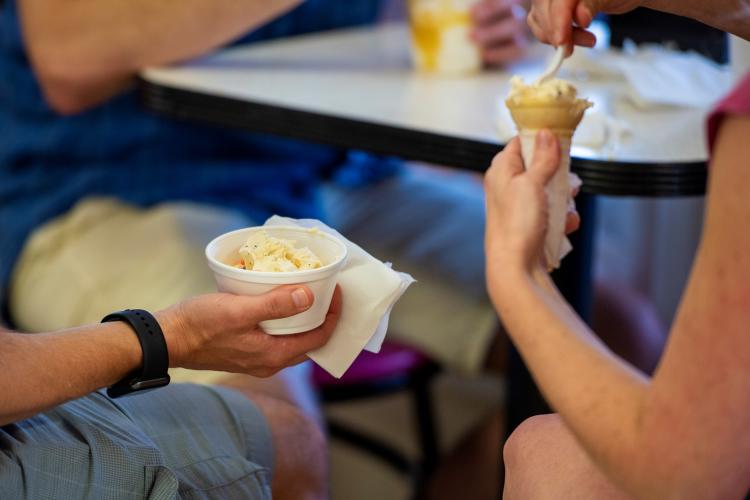 Botanist and Barrel Presents Que Dogs Pop Up at the Tasting Room 
Less than 20 minutes north of downtown Hillsborough, right up 86, there's a magical place called, Botanist and Barrel.  Founded in 2017 by the sibling duo of Lyndon and Kether Smith, Botanist & Barrel creates a variety of craft ciders — barrel-aged and otherwise — sours and dry fruit wines. On September 6, Que Dogs will be on site serving up hot BBQ, Special Hot Dogs, Slaw, Potato Salad. They have a little something special in the works too made with our farms apples, pears, and blueberries. https://shop.botanistandbarrel.com/product-category/events/
Beer Finder:Chapel Hill, Carrboro
Top of the Hill Restaurant & Brewery - TOPO's award winning beer can be enjoyed on their outdoor patio and dining room. Also, it's available through online ordering and pick-up Monday and Wed - Sat 12 pm - 8:30 pm, Dun 12 pm - 8 pm. Closed Tuesday.
Craftboro Brewing Depot Now offering online and phone (919-240-4400) orders for curbside or pickup as well as limited on-site consumption. Hours: Tues-Thurs 2-6 pm (to-go only) Fri - Sun 2-8 pm (to-go and patio reservations)
Steel String Brewery  Open for to-go and patio on-site consumption.Local delivery also available; order online here. Hours: Mon 3-8 pm, Tues-Thurs 3-10 pm, Fri 4 pm -10 pm, and Sat-Sun 12 pm -10 pm
Vecino Brewing Company Open for to-go and limited on-site consumption. Online ordering for your convenience, or call us at 919-537-9591 Hours: Tues-Fri 5-9 pm, Sat 12-9 pm, and Sun 5-9 pm
Carolina Brewery -This downtown pub is open for to-go beer & food and limited on-site consumption; call ahead to place pickup order. 919-942-1800  Hours: Sun - Thurs 11 am - 9 pm, Fri - Sat 11 am-10 pm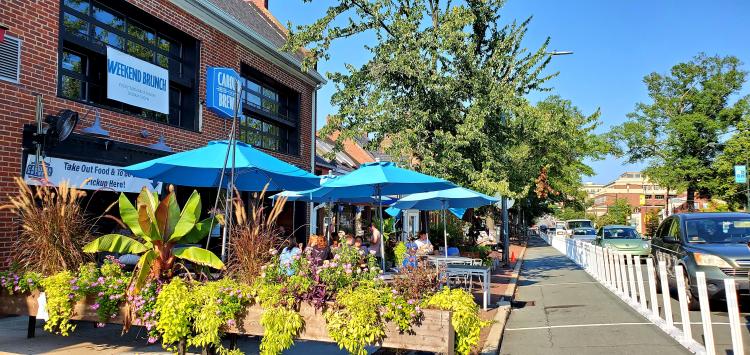 Take a Free guided walking tour of Franklin Street, UNC and downtown Chapel Hill
A tour of the beautiful town of Chapel Hill, NC - learn about the history of the town and its relationship to the oldest state university in the USA. See the distinctive murals that decorate this slice of heaven. Get tips on where to dine, and hints on some of the hidden gems. Your guide is a native of Chapel Hill, and has lived here most of her life. These guided tours are currently running at 4:30 pm most Fri, Sat, and Sundays, with groups gathering in front of Morehead Planetarium. Go to: http://www.freewalkingtourschapelhill.com/  to see the days/hours and to sign up. On that website you will also see reviews of the tour by clicking Trip Advisor (bottom right corner).
Get fresh produce, jams and bread at the Carrboro or Chapel Hill Farmers Markets
The Carrboro Farmers Market is Open Saturdays 7am-Noon and Wednesdays 3-6 PM. A mask/face covering is required to enter the Market. All vendors, staff, and volunteers are likewise required to wear a mask/face covering. Orange County has extended the COVID-related state of emergency through August 31st and has mandated face coverings in many situations.
The Chapel Hill Farmers' Market is open all year long at University Place, 201 S. Estes Drive in Chapel Hill on Saturdays 8am-12pm and Tuesdays 3pm-6pm. Vendors are in a single row of tents in a U shape around the periphery of the parking lot.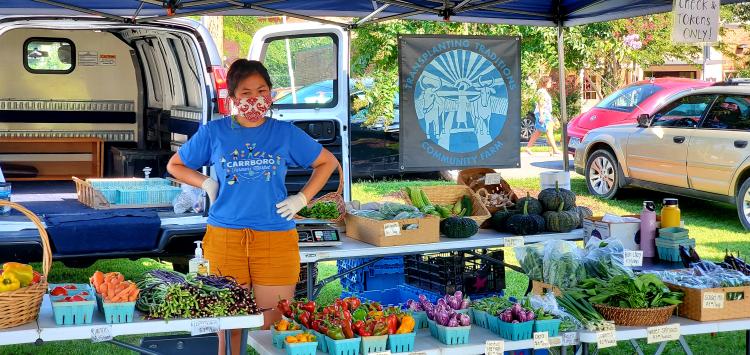 Shop till you drop at area retail shops
Visitors have been shopping at area antique shops, sports memorabilia shops, furniture, clothing, jewelry and more. For a complete list see Visit Chapel Hill/Shopping.  In the meantime, here are a few locally owned spots to get you started.
Chapel Hill
Flyleaf Books - Local, national and international books
Shrunken Head Boutique - Tar Heel memorabilia
Uniquities - Clothing boutique
Carrboro
North Carolina Craft Gallery - Retail gallery handcrafted gifts by North Carolina artists
Townsend Bertram & Co -  Adventure outfitters
Thirteen West - Clothing and accessories
Firefly- Beads and jewelry supplies
Hillsborough
A Little Something - Gift shop
108 Churton - Ladies apparel, baby gifts and home decor (open Fri, Sat & Sun, closed Monday Labor Day)
Hillsborough Gallery of Arts - Fine arts, mixed media, pottery and more (open Fri, Sat & Sun, closed Monday Labor Day)
Paws at the Corner - pet supplies
---
(photo credits: Top header Eno River Brittany Scott ; Family on Riverwalk ,David Hunt; Sculpture in the Garden, NCBG;  Employees at Que Chula 140 West Plaza, Que Chula Tacos Chapel Hill; Maple view Ice Cream, Steven Whitsitt Photography)