Walking tours offer a wonderful way to see an area, get your bearings, and learn about a locale from an expert. After all, half the fun of visiting a new place is learning about it (the other half, of course, is eating the food.)
The Chapel Hill area, including the University, Carrboro and Hillsborough, have many organizations offering walking tours, and you may want to take advantage of one or more. It's like having a really smart friend show you around town. Over the last month, we've seen a spike in tour offerings – it's fall, after all – and our tourism staff has personally tried many of them. What we've learned is that there is something here for everybody, so take a look, and find the one that's perfect for you and your family.
Learn about the history of the town and its relationship to the oldest state university in the USA. See the distinctive murals that decorate this slice of heaven. Get tips on where to dine, and hints on some of the hidden gems. Your guide is a native of Chapel Hill, and has lived here most of her life.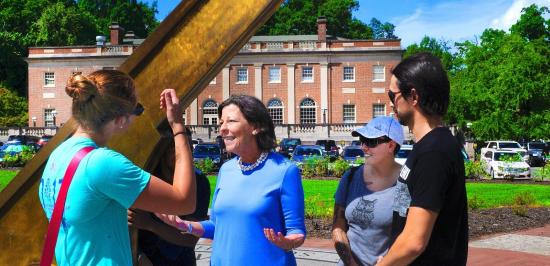 Launched in conjunction with the Chapel Hill Historic Society and Preservation Chapel Hill, these walking tours promise to engage, entertain, and educate, leading you to understand Chapel Hill in new ways – its past, present, and possible futures. Check out the variety and options for walking tours at the link above. Organized by longtime resident Missy Julian, tours last 60-90 minutes and are free.
Priceless Gems and Campus Attractions Tours
The Priceless Gem tours are about Carolina's mission and history, traditions, legends, and landmarks. These on-campus walking tours are led by scholars on specific aspects of Carolina history. Tours are free, open to the public, and last about an hour to 90 minutes. They are an extraordinary opportunity to explore specific topics in depth with an expert in the field. 
Currently Offered: The Black & Blue Tour
This distinctive walking tour provides an African American history of the University, with emphasis on the 19th and 20th centuries. The Black and Blue Tour contributes to an understanding of our past as we build a better Carolina and work to create an inclusive perspective of Carolina's history.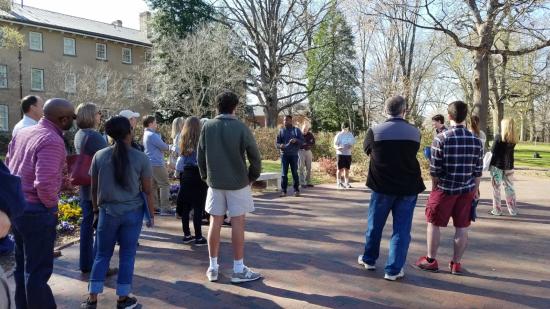 There are other campus attractions tours, as well. The UNC Visitors Center offers guided tours; the Tar Heel Scavenger Hunt guide, which steers K-5 students on a fun, interactive tour of campus landmarks; or their self-guided tour brochure.
A walk with Northside Neighbors: Histories of Home, an audio tour. Histories of Home is an invitation to listen to history from the perspective of those who made it: community leaders who, for generations, have called Northside home. Featuring the voices of over a dozen community members and narrated by Northside residents, this audio tour is an introduction to some of the stories, struggles, and aspirations of historically black families in downtown Chapel Hill. This feature-length documentary is designed to be listened to while walking through the historic Pottersfield neighborhood where the stories unfold. You can stream the audio tour directly from your phone or borrow a portable CD player from the Marian Cheek Jackson Center.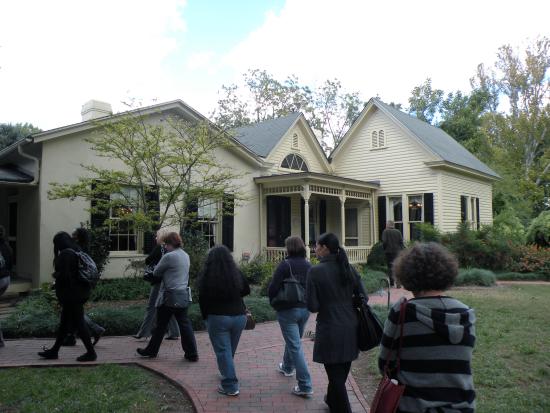 Walk This Way, a self-guided brochure provided tour, encourages residents and visitors to get out and explore the special places in Chapel Hill while learning about the people who built it. The walking tour series includes: Town and Gown on East Franklin Street, Old Chapel Hill Cemetery, Women on the Hill, West End and Northside Community, and Historic Downtown Carrboro.
A self-guided walking tour on which you will see the town and learn fun facts such as that Carrboro was settled around 1882 near a railroad station on the Durham-Greensboro Southern Railway. This railroad station was constructed in a somewhat deserted area west of Chapel Hill. The town was known as "West Of," in fact, for years. The name was soon changed to West End, and in 1911 the name was changed to Venable. Two years later the town changed its name to Carrboro.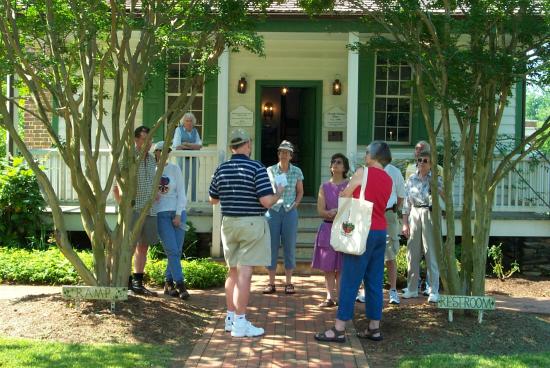 Experience American history through the unique perspective of one of North Carolina's oldest and most historically significant towns with a guided walking tour of downtown Hillsborough. Established in 1754 as the seat of government for Orange County, Hillsborough's colonial legacy and signs of its importance in North Carolina and American history can be seen everywhere. The tour begins at the Hillsborough Visitors Center, located in the eighteenth-century Alexander Dickson Farm House, and guides visitors to a variety of historic places, from the site of a 1790s African American-owned distillery to the 1840s Orange County Courthouse, and the grave of one of North Carolina's signers of the Declaration of Independence.

Hillsborough has two tours appropriate for Halloween: Haunted Historic Ghost Walk and Spirits of Hillsborough Halloween Tours, both sure to send chills up and down your spine!

And for those who want to learn and eat at the same time, take one of the tasty tours below. They will satisfy your curiosity and your appetite:

Chapel Hill and Carrboro Walking Food Tour
Taste Chapel Hill Carrboro
Taste Hillsborough


Walking is good for the heart and soul; so is Orange County.

 
Free Walking Tour Brochures
For a free brochure of an area walking tour, email the Chapel Hill/Orange County Visitors Bureau at info@visitchapelhill.org or call (919) 245-4320.