Remember the days of travel when you might ask a stranger to take your photo in front of a landmark, at a special dining table or next to a meaningful sign? You still may take that approach for wide shots, but now selfies are part of our touring routine as well.
Here are some selfie spots that will have you snapping away during your next visit to Orange County:
MURALS – We are home to a bee mural on the side of Carrboro Fire Station 1, a tribute to jazz giant Billy Strayhorn in downtown Hillsborough (who often visited his grandparents in Hillsborough), an homage to legendary Coach Dean Smith at the intersection of Smith Level Road and U.S. 15-501 and a gorgeous line of dogwoods at 501 West Franklin Street (behind the Chapel Hill Orange County Visitors Center). Plus, the "Greetings from Chapel Hill" mural wallpapers the back of Chapel Hill's famous He's Not Here bar, depicting an old-time postcard – the perfect message to send to your friends back home via your social media channels.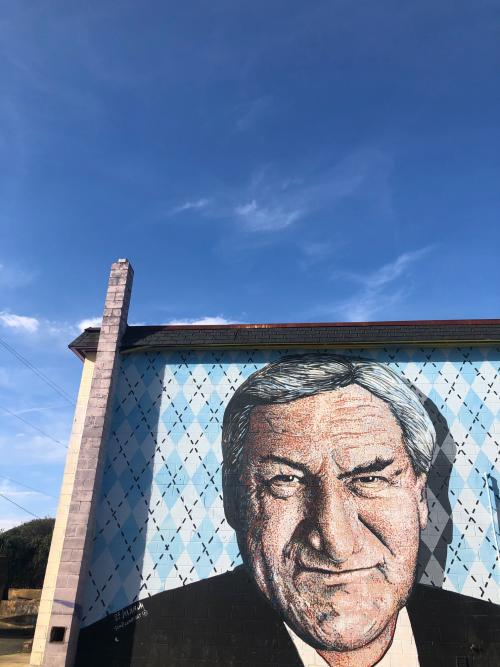 UNIVERSITY LANDMARKS – Grab some university swag for your pics of the Old Well, the Dean Dome, Kenan Stadium, the Bell Tower, the Carolina Basketball Museum, McCorkle Place, Polk Place, The Carolina Inn and Wilson Library. One of the most stunning places on campus to capture the sunset is from the top of the Craige Deck. Bonus points if you're able to get a selfie with Rameses as you tour campus!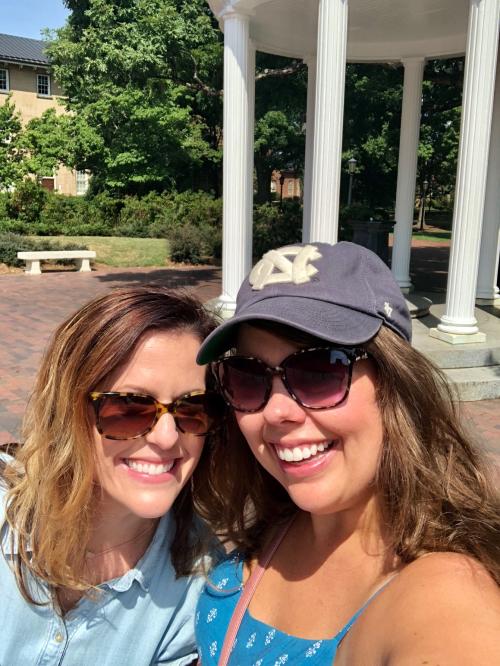 DINING & SIPPING – You'll have a lot of splendid eats and drinks here, so you may as well document them before they disappear! We've seen great selfies of folks standing in line at Al's Burger Shack, shopping the Carrboro Farmers' Market, rubbing elbows with UNC athletes at Sutton's, holding a colorful cup at Yogurt Pump, lovingly gazing at the shrimp and grits at Crook's Corner, enjoying the country view and a cone on Maple View's front porch and drinking an iconic Blue Cup at He's Not Here. And the Top of the Hill, in the center of Chapel Hill, offers a panoramic view of Franklin Street from its outdoor perch.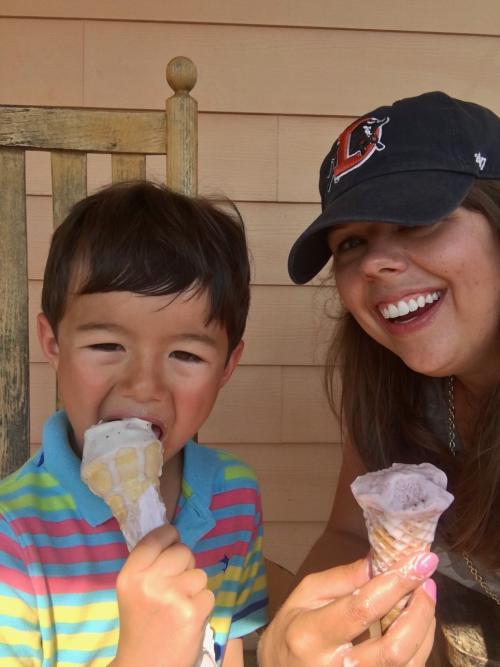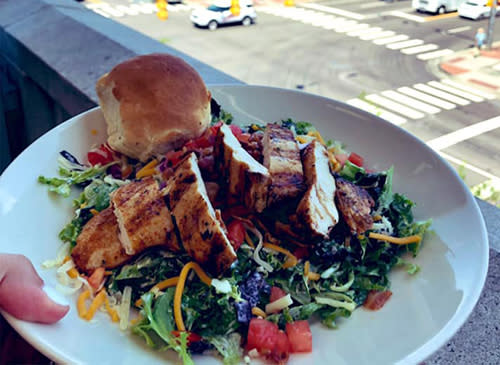 OUTDOORS – Chapel Hill and Orange County are photo ready pretty much year-round. You'll want to document our natural beauty at the N.C. Botanical Garden, Forest Theatre, the Coker Arboretum, the Bolin Creek Trail surrounding Caffe Driade on East Franklin Street, the Riverwalk along the Eno River in Hillsborough and Merritt's Pasture on the east side of U.S. 15-501.
RAINBOW RAM – He lives in our Visitors Center at 501 West Franklin Street – a colorful, four-foot tall expression of the love that Tar Heel fans have for their beloved mascot, Rameses. In keeping with the spirit of Tar Heel sports, Rainbow Ram has his horns painted Carolina blue. The idea of a photogenic Ram statue came from many requests from visitors who want a "selfie" in front of an iconic image of Chapel Hill and UNC. Now, he greets the thousands of visitors who stop by each year.
PHOTO CAPTIONS:
Dean: This lovely tribute to legendary Coach Dean Smith was painted by Scott Nurkin shortly after Smith's death in 2015.

Old Well: Pose in front of it. Take a sip from it. The Old Well is a must on your list of photo-worthy attractions.

Maple View: On a hot day, take your selfie on Maple View's front porch fast, before your ice cream melts.

Top of the Hill: Top of the Hill: a great place to capture the hustle and bustle of Franklin Street. 
(Header photo credit: @hillsboroughnc)