Tom Stevens came to Chapel Hill in 1972 to attend the University of North Carolina. He currently lives in Hillsborough, NC. He is an artist and owns Thomas Stevens Gallery located in downtown Hillsborough. He is retired from careers in social work and leadership consulting.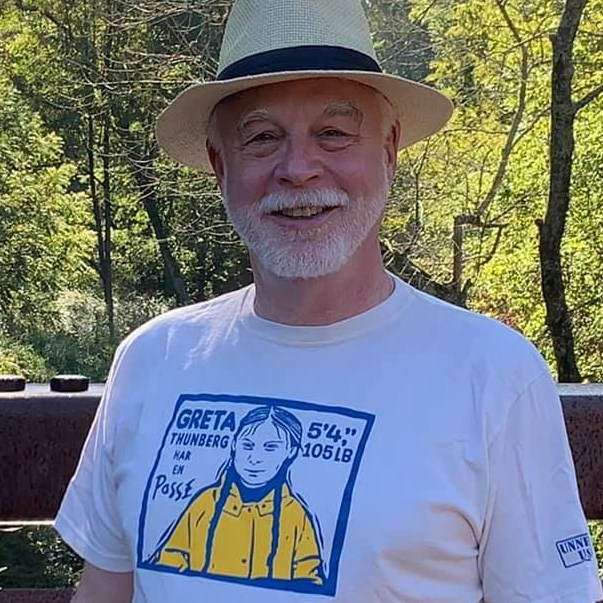 Tom Stevens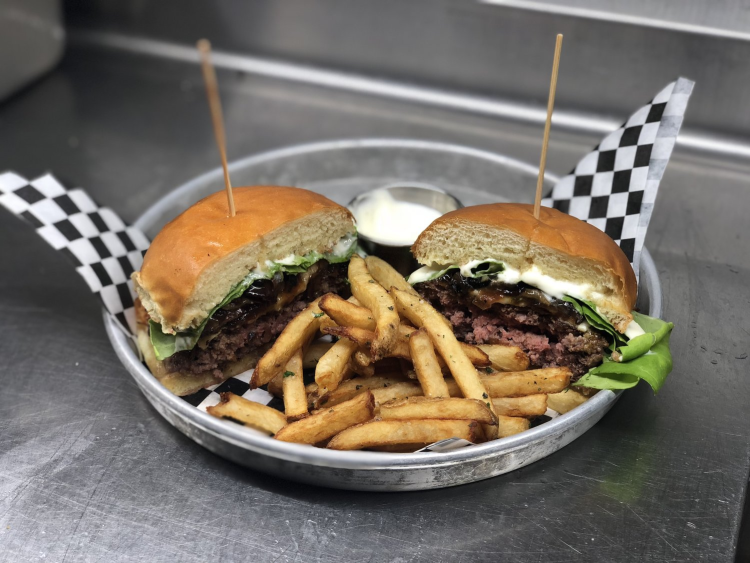 Burger and fries, Wooden Nickel Pub
When asked about his favorite food establishments in Orange County all he could say was, "Whew. So many. I love all the places in my neighborhood".  Tom says you can't beat a great burger and fries at the Wooden Nickel Pub.  At Antonia's he raves about the Fettuccine with pork meatballs and truffle sauce. A favorite menu item at Radius Pizza is the Old Reliable S&P Pizza. Tacos Los Altos is a go to for their Chicken Burrito and the amazing breakfast. Other favs include; Hillsborough BBQ known for their pit cooked BBQ and Village Diner where you can't beat some comfort food diner style with a heavy dose of Southern tradition.
Tom's favorite local retailer is Dual Supply, the hometown hardware store. Of course, as an artist himself, he regularly checks out other galleries in town: Hillsborough Gallery of Arts which is owned and operated by local artists, Bakova Gallery which features exhibitions ranging from contemporary to pop art to traditional fine art (note: unfortunately this gallery just recently closed) and Margaret Lane Gallery which features 30+ local artists.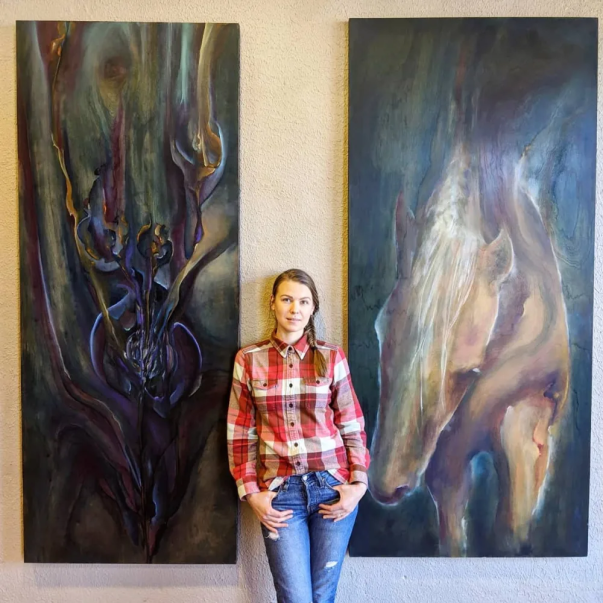 Anna Shcherbakova, Owner & Director of Bakova Gallery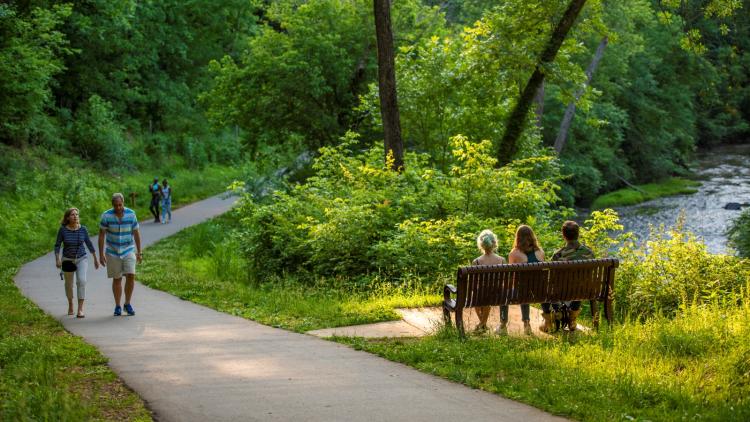 Hillsborough Riverwalk
When Tom isn't checking out the vibrant local arts scene in Hillsborough, he gets outside for a nice walk at Riverwalk, a paved, accessible, urban greenway that stretches about 1.8 miles along the Eno River. With a stop at Cup-a-Joe for a coffee and blueberry scone, or Whit's for some Almond Joy frozen custard!