Nicholas Johnson came to Chapel Hill in 2009 as an undergraduate at UNC-Chapel Hill. In 2014, Nic started his career in marketing and event planning at The Chamber for a Greater Chapel Hill-Carrboro; supporting local business and the community from 2014-2019. Nic became a homeowner and official Chapel Hill resident in April 2015, when he purchased his first home through the Community Home Trust. Community Home Trust seeks to strengthen the community with permanently affordable housing opportunities.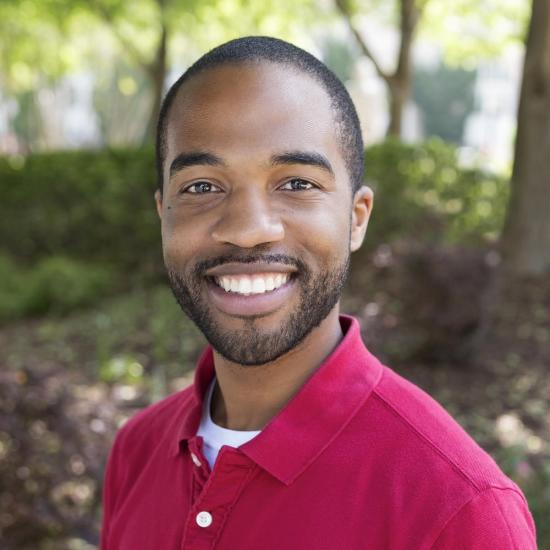 Nicholas Johnson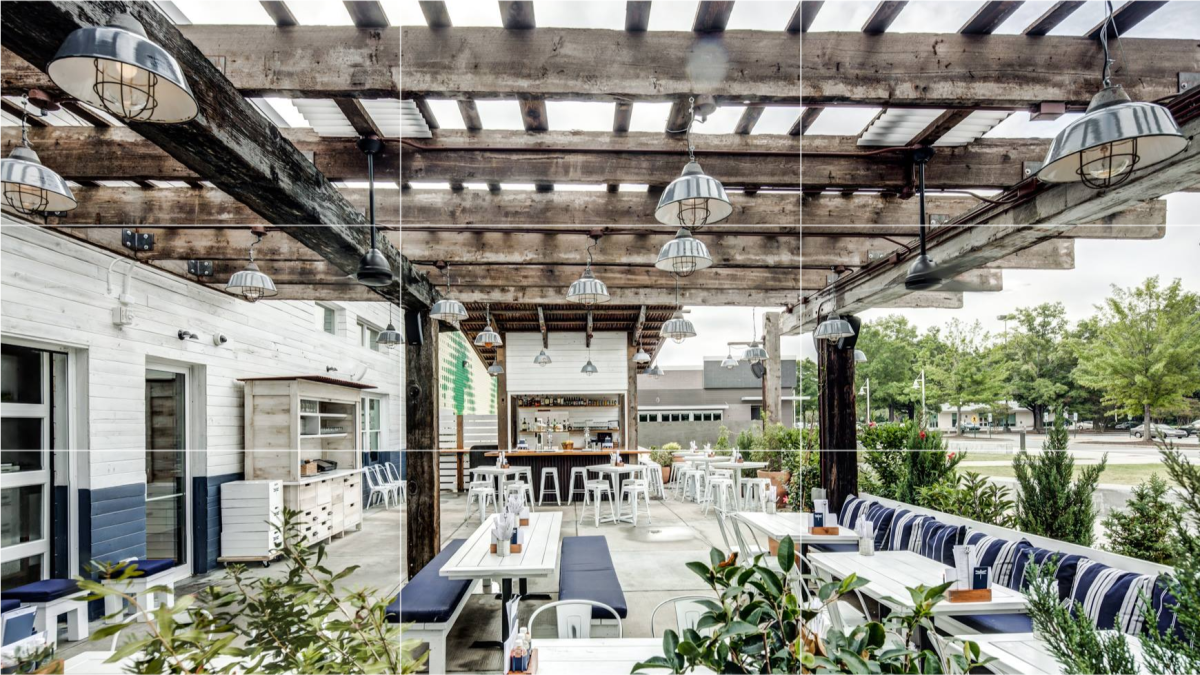 Outdoor Patio at Bartaco, University Place
Nic's top spots to grab a bite are Bartaco at University Place and Hibachi & Company on Franklin Street in downtown Chapel Hill. When the weather's nice, Nic likes to sit outside with friends and enjoy a cocktail and rice bowl at Bartaco. Bartaco is inspired by the beach culture of Brazil, Uruguay and Southern California. They offer upscale street food with a coastal vibe in a relaxed environment. And for some comfort food, he grabs the hibachi plate with chicken and shrimp at Hibachi & Company. This casual restaurant has built a loyal following by serving healthy and tasty Japanese food in a flash to people looking for a refuge from burgers and fries. You know the food is fresh because you can watch the cooks in the open kitchen just behind the counter.
Nic's go-to for local retail is Eastgate Crossing and University Place. With so many options to choose from, basically everything you might need is covered; from getting groceries and retail shops to places to get a bite to eat.
Whenever he has car trouble or needs an inspection, he drops by Chapel Hill Tire, an award winning locally owned company serving the community since 1953. Awarded the Green Plug Champion by the Institute for Sustainable Development, they even have a rooftop rain garden. Now that's really green!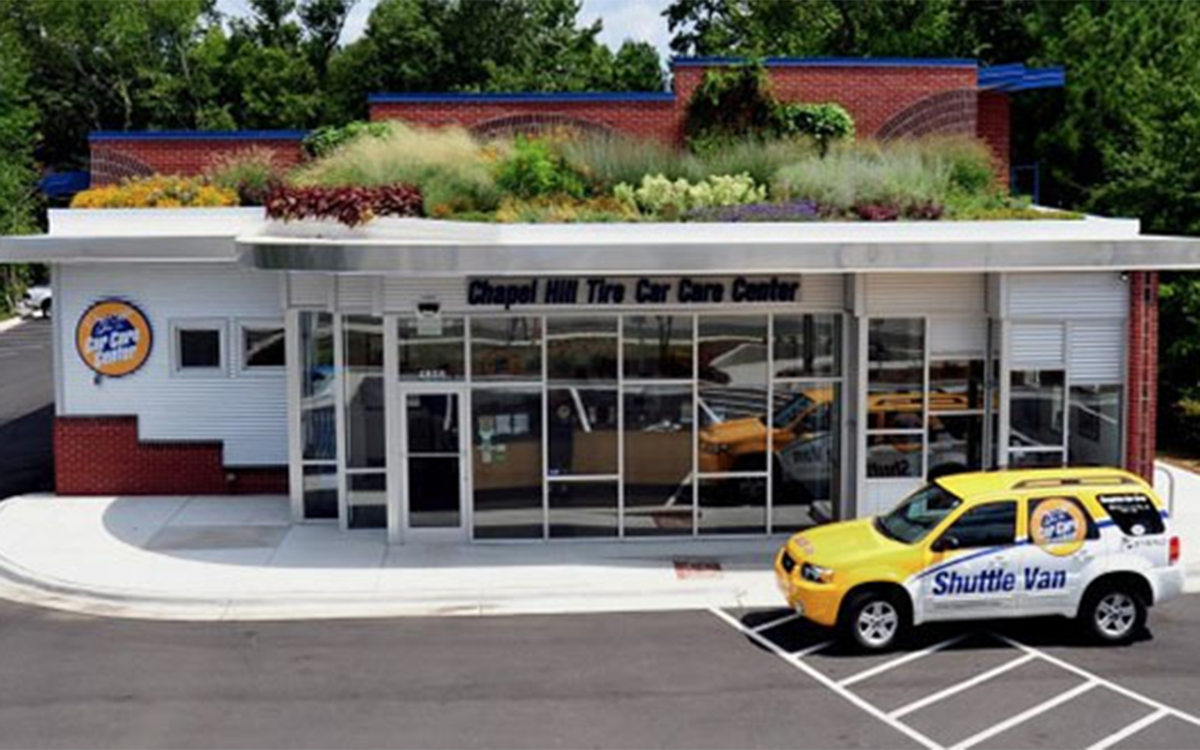 Rooftop rain garden at Chapel Hill Tire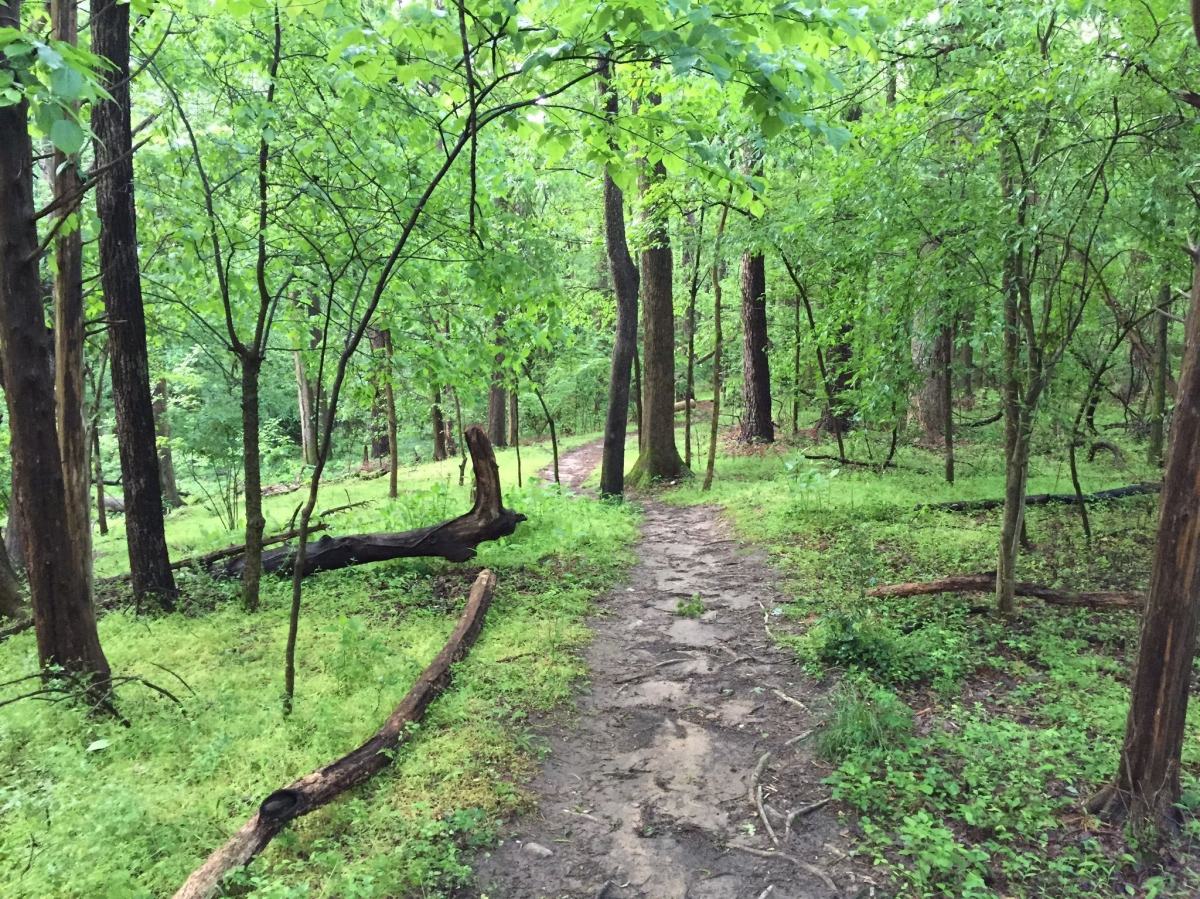 Pritchard Park Library Trail
For some fun, he catches a movie at Silverspot. This high-end, sophisticated movie theater experience is the newest in theater venues to Chapel Hill. What makes Silverspot different is the offerings other than blockbuster and newly released films. They show operas, ballets, alternative movies and even live theater. Silverspot offers large, cushioned leather seats in its theaters to achieve a comfortable aesthetic. Part of the Silverspot experience is Trilogy, a chic and contemporary American café featuring innovative twists on classic dishes, and offering a variety of culinary options to bring together film, fare and libations for moviegoers and culinary enthusiasts alike.
Nic's favorite thing to do in Orange County is drop by the Chapel Hill Library to pick up a book or DVD before taking a walk around Prichard Park. It includes an outdoor natural play area, trail, and public art. From behind the library, Nic likes to sit on the large bench and get a beautiful view of Chapel Hill.
Nic's other favorite spots for fresh air include: the North Carolina Botanical Garden, the Chapel Hill Community Center Park, and Bolin Creek Trail