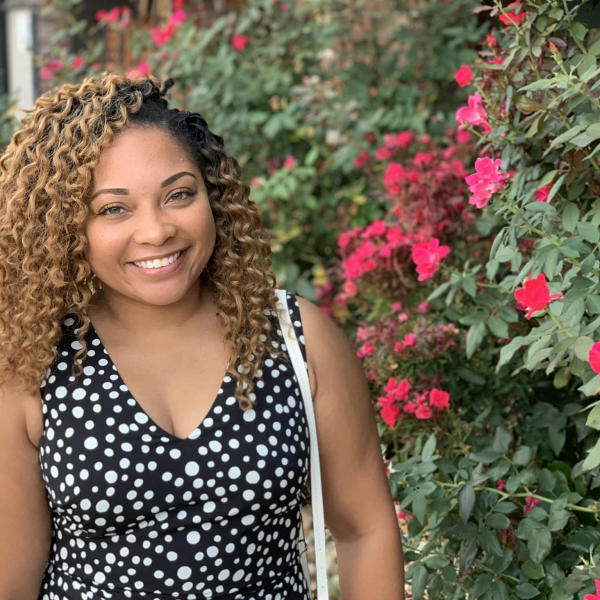 Martina Brooks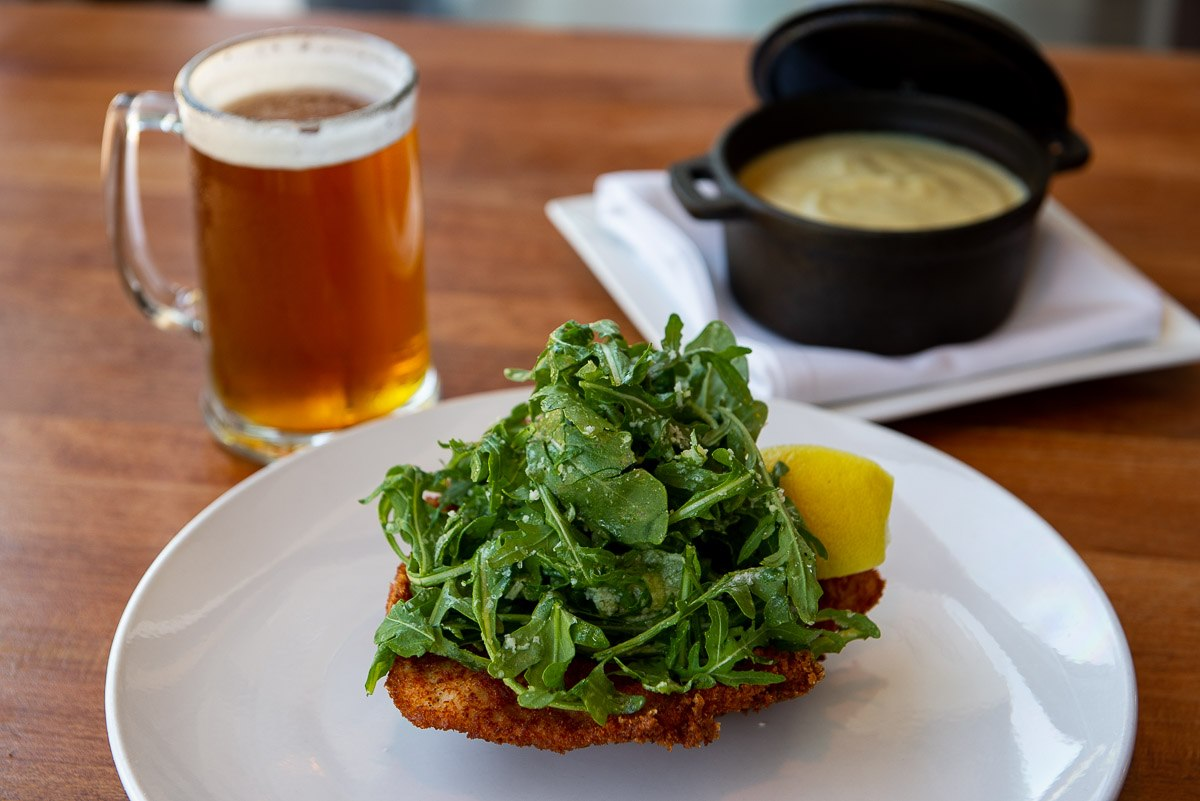 Panko-crusted free range all natural chicken with arugula, black pepper, lemon & shaved parmesan
Venable's menu highlights seasonal ingredients from local producers and draws inspiration from French, Italian, Asian and Mexican cuisine. Chef-Owner Andrew Moore trained at the Culinary Institute of American before working at a series of noted restaurants around the world. Martina's favorite item is the notable Fried Chicken with Whipped Mashed Potatoes for the carb overload! Her go to healthier option is the Rotisserie Chicken when it is on the menu.
At Mediterranean Deli she likes the Lamb Gyro with the Mango Pineapple Salad. Med Deli, as the locals know it, is owned by Jamil Kadoura and provides Chapel Hill with authentic cuisines from the Middle East and the Mediterranean. Mediterranean Deli offers over 58 items in its deli case, many of which are vegetarian, vegan, and gluten free. Their pita is baked in their bakery which is certified Kosher by the Triangle Kosher Organization.
When Martina is looking for a great last minute gift, she heads over to Light Years. This locally owned and operated shop, open since 1985, specializes in jewelry; they also have gifts, home accessories, and other fun novelty items in their collection.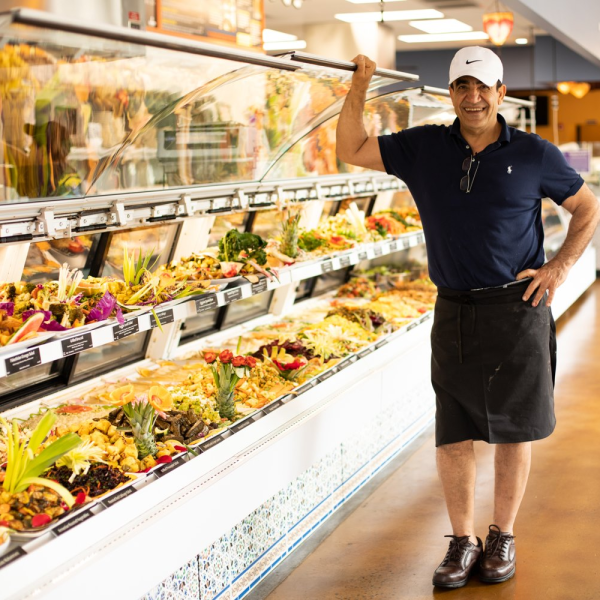 Owner, Jamil Kadoura at Mediterranean Deli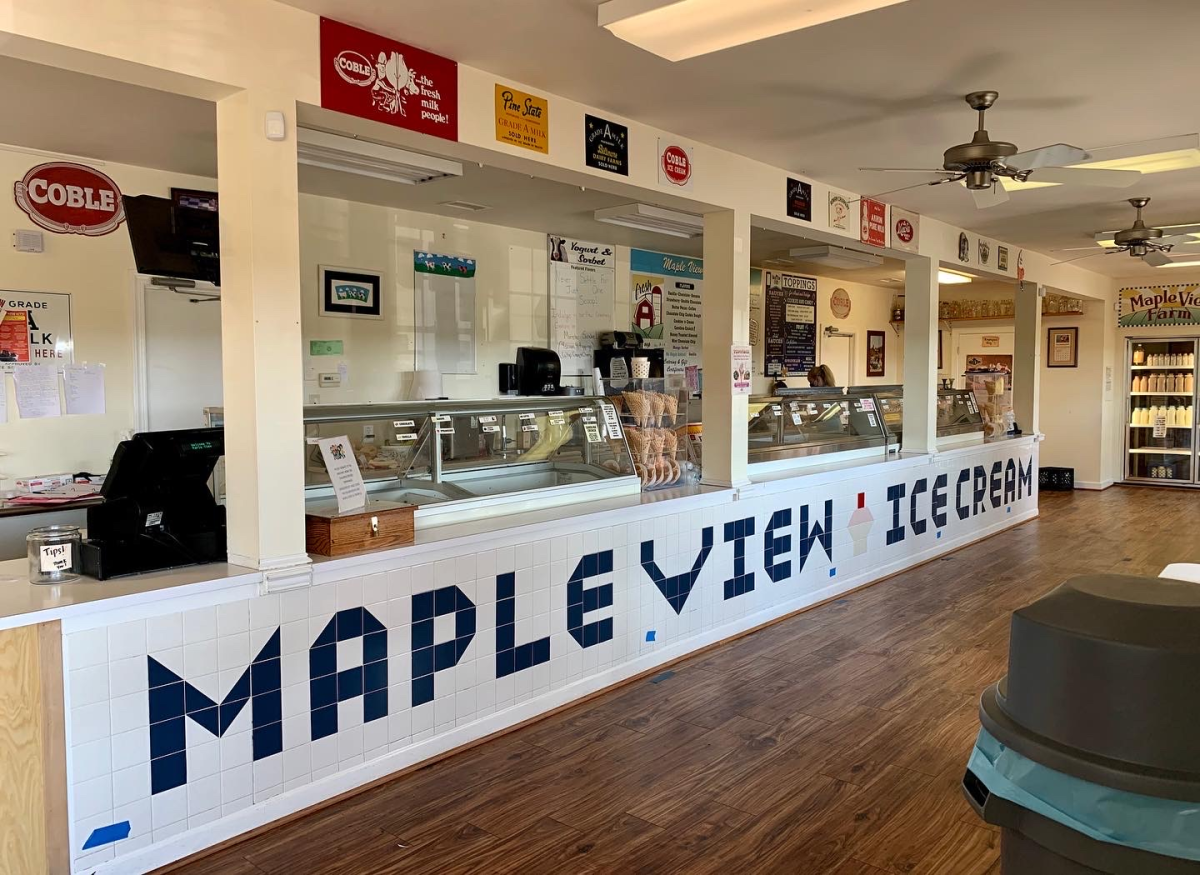 Maple View ice Cream Country Store (image by Jillian Riley)
On a warm day Martina heads out into the country air to visit Maple View Farms for their award winning ice cream. Bob Nutter, who passed in 2019, was a fifth generation farmer and a native of Maine who grew sick and tired of the northeast winters and moved to Hillsborough in 1963. He was known as "Farmer Bob" to the locals. For 30 years, Maple View operated as a conventional dairy farm before branching out into a milk company in 1996. In 2001, Nutter and his daughter Arlene, expanded into the ice cream world. Their first day of business was on New Year's Day with a slogan of "Ice cream that goes from cow to cone." They have served thousands of folks since opening their doors. At any given time there are over 20 different flavors of Maple View Ice Cream to choose from!