JD and Grace Rust have lived in Orange County for over 5 years. JD is the operations manager at  Extraordinary Ventures' for three businesses within the non-profit. Extraordinary Ventures goal is to create/maintain businesses for the purpose of employing adults with developmental disabilities. Grace is a high school French teacher. JD is also the lead singer, guitarist and songwriter for the local Chapel Hill band Heat Preacher.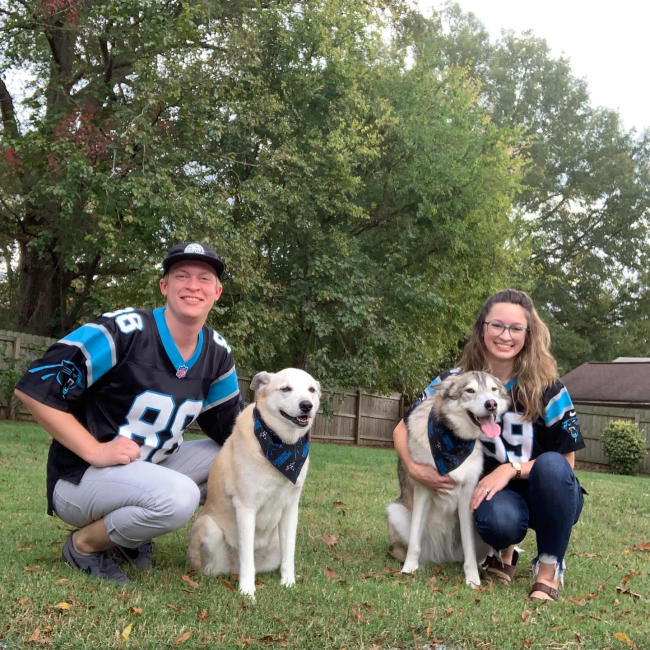 JD and Grace Rust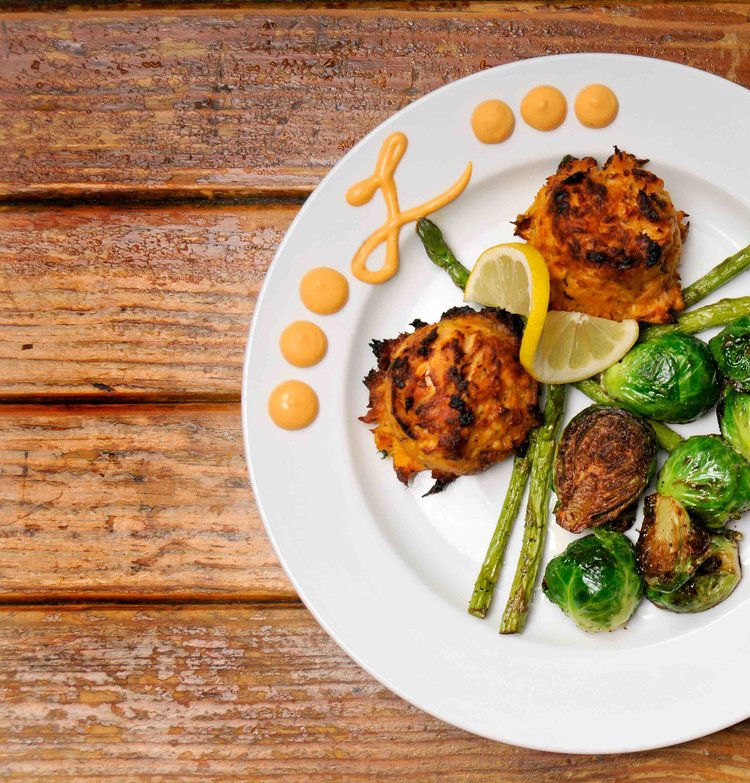 Salmon Cakes at Linda's Bar & Grill
When asked about their favorite restaurant it was a tie. They love Linda's Bar and Grill in downtown Chapel Hill on Franklin Street, and The Wooden Nickel in Hillsborough where they live. At Linda's they said the salmon cakes are incredible, and the onion rings at The Wooden Nickel have the best batter they have ever tasted
While JD doesn't do much shopping, when he is looking for super cool gifts for his nieces he goes to Glee Kids, which is a children's clothing and toy boutique in Chapel Hill.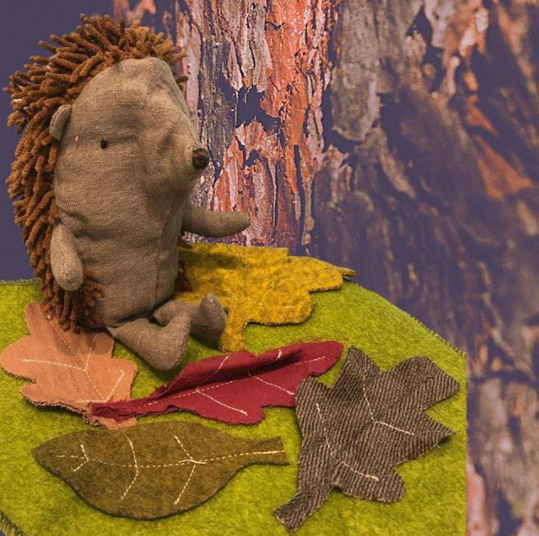 Hedgehog by Maileg at Glee Kids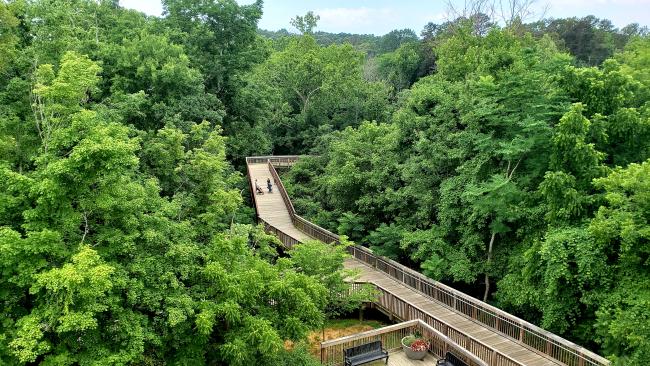 Riverwalk
Overall, their favorite thing to do in Orange County is walk their two dogs on Riverwalk in Hillsborough. Riverwalk is a paved, accessible, urban greenway that stretches about 1.8 miles along the Eno River between Gold Park in western Hillsborough and trails east of town. The greenway's downtown portion is the primary route of the N.C. Mountains-to-Sea Trail. They take the trail between their two favorite watering holes: Nash Street Tavern, and Volume Records which is not only a record store but a taproom, lounge and growler filling station. JD and Grace often stop at the dog park in Gold Park along the way.