Esteban McMahan moved to Chapel Hill in 1997.  The 23 years he has lived here is longer than anywhere else in his life, and he loves it here. Why you ask? It's a great little town, an amazing community, has great restaurants and bars, amazing sports with UNC and the Carolina Hurricanes, and an international airport (RDU) just 20 minutes away.
For the past eight years Esteban has been making small batch, handcrafted vodka, whiskies, gin, and rum at TOPO Organic Distillery. Top of the Hill Distillery is the only certified organic and fully-local distillery in the South.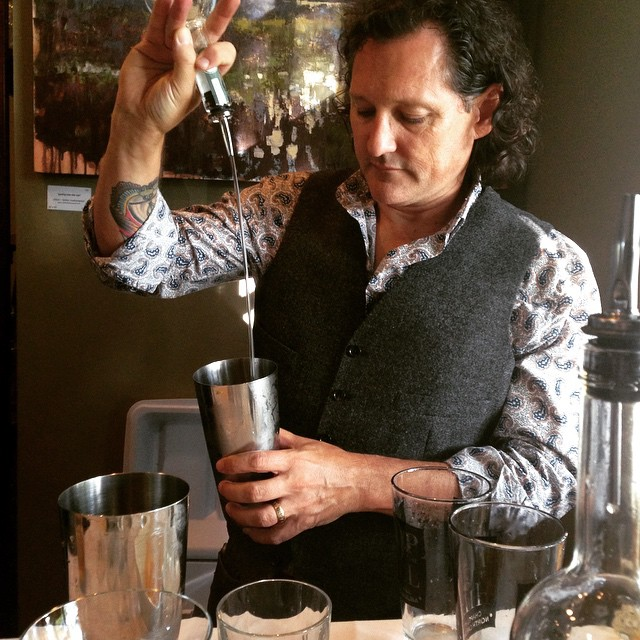 Esteban McMahan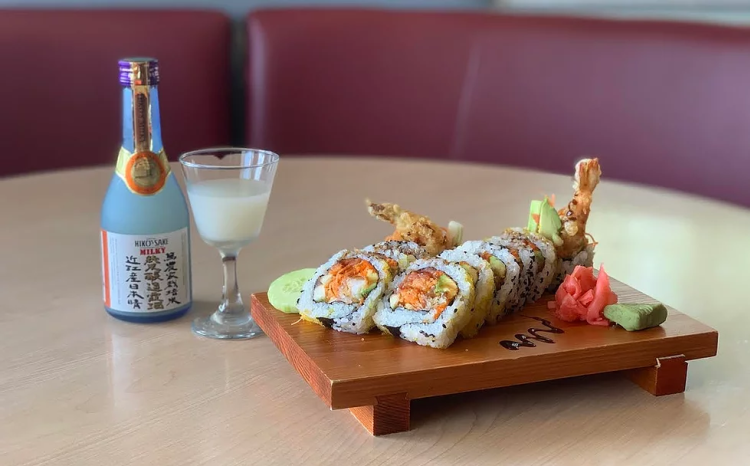 Akai Hana Sushi, Sake
While Esteban had a tough time figuring out his favorite food place, because "There are too many to pick just one!"  He knows his happy place is Akai Hana Japanese Restaurant and Sushi Bar. A family owned restaurant in Carrboro, NC.  When he is solo, he loves to read a book while enjoying their sushi and some sake. His go-to is edamame, miso soup, and nigiri sushi, with hot sake! But he says it's hard to beat brunch at ACME (and their Salt & Smoke Festival!) or some lizard chips and a blueberry wheat beer on The Top of the Hill's patio while watching the sunset.
Two other locally owned and family operated favorites are Cham Thai, and their larb pork salad and the pork green curry - medium hot. And at IP3, where you can't go wrong with the cheesesteak with everything!
He really doesn't do too much shopping, other than food. Weaver Street Market always has great olives, cornichons, salami, local cheeses, and great baguettes! Weaver Street is a market for the community, by the community; it is a co-op, owned by the shoppers and employees.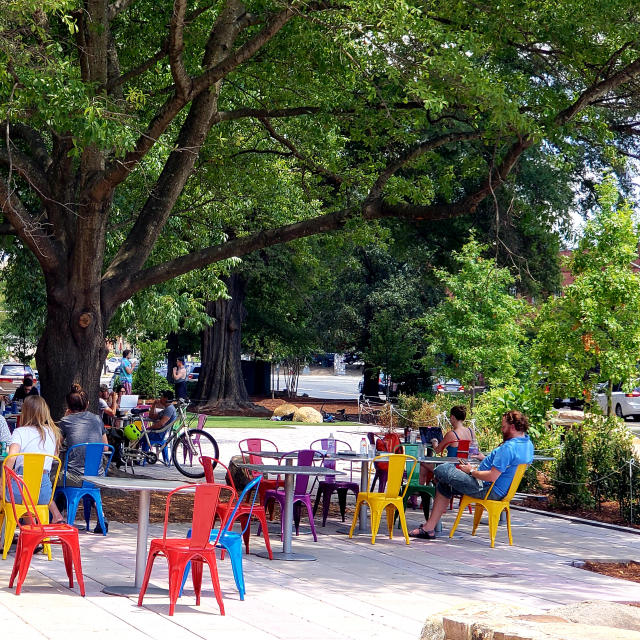 Weaver Street Market, Carrboro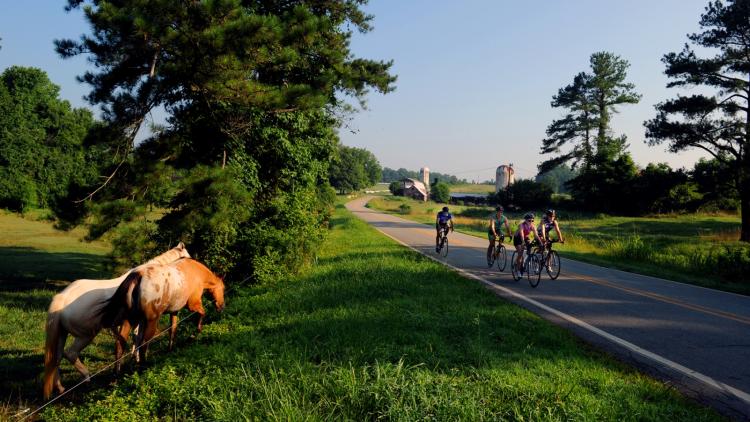 Cycling Rural Orange County
He loves attending UNC football games - especially tailgating with friends in front of the Morehead Planetarium & Science Center.
Cycling in Orange County is also a lot of fun he says; there are some great long rides nearby.