Fifteen-year-old Emma Hoppin is a native Chapel Hillian. So what do young locals like to do in Orange County? 
Emma likes to shop at a hip place downtown called Rumors, which is a premiere thrift boutique! They offer pre-selected and pre-loved clothing for everybody and also buy, sell and trade clothing from customers. Each item is handpicked to ensure they offer a wide variety and varying selection of high-quality clothing at starving artist prices.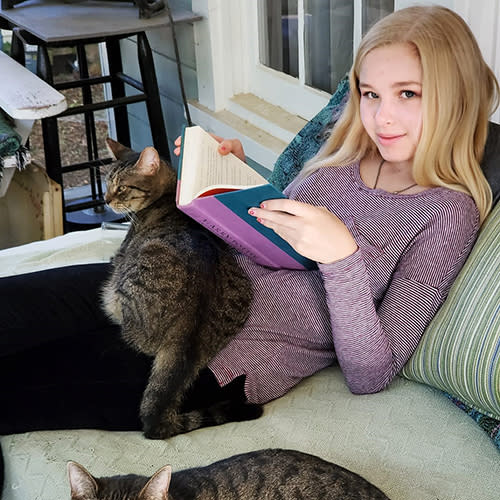 Emma Hoppin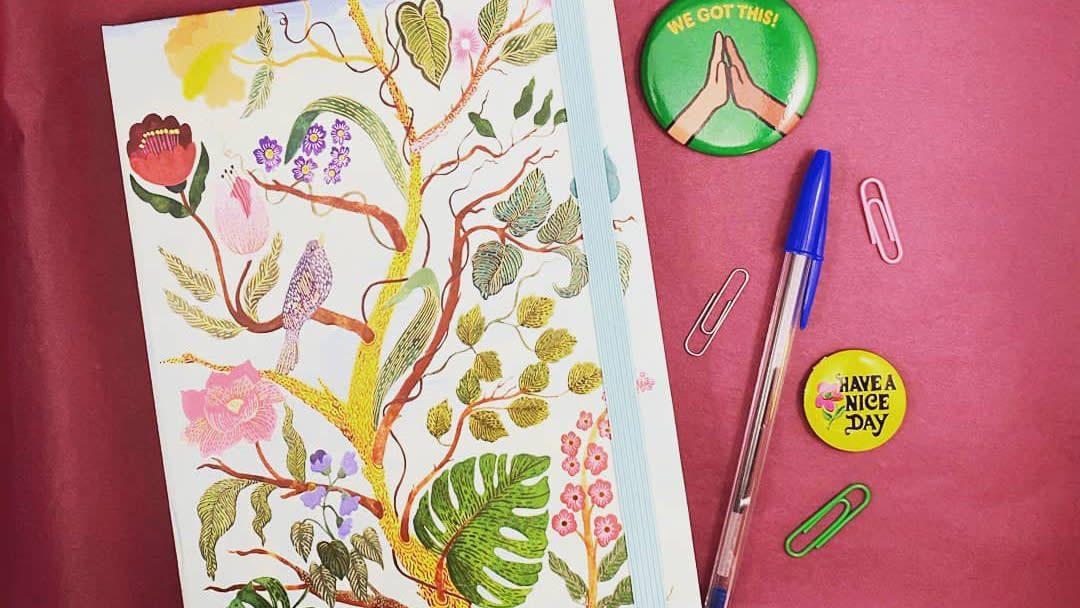 Positive vibes and cheerful accessories at Light Years Jewelry
Flyleaf Books, an independent book store is another favorite place to browse. It is locally owned and offers new and used titles with a colorful, well-stocked kids section and daily events.
Emma also likes shopping at Light Years. Light Years opened in 1985 in downtown Chapel Hill and they are proud to be locally owned and operated. They specialize in jewelry, but have added gifts, crafts and home accessories to their collection. Light Years promises to have a fun and interesting selection with friendly service and great prices.
Her favorite restaurant is Shanghai Dumplings located downtown on Franklin Street where her menu pick is the Pork Soup Dumplings. Emma's next go to is Lime & Basil which offers the best Vietnamese food in the Triangle area. Emma loves the House Special Summer Rolls. Lime and Basil is also known for their pho, banh mi and other Vietnamese staples and offers several vegetarian options.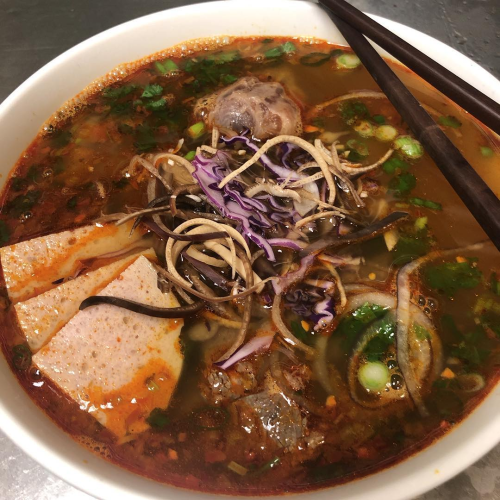 Pho at Lime and Basil

Coker Arboretum
When it's time to get outside for some fun Emma loves walking through Coker Arboretum.
Coker Arboretum is 5 acres of a wide variety of plantings including flowering trees and shrubs as well as bulb and perennial displays. The Arboretum has something unique to offer during every season of the year. It is located in the northern part of one of the most beautiful university campuses in the nation: The University of North Carolina at Chapel Hill. Managed by the North Carolina Botanical Garden, it is one of the Garden's oldest tracts.