Chela Tu has been living and working in Chapel Hill since 2007. She is also a '09 University of North Carolina alumni. She currently works as a Commercial Broker at Bold Commercial Real Estate. Chela also has a purple belt in Brazilian Jiu-Jitsu and has actively competed in the sport.
Chela is a total foodie, so much so, we could only list a few of her favorite local dining spots. She loves the Hero sandwich at Deli Edison. Deli Edison also serves up house-made bagels and schmears, breakfast sandwiches, fresh salads, Deli sandwiches, hot dogs and more for breakfast and lunch. They also offer gourmet provisions, including delicious beer and wine, spices, charcuterie and much more!
When asked what she likes at Vimala's Curryblossom Cafe, she said everything! Vimala Rajendran is the chef and founder. Vimala has brought home cooked Indian flavors from her home state of Kerala, her beloved Mumbai and other parts of India since 2010. Vimala's has been consistently voted "Best Indian Restaurant in the Triangle".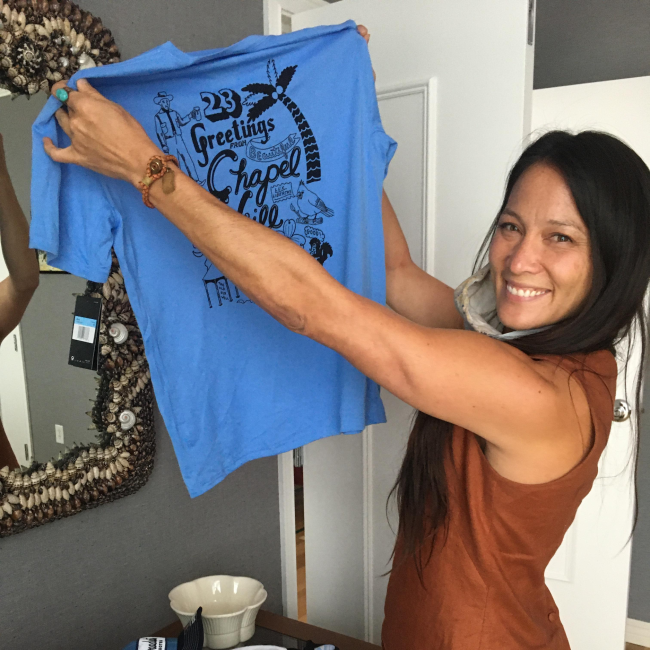 Chela Tu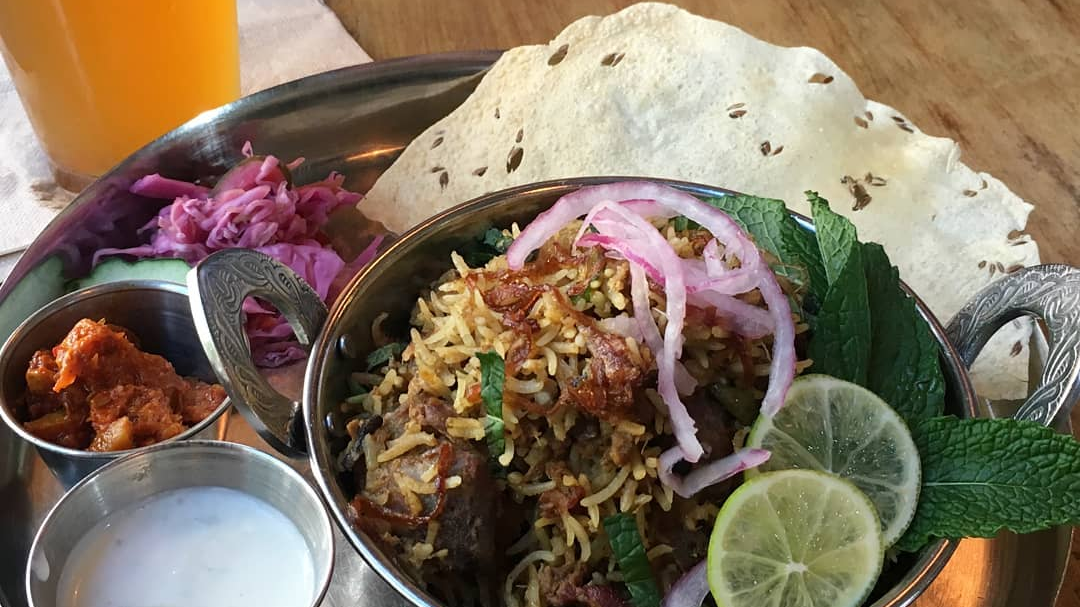 Mutton biryani at Vimala's
At Kitchen, Mussels are Chela's go to. Kitchen is owned Dick and Sue Barrows, after running several acclaimed formal restaurants, they decided to open the kind of restaurant they enjoy eating at themselves. Kitchen is the result – traditional French bistro fare made from local ingredients served in a cozy, informal environment.
Other local favorites include: the delectable Grilled Squid at Kipo's GreekTavern, the delicious Brisket at Hillsborough BBQ Company, the tasty Lobster Roll at Linda's Bar & Grill, yummy Antipasto Salad from Alfredo's Pizza Villa and the heavenly limoncello-anything-desserts at Imbibe.
As for shopping in Orange County, Chela loves Sofia's Boutique, an oasis of beautiful clothes, shoes, accessories and gifts in historic Carr Mill Mall in downtown Carrboro. In downtown Hillsborough, Carlisle & Linny is a favorite which offers vintage costume jewelry and other vintage follies from the mid-1800's through the 1970's.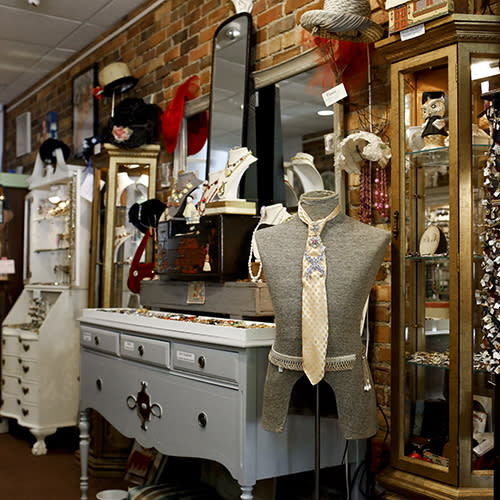 Carlisle and Linny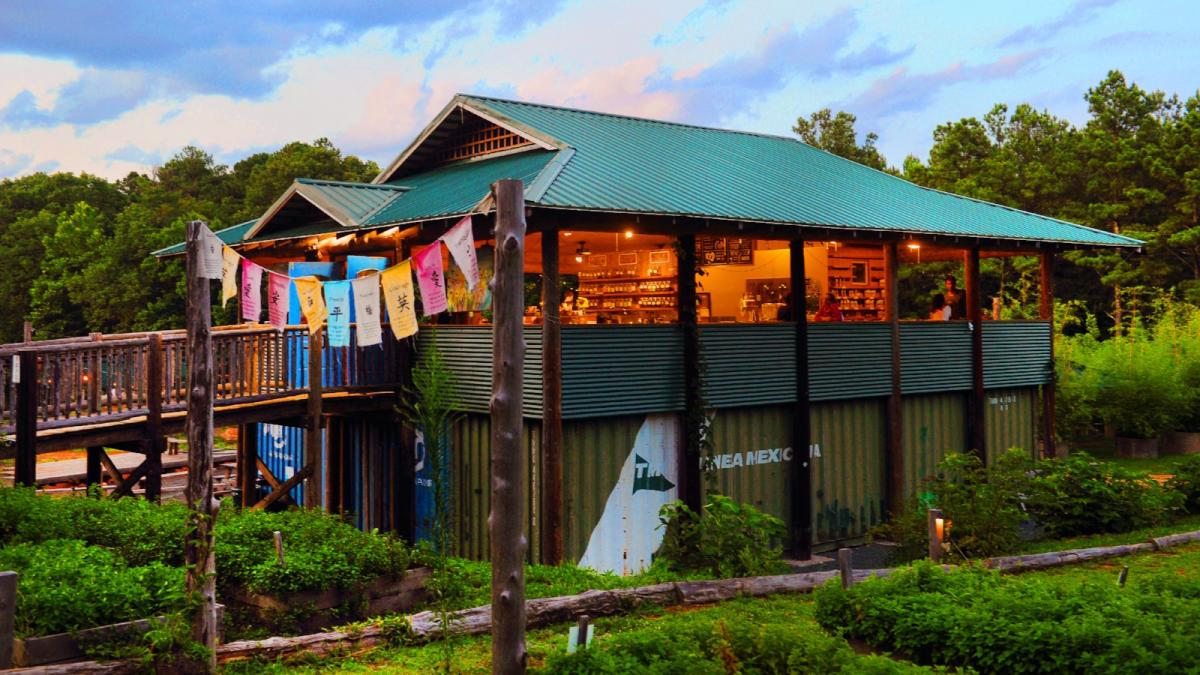 Honeysuckle Tea House
For fun, Chela likes to hang out at the Botanist & Barrel Cidery & Winery where they craft real southern ciders, fruited sours and wines and they bring in food trucks on the weekend.
Another very cool place is the Honeysuckle Tea House. The Honeysuckle Tea House is an open-air oasis built primarily with repurposed materials, including their signature shipping containers. The Tea House is located on a farm where they grow herbs and berries, which are used to make their signature tea blends and refreshing mead.