Moorefields, a nonprofit that relies on community gatherings, navigates a most unusual spring
For Moorefields – the 1785 home located a few miles from the courthouse in Hillsborough and situated upon one of the highest points in central Orange County – spring is usually when the property is at its busiest.
But thanks to Covid-19, the Spring Brunch on the Lawn fundraiser, scheduled for this month, is off. (It's possible it will become a fall event.) So are the spring hikes that bring as many as 65 people into the woods to explore together. So are regular open house tours.
None of these decisions, though major, involved much hand wringing. "It was all pretty self-apparent," says executive director Barry Jacobs. "Part of what we're about is trying to serve other people, and you don't serve them well by not wearing a mask when you go to the Mayo Clinic or reopening your state too early. ... We want to be respectful of other people and the requirements of the government."
The nonprofit's biggest annual fundraiser, its bluegrass festival, is scheduled for mid-September. Will it actually happen? That's to be determined. "I think at this point, we have contracts for performers," says Barry. "We have not lined up food trucks or sponsors or sheriff's deputies or gotten the ABC permit."
Part of the whole attraction of the bluegrass event is the ability to spread out a blanket on the front lawn of a historic property and be out in the world with other community members – at present, it's hard to know if the public will be comfortable attending or if the usual sponsors can offer support given the economic outlook.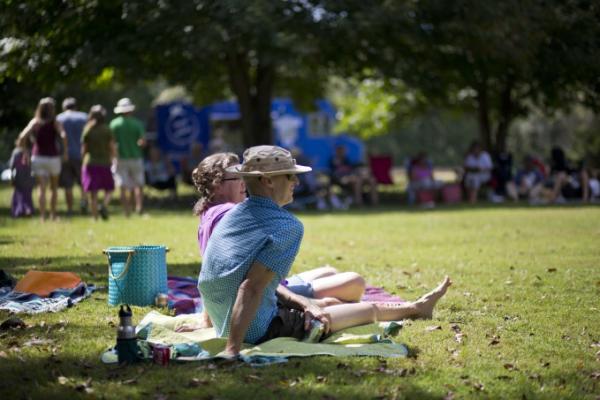 Moorefields' board hasn't met since winter. "It's safe to say we are somewhere between quarantining and hibernating," Barry says. 
A couple of projects are proceeding because they don't involve large crowds gathering. Hillsborough-based Bailey Bee Supply has rented 10 acres to plant sunflowers for their bees – they want to make Moorefields Honey.
An archaeologist has joined on a contract basis – the master's student is investigating where enslaved people lived on the property and the conditions in which they lived.
And, of course, the hedges have to be clipped, and the lawn must be mowed. "The things going through their natural cycles are not bothered in the least," Barry says.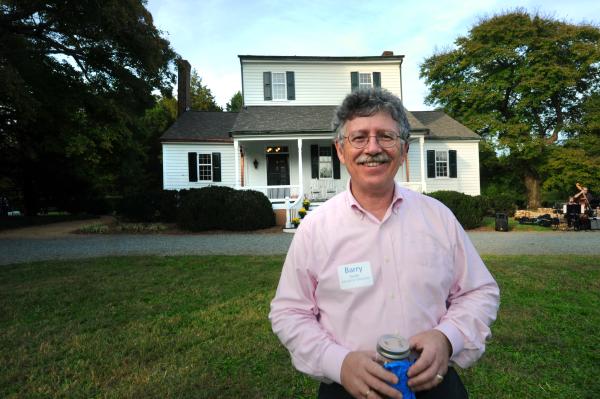 Barry, a former Orange County commissioner, observes that locals have been well-informed and well-intentioned throughout the crisis so far. They are trying to get along with their neighbors, "which in this case means not getting too close." He adds: "I would expect nothing less from Orange County."