Farms & Barns for Special Events, Meetings & Weddings - Part One
---
Orange County, NC is home to many farms, several of which have beautiful barns available for special events, meetings and weddings. This two-part series will highlight some of those venues which are perfect for your upcoming event.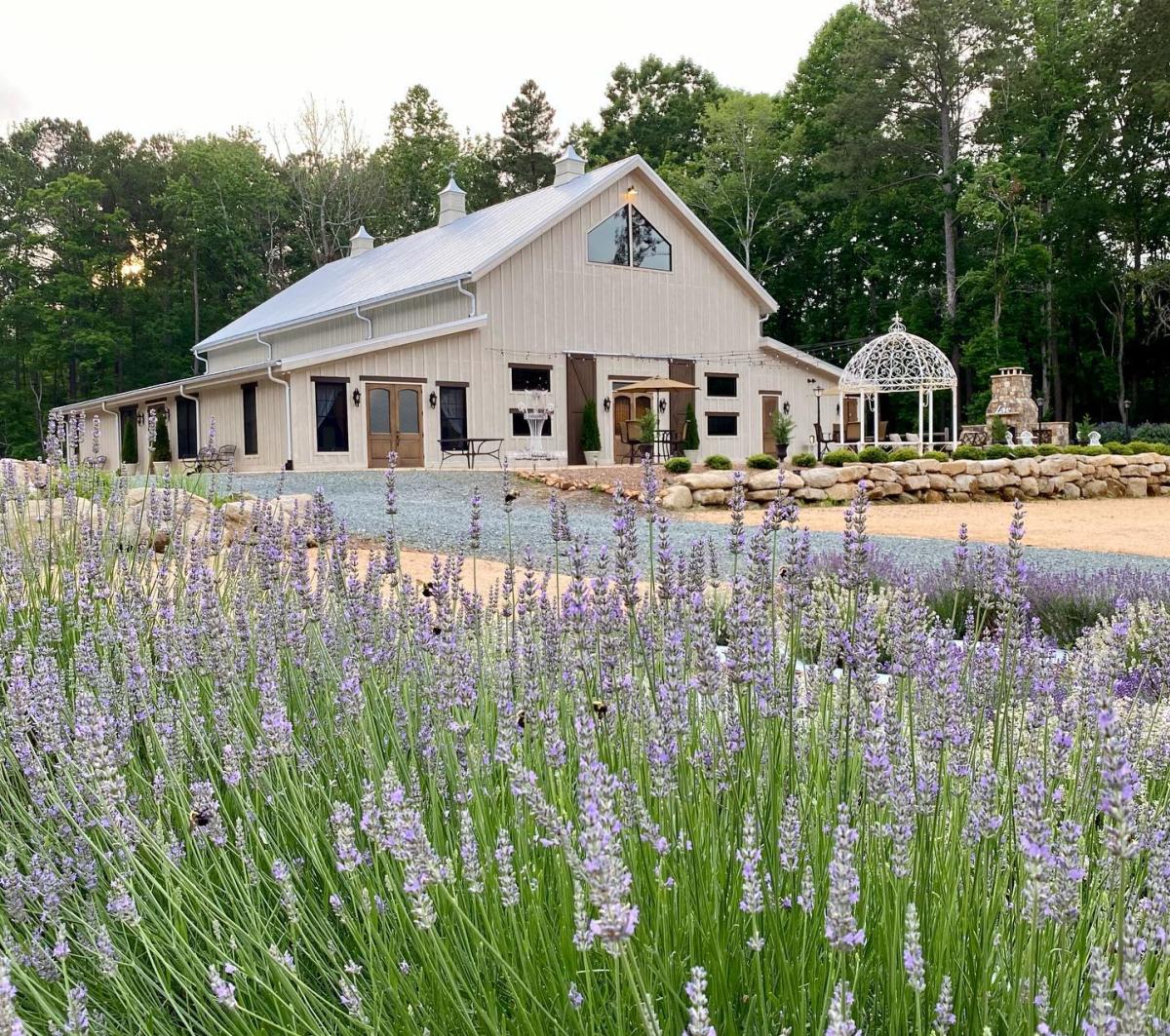 Robert and Karen Macdonald always dreamed of having their own farm. In March 2016 they broke ground to begin their journey. In 2017, after purchasing the adjacent 14.5 acres of lush pasture and forest, Lavender Oaks Farm is complete with almost 60 acres. This beautiful landscape has several acres of lavender, two restored timber frame barns, a log cabin near their pond, and a 1.5 mile trail winding through the purple fields, historic barns, and emerald green forest. In 2017 they planted the first 4,000 two-inch lavender cutting. The farm has 9 varieties of lavender in it's fragrant fields.
Lavender Oaks Farm is also available to host weddings and special events in two historic timber frame barns that have been restored. The Main Barn, circa 1900, is 7,000 sq. ft. and includes a beautiful Bridal Suite, Groom's Retreat, gourmet kitchen, spacious restrooms, and the Lavender Oaks Farm Shoppe. Outside the Main Barn guests will enjoy a 3,000 sq. ft. outdoor patio with a stone fireplace, wrought iron gazebo, all overlooking our 4,000 lavender plants. There is also a covered outdoor Pavilion Barn which provides a beautiful setting for ceremonies and cocktail hours.
A big plus is that the rental includes additional items such as tables and chairs for 250,  250 additional chairs for ceremonies and receptions and lots of décor elements, linens, centerpiece items, graphic design services, parking attendant, and more! Lavender Oaks Farm is located less than 5 miles from downtown Chapel Hill, North Carolina.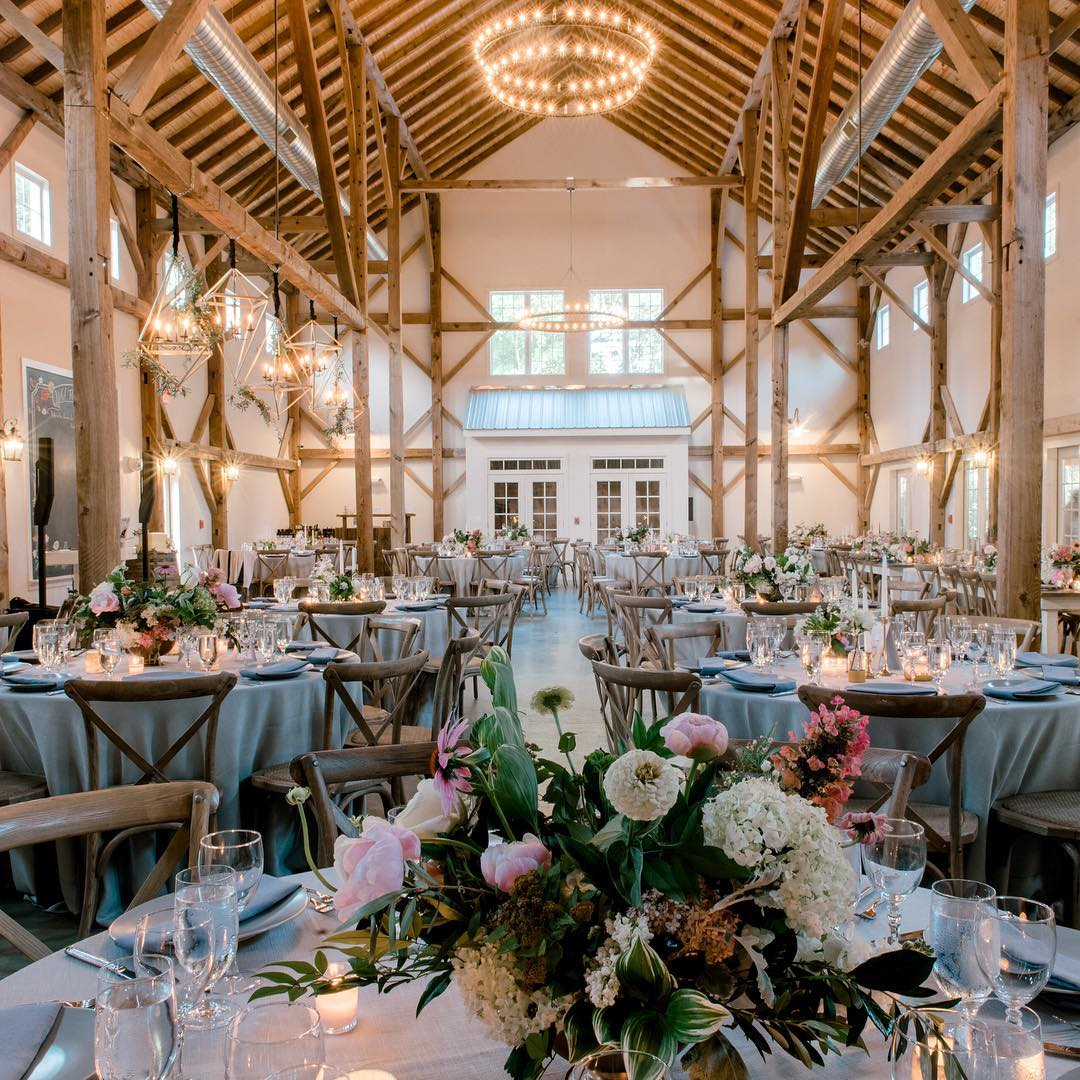 The Barn of Chapel Hill at Wild Flora Farm is a 22 acre family flower farm and floral design studio owned by Kara Brewer and is located only 12 miles from downtown Chapel Hill, North Carolina. They specialize in cut flowers and honey, floral workshops, and garden-inspired weddings and special events. 
Built in 1864 in Marcy, New York, their historic barn was relocated to the farm in the fall of 2016. The incredible, hand-hewn hemlock beams of the original structure remain intact, with additional square footage added to fully modernize the space for farm events. The barn is the perfect blend of historic and modern.
For weddings and special events they offer packages that vary slightly, but they all include tables and chairs, access to two separate dressing areas, chalkboard art, and a customized, garden-inspired floral design based on a client's needs and budget. The barn can comfortably seat up to 200 people for a sit down meal, and up to 250 people for a more casual cocktail-style reception. Larger events are possible using a combination of their indoor and outdoor spaces.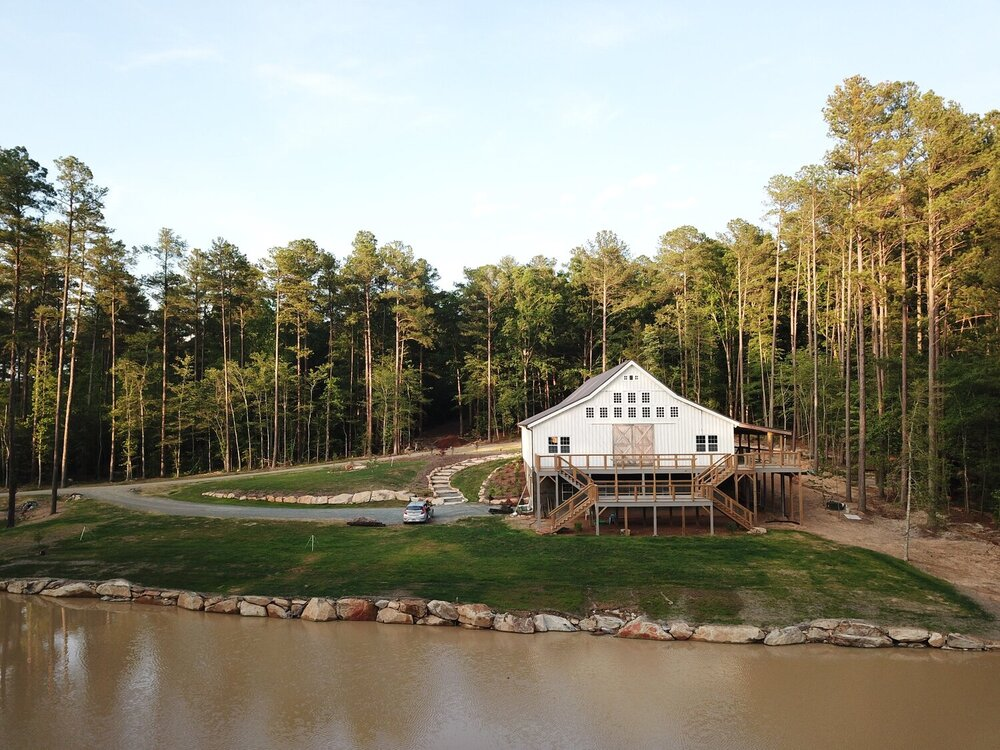 Set in the beautiful countryside the Bohlen Family recently opened the barn for events in August 2020. Guests feel far removed from the city yet it's conveniently located just 6 miles from downtown Chapel Hill, North Carolina. This farm boasts over 500 acres in total, with 10+ working acres of grapes, fruit trees and berry bushes. And they have two bee families on the property. While they have quite the variety of plants on the farm, their grapes are their prized possession.
The newly completed 4000+ square foot post and beam barn and surrounding grounds make it the perfect location for a wedding or special event. With over 4400 square feet of indoor space, and an additional 1000 square feet of covered porch, the barn can easily accommodate 200 guests. For weddings there are options for indoor and outdoor ceremonies. The additional grounds on the farm can also be used for happy hours and other activities and provides a beautiful setting to take photos. In addition to the rental of the post and beam barn, they provide tables, chairs and a prep kitchen.  While the barn does not have air conditioning, they can provide industrial fans for events.
The family's French-country inspired farmhouse is available for rent as well, with plenty of room for you and your guests, priority given to guests renting in conjunction with The Barn at Union Grove Farm. This spacious home offers 7 bedrooms and 7 bathrooms. Guests will enjoy one of the three fireplaces, a swimming pond, a wisteria covered gazebo and winding paths to stroll around the farm.