Juneteenth is ….
Freedom Day, Emancipation Day, Jubilee Day, Black History, Local History, US History, For Celebrating, For Learning, For Remembering Our Past, Our Stories, Our Ancestry, A Celebration, A Commemoration!
Americans celebrate Independence Day on July 4th when the Second Continental Congress adopted the Declaration of Independence, declaring the colonies' separation from Great Britain. But not all people at the time had reason to celebrate.
President Lincoln signed the Emancipation Proclamation ending slavery on January 1, 1863; however, it did not really end slavery until June 19, 1865, when Union troops entered Galveston, Texas freeing more than 250,000 people from slavery by executive decree. Texas was the last state that enslaved people officially gained freedom.
Over the years, Juneteenth has been known by many titles: Emancipation Day, Juneteenth Independence Day, and Jubilee Day, and became a tradition in Black communities throughout the U.S. Though many states have observed Juneteenth as a state holiday, President Biden declared it a Federal Holiday on June 17, 2021.
Celebrate Juneteenth in Orange County, NC:
For some, it's been a family tradition, for others it's a learning experience, and still others, a day of reflection. In any case, Juneteenth is a reason to celebrate! You're invited to come to Orange County and celebrate the importance of this day!
Celebrate the Chapel Hill-Carrboro Juneteenth at the Hargraves Community Center, 216 North Roberson St on June 17, 10am-3pm. Celebrate Black community and culture with live performances, Black-owned small business and non-profit expos, kid's activities, food trucks, and more. The Towns of Chapel Hill and Carrboro proclaimed the observance and commemoration of Juneteenth starting on June 19, 2020 and encourage residents and employers to recognize the holiday.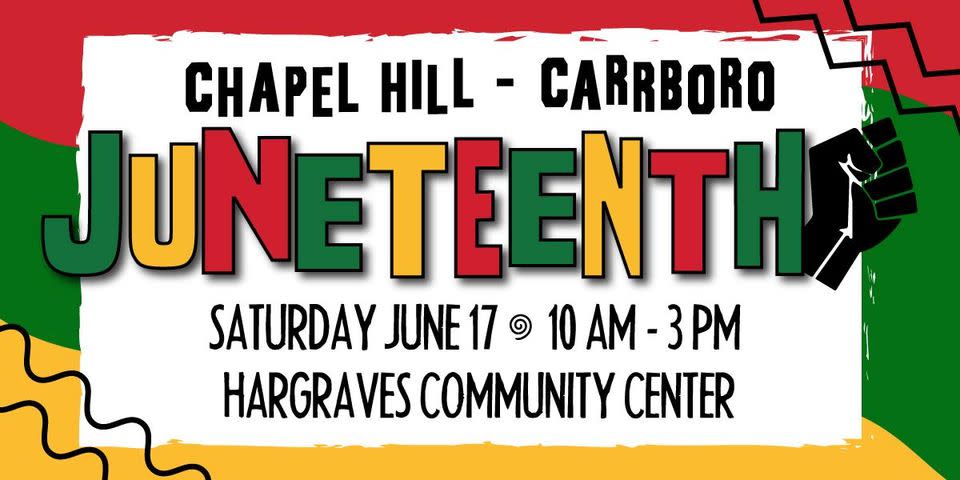 You are invited to come celebrate Juneteenth with Smokehouse Valley Farm at their 2nd Annual Juneteenth Food Truck Rodeo on Saturday, June 17th, 1-6pm. This celebration is a community and family friendly event designed to show case local black owned food trucks and a variety of other businesses! The focus is to highlight & celebrate African American culture with a variety of soulful cuisine! The rodeo will feature some of the local Black Owned Food Trucks, & vendors showcasing their latest product to hit the market; all are welcome! This is a cash only event.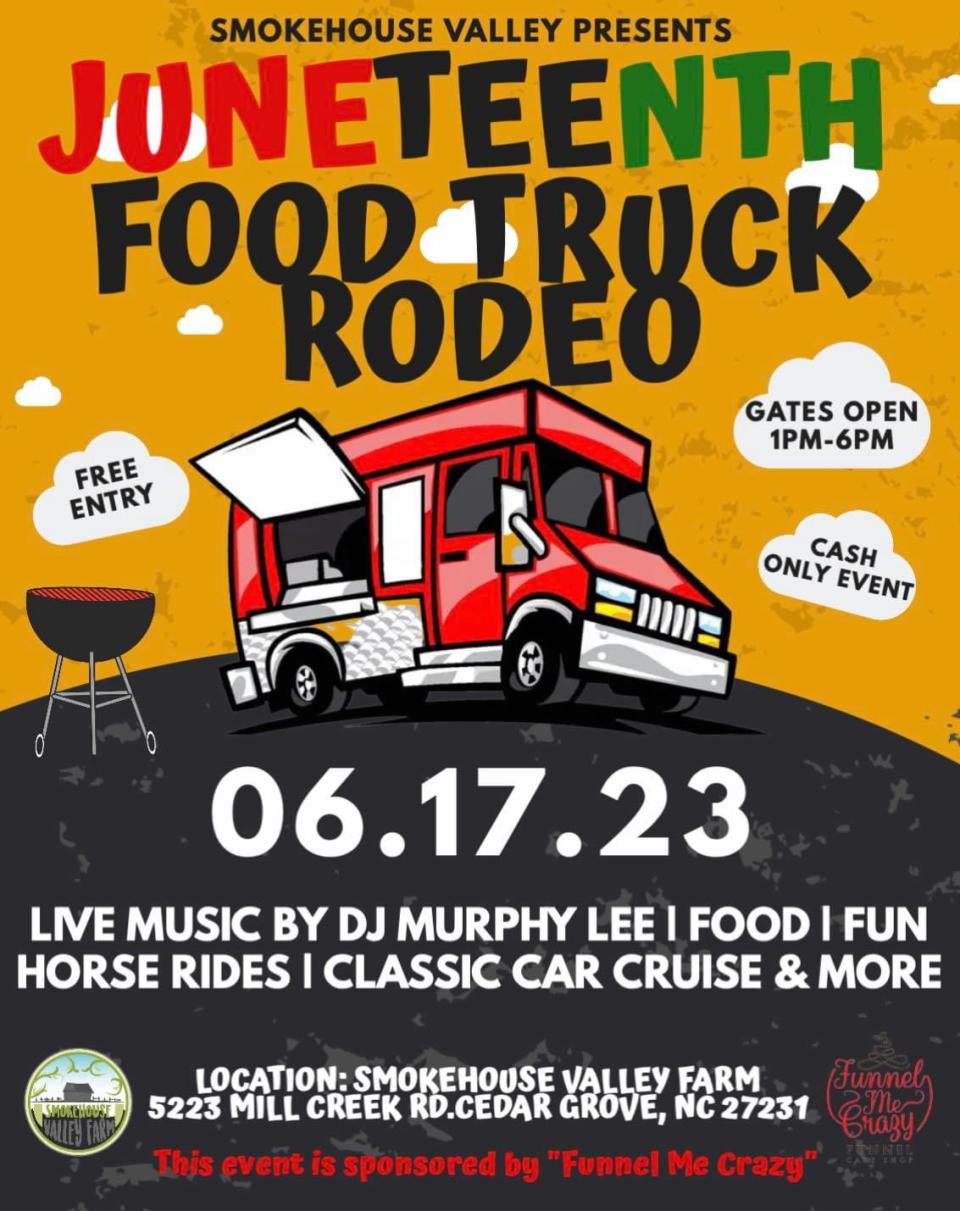 The Orange County Library is hosting a Juneteenth Celebration   Enjoy an African-influenced mini cookout, a Black literature fair, shop the Black Business Market, and win door prizes. Plus you can take a guided tour of Hillsborough's Black & Indigenous history. The guided tour begins at 10:30 am. Register here.