It's hard to believe that Easter is almost here – Sunday, April 4th. With so much uncertainty this past year, it's a relief to know that things are slowly opening back up again. Easter might look a bit more "normal" this year and many of our local restaurants are offering a variety of options to serve you and your family. Following are some of the top spots in the Chapel Hill area serving Easter meals for indoor dining, outdoor dining, and takeout.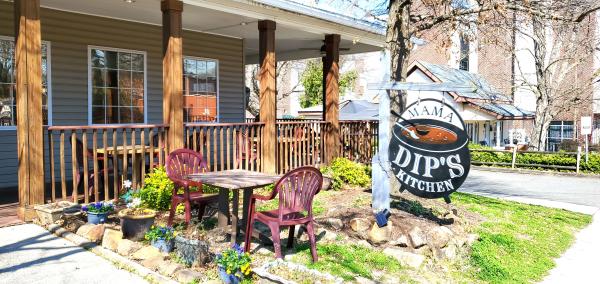 Mama Dips 408 West Rosemary St Chapel Hill, NC  27516  

Mama Dips restaurant is a Chapel Hill institution and so is its founder, Mildred "Mama Dip" Council. Mama Dip always had a smile on her face and a plate full of love. She was doing farm-to-table before it became trendy. Her concept was simple – home cooking. Mama Dips will be offering limited dine in and takeout/curbside service this Easter from 11am-6pm. The Easter menu will include baked ham, fried chicken, mac n cheese, yams, string beans, collard greens, bread, and don't forget to save some room for chocolate cake!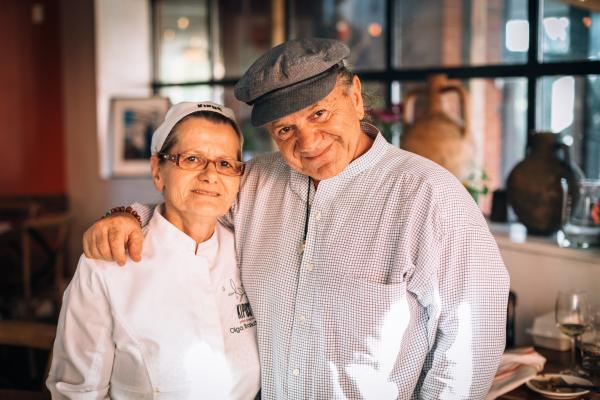 Kipos 1800 East Franklin St Chapel Hill, NC  27514 Eastgate Shopping Center  

Owner Giorgios Bakatsias designed Kipos Greek Taverna to be a reflection of his childhood. It honors recipes old and modern alike. It's a place where you can enjoy flavors and forget about formalities.

Kipos offers indoor and outdoor dining and it is open for brunch and dinner on Saturday and Sunday from 11:00am-2:30pm and 5:00-10:00pm. For brunch, I recommend Olga's handmade phyllo pies, the Greek omelette, or the lemon ricotta pancakes. Herb crusted lamb with lemon potatoes is the perfect selection for Easter dinner.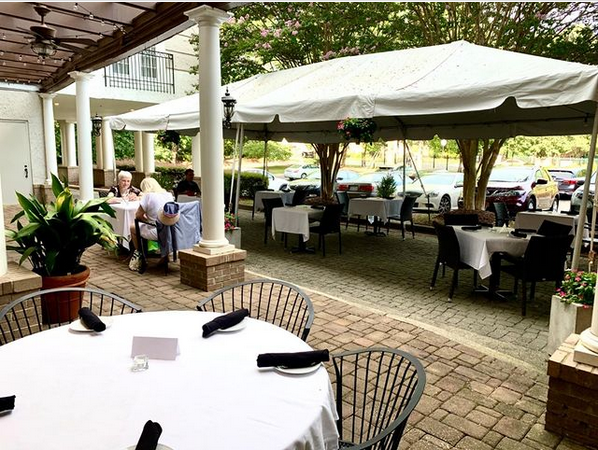 Il Palio 1505 East Franklin St Chapel Hill, NC  27514  

Il Palio offers an Italian culinary experience in the heart of Chapel Hill. They pair the traditional flavors of Italy with a casual elegance that highlights the culinary roots of Italian cooking. 

You can dine on authentic Italian cuisine for Easter with Il Palio's special three-course brunch menu, a spring a la carte dinner menu, or you can order curbside takeout. On the brunch menu you will find lamb and ricotta meatballs, brioche French toast, and chicken al limone. If you'd prefer Easter dinner, I'd recommend starting off with the wood grilled octopus. Their pappardelle Bolognese is easily the best in town in my opinion.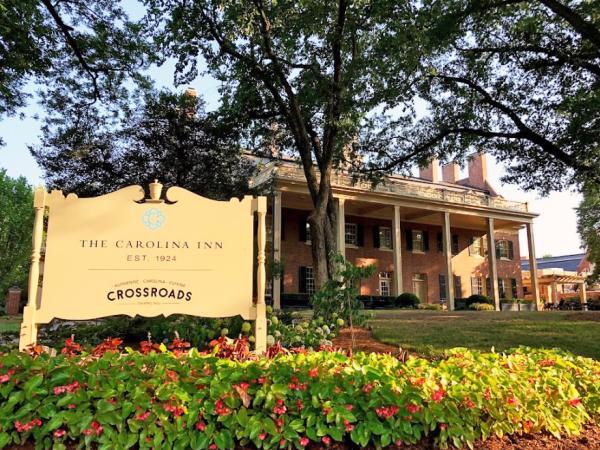 Crossroads Chapel Hill at the Carolina Inn 211 Pittsboro St Chapel Hill, NC  27516  

If you're looking for a family-friendly option for Easter brunch, look no further than The Carolina Inn! This iconic Chapel Hill hotel has been serving families since 1924. Crossroads Chapel Hill offers a satisfying blend of traditional flavors and delightful innovations.

Brunch at Crossroads will be serving up all of Chef Jeremy Blankenship's Easter favorites. Reservations are required and brunch will be served from 10:30am-1:30pm on Sunday. They will have a kid-friendly menu available and kids under age five eat free. If you prefer to eat your Easter brunch in the comfort of your own home, takeout will be available.

In addition, the Carolina Inn will be hosting a Bunny Brunch. This event will include a festive craft, a balloon artist, a magician, and of course, a visit from the Easter bunny! Brunch will be served buffet style and strict safety protocols will be followed throughout the entire experience. Reservations are required and there will be two seatings at 10:00am and 12:30pm.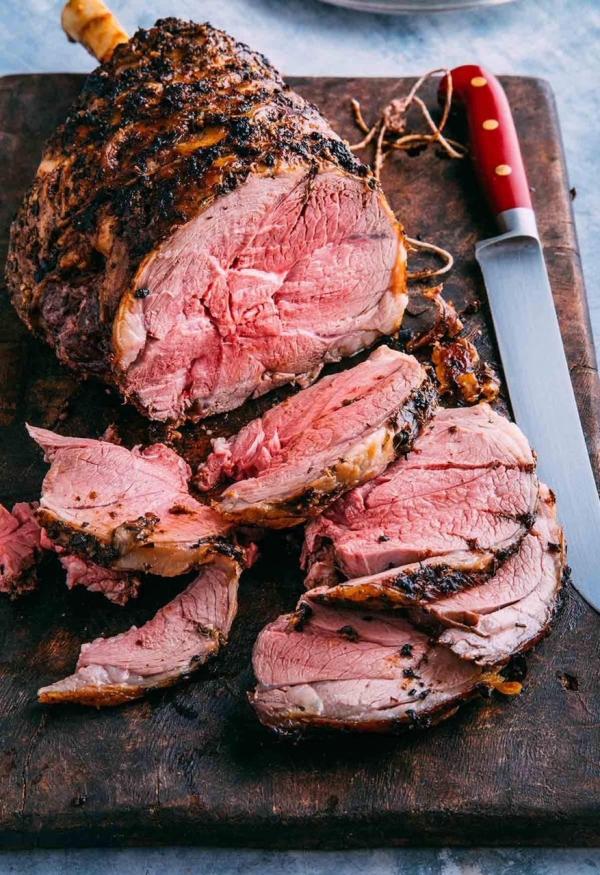 Tandem 200 N Greensboro St Carrboro, NC  27510  

Tandem is one of my favorite spots in Carrboro. They focus on great food in a warm, relaxing environment.  

Easter weekend at Tandem will feature herb roasted leg of lamb with spiced lamb jus. The menu will include spring greens with strawberries, shaved fennel, spiced pecans, and creamy yuzu dressing. Sides will include roasted carrots with peas, mint, and saffron yogurt and spring-dug potatoes with arrowhead spinach and onion soubise. It is available for dine in (indoors or out) or curbside pickup from Friday, April 2nd-Sunday, April 4th. If you'd like to join Tandem for brunch on Easter Sunday, they will be serving their regular brunch menu from 10:30am-2:30pm.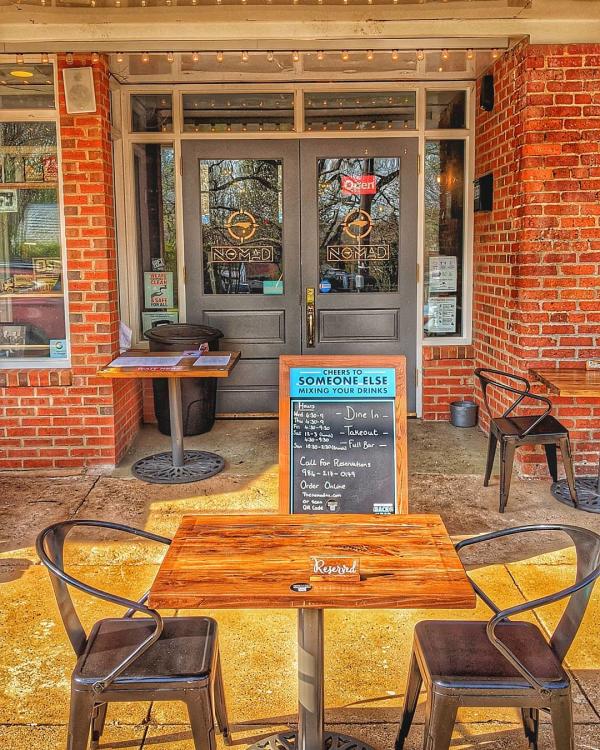 Nomad 122 West King St Hillsborough, NC  27278  

The Foodie scene in Hillsborough is incredible and Nomad is no exception. They offer traditional ethnic dishes and craft cocktails in a cozy, rustic interior (they are located in the old Osbunn Theatre building). A visit to Nomad takes you on a culinary journey around the world without ever leaving Hillsborough.

Sunday brunch at Nomad includes a variety of options. Check out the Bayou breakfast or the grilled cheese French toast. I recommend trying the amritsari chole bhutura. It's a rustic chole curry over arugula with mango sauce, cilantro cream, and micro greens served with homemeade bhutura and pickled onions.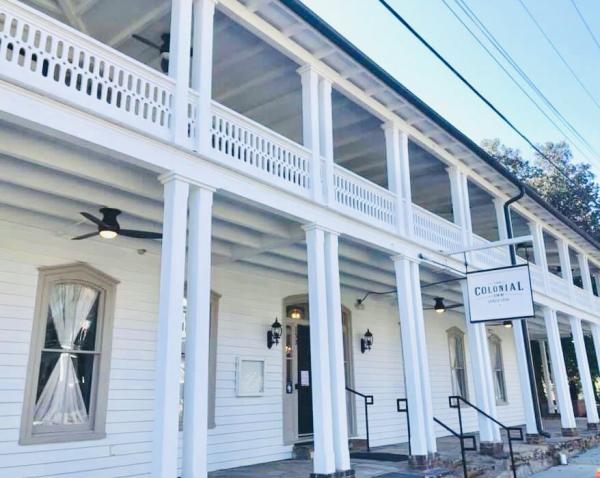 The Colonial Inn 153 West King St Hillsborough, NC  27278  

The Colonial Inn is one of the most beloved buildings in Hillsborough. It was lovingly restored in 2020, which makes it one of the oldest operating hotels in the state of North Carolina.

On Sunday, April 4th, the Colonial Inn will be offering two options during Easter brunch. Their Easter Sunday Special will include sliced spiral ham, corn pudding, butterbeans, Eastern NC deviled eggs, and a fresh dill potato salad.

If you're looking for more options, they will also be offering a selection of main courses that will be paired with a variety of sides (served bottomless and family-style). Reservations are required and service will run from 10:00am-1:30pm in 90 minute time slots.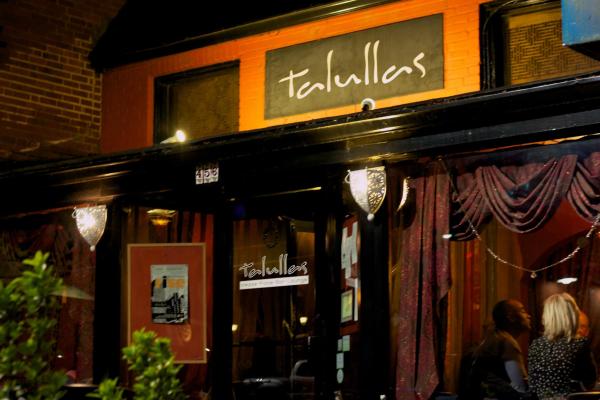 Talullas 456 W Franklin St Chapel Hill, NC 27516  

Established in 2004, Talullas has become a favorite dining and late night destination amongst locals and visiting foodies alike with their Turkish Cuisine.

They are open 4.30-10 pm Easter Sunday and they are offering their regular menu plus lamb specials such as slow braised lamb shank over eggplant purée. Reservations are recommended.