From BBQ, live music, arts and antiques to corn mazes, poetry and film, there is something for everyone to enjoy this fall in Orange County, North Carolina. Here are twelve fun festivals and events to add to your things to do in Chapel Hill, Carrboro and Hillsborough list>>>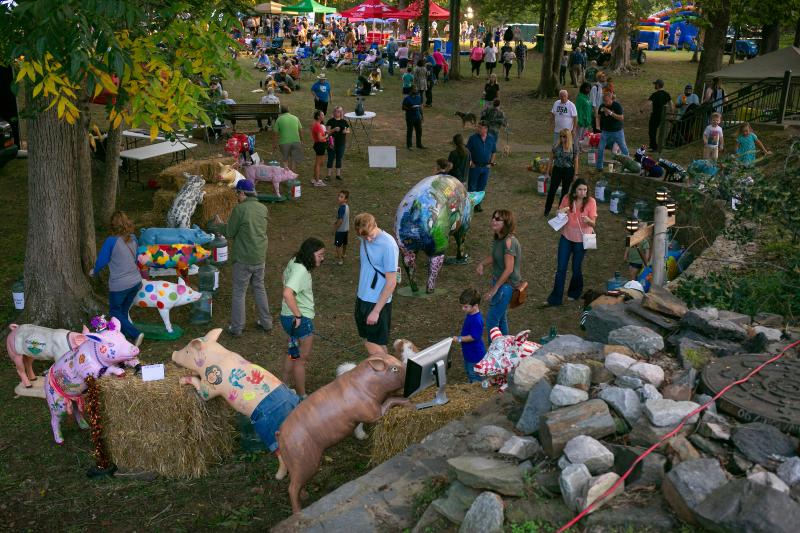 Hog Day – Downtown Hillsborough September 15 & 16
Live music, local handmade crafts and gifts; local food vendors, classic car show, children's area, 5K Run, Pigs on Parade Art Project and BBQ cookoff contest with lots of BBQ to enjoy.
Sculpture in the Garden – North Carolina Botanical Gardens September 17 – December 3
Come out for the 35th Annual Sculpture in the Garden exhibit, which unites the work of local artists with the native plant landscapes of the NC Botanical Garden. Together, they invite you to experience art, the natural world, and the relationship between the two. The exhibit starts September 17 and continues through December 3, pick up a map and "find" the sculptures out in the garden.
Fall Corn Mazes - McKee Farms in Rougemont  September 30 – November 4
Two mazes – 12 acre cornfield maze and 2 acre fun, interactive adventurous maze for children.  Also hayrides, pumpkins, farm animals, play area, games, picnic area, barrel train rides and more.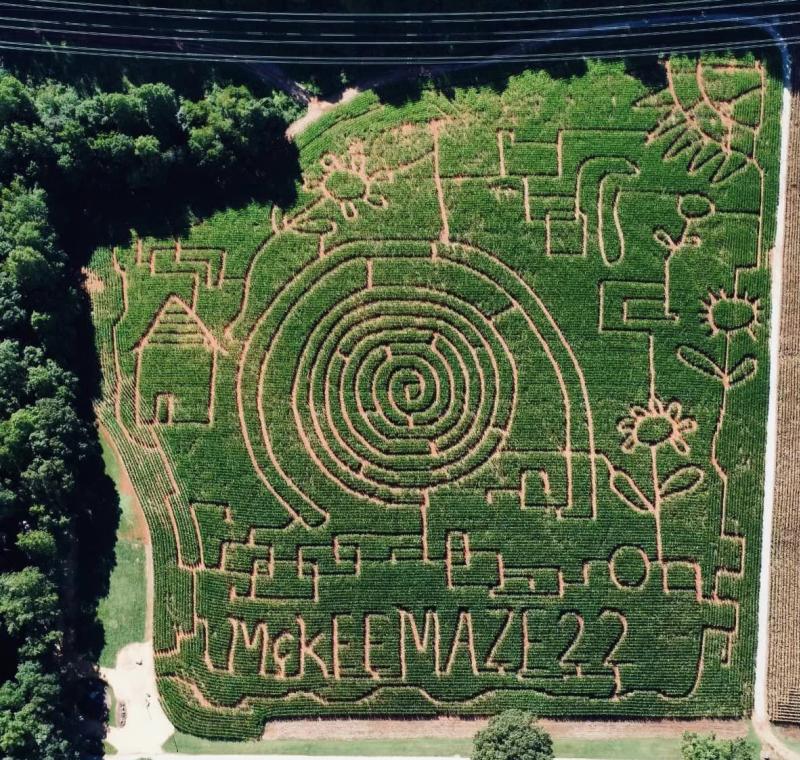 Carrboro Music Festival - Various locations downtown and around Carrboro  October 1
Grab a schedule and come listen to music all day long, all over town, all for free! Hear great local bands and enjoy a variety of musical performances at unique venues (indoor and outdoor) all across Carrboro.
Efland Ruritan Rodeo - Efland October 6 & 7
Have you ever been to a rodeo? Here's your chance! This is a full rodeo with broncos, bull riding, barrel racing, and more. Come out and enjoy an evening of family fun. Gates open at 5:30PM. The excitement begins at 7:30PM.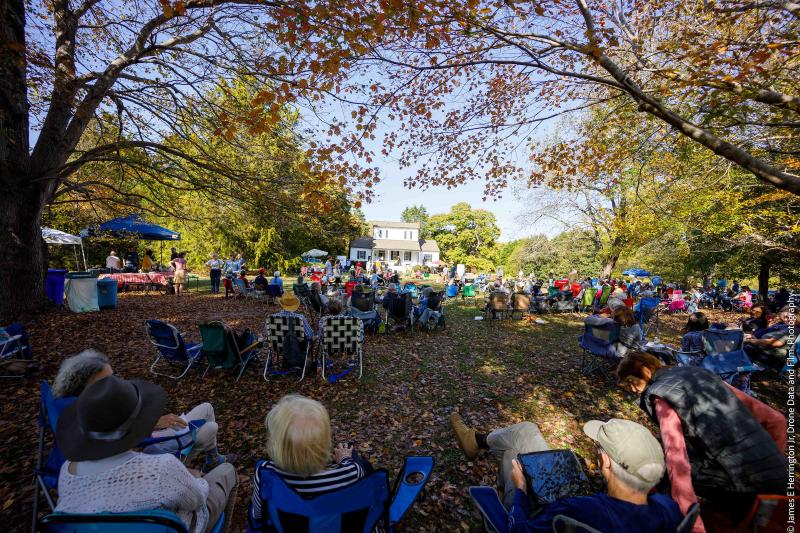 Bluegrass Festival - Moorefields in Hillsborough October 7
Gather on the lawn for the annual Bluegrass Festival, featuring local bands, arts and food! The line up for live music includes Pickard Mountain, Carolina Cutups, Nixon Blevins and Gage, The Bathtub of the South, and Vintage Blue.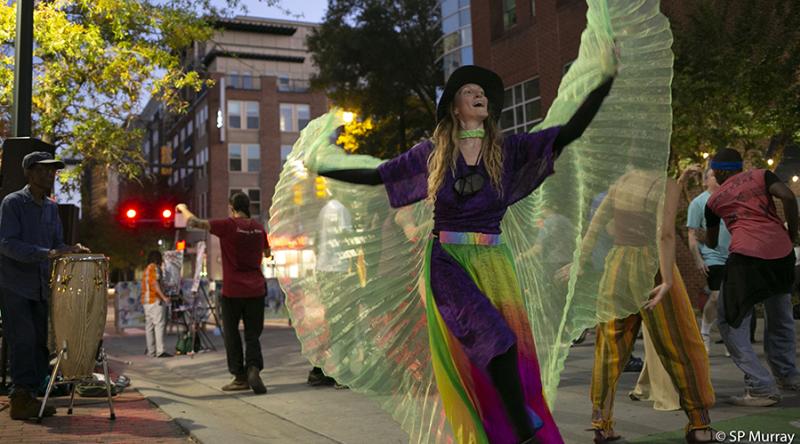 Festifall Arts Markets & More - Downtown Chapel Hill  October: Oct 14, 21, & 28
Chapel Hill's beloved arts festival returns with three events this October. Each market will take place at 140 West Franklin Street and will feature a distinct and eclectic mix of experiences. Save the dates and join us for all three!
Tarheel Antiques Festival - Efland October 21 & 22
Join visitors from all over North Carolina for this popular Antiques Festival inspired by a visit from the case of American Pickers.  Explore for one day or the entire weekend to enjoy the love of antiques through vendor booths, appraisals and an onsite auction.
West End Poetry Festival - Carrboro October 19 – 21
The Annual West End Poetry festival will feature readings with many talented poets while celebrating the many exciting and varied poetic styles. The festival provides a setting where poets can engage, share, and encourage the reading, writing, and listening of poetry.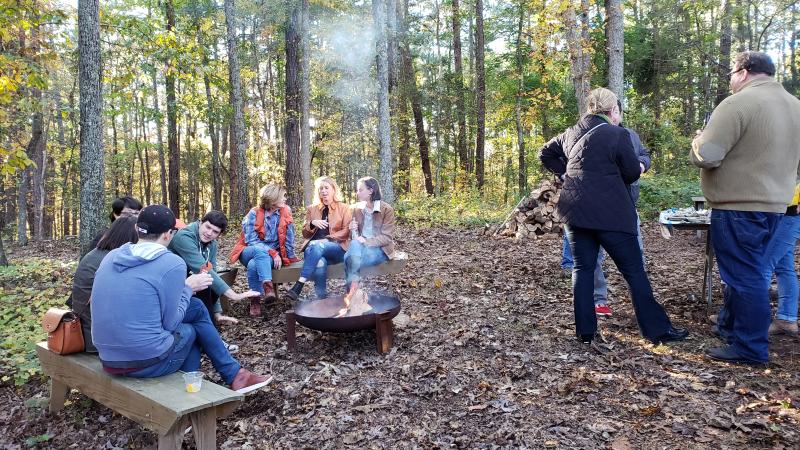 Salt & Smoke Festival - Barn at Sonark Media Hillsborough October 28
Gather around a firepit with friends and family and enjoy the great outdoors at the Salt & Smoke fest, a full afternoon and evening of live music, magicians and yard games, whole hog barbecue, and raw oysters & roasted clams, southern sides and beverages!. 
Orange County Artists Open Studio Tour - Various locations around Orange County November 4 & 5, 11 & 12
Studios will be open free to the public from 10am – 5pm on Saturdays and Noon – 5pm on Sundays. For many of the guild's artists, this event is the highlight of their year, offering an opportunity to meet art lovers across the Triangle and beyond, and to share their year's creative output. The tour is also much beloved by many visitors for whom it has become an annual tradition as well as an opportunity to begin their holiday shopping.
Carrboro Film Festival - Various locations November 17 – 19
The Annual Carrboro Film Festival is a celebration of the film and video creativity we have both right here in NC and across the South. All filmmakers, from beginners to well-established professionals, submit independent film works covering an array of genres. Stay tuned and visit the website for information and a full schedule of events.