One of the best ways to learn about a destination's history, unique experiences, local food and local favorites is through a guided tour by, of course, a local! Here's a list of my favorite guided tours, most of which are free or at a minimal cost. For some tours, reservations are required, and can be done on-line through their respective websites. You'll find self-guided tours too for those who like to roam on their own.
Chapel Hill
1-Free Walking Tours of Chapel Hill
A walking tour of the beautiful town of Chapel Hill, learn about the history of the town and its relationship to the oldest state university in the USA. See the distinctive murals that decorate this slice of heaven. Get tips on where to dine, and hints on some of the hidden gems. Your guide, Sally, is a native of Chapel Hill, and has lived here most of her life.
2-Hometown Ambassador Tours, Welcome Center
Just visiting? A newcomer? A town resident? join us at the Chapel Hill/Orange County Visitors Bureau Welcome Center to "Walk with a Local" on a downtown walking tour of Chapel Hill's past, present, and future, filled with our singular places, people, history and traditions! Registration required. Tours last from 60-90 minutes.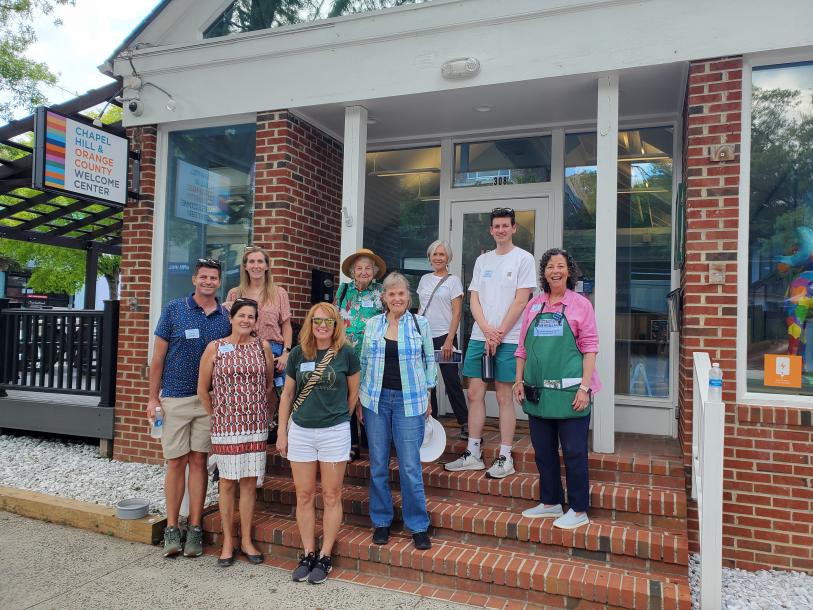 3-UNC Visitor Center Tours
UNC Visitor Center's in-person Sense of Place tour is an hour-long walking tour hosted by student guides who introduce campus history and traditions as well as some of the University's current endeavors in research and innovation.
4-North Carolina Botanical Garden Tours & Coker Arboretum Tours
Second Saturday NCBG Guided Tour - Each month offers a glimpse into what's happening in the unique native plant gardens – from spring wildflowers to fall color – and what makes the NCBG one of the premier conservation gardens in the US. Tours are one (1) hour and space is limited! 
5-Coker Arboretum Tour
Take a tour of this gem on the UNC campus with a Coker Arboretum curator. This walking tour will explore the 5-acres that make up the Arboretum, allowing time for observation and discussion. Each tour differs as the gardens change through the seasons.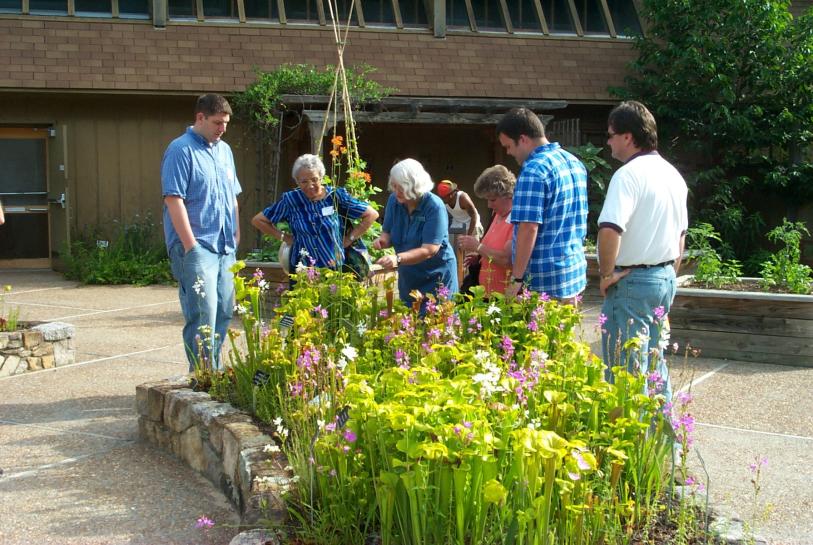 6-Horace Williams/Preservation Tours
Occasionally Preservation Chapel Hill will offer a tour of one of the historic neighborhoods, contact the Horace Williams House to request a tour.
7-Northside Audio Tour
'Histories of Home' is an invitation to listen to everyday history-makers and features the voices of community members and narrated by Northside longtime residents. This audio tour is an introduction to some of their stories, struggles, and the aspirations of the Northside community. This feature-length documentary can be listened to while walking through the Northside neighborhood.
Hillsborough
1-Historic Walking Tours & Self-Guided Walking Tours – Visitor Center
Experience American history through the unique perspective of one of North Carolina's oldest and most historically significant towns with a guided walking tour of downtown Hillsborough. Established in 1754 as the seat of government for Orange County, Hillsborough's colonial legacy and signs of its importance in North Carolina and American history can be seen everywhere.
The tour begins at the Hillsborough Visitors Center, located in the eighteenth century Alexander Dickson Farm House, and guides visitors to a variety of historic places from the site of a 1790s African American-owned distillery to the 1840s Orange County Courthouse and the grave of one of North Carolina's signers of the Declaration of Independence.
Be sure and check out the list of special interest self-guided tours available.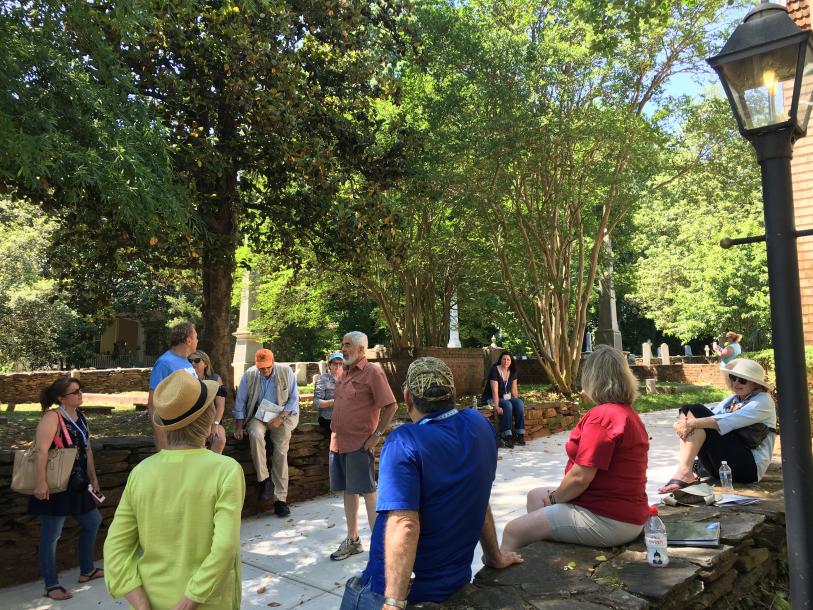 2-Ayr Mount House Tours
Ayr Mount is a Federal-era plantation house built in 1815 in Hillsborough, North Carolina by William Kirkland. Kirkland, named the house in honor of his birthplace, Ayr, Scotland. Ayr Mount is open to the public Thursday, Friday and Saturday from April through November. All guests are required to purchase tickets in advance.
3-Haunted Hillsborough Tours
Historic Ghost Tours in the Triangle's Oldest Town, The best historic ghost walks and tour guide in the area! Spooky, verified tales told by your deceased guide, Enoch Pugh (b.1735-d.1771). Three haunted houses, two old cemeteries, and an execution site!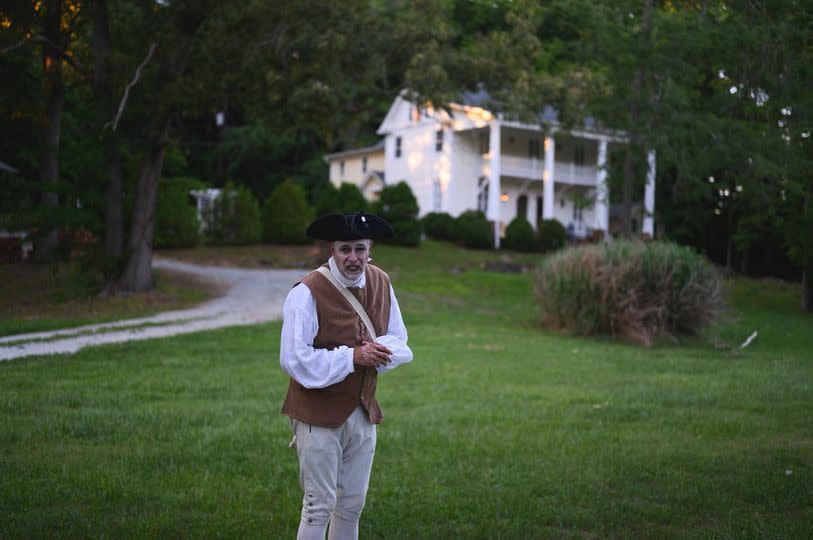 Carrboro
Carrboro Historic Self-Guided Walking Tour
Discover the history of Carrboro on this self-guided walking tour. The tour begins at Town Hall, 301 W. Main Street and takes you about 1.8 miles to 21 interesting spots. Click the 'website' link for a downloadable, printable guide
(Photo credit: Ghost of Enoch Pugh, Haunted Hillsborough Tours)