Chapel Hill and surrounding communities have a wide variety of gardens open to the public to enjoy. There are also garden tours, plant sales and more to add to your calendar. Whether planning to stroll with a date, looking to take the kids or seeking inspiration for your personal garden -- there's something for everyone.
Exploring the North Carolina Botanical Garden is like walking across the state of North Carolina. See rare Piedmont wildflowers, native carnivorous plants as well as birds, bees, and butterflies. Don't forgot the Children's Wonder Garden and so much more. Register for a second Saturday guided tour from March to November, ($6, $5 members). Garden admission and parking is free at 100 Old Mason Farm Road. Hours are Tuesday - Saturday, 9 am - 5 pm; Sunday, 1 - 5 pm. Twilight Thursdays allow you to enjoy the gardens from April to June 15 until 7 pm and then again August 17 through September 28.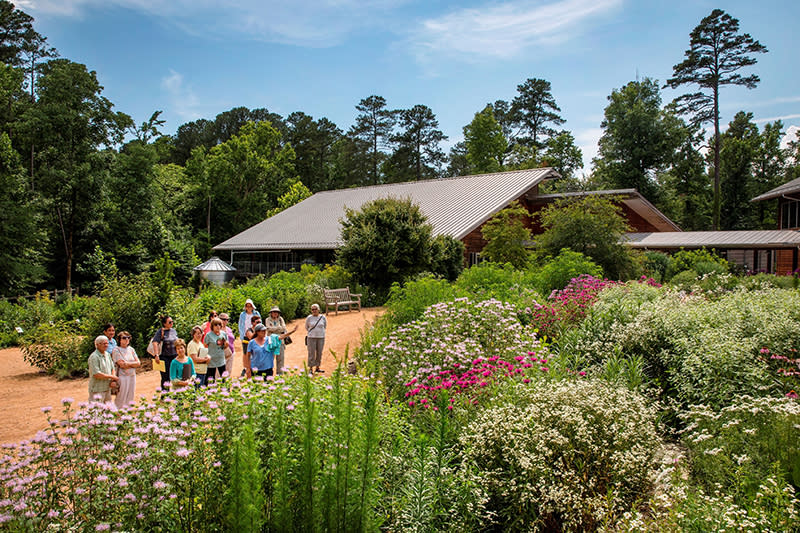 Offering something unique during every season of the year, the Coker Arboretum is a must see when visiting the UNC Campus. Lounge on one of the open lawns, rest on a shady bench or enjoy a variety of flowering trees and shrubs, along with bulb and perennial displays. The Arboretum, which opened in 1903, is free and is open dawn to dusk 365 days a year and is located on the corner of Cameron Avenue and Raleigh Street. Visitor parking is available nearby and around downtown Chapel Hill. Currently the iconic 300 foot arbor is not in place, but expect a new walkway and arbor by the end of 2023. Register for guided tours the third Saturday of the month March to November ($6, $5 members).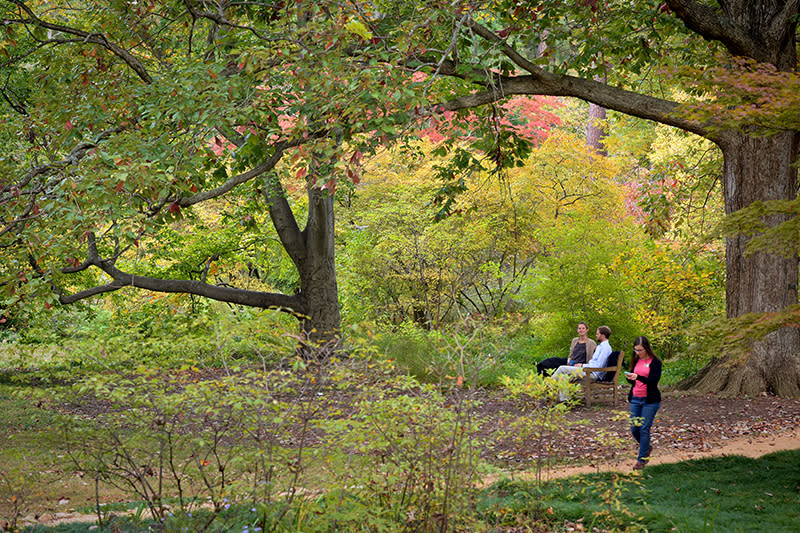 The Gene Strowd Community Rose Garden is located in the Town of Chapel Hill Community Center Park at 120 South Estes Drive, Chapel Hill and contains over 450 rose bushes of 130 different varieties. Parking is free and the garden is open daily from dawn to dusk, unless it has been rented for an event. Roses will bloom in mid to late May and last until October. Enjoy the benches and shady gazebo. The garden water fountain sculpture has been removed for repairs, but will return.  
Plan to visit the historic Montrose Gardens in Hillsborough at 320 St Mary's Road. Guided tours are given by appointment, from September through May, on Tuesday, Thursday and Saturday at 10 am at $20 per person.  Please provide at least a 24 hour notice, when possible. Groups of 6 or more may arrange tours at other times. The grounds include several 19th century buildings, a rock garden, scree garden, extensive woodland plantings, and large areas of sunny gardens with unique color and planting schemes and more. Montrose, the home of Nancy and Craufurd Goodwin, is listed in the National Register of Historic Places. Open Garden Days are held in May and October. The May event  is May 13 from 10 am - 2 pm.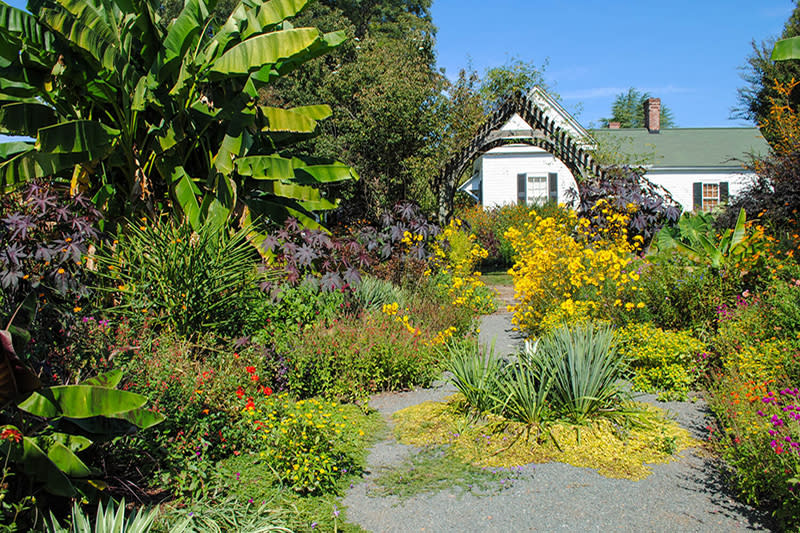 To get some ideas about vegetables for your garden or to learn about developing garden skills, visit the Carolina Community Garden at 212 Wilson Street, Chapel Hill or the Carrboro Community Garden at MLK Jr Park at 1121 Hillsborough Road. You can also volunteer at these community gardens.  

Garden Events in 2023
Tour 13 beautiful gardens with flowers, shrubs, trees and more at the biennial Hillsborough Garden Tour coordinated by the Hillsborough Garden Club on May 6, 2023. 9am – 3 pm, rain or shine. Tickets range from $30-$35.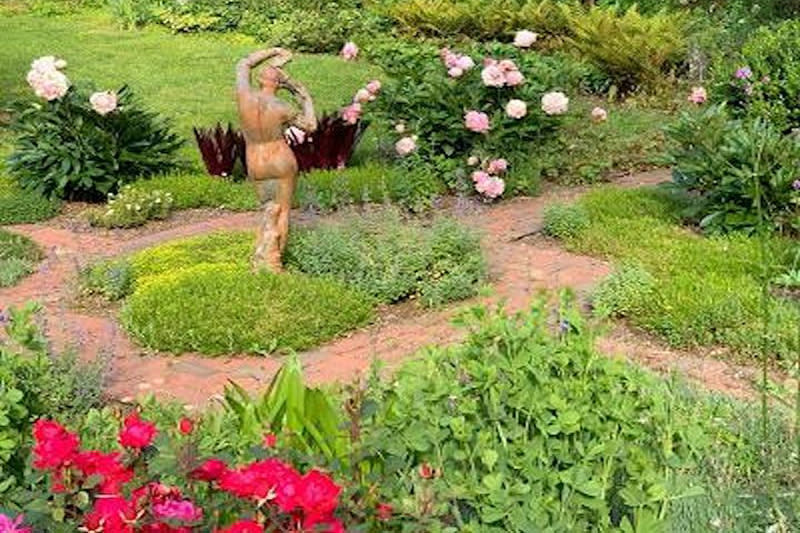 Hosted by Garden Art Gallery, the 28th Annual Art in the Garden Sculpture outdoor exhibition returns in May. Enjoy the work of 10 regionally and nationally recognized artists and sculptors throughout the garden at 1902 Borland Road, Hillsborough, rain or shine. This free event is Saturdays, May 6 & 13, 2023 10 am – 5 pm and Sunday, May 7, Noon – 5 pm.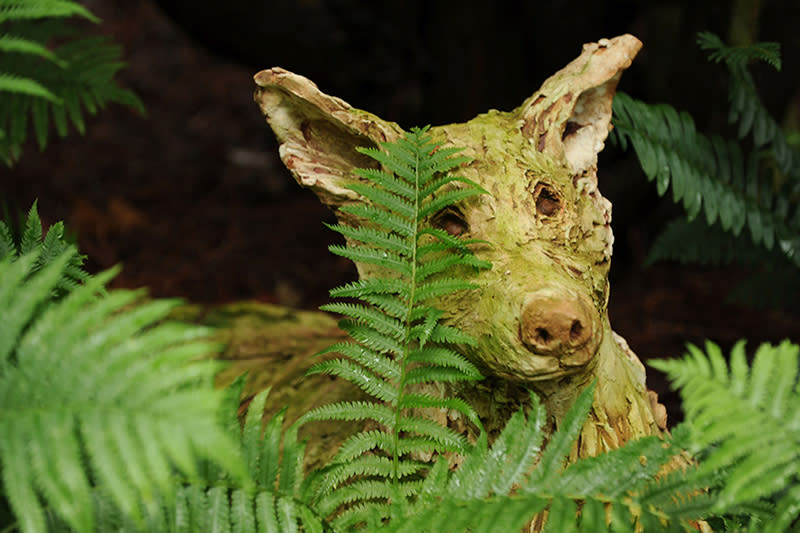 Daily Plant Sales at the North Carolina Botanical Garden features a rotating selection of southeastern native plants grown in the NCBG Nursey. There is a Spring NCBG Plant Sale on May 6 which includes an environmental fair and a Fall sale planned for September 29 and 30, 2023.
35th Annual Sculpture in the Garden exhibit will be September 17 to December 3 in the North Carolina Botanical Garden. Sculpture in the Garden unites the work of roughly 50 local artists with the curated landscapes of the North Carolina Botanical Garden.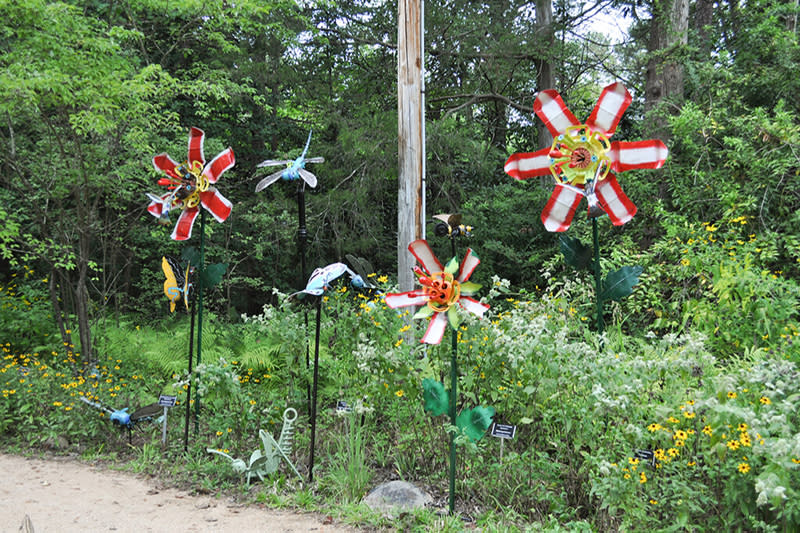 Photo Credits: Gene Stowd Rose Garden on Rose Garden Facebook; North Carolina Botanical Garden; Coker Arboretum by Dan Sears, UNC-Chapel Hill; Montrose Gardens by Jared Barnes, PhD; Hillsborough Garden Tour Website; Art in Garden Sculpture by Donn Young; Sculpture in the Garden by North Carolina Botanical Garden.