Have you ever returned home feeling like you need a vacation to recover from your vacation?   I know I have.  And it seems like an increasingly common feeling, given our busy lives and our desire to do more, see more, experience more. What is the best way to return from a trip feeling rested and rejuvenated? Build wellness into your travel!
You may be coming to Orange County for business, a game, or to visit friends and family.  Whatever your reason, work wellness into your travel.  You will return home feeling refreshed and ready to charge back into your daily life.
Orange County is a perfect place to integrate wellness into your travel.  There is both deep and broad experience and skills throughout the community, over 600 working farms, a strong farm-to-table movement, a great foodie population, and a general focus on wellness.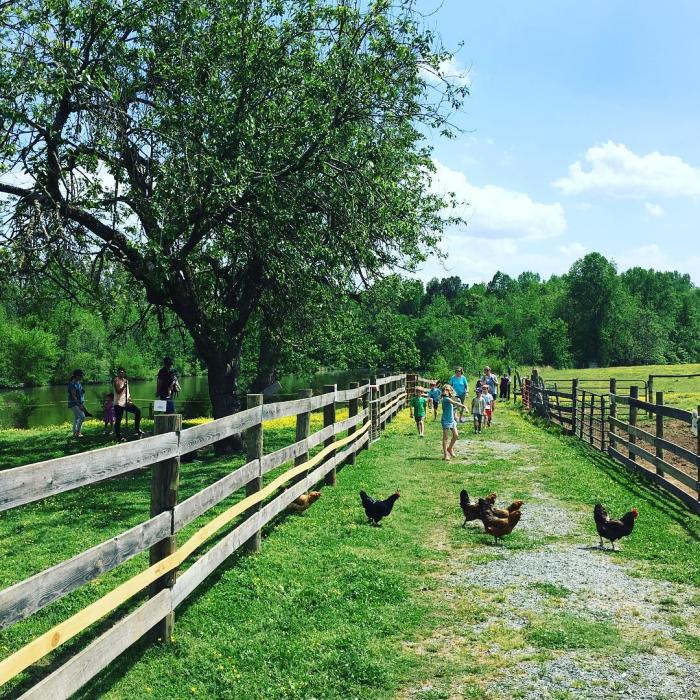 People often think of wellness travel as spa or detox vacation. But the idea has evolved beyond spas to include a wide variety of experiences that are healthy for our bodies, minds, and emotions.  And, wellness travel is evolving to incorporate wellness experiences into any type of travel – be it a business, a personal trip, or a wellness focused trip.  In our increasingly busy lives, it is important to work wellness into all travel.
Wellness activities include experiences that promote better physical, emotional, and spiritual health.  For some people, this will mean slowing down and re-centering.  For others, this will mean being physically active and invigorating the body.  For still others, it will mean returning to nature and health with experiences that promote healthy living.
In their searches, people are increasingly going off the beaten track to explore authentic, local experiences.  The more authentic and local, the better.  If you are one of these people, you have come to the right place.
Relax and De-stress ~  If you are over-stressed and need a relaxing break, take a moment to slow down and re-center your mind and body.  You may want to greet the day with a Sunrise Yoga experience, enhance your day with a Gong Sound Bath or a guided Clay Meditation. And you may end your day calmly with candle light yoga or a calm Sunset Kayak paddle.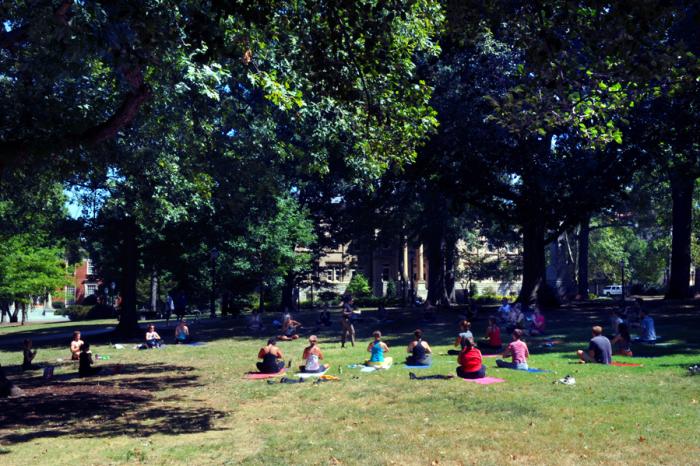 Invigorate ~ On the flipside, you may want to invigorate your body and senses and reach wellness through physical activities like running, hiking, or kayaking. 
Great physically active experiences will rejuvenate you and create great memories of your trip.  And, the added bonus, they can also keep you working toward any physical goals you may have, from weight loss to training for a race. North Carolina's famous natural beauty lends itself to all sorts of exciting outdoor adventures.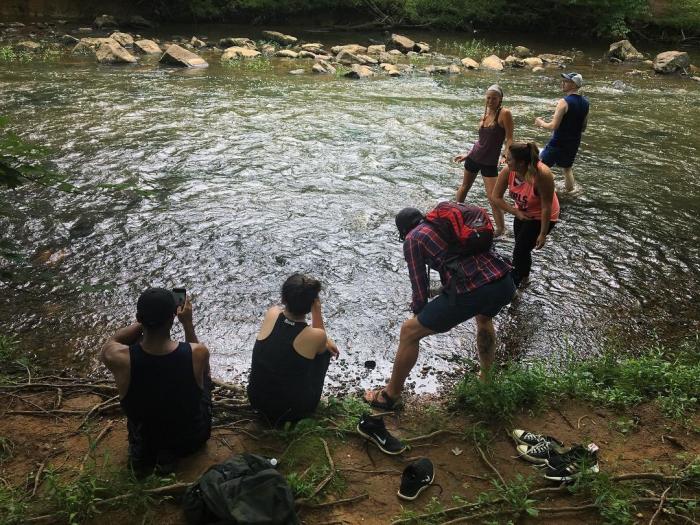 Healthy Return to Nature ~ Those who want to return to nature and healthy living might consider baking bread in a traditional wood fired oven, learning to make goat milk soap, mastering that Instant Pot that is gathering dust in the pantry, or making healthy and eco-friendly cleaning products.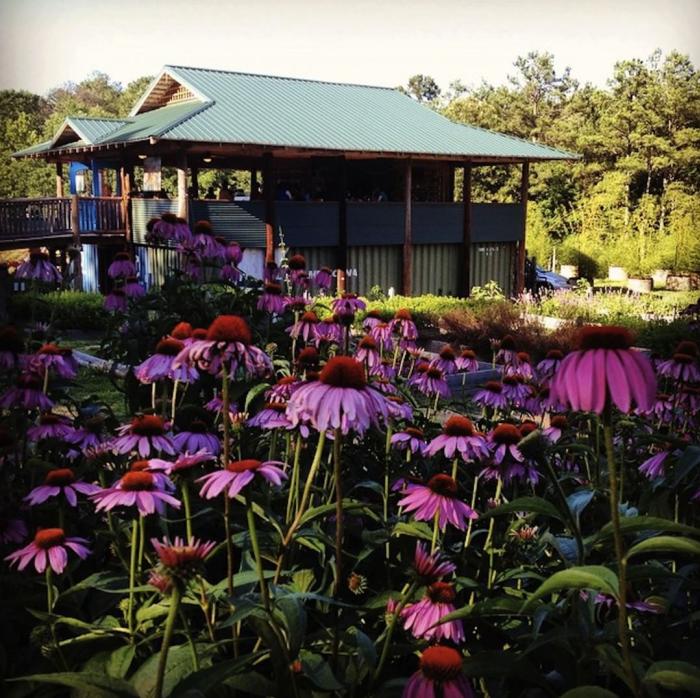 Shop Local ~  Wellness also includes keeping it real, authentic, and local. Buying local gives you a glimpse into local life.  And, you will find great locally sourced products and experiences at Orange County's many small and micro businesses.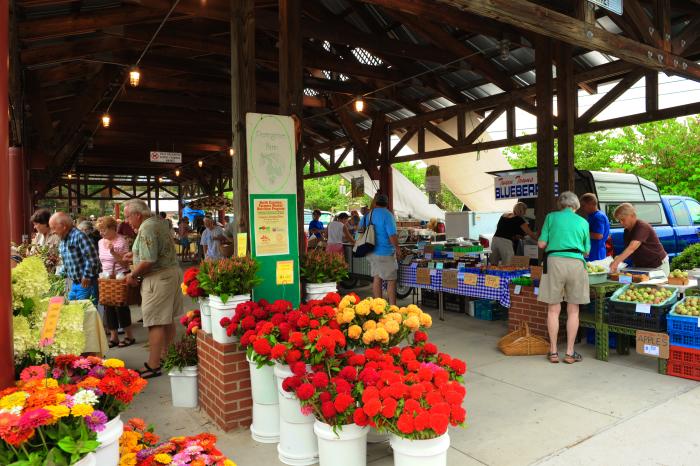 Whatever the reason for your travel, make sure to build in time to take care of yourself.  Book a wellness experience that you can do during free time.  It is well worth the effort. 
(Photo credits: Header Photo - Brumley Forest Nature Reserve - Nichole Scaraglino (@thatgirlnicholesomething); Piedmont Farm Tour - Woodcrest Farms; Yoga on the Quad -CHOCVB; Hiking the Eno River - Laath Martin (@laathmartin); Honeysuckle Tea House - East West Organics; Carrboro Farmers' Market - CHOCVB