It's almost that time of the year again, Valentine's Day! We get it, it can be tough to come up with special, unique ways to celebrate the holiday of romance. If you find yourself in a Valentine's Day rut, look no further than the southern charm of Chapel Hill, Carrboro and Hillsborough in beautiful Orange County, North Carolina. From boutique hotels offering southern hospitality to unique dining that will take the bore out of dinner – you're guaranteed to find a getaway that suits you and your partner's desires. 
Most importantly, Orange County is one of the most welcoming, diverse communities in the state. Here, "y'all means all" and all couples are encouraged to be themselves.
Plan your perfect romantic getaway to Orange County this Valentine's Day with these tips:
Find a hotel that suits your style: Chapel Hill, Carrboro and Hillsborough have a number of hotels to choose from, all with a different point of view. Live in southern luxury at the completely restored historic The Colonial Inn. Located in the heart of downtown Hillsborough within walking distance to the Riverwalk, shops, restaurants, bars and music venues. Take in an historic tour of the Inn or enhance your stay with the Romantic Getaway package.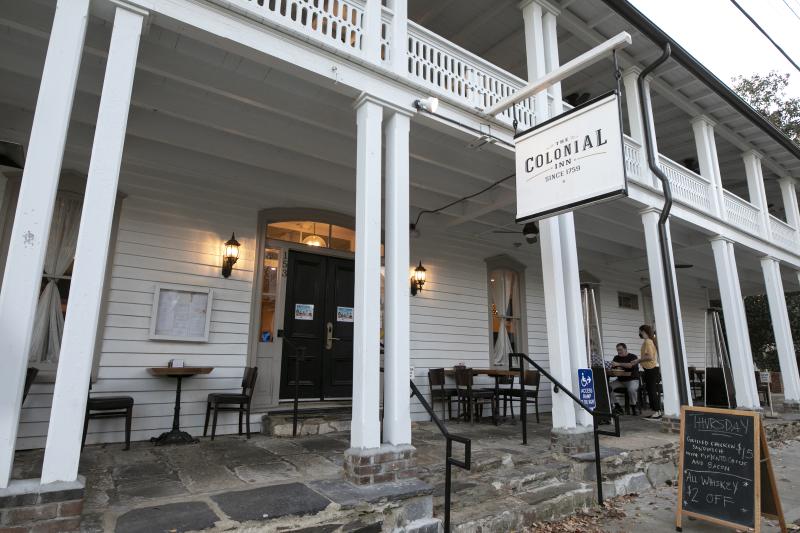 Spend the day exploring a new place:  While at the Colonial Inn be sure to take in the sights of Hillsborough. It may be winter, but fortunately that can at times mean a mild, sunny day – warm enough for exploring.  Explore the scenic trail and grounds that are a part of Ayr Mount. Poet's Walk (now isn't that a befitting name) is a one-mile trail that meanders through the woodlands surrounding the property. It sweeps alongside the banks of the Eno River, creating serene riverside lookouts. While the trees will not be in their full glory, the views will be breathtaking. The grounds are a perfect place for a picnic - you'll find picnic tables nested under hardwoods and pines. It's the making of a perfect romantic day. Free.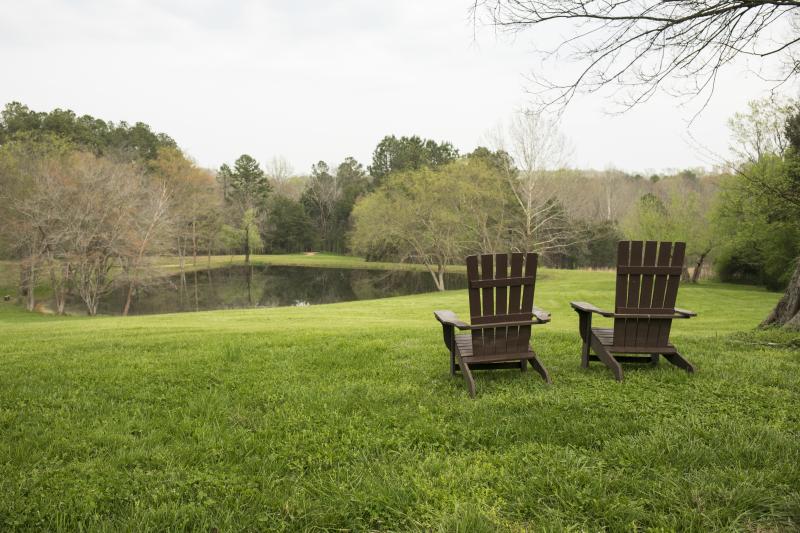 Have a dining experience you'll remember: If you are staying at one of our wonderful hotels in the Chapel Hill/Carrboro area, you'll find an array of options for a special evening of dining out. Here are just a few recommendations...
Escape to Italy, locally of course | Il Palio at The Siena Hotel is offering a 4 course menu including chilled Beau Soleil Oysters and NC wildflower honey mignonette. Osteria Georgi's 4 course menu features Brodetto di Pesce. Yum! (Good to know: The Sheraton Chapel Hill, Residence Inn by Marriott and of course The Siena Hotel are nearby).
Enjoy a French twist on American Classics | La Residence's Valentine's Day menu is loaded with options like Spaghetti Lobster with Tarragon cream sauce and bacon. Mosaic Bistro's special menu is made up of 5 entree selections and 5 appetizers. The Smoked Bacon Lollipops for us please! (Good to know: the AC Marriott Chapel Hill and the Hampton Inn & Suites are within walking distance of these restaurants).
On the side of fancy | Grilled Beef Tenderloin and Spiced Duck Breast are just a sampling of the 5 star menu at Bin-54. Cream Puff Swans are a delightful ending to the decadent menu from Crossroads at The Carolina Inn. (Good to know: The Aloft Chapel Hill is within walking distance and the Courtyard by Marriott is just one mile of Bin-54).
 
Finish the evening with a toast: End the evening with a night cap on Chapel Hill's lively Franklin St. There you'll find some of the best drinks in town, including the local favorite cocktail bar, The Crunkleton. Top shelf and hand crafted, it's the perfect place to close out your night of romance. Just look at all of these selections! Open daily 4 pm - 2 am.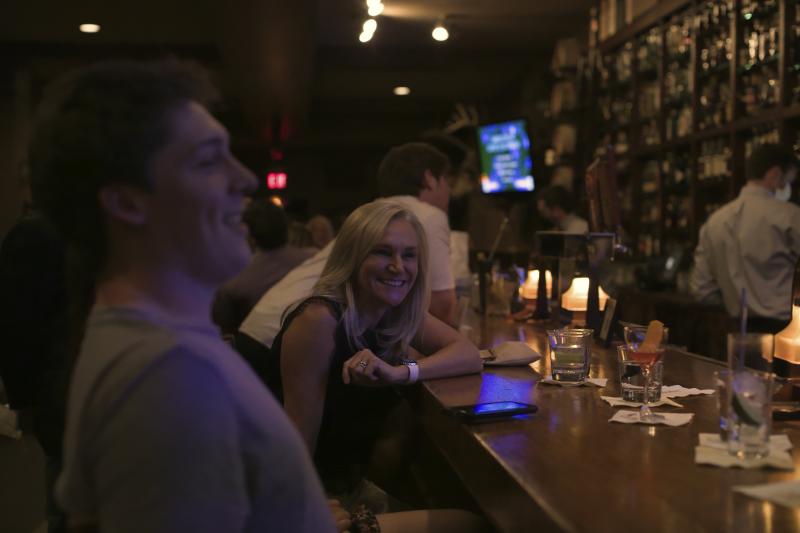 Liven up the romance with these fun and unique things to do:
Surprise your Valentine with a unique experience of being on a farm with a variety of animals that love to be fed and snuggled. The special Valentine events are perfect for both couples and families. Lots of add on options are available to make this Valentines a memorable one. February 6-13. Details Spring Haven Farm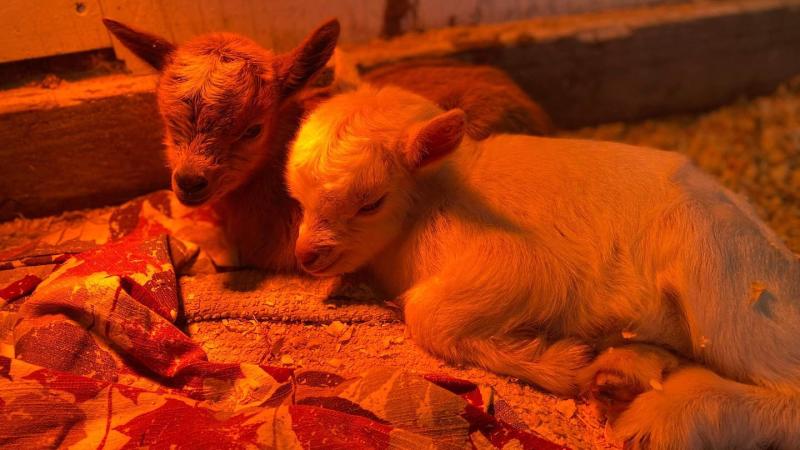 If your idea of romance includes a little bit of spooky –the Haunted Hillsborough Dark Walk tour is for you. This special Valentine-themed ghost tour is offered on Saturday, February 12th and Monday, February 14th. Tickets available on-line 'Book Now' for the "Haints" Misbehaving Ghost Tour 
Instead of just buying flowers for your loved one (although we do have some really nice flower shops) consider a special workshop celebrating love. Create your own dried floral wreath while enjoying live music with Gabriel Pelli. The workshop will include a tour of Blawesome's 4-acre flower farm, baskets of beautiful dried and preserved blooms, lively conversation, a light lunch, and, of course, champagne! February 13th. Click to reserve you spot 
Chapel Hill Wine & Design is showing their love for Valentine's Day with date night events and more. Be prepared to listen to music, laugh, sip and paint.  Don't forget to BYOB wine or beer and snacks. Everything else is provided. 
For the Love of Carrboro is an annual tradition in February. Check out the Carrboro Business Alliance directory to find all sorts of local gift ideas and experiences.
Cheers to another perfect day and romantic weekend getaway!  
---
Book your stay at one of these local hotels: https://www.visitchapelhill.org/hotels/
Notice: Some indoor venues require proof of vaccination. Checking prior to making reservations is highly recommended
(photo credits: Baby goats Spring Haven Farm)