It's almost that time of the year again, Valentine's Day! For most, it's the same story every year – another restaurant reservation, flowers, chocolates, etc. We get it, it can be tough to come up with special, unique ways to celebrate the holiday of romance. If you find yourself in a Valentine's Day rut, look no further than the southern charm of Chapel Hill and Orange County, North Carolina. From boutique hotels offering southern hospitality to unique dining that will take the bore out of dinner – you're guaranteed to find a getaway that suits you and your partner's desires. 
Most importantly, Orange County is one of the most welcoming, diverse communities in the state. Here, "y'all means all" and ALL couples are encouraged to be themselves.
Plan your perfect romantic getaway to Orange County this Valentine's Day with these tips:
Find a hotel that suits your style: Chapel Hill, Carrboro and Hillsborough have a number of hotels to choose from, all with a different point of view. Live in southern luxury at The Carolina Inn, located in Chapel Hill, N.C. Combining tradition with modern amenities, The Carolina Inn has been a fixture in Chapel Hill for over 90 years. The Inn even offers "romance packages" for those who need a little help planning the weekend.  ​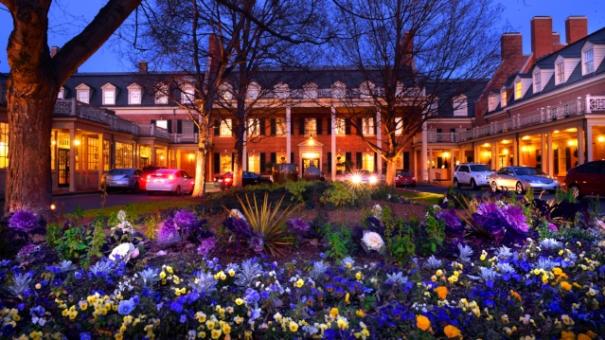 Spend the day exploring a new place: It may be winter, but winter in the south can at times mean a mild, sunny day – warm enough for exploring. Hillsborough, N.C. has some of the best sights in Orange County, perfect for a romantic stroll. Explore the scenic trail and grounds that are a part of Ayr Mount. Poet's Walk (now isn't that a befitting name) is a one-mile trail that meanders through the woodlands surrounding the property. It sweeps alongside the banks of the Eno River, creating serene riverside lookouts. While the trees will not be in their full glory, the views will be breathtaking. The grounds are a perfect place for a picnic - you'll find picnic tables nested under hardwoods and pines. It's the making of a perfect romantic day. Free.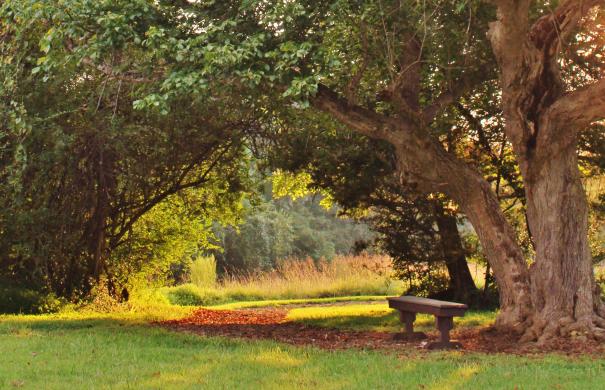 Have a dining experience you'll remember: If you're looking for Valentine's Day cuisine that will push your boundaries and give you a memorable meal, head to the Paris of the Piedmont, also known as Carrboro and just next door to Chapel Hill. Here you will find a number of unique dining experiences for every type of couple. Speaking of destinations in France, Provence of Carrboro is one of the finest French restaurants in the Triangle and features authentic cuisine of the French Mediterranean with an emphasis on local, seasonal dishes. Reservations highly recommended!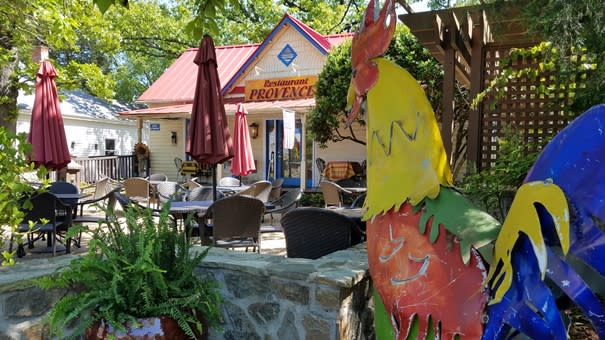 Finish the evening with a toast: End the evening with a night cap on Chapel Hill's lively Franklin St. There you'll find some of the best drinks in town, including the local favorite cocktail bar, The Crunkleton. Top shelf and hand crafted, it's the perfect place to close out your night of romance. Just look at all of these selections!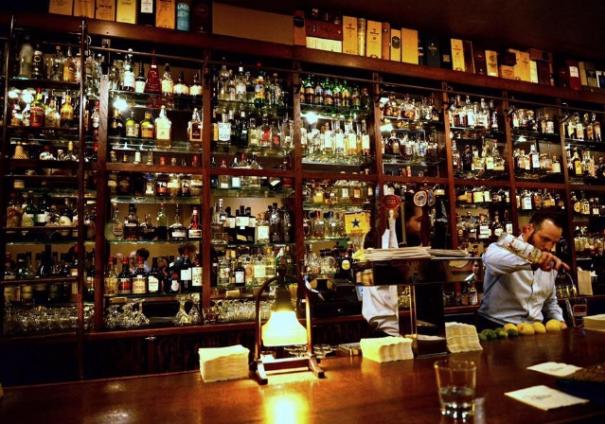 Continue the romantic weekend with breakfast at your hotel of choice, then head over to Spring Haven Farm for Valentine's Day with Baby Goats (reservations are highly recommended here). After an afternoon with your new cuddly friends you may want to relax at the Carolina Inn for some Sweetheart Afternoon Tea, then catch the Valentine's Day edition of Carolina Skies. Morehead Planetarium's most popular show gets a date night twist with ancient legends of love in the night sky (show runs the evenings of both Feb 14th & 15th). Cozy up with your partner with wine by the glass or bottle and Mediterranean small plates at the West End Wine Bar located (you guessed it) on the other end of Franklin Street, the west end. Head back to your favorite hotel.
Cheers to another perfect day and romantic weekend getaway.  
---
Book your stay at one of these local hotels: https://www.visitchapelhill.org/hotels/
(photo credits: Poet's Walk courtesy of Ayr Mount; The Cunkleton Bar)