Paws in Orange County, NC
In Orange County we love our pets. But they are much more than pets, they're members of the family. There are plenty of activities where you can find pets and their owners enjoying each other's company here. Occasionally you can find hikes specific to dog owners such as the Dog Friendly Historic Walking Tour in Hillsborough or the Four-Legged Friend Hike at the Eno River State Park. Once a year you can bring your dog to the Dog Swim hosted by Orange County Animal Services, usually in September.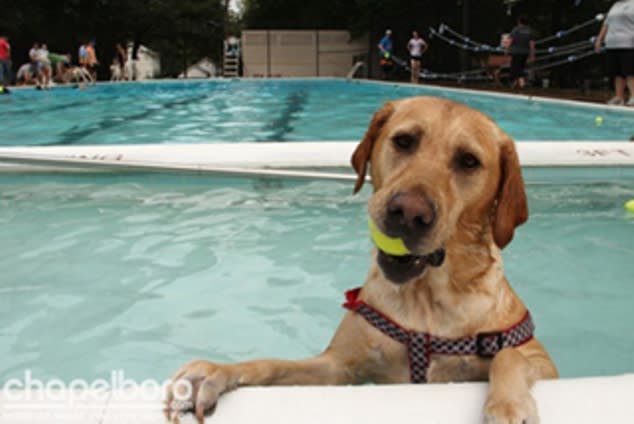 Orange County has plenty of pet-friendly hotels for travelers. So check out our website when planning your trip to find out which properties allow family pets. 
On your visit, get out and enjoy the fresh air at one of Orange County's dog parks. There are enclosed areas for puppy play and trails for exercising with your dog. Chapel Hill has two dog parks, Homestead and Southern Community Park, Carrboro has Anderson Park and Gold Park is in Hillsborough. There are tons of walking trails in the area, just remember to keep your dog on a leash.
But while you are here, you can also let your pet enjoy a little vacation of their own.  Your dog or cat will enjoy all the comfort and care of home in a luxurious, eco-friendly pet resort, Chapel Hill's Green Beagle Lodge.  Nestled in a stretch of peaceful woods just off I-40, the Lodge will provide your companion with plenty of fresh-air, playtime, and love. In addition to overnight boarding, the lodge offers a variety of pet care services, including daycare, grooming, and training. There is even a large water park. So if you don't want to wait until September to take your dog swimming, Green Beagle Lodge is a great alternative.

Need pet supplies? At Phydeaux's  you can bring your pet with you when you shop for them, whatever pet you may have. Other shops include Woofgang Bakery and Petco.
Many of our restaurants have outdoor seating that welcome pets like Weaver Street Market in Carrboro, Mediterranean Deli in Chapel Hill and Wooden Nickel in Hillsborough among others.
Finally, if you pet needs care, Orange County has an abundance of Veterinarians in the area along with a couple mobile vets as well as the close proximity to the NC State Vet School in nearby Raleigh for the very latest technology in pet care.                                                                                                                     
You are liable to see someone's pet patiently waiting for his or her owner to return…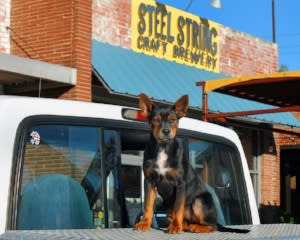 And in Orange County we welcome everyone and every pet! You will never know who may be sitting at the outside table next to you enjoying a meal.