Whether you're looking for a cozy study space, a place to meet a business partner, or a relaxing place to kick back, Orange County's collection of coffee shops is sure to surpass your expectations. If you're itching for a coffee shop environment but aren't the biggest fan of coffee, rest assured – many of these places offer other beverages, food and snacks, too. Additionally, there are several venues that specialize in tea. Here are some of our favorite spots, but there are many more to explore! (Reminder: COVID-19 safety precautions are in place - so please wear a mask and practice physical distancing to keep our communities safe) 
Chapel Hill:
138 E. Franklin St., Chapel Hill
This sit-down restaurant on Franklin Street offers an extensive food menu as well as delicious coffees, teas and alcoholic beverages. Many people frequent Carolina Coffee Shop during the colder months for its rich hot chocolate! Did you know that Carolina Coffee Shop is the longest continuous running restaurant in North Carolina?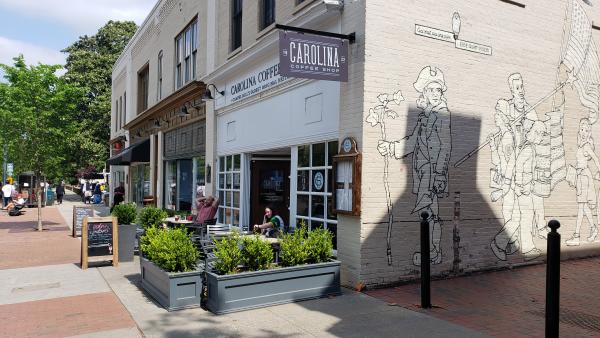 Epilogue Books Chocolate Brews
109 E Franklin St. Chapel Hill
The name says it all! Epilogue is an independently owned and operated bookshop and cafe - a community atmosphere where you can find a book while enjoying craft brews, a glass of wine, or churros and a cup of chocolate. When possible, they partner with other local and sustainable businesses. After perusing their large selection of books, check out the rest of the shop for gift boxes, journals, puzzles and much more. 
Summit Coffee Co
140 W. Franklin St., Chapel Hill
Chapel Hill's newest coffee shop has roots in Davidson, NC and two sibling locations in Asheville and Davidson College campus. They work with producers worldwide and roast their farmer sourced coffee beans in small batches at their certified organic facility, one of the few in the Southeast.
1215 E. Franklin St., Chapel Hill
Independent, locally owned & national award winning Espresso bar, Teahouse and Wine bar, Caffé Driade welcomes you into a natural setting of greenery, sculpted gardens and patios. Relax and enjoy a choice of handcrafted espresso drinks, coffee, whole leaf tea and scrumptious baked goods. And for you coffee/nature lovers, you'll be happy to know that it's conveniently located near the Bolin Creek Trail, a 1.5 mile, 10' wide paved trail through meadow and woods that connects to the Community Center Park and the Battle Branch Trail
750 Martin Luther King Jr. Blvd., Chapel Hill
This venue offers a wide range of traditional coffee shop beverages as well as milkshakes, smoothies and a food menu if you have an appetite! You'll want to check out their specials, including the pizza and sandwich of the month.  
318 W. Franklin St., Chapel Hill
This unique, Asian-style tea house was started by two sisters inspired by childhood memories of craft teas in Taiwan. Stop in for a beautiful cup of Taiwanese tea or authentic Taiwanese street food.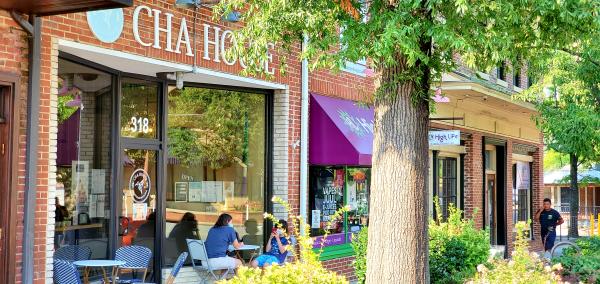 610 Market St., Chapel Hill
Cozy coffee shop in Southern Village serving Empire, Streamline, and Deco Decaf Blend coffees. Good selection of Mochas and Lattes too. Bring a blanket and dine outside on the patio with your favorite cup!
Hillsborough and Carrboro:
112 W. King St., Hillsborough
This establishment recently celebrated its second birthday, and we hope to see it through many more milestones! Cup-A-Joe is a great spot if you're heading to Hillsborough and want to kick back with a warm drink.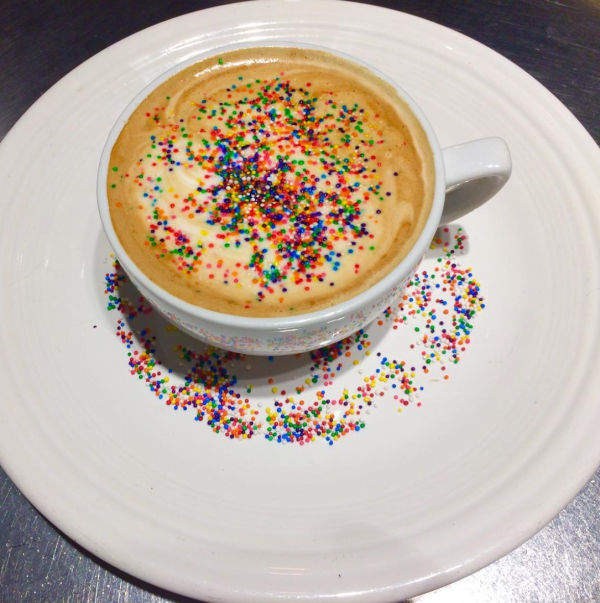 Birthday Latte, Cup a Joe
101 S. Greensboro St., Carrboro
Sister to Caffe Driade, Open Eye Cafe is known as Carrboro's Living Room since 1999. Owner Scott Conary has built Farm Direct Coffee Relationships with farmers and producers all over the world through Carrboro Coffee Roasters, a premier small batch artisan roaster. Take advantage of their outdoor heated and covered patio while savoring some of the worlds finest coffee.
360 E. Main St., Carrboro
Artfully crafted seasonal coffee roasted in small batches in-house. Just look for the "We are Community" mural on the side of their building and you'll find their outside patio welcoming coffee lovers and dog lovers.
200 N. Greensboro St., Carrboro
This café's coffee, teas, smoothies and other beverages are full of fresh, local ingredients. If you want to combine entertainment with your coffee shop experience, come by on a Saturday night at 7:30 p.m. for live music!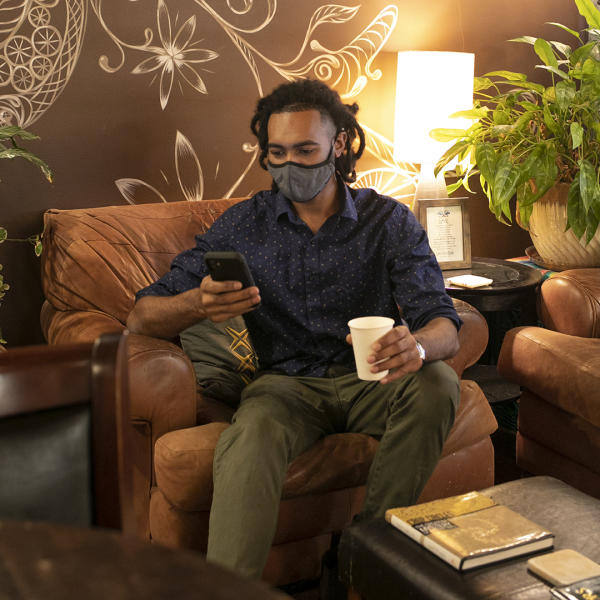 Oasis at Carr Mill Mall
Present Day on Main (previously Johnny's Gone Fishing)
901 W. Main St., Carrboro
This fun coffee shop offers a snug place to read a book and a vibrant atmosphere to enjoy live music with good company guaranteed! The name Present Day on Main came about as a call to action and reflection on what is often missed amid daily life and crisis: the present.
601 W. Main St., Carrboro
Honeysuckle Cafe & Bar is an urban satellite of a tasting room where they feature their Honeysuckle farm-crafted beverages and other local goodies. Enjoy on their outdoor patio or cozy couches.
(Header photo @foodyswithbootys,Instagram)