The Chapel Hill-Carrboro border, one block east of where Franklin Street melds into Main Street, is home to a concentration of creative energy and retro-innovation where the businesses are chic – nerd-chic – in the best possible ways. Consider: a bustling beer garden, a busy thrift store Rumors and a red coffee trailer, historic music venue Local 506, and the art space above it, Attic 506, as well as smaller but thriving art studios in the area. There's Italian Pizzeria III and Al's Burger Shack on the corner — the best pizza and burgers in town, some say. Then around the corner there's Syd's Hair Shop, Baxter Arcade, oh, one of the best bagel joints around, Brandwein's Bagels, on the corner of Graham and Rosemary. And the newest addition Quantum Soul, an eclectic gift shop and metaphysical store.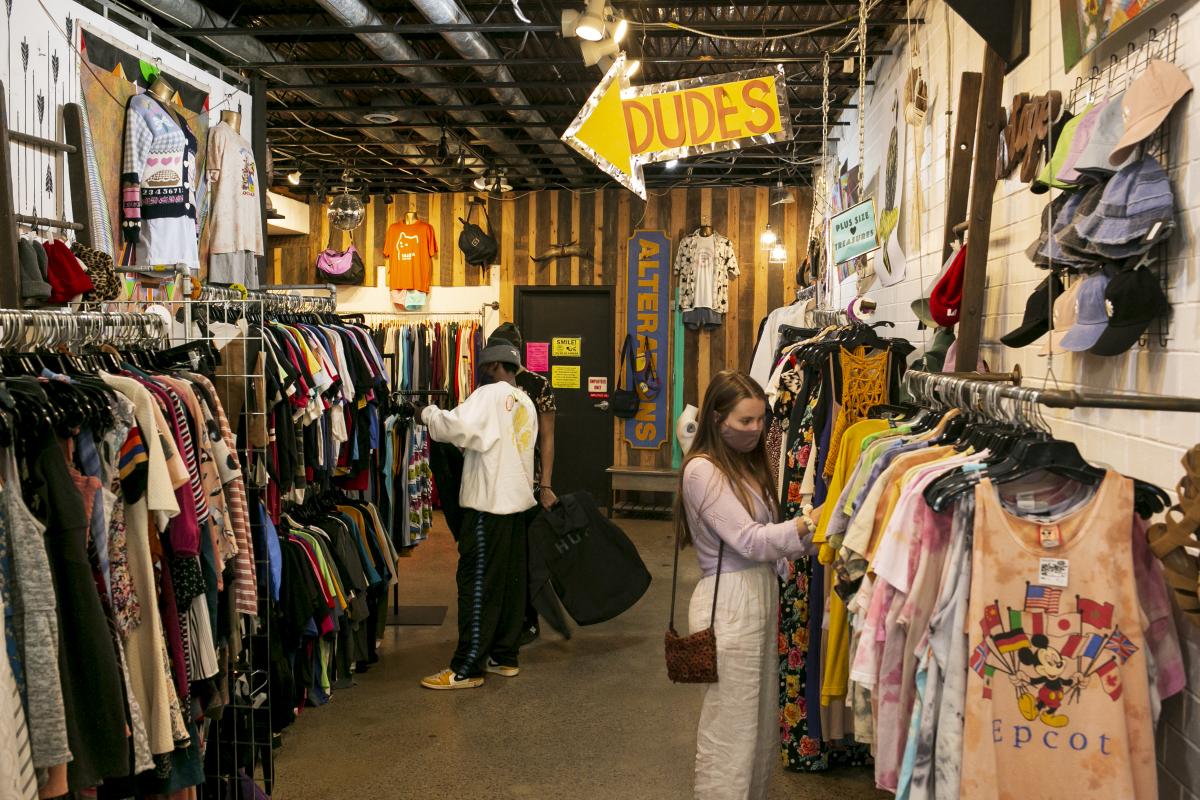 This block is called Midway, and helping to add new energy to the scene is, Wendy Mann, who grew up in Chapel Hill in the seventies and eighties before plunging into the art and nightclub world from LA to New York. She soon met Luva Zacharyj, another Chapel Hill wanderer, and who became the perfect partner for business and art adventures. Zacharyj had also grown up in Chapel Hill in the eighties, and returned after circumnavigating the country, developing a dual career as a bar manager and a vintage seller. In 2019, Local 506 co-owner Rob Walsh asked her to come in to discuss a role there. That role would eventually turn out to be that of co-owner. Local 506 is an all-ages rock club and books up-and-coming touring musicians and local bands.
In the last few years Midway has come of age. More than just the demarcation between two small towns, Midway feels like its own village now, with personality and joie de vivre all its own.
Brandwein's Bagels has brought delicious New York-style bagels to Chapel Hill. But more than that – it's a welcoming spot to meet, hang out, and relax. The bagels are made fresh daily, traditional bagels in a variety of flavors as well as a number of mouthwatering deli sandwiches. Plenty of bagel chips, homemade salads, and Gray Squirrel Coffee is available to round out the menu.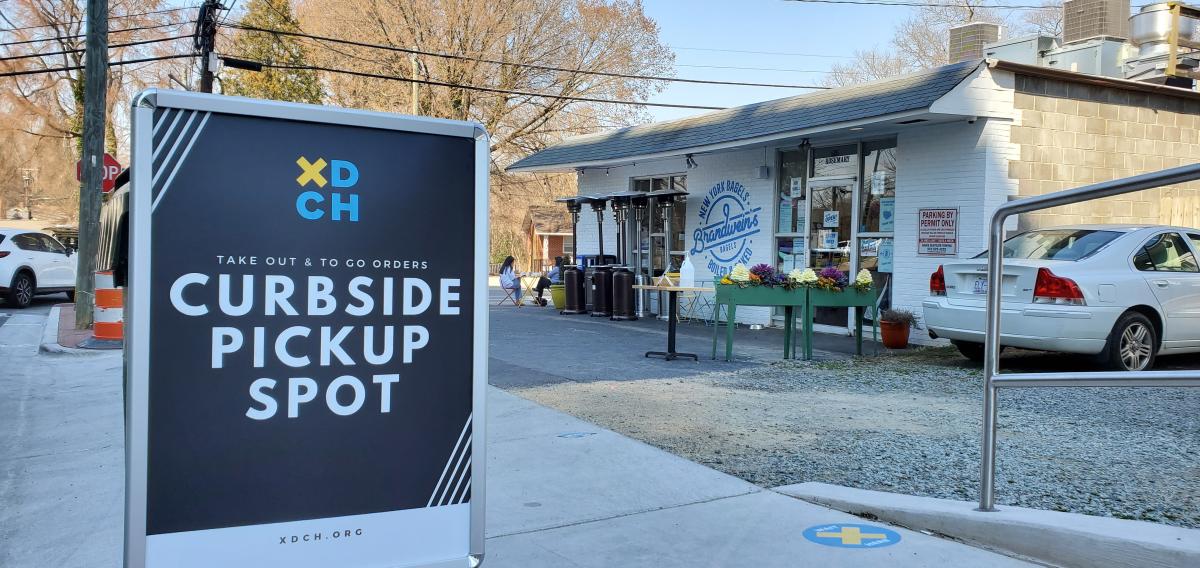 Tin Cup Joe is right down the block. This red trailer serves an exceptional cup of coffee, Monday through Friday 9-5 and Saturday 10-4. Thanks Chris Jordan, who owns the Tin Cup, for blending herbs, flavors and real cream into a cup of java that checks all the boxes.
A few years ago, the Midway area welcomed Franklin Motors Bar Lot to the corner of Franklin and Graham. The brainchild of longtime restaurant and club manager, Mike Benson. The fully licensed ABC bar includes a roof deck, picnic tables, ample parking and stays open year-round. Chefs John and Sarah Smith, originally from Austin Texas, are at the helm of Roquette at Franklin Motors, a food truck on site serving up delicious and bold cuisine of locally sourced meats and vegetables to accompany the selection of local beers, wines, and craft cocktails. 
Midway's local businesses have opened their doors to the streets, melding private and public space and building bonds of togetherness. Coming to Midway, strolling into the one story red-brick buildings that line historic Graham Street, you get a feeling that Midway provides a hipster vibe with a Carolina edge. Check-out these businesses.
Midway Directory:
    Al's Burgers
    Attic 506
    Baxter Arcade
    Beer Study
    Brandwein's Bagels
    Franklin Motors Bar
    World Headquarters Cigars
    Italian Pizzeria III (IP3)
    Local 506
    Peel Gallery
    ReCYCLEry
    Roquette at Franklin Motors
    Rumors Thrift Store
    Slug at Attic 506
    Syd's Hair Shop
    Tin Cup Joe
    Quantum Soul