There's nothing that gets your heart racing like zipping along a bike path under a canopy of trees. Or, the feeling of breathing in fresh Carolina air as you trek along through the elements. In our area, we've got biking and hiking trails galore. There's a lot to appeal to the outdoorsy types, but we've got plenty of less demanding paths for those that are occasionally active. Either way, here's how you can stay fit and take in the great outdoors.
Grab your bicycle and get peddling through some of the most picturesque areas of Chapel Hill and Orange County. Now remember, respect your fellow hikers - if you're riding in an area also frequented by pedestrians, please remember to pass on the left and give an audible warning before doing so.
If you're new to the cycling scene, the Libba Cotten Bikeway named after Elizabeth Cotten as her family referred to her and local musician, is a great place to start. It's a short, asphalt-covered trail that connects Carrboro's business district to the western part of Chapel Hill's campus. It's not as connected to our most scenic areas, but it's a very useful route for commuting or a quick workout. While not reserved for any one demographic, you can learn more about its history in Trails for Geezers.

Photo: Dan Sears, UNC-Chapel Hill
The campus of the University of North Carolina - Chapel Hill presents a breathtaking scene for a bike ride during the fall. Set out on Cameron Avenue and take in the beauty of the Old Well, historic buildings, and majestic trees.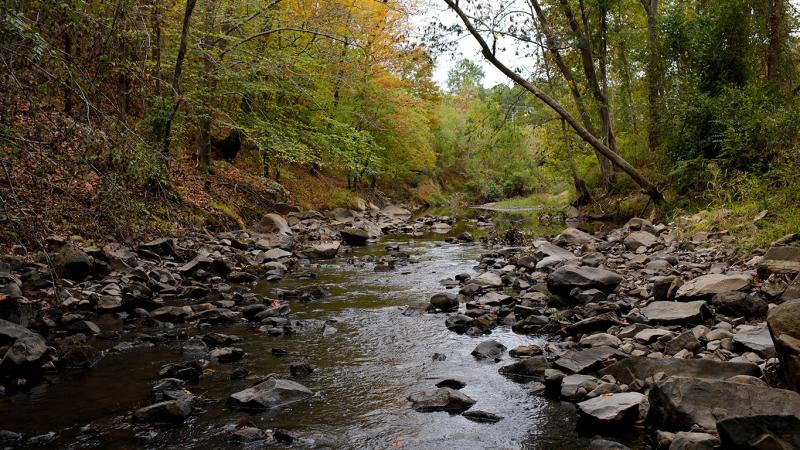 The Morgan Creek Trail is a paved woodland trail with boardwalk sections that connects directly to Merritt's Pasture open space area and as far as Southern Community Park near Southern Village. It's wide enough to accommodate both hikers and bikers. Be sure to take some rest time from your ride to meander around the creek!
If you'd rather travel by foot, grab a friend or two and hit the hiking trails through one of our breathtaking parks or nature preserves.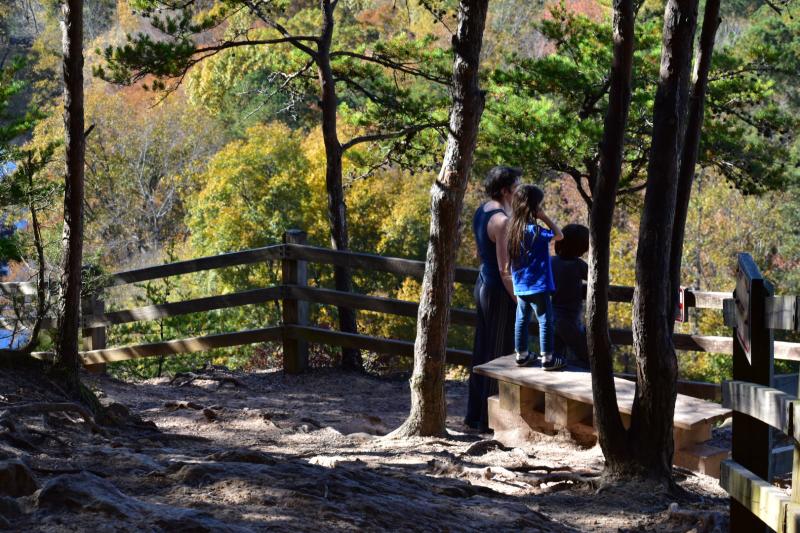 Rise above it all and hike through the Occoneechee Mountain State Natural Area. Explore three miles of trails that twist and turn through thick forests, quiet ponds and elevated bluffs that provide picture-perfect views of Hillsborough. This is a great place to spend an entire day by fishing in the Eno River, packing a picnic or educating yourself through a ranger-led program.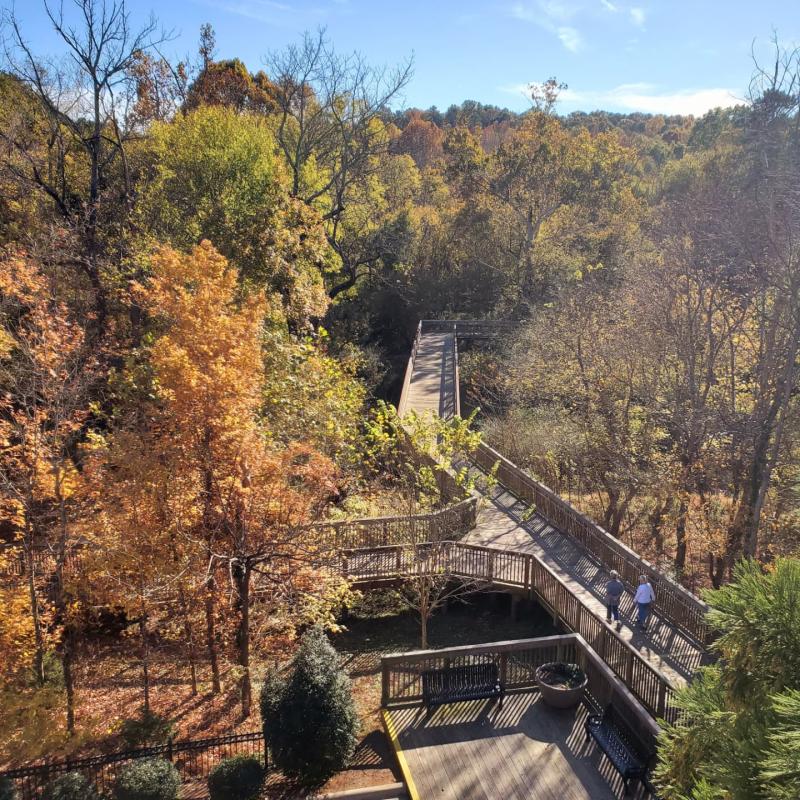 The Riverwalk is one of the most popular spots for walking in the area, and rightfully so. It's Hillsborough's urban greenway that runs along the Eno River for 1.8 miles of great walking and riding. It's also a great place to spend time with friends.
Just minutes from downtown Chapel Hill, Johnston Mill Nature Preserve also contains three miles of great walking and hiking paths. What sets this area apart is that you can see traces of the past through various landmarks—including the Johnston family farm and remnants of two old gristmills.
If you're a UNC student that can't stray far from campus, or you just love being close to the student action, taking a hike through Carolina North Forest is a great option. The well-maintained trails are nestled within 750 acres of woodlands and provide a quick escape from the collegiate atmosphere.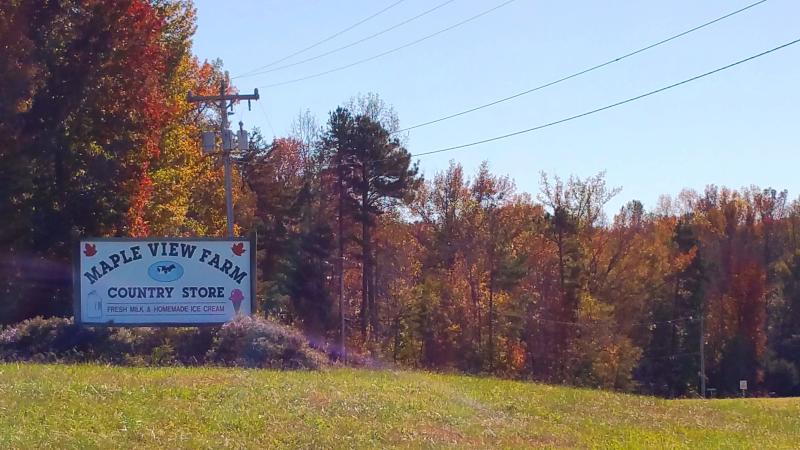 Weekend Warriors will appreciate the new interactive guide to trails and greenways throughout Orange County. Plan your two-day excursion by region, trail length & difficulty, accessibility, available facilities and more. And if you find yourself on the rural open roads and at the intersection of Dairyland and Rocky Ridge, be sure to stop at Maple View Farms Country Store for some fresh from the farm ice cream!
Ready to explore? The path leads to Chapel Hill and Orange County for the best hiking and biking trails in the area. #yearofthetrail