Welcome All Chelsea and Wrexham Fans.
Welcome Stamford & Bridget and Wrex the Dragon too!
Ticket Information
Tickets may be available at Ticketmaster for the July 19 game at Kenan Stadium. 
Chelsea and Wrexham will host an Open Training session at WakeMed Soccer Park in Cary, N.C., on the evening of Tuesday, July 18. Wrexham's training session is tentatively scheduled for 5 p.m. ET, with Chelsea following at approximately 6:30. Tickets to the Tuesday open training include both sessions and start at $15. Purchase Tickets
Parking on UNC Campus and affiliated lots for the July 19th match between Chelsea and Wrexham go On SALE at 2:00 pm EST June 30, 2023. Parking must be purchased online using the link below. No orders will be taken over the phone or via email. All parking passes will be distributed digitally closer to the event, and must be used in a mobile format.  Purchase Parking Here. 
The Town of Chapel Hill applies a special event parking rate at their Pay Stations and ParkMobile app for special events. The event parking fee will be a flat rate with a start time of 2:00 pm. Don't forget to save time and download the Parkmobile App so you can pay on arrival and get going! - click here for lot locations and link to mobile app.
Transportation
Take the Tar Heel Express to and from the game Shuttle Information  (July 18 UPDATE: Tickets SOLD OUT)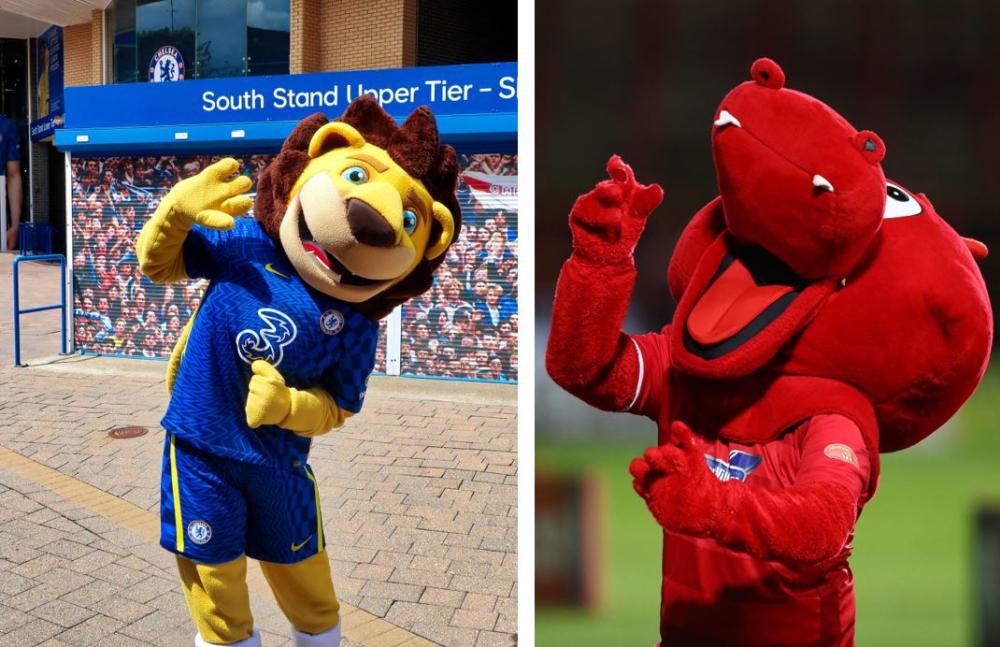 Photo credits:June 3rd 2022. Chelsea Mascot. By Brian Minkoff for Shutterstock. December 2018. Wrexham Mascot. By Kieran McManus for Shutterstock.
We are glad you are here. In a place that's been awarded almost every "Best Places" award ever invented, you're not going to have trouble finding fun things to do. Game Day fun?  Check! Restaurants? Check! Kid-Friendly? Check! Historic Downtowns? Check! No matter your age or interest, Chapel Hill, and the surrounding communities of Carrboro (right next door, West side) and Hillsborough (just about 13 miles to the North) have lots to offer.
Big, Bold Sculptures Around Town 
While in Chapel Hill for the Wrexham AFC vs. Chelsea match, you'll see dozens of supersized sculptures downtown and around the general area. These bold, big pieces of art are part of a Summer 2023 Public Art Festival, called, Uproar. Enjoy.  Learn more about UPROAR
In Chapel Hill, you'll see a lot of mentions of Tar Heels.
The term "tar heel" dates to North Carolina's early colonial history, when the state was a leading producer of supplies for the naval industry. Workers who distilled turpentine from the sticky sap of pine trees and burned pine boughs to produce tar and pitch often went barefoot during hot summer months and undoubtedly collected tar on their heels. To call someone a "rosin heel" or "tar heel" was to imply they that they worked in a lowly trade.

During the Civil War, North Carolina soldiers flipped the meaning of the term, and turned an epithet into an accolade. They called themselves "tar heels" as an expression of state pride. Others adopted the term and North Carolina became widely known as the "Tar Heel State."
School Colors
The adoption of light blue and white as UNC's colors dates to the 19th Century.  Even the local fire trucks are painted light blue.
For a list of Tar Heel Olympians, visit: Go Heels

Mia Hamm (Photo Credit: Author- JohnMaxmena2 Wikimedia https://commons.wikimedia.org/wiki/File:Mia_Hamm_1995_001_stl.jpg, resized
Below are 11 Ways to Enjoy the greater Chapel Hill and Carrboro Communities
EXPERIENCE ICONIC PLACES: Historic Franklin Street is considered the center of social life for the University of North Carolina at Chapel Hill, as well as the town of Chapel Hill, North Carolina, and it is home to numerous coffee shops, restaurants, museums, music stores and bars.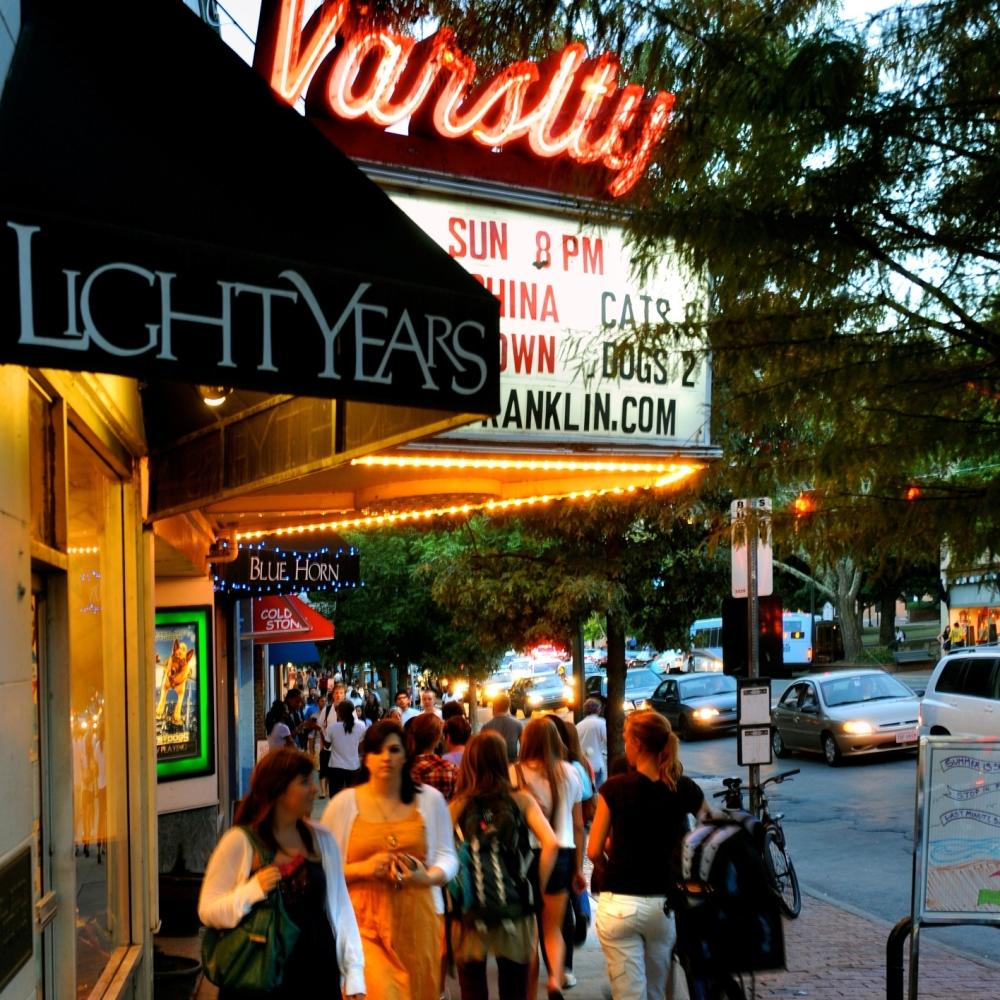 ICONIC FOOD and COFFEE JOINTS: There are many unique to this area, but we'll just mention a few to get you started. Sutton's Drug Store was established in 1923 serving shakes, burgers & more. The Carolina Coffee Shop – longest running restaurant in North Carolina. Carolina Brewery, the oldest brewery in the Triangle.  For a complete list of restaurants click here. Hailed as "America's Foodiest Small Town" by Bon Appetit magazine, Chapel Hill is a hot spot for local farm to table cuisine.  
BARS: Check-out The Dead Mule Club, Crunkleton's, He's Not Here, Carolina Brewery, Linda's Bar and Grill, Orange County Social Club in Carrboro.  And, Still life, Four Corners, Steel String Brewery, Atlas, to name a few.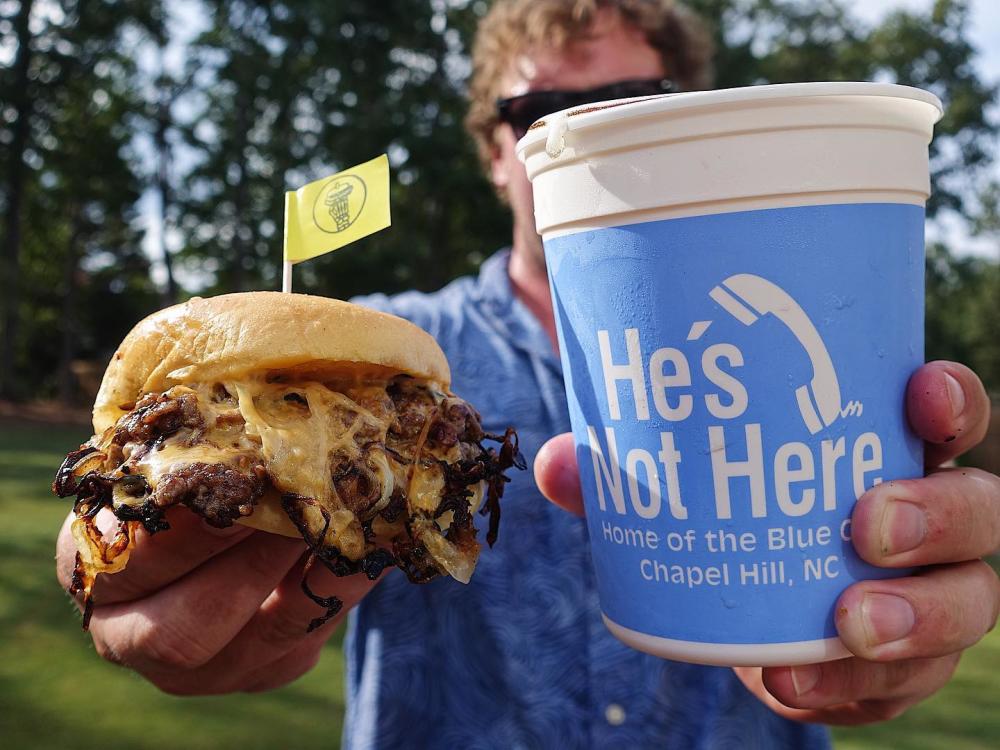 Photo credit: He's Not Here on Facebook
LIVE PERFORMANCES: The sounds of live music can be heard just about any night of the week at many of our local bars and music venues. From our most well-known venue, Cat's Cradle in Carrboro to the oldest bar and music venue in Chapel Hill, The Cave. Check out Franklin Street and Weaver Street for live buskers and street music.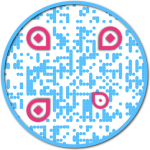 UNIVERSITY OF NORTH CAROLINA: Walk to the campus of the oldest public university in the country and look for historic landmarks like the Davie Poplar and the Old Well (Self-guided tours available). 
CAROLINA BASKETBALL MUSEUM: To get a feel and understanding of the tradition and passion that is Carolina basketball, visit the awesome and free Carolina Basketball Museum. It has interactive displays on all the past and present stars, including Michael Jordan, the championship trophies, and a 6-minute introductory movie simulating a game in the Dean Dome. During his career in the NBA, Jordan wore his Carolina shorts underneath his Bull's shorts for good luck.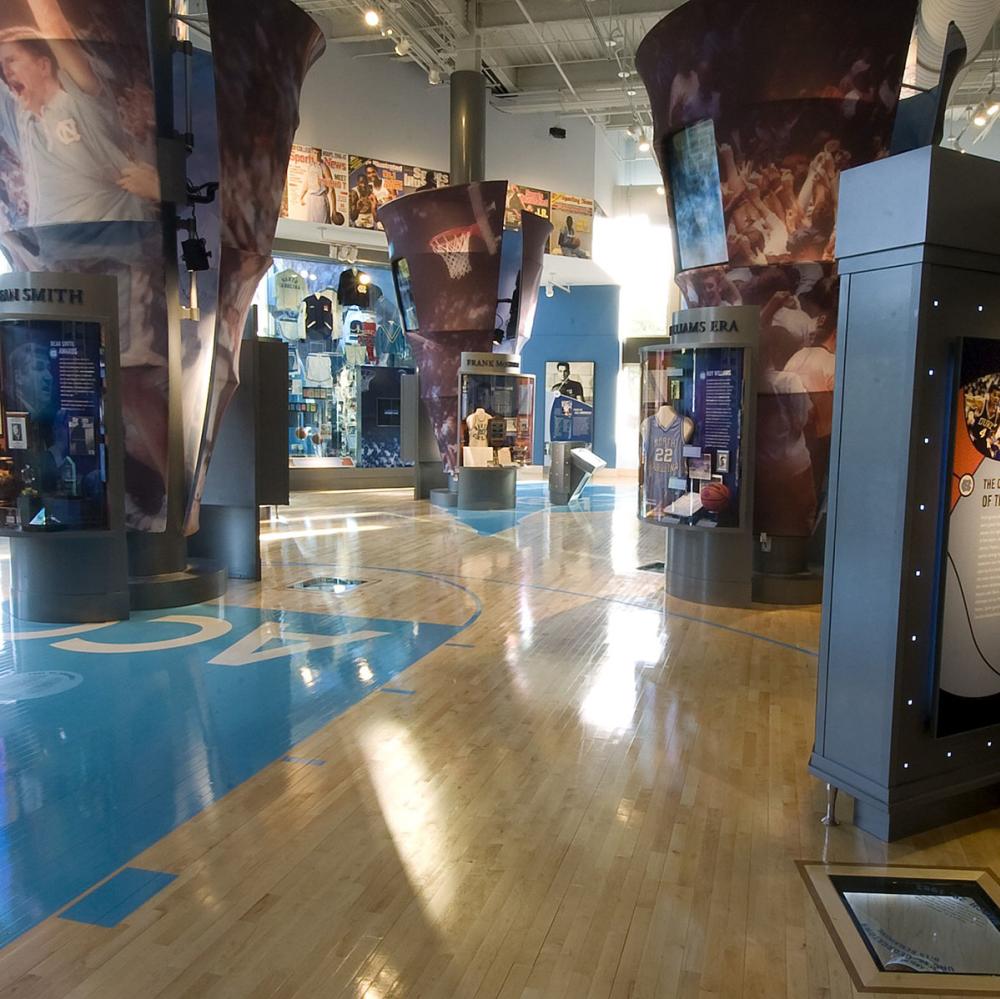 Photo Credit Jeffrey Camarati, UNC Athletics
ACKLAND ART MUSEUM: The Ackland Art Museum at The University of North Carolina at Chapel Hill offers a wide stylistic range of art, from contemporary American photography to European master paintings, and from video installations to Early Modern portraits.  
HISTORIC CARRBORO WALKING AND SHOPPING: It happens in the blink of an eye: You're driving down Franklin Street, when suddenly the road curves around a bend, there's a bright blue Carolina Carwash on the left and, BOOM, you are in a different place entirely. Carrboro unfurls itself quickly, colorfully — a slice of small town just when you need it. This funky, free-spirited town in Orange County has long been shaped by the university down the street, but these days, it stands on its own. Shopping, Mill Houses, Coffee Shops, Brew Pubs. Enjoy.
MURALS MAPS SELF GUIDED TOUR: Chapel Hill and Carrboro are very proud of their building murals. They define us as a community. There are over 30 murals in all, mostly in the downtown areas. Find a few of them here.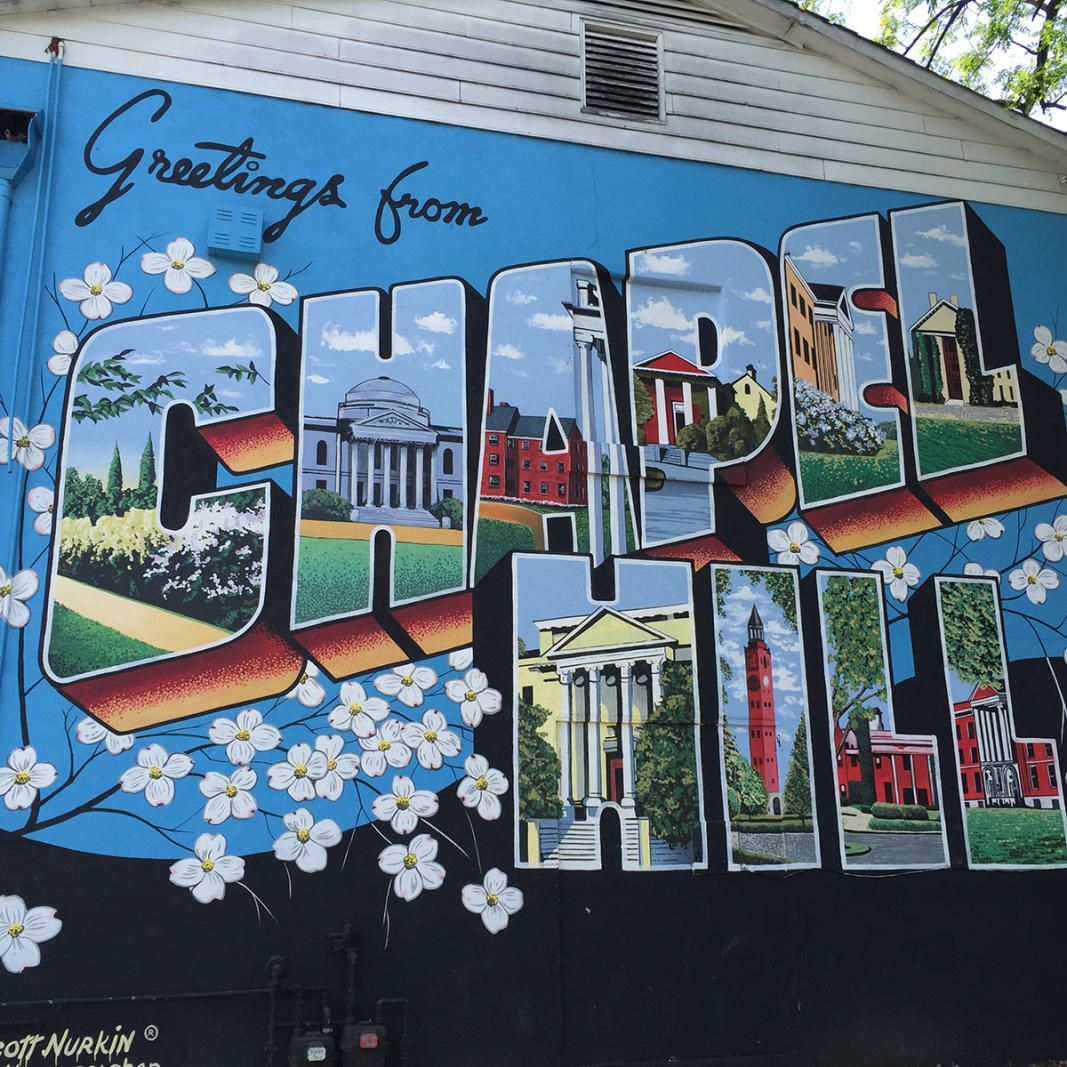 SHOP UNIQUE: When visiting a new town, it's always fun to seek out unique shops. Carr Mill Mall in Carrboro is home to more than 10 local and family-owned shops. And around Chapel Hill be sure to stop in Julians, Sally Mack, Marshalls Men Goods, Shrunken Head, and Johnny's Tee-Shirts.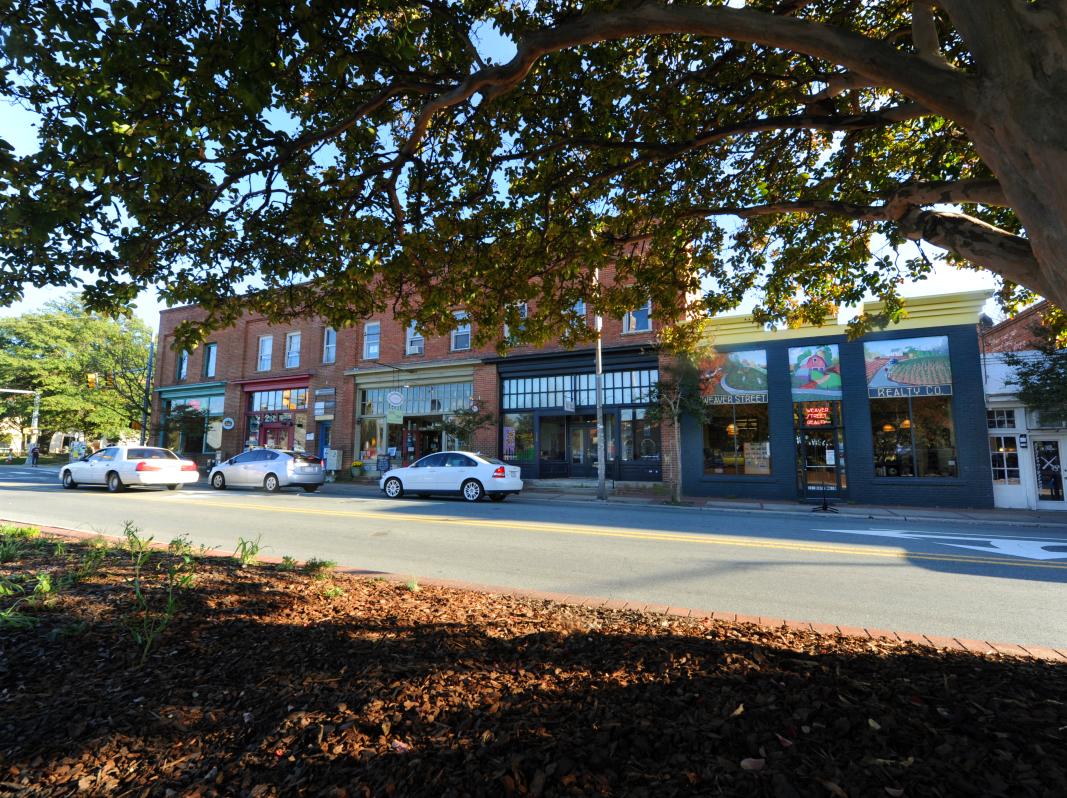 East Main Street, Carrboro
OUTDOOR SPACES: Just off campus is the North Carolina Botanical Garden, 1100 acres of garden and conservation areas plus a nearby trail system. Hillsborough has RiverWalk that edges the Eno River and is part of the Mountains to the Sea Trail. Both Carrboro and Chapel Hill have an extensive park system, trails and greenways for walking and biking.
USEFUL INFORMATION:
Free Bus System/U (University) Route 
Parking https://parkonthehill.com/
ABOUT THE TEAMS
Chelsea
Chelsea Football Club is an English professional football club based in Fulham, West London.
Founded in 1905, they play their home games at Stamford Bridge.
The club competes in the Premier League, the top division of English football.
They won their first major honor, the League championship, in 1955.
The club won the FA Cup for the first time in 1970, their first European honor, the Cup Winners' Cup, in 1971, and became the third English club to win the Club World Cup in 2022.
Chelsea are also the only London club to have won the Champions League and the Club World Cup.
Chelsea colors are blue, red, gold, light blue, and gray.
Wrexham
Wrexham is a city in north-eastern Wales, sitting approximately half an hour from Chester which is situated just over the English border and about an hour drive north to Liverpool.
The club, Wrexham AFC, is affectionately known as the "Red Dragons" and plays in the National League, which is the 5th tier of the English football setup.
They are one of the oldest football clubs in the world, formed back in 1864.
The club's main colors are red and white.
Wrexham play at the Racecourse Ground in north-western Wrexham, which dates back to construction in 1807 and has a current capacity of just over 10,000 fans.
The stadium is considered the world's oldest football stadium to still host international matches