As the smaller, more eclectic cousin to Chapel Hill, Carrboro is a hidden gem in itself. Its progressive culture makes "The Paris of the Piedmont" a delightful discovery for travelers who flock to Chapel Hill and other parts of Orange County. But even for those that are well-acquainted with this charming town, there are a few lesser-known spots by most tourists. If you've been pining to experience something off the beaten path or live among the locals, check out a few of these hidden gems in Carrboro.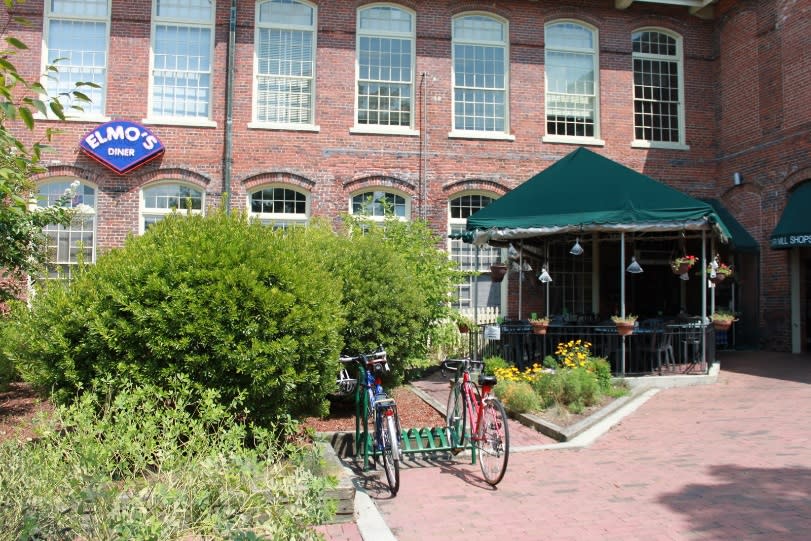 Elmo's Diner: Tucked away in Carr Mill Mall, it may be easy to miss Elmo's Diner among all of the other popular shops and eateries. But when you've been awarded the Best Breakfast in Orange and Chatham County, there's a reason that people have a way of finding you. Settle in to one of their inviting booths and peruse some of their classic diner options like biscuits and gravy or mom's meatloaf. But it wouldn't be Carrboro if you couldn't try twists on classic dishes, like orange blueberry French toast. It's tart and sweet, all together with deliciously warm Italian bread. Although you may notice that the staff already know all the other patrons' names, there's no reason you can't become a part of the family. 
Milltown: The name of this spot alludes to the town's history, which is preserved through nearby buildings still standing as historic relics. The décor you'll find inside also exudes a vintage vibe. You'll see it through the wall art all the way to the mahogany bar that was shipped in from the Midwest and rumored to have once been graced by Al Capone. Now that's a secret to attract any history buff. It's these unique features that make Milltown a major find for visitors and locals. If you're a beer lover, you'll absolutely love their emphasis on Belgium's rich brewing history and their selection of specialty draughts. Sip on one of these brews while chowing down on traditional bar food with a European flair.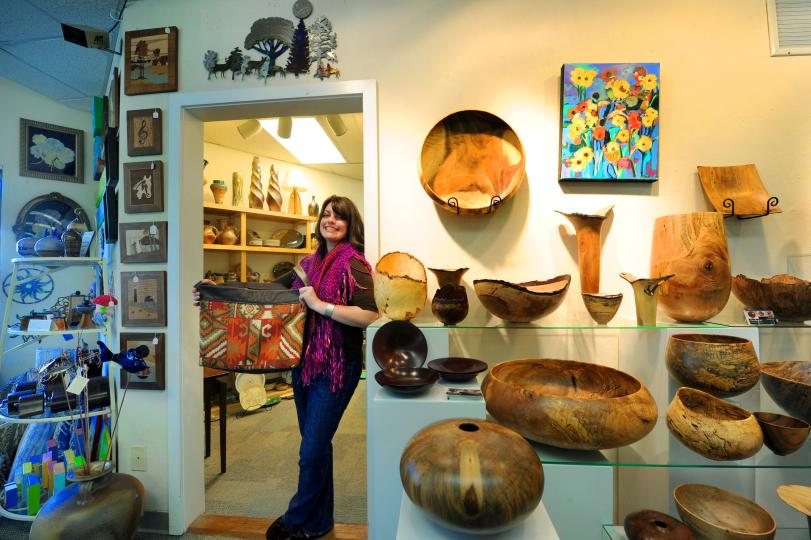 North Carolina Crafts Gallery: After you've done all that eating, walk it off while perusing the decked out displays of the North Carolina Crafts Gallery. It's your go-to place for hand-made items from local artists around North Carolina. It's just a little up the road from popular destinations like Acme Food and Beverage or Steel String Brewery, but it's perfectly accessible at the corner of Weaver and West Main. Whether you're looking to spend an afternoon browsing the current exhibits, or seeking out a one-of-a-kind gift, you'll be able to find it here. This gallery has one of the largest selections of ceramics, woodwork, jewelry, metalwork, baskets and folk art in the area. You can partake in our county's active arts community with an exclusive find from a unique destination.

Are there any other hidden gems you've uncovered in Carrboro? Let us know in the comments below.
Learn more about Carrboro and stay up to date on things to do around town.