If you're like the bulk of Americans, chances are you have a health-related New Year's resolution: exercise more, eat better. In that same vein, if you're like most - the odds are against you. According to U.S. News, 80 percent of New Year's resolutions fail by February. This isn't a surprise, life gets in the way and time slips away. If you're looking for easy, "no excuse" ways to get fit this year, visit Orange County. Across Hillsborough, Carrboro and Chapel Hill, there are a number of ways to get in shape while enjoying the captivating scenery Orange County has to offer.
For fun, easy ways to keep your fitness goals on track, try these five activities:
Run the Tar Heel 10K – The Tar Heel 10 Miler in April is one of the best ways to explore downtown Chapel Hill and its surrounding historic neighborhoods. Even if you aren't a regular runner, it's still a great way to get out and enjoy the surroundings. UNC Alumni or not, it's also a great way to see UNC's one-of-a-kind campus!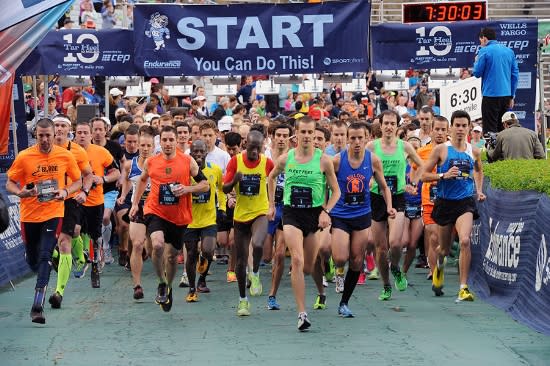 Take a dip at the Chapel Hill Aquatic Center – If you love to swim, the beginning of the year can be a downer and downright chilly. Chapel Hill's Aquatic Center could be the fix you're looking for. Offering educational, recreational and a number of aquatic-related programming for all ages – it's the perfect antidote to the winter blues!
Explore the Eno River Trail – Looking for something more nature-oriented? Head out to Hillsborough and explore the scenic trail at Eno River State Park. Arguably one of the best trails in the state, it's a perfect walk for the family or grab a buddy and go for a run in the forest!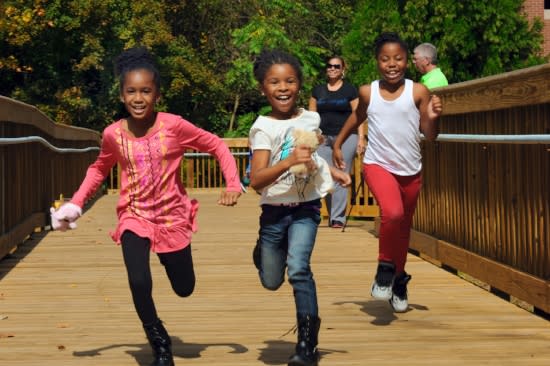 Bike the Bolin Creek Trail – Hands down, Orange County is one of the most bike-friendly communities in the country. Hop on one of Chapel Hill's many bike lanes and head to the Bolin Creek Trail to bike the paved paths through the forest. Depending on where you start, there are a number of ways to treat yourself at the end: the path starts near University Place Mall and ends near Chapel Hill's The Root Cellar Café. Pick-up lunch and continue on your way!
Yoga in Carrboro – Looking for a place to find your inner yogi? The Carrboro Yoga Company may be just the thing for you. Located upstairs in the original textile mill building of Carr Mill Mall, you'll easily find a number of classes or workshops that will suit your needs. After you've stretched out, head down to Carrboro's Weaver Street Market Co-Op to refuel – it's just a few yards away.