Food, Farms & Beer
September is packed with several food and drink events in Orange County as we kick off the Fall season.
The Hillsborough/Orange County Chamber of Commence announces a new "Farm Fare – A Culinary Expedition" on Sept 13 from 4:30-7:30 pm at the Eno Farmers Market Pavilion, 144 E. Margaret Lane, Hillsborough.  Several area farmers, food artisans and chefs are working together to create food tasting samples for ticket holders. Tickets are $50 and can only be purchased in advance, online  until Sept 12 or in person at the Chamber, Hillsborough Visitors Center or Board of Education.  Live music will be provided by Whit Price, John Stevens and Joe Woodson. This is a fundraiser for Orange County Schools Virtual Enterprise program, a club for high school students interested in entrepreneurship.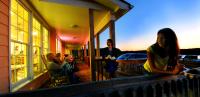 Annual Family Fun/Customer Appreciation Day at Maple View Country Store is Sunday, Sept 13.  Enjoy music, games, fun, face painting, food trucks and of course ice cream! Hear The Mason Lovette Band and Back Porch Orchestra. Sunday hours are Noon to 9 pm

Tickets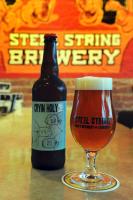 are going fast for the 4th Annual Harvest Dinner at the Carrboro Farmers' Market on Sept 17 from 6:15 pm - 9 pm.  It is a night that brings together chefs, market farmers and artisans, and our community for an incredibly delicious locally sourced meal in the Town Commons. The event will feature hearty potluck-style dishes from twenty of the area's finest chefs. Tickets are $65 if purchased by Sept 10.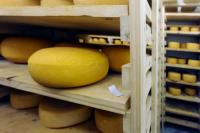 Another new event is the first annual Curds & Crafts Festival on Sept 19 from 1 pm to 5 pm on the lawn at Carrboro's Weaver Street Market. This event celebrates local, artisan cheese producers and craft breweries with the natural and delicious pairing of cheeses and beers. Tickets are on sale and are limited. Tickets are $25 and include a souvenir tasting glass, unlimited samples of beer and cheese, live music, and tasty treats from local artisans including charcuterie, handmade bread, and small-batch jellies and pickles. There are also $18 "Cheese Only" tickets that include everything except alcohol.