New Event Venues Ready to Host your Next Meeting
Ranging from a rural setting to a downtown vibe to a Turkish cultural setting, these new event spaces in Orange County, NC are ready to host your next business meeting or social event.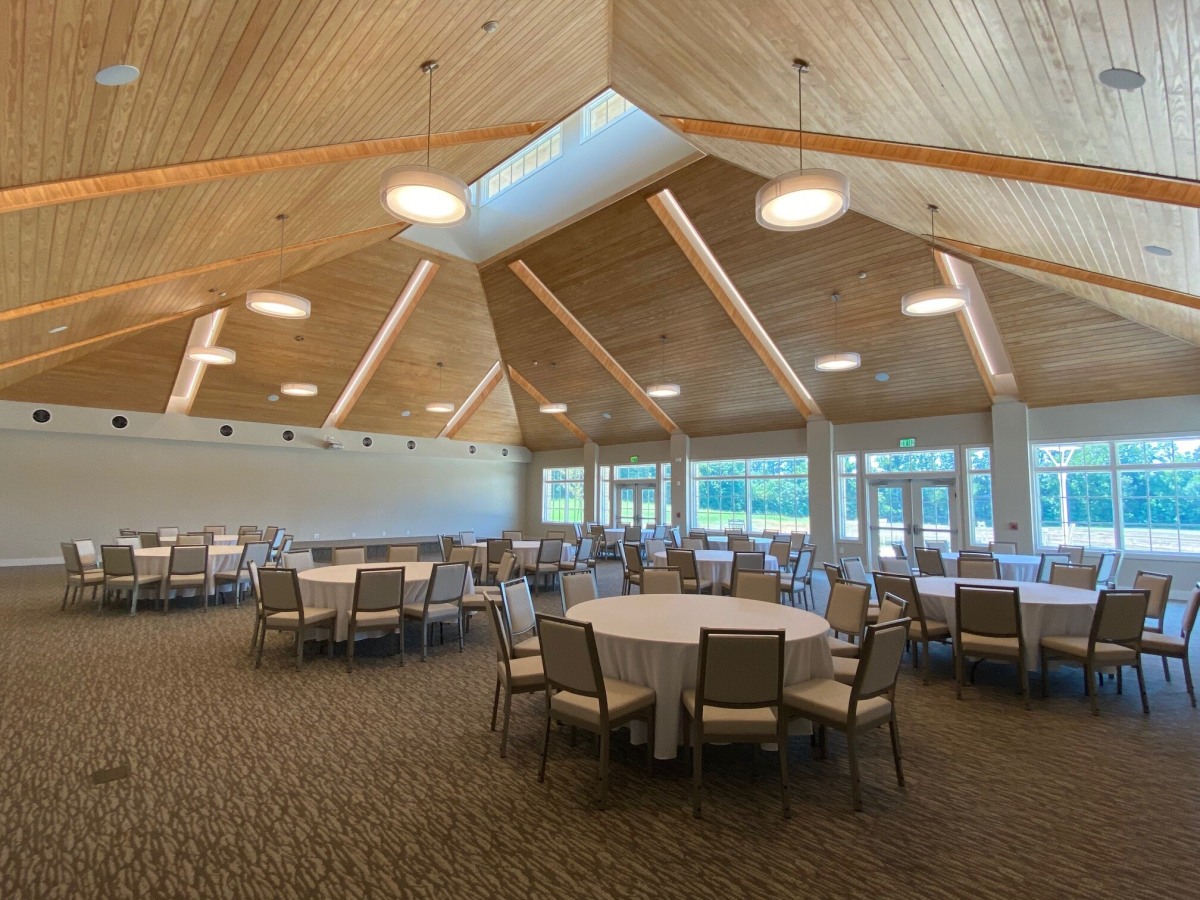 This brand new event space is set on 126 acres of repurposed farmland and was built by the American Legion. It is located just 15 minutes from downtown Chapel Hill. This chic modern venue boasts 16,000 square feet of indoor space with four different spaces, an outdoor courtyard and gazebo overlooking a 2 ½ acre pond and mature forests. It's a beautiful landscape for weddings, social gatherings or corporate events.
Entering Post 6 takes you into the Club Room which has terrazzo floors, a 35 foot wooden beam ceiling and access to the outdoor courtyard. There are several lovely designer seating areas and a double-sided stone fireplace. A beautiful built-in bar with plenty of seating around adds to the ambience. This is a great space for cocktail receptions and can accommodate up to 180 people. 
The main Ballroom has 3,178 square feet of flexible space and features a handcrafted 35 foot cupola ceiling with no pillars. This space has comfortable seating for 175 guests. It also offers a high quality sound system with wireless microphone including A/V Tech support on site.
Post 6 also offers a state of the art, naturally lit Boardroom with a large conference table, comfortable executive chairs for up to 14 guests, high-speed internet, and state of the art audio visual equipment. And the Auxiliary Room which is 660 square feet and suited for groups of up to 22 guests.
The venue also has a commercial kitchen with great prep stations, ample parking and is fully ADA accessible.
The expansive outdoor courtyard and grounds overlooks a beautiful tree line and rolling terrain. Under the outdoor lights, find the perfect place for a wedding ceremony, cocktail reception and even yard games!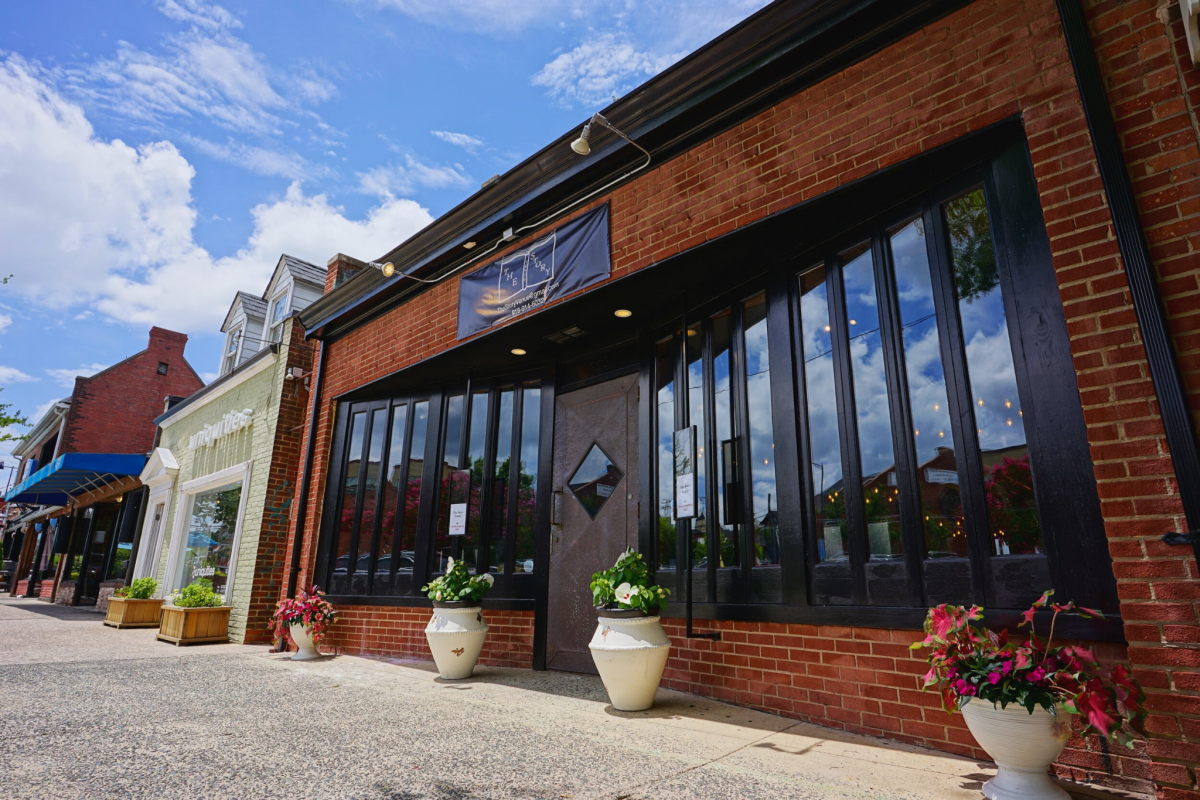 Long-time local favorite and owner of Mediterranean Deli Jamil Kadoura has opened up an event venue in a historic site in downtown Chapel Hill. Jamil named the space "The Story Venue" to honor the story of the nine Black high school students who, in 1960, staged a sit-in for equal rights at what was then the Colonial Drug Store, a former occupant of the building. Now the Story has a new chapter in this historic building.
This newly renovated, three-story event venue is rustic, elegant and simple. It features exposed brick walls, hardwood floors, and professional lighting throughout.
The venue features four spaces: the Ballroom, the Rooftop, the Game Room and the Bridal Room. Guests enter directly into the Ballroom which has 12 foot ceilings. A steel staircase leads from The Ballroom to The Rooftop.  This open-air space features a hardwood deck with an overhead trellis for shade. In 2022 the rooftop will undergo renovations.  There is also a Game Room and the Bridal Room.
The Story offers 4,700 square feet of space and can host events up to 350. It is a great space for weddings, social events and corporate meetings. And the best feature is this event venue is located in the heart of downtown in Chapel Hill on Franklin Street.
The Sancar Turkish Cultural & Community Center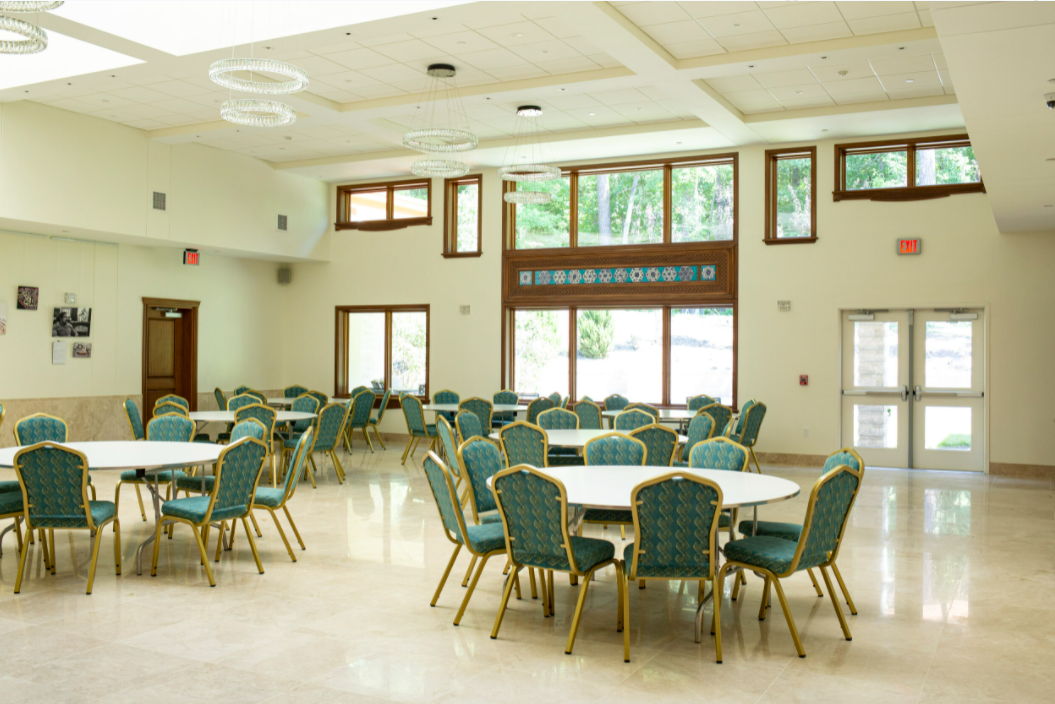 The Sancar Turkish Cultural & Community Center opened in 2020 and is available to host a variety of event types. From educational meetings and social gatherings to weddings and special events. The facility is named and partially funded by Aziz Sancar and his wife Gwen. Aziz, a native of Turkey, has worked at the University of North Carolina at Chapel Hill since 1982. He won the Nobel Prize in chemistry in 2015. His wife, Gwen, is also an emeritus professor at UNC in the Department of Biochemistry and Biophysics.
The facility has four distinct spaces that can host events from 10-120 people. The Great Hall is 2,020 square feet with vaulted ceilings, marble floors and an elevated 6 x 20 foot stage. This space can accommodate up to 90 guests seated or 120 theater style. It also has state of the art audiovisual equipment and a high tech audio system.
There are two classrooms. The larger classroom is 662 square feet and has a capacity of up to 34 people. It has modular units for seating to allow for flexibility, a white board and two 43" televisions. This room can also be divided into 2 areas. The smaller classroom is 205 square feet and offers a conference table with seating for 10 and a 43" television. All TV's feature miracast capabilities for wireless connections.
An outside patio equipped with seating and outdoor speakers is also available.