We think you'll love these fun and unique ideas for a date out with your partner, friends, family or just on your own!
Fridays on the Front Porch at the Carolina Inn – Hanging out and listening to music (Free!), Food and drink, bring your own, patronize the Crossroads or the Food Trucks on site. 
Free Yoga Wednesday mornings, all levels yoga class at Townsend Bertram and Co.  
Fix your own bike, learn the basics of bicycle maintenance or Build Your Own Bike at The ReCYCLEry in Carrboro, 3rd Saturday, 1st & 3rd Sunday 10am-2pm. Free, donations accepted.  Downtown Carrboro
Catch comedy at The PIT Chapel Hill, check website for classes and shows, prices vary – some shows are Free. Downtown Chapel Hill
Cuddle with a cat at the Cat Tales Cat Café, $12 (Register online) or come in for coffee, beer or wine. Downtown Chapel Hill
Rent a canoe (rent for $4.50 + lake use fees per person) or a kayak ($15 + lake use fees per person) and have fun being out on the water at University Lake (Fri-Sun) or Cane Creek Reservoir (Fri & Sat), 6:30am-6pm. Orange County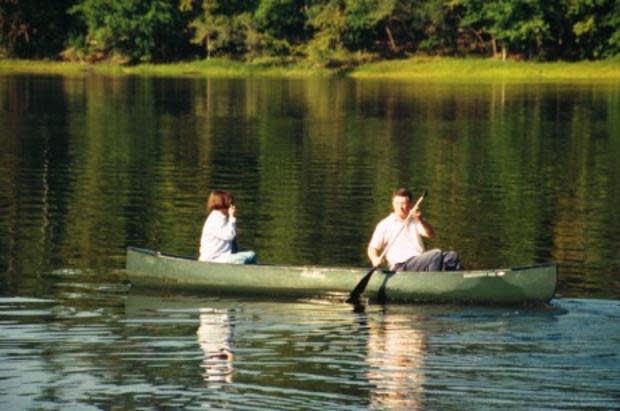 Enjoy listening to Jazz on Sunday in front of Weaver Street Market in Carrboro, free, 11am-1pm June through the first week in October. Carrboro
Stroll River Walk in Hillsborough, make a stop for drinks at the Hot Tin Roof or park at Gold Park and make Hillsborough BBQ your destination after a great walk. Hillsborough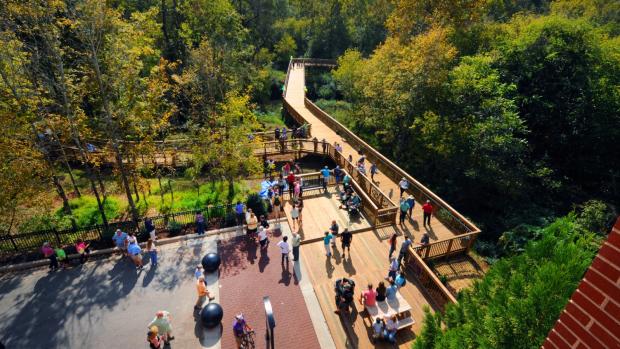 Take in a star show at the Morehead Planetarium, check times for shows (tickets $8.25), parking out front around the sundial. UNC Campus
Do you or your date like goats? There are multiple events where you can go visit and pet the goats at Spring Haven Farm, most events are $10/person. Orange County
Hang out in the "Tree house in the Sky" otherwise known as the Honeysuckle Tea House, have a cup of tea and enjoy the scenery. Orange County
Attend a show at the ArtsCenter, prices vary and, if you like to sing, pop in for the Pop Up Chorus ($13) and add your voices to the other attendees. Carrboro
Hike up on the Occoneechee Mountain Trail, the highest point in Orange County (free). Hillsborough
Take a self-guided tour through the Carolina Inn, stop off for a drink at the bar or a meal at The Crossroads Chapel Hill. UNC Campus
Go ice skating at the Orange County Sportsplex (Adult $8, skate rental $4), stop for a hot chocolate afterward. Hillsborough
Take a bike ride out into the country, grab an ice cream waffle cone at Maple View Ice Cream Shop and savor the green rolling farmland from the wide front porch as you rock the time away. Orange County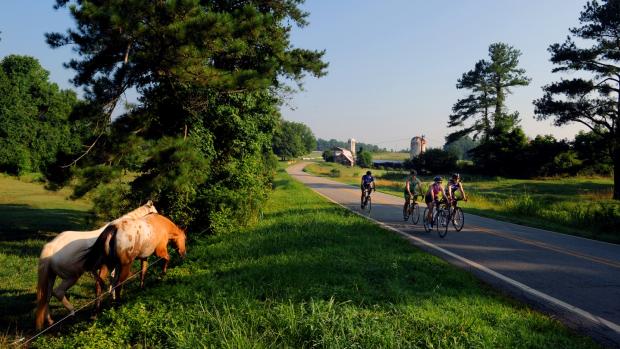 Meander down Franklin Street and before you hit Carrboro stop in for a Hawaiian ice at Shaka Shave Ice, a nut and wheat free shop. Chapel Hill
Grab a biscuit and coffee at Sunrise Biscuit Kitchen, walk over and eat breakfast at the Chapel Hill Community Center, visit the rose garden and hang out in the gazebo; afterward hike Battle Branch or Bolin Creek Trail. Chapel Hill
Stop by Caffe Driade for coffee, tea or wine and hang out to enjoy the outside patio in the woods, a truly idyllic spot to meet up in. Chapel Hill
Visit Ayr Mount in Hillsborough, $12 for the tour and afterward walk the Poet's Walk. Hillsborough
Whether you are a beginner or expert climber, challenge yourselves to an indoor rock wall climbing sessions at Progression Climbing. If you prefer to keep both feet on the ground sign up for a yoga class instead. Chapel Hill
Pop in for a movie at the iconic Varsity Theatre on Franklin Street, tickets $7. Downtown Chapel Hill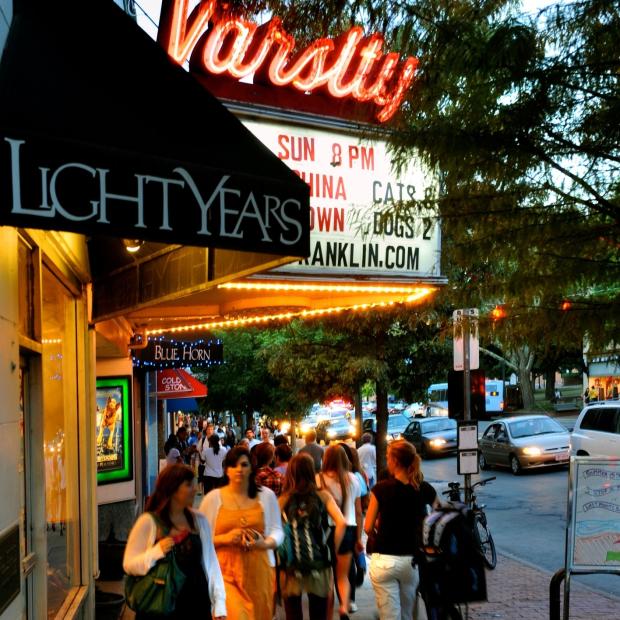 Sign up for a cooking class at Southern Seasons, located in University Place, price of classes varies; wander the shop before or after class. Chapel Hill
Walk through the North Carolina Botanical Garden. Free. Chapel Hill
Go to Hillsborough for Last Friday, hear music, visit the art galleries and just hang out! Downtown Hillsborough
Head over to Baxter's Arcade in Chapel Hill for a blast-from-the-past with vintage and original arcade games, let the fun begin! Chapel Hill
Play Disc Golf at the Southern Community Park in Southern Village. South Chapel Hill
Get up early on Saturday and head over to the Carrboro Farmers' Market and pick up the makings for lunch or dinner. Carrboro