It's wedding planning season and if you're currently starting to plan your own special day – welcome to the club! Before you run to pick out your favorite centerpieces or taste test caterers, most wedding planners will tell you to first envision your perfect wedding – what does it look like? Who is there? Perhaps the biggest question you should be asking yourself is WHERE to have it… 
The Southeast region is full of great wedding locations, each with their own unique style. However, there is one hidden gem that you may not have yet considered for your special day, but you absolutely should: Orange County, N.C. Home to the beautiful campus of The University of North Carolina at Chapel Hill, historic downtown Hillsborough and the 'Paris of the Piedmont,' Carrboro – Orange County has everything you need to plan your perfect wedding.
Here are just a few reasons you should consider Orange County for your wedding festivities:
Venues that mix southern charm with sophistication. Orange County is home to a number of wedding venues that meet almost any requirement. Located just off of NC Highway 54, Chapel Hill Carriage House is a charming venue that offers wide open acres and beautiful gardens to serve as the backdrop to your nuptials. Looking for something a little different? The Carolina Inn located in Chapel Hill is one of the area's premier wedding destinations, complete with ceremony and reception options for every need.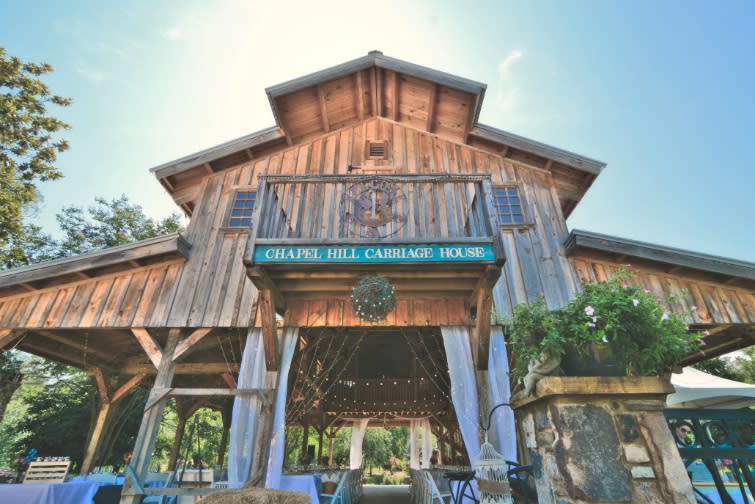 Chapel Hill Carriage House (Photo: Source)
Food options for every palate. Orange County is known for its exquisite food scene and is home to some of the best chefs on the eastern seaboard. If you want your reception to offer a unique experience, check out Tandem in Carrboro. You'll not only get a menu that is guaranteed to please, but you'll also have a plush loft-like space that will bring the party to life. City Kitchen in Chapel Hill is great for catering and even hosting weddings, and offers its clients seasonal dishes that are customizable to your liking. Whether you're looking for southern cuisine or something a little more exotic – Orange County has it.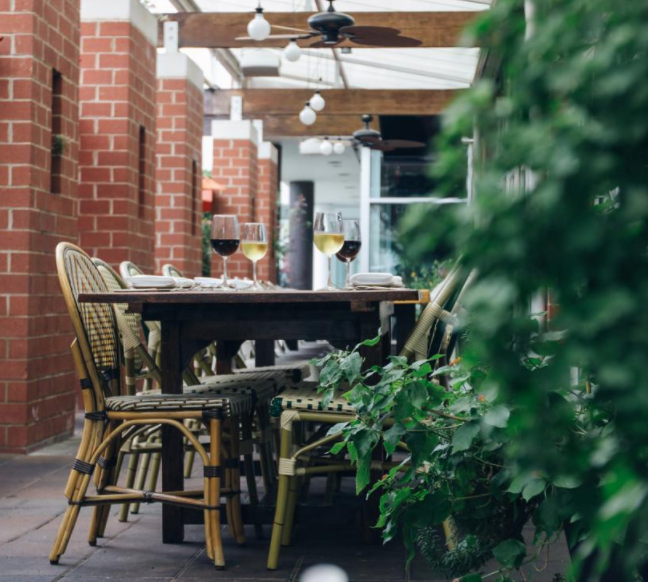 City Kitchen (Photo: Source)            
Wedding vendors to bring any vision to life. Wedding consultants, florists, DJs, photographers – Orange County has it all. Orange County is also one of the most LGBT-friendly communities in the south and you'll find that wedding vendors in the area all follow the same code: y'all means all! University Florist in Chapel Hill is one of the many go-to vendors in the area that can make your day easy breezy. Need a cake? Cuisine Lucette in Hillsborough and Sugarland in Chapel Hill are some of the best places to explore. Don't know where to start? Here's a list of commonly asked questions we can provide answers to: https://www.visitchapelhill.org/weddings/faq/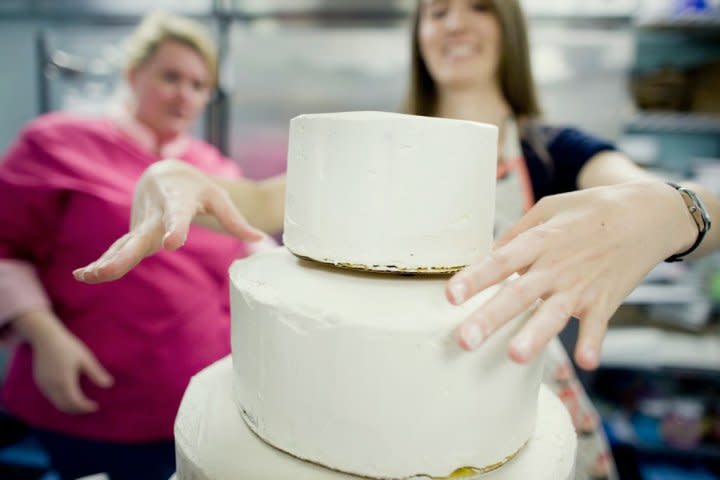 Sugarland Chapel Hill (Photo: Source)
We hope you'll celebrate with us in Orange County. Happy planning! For more information, please head to https://www.visitchapelhill.org/weddings/ or reach out to Marlene Barbera at mbarbera@visitchapelhill.org.