Welcome football fans back to Chapel Hill, here's what you need to know
It's been almost two years since we've had football fans in town and in Kenan Stadium. We're excited to welcome you back and we want to ensure everyone has a safe experience. Whether you're watching the game at your favorite watering hole, in Kenan or at home, here are four things you should know:
Kickoff is at 7:30 p.m. and you can watch the game on RSN/ESPN3 and listen on the Tar Heel Sports Network. This is an opportunity for local residents and UNC-Chapel Hill alums everywhere to show our commitment to the students who have committed to Carolina and support them as they take the field.
We reached an important milestone last week 92% of students have attested to being vaccinated. Any student who is not vaccinated is required to get tested twice a week.
The University has its own Community Standards and is working with town and county partners to keep people safe and comply with guidelines.
Game day is an important day for our local businesses—many of them owned by alumni. Game-related sales – in-person and online -- create jobs, pay salaries, and ensure the sustainability of beloved Chapel Hill institutions. And the sales tax revenue helps fund public services and infrastructure that help make Chapel Hill a great place to live, work and visit.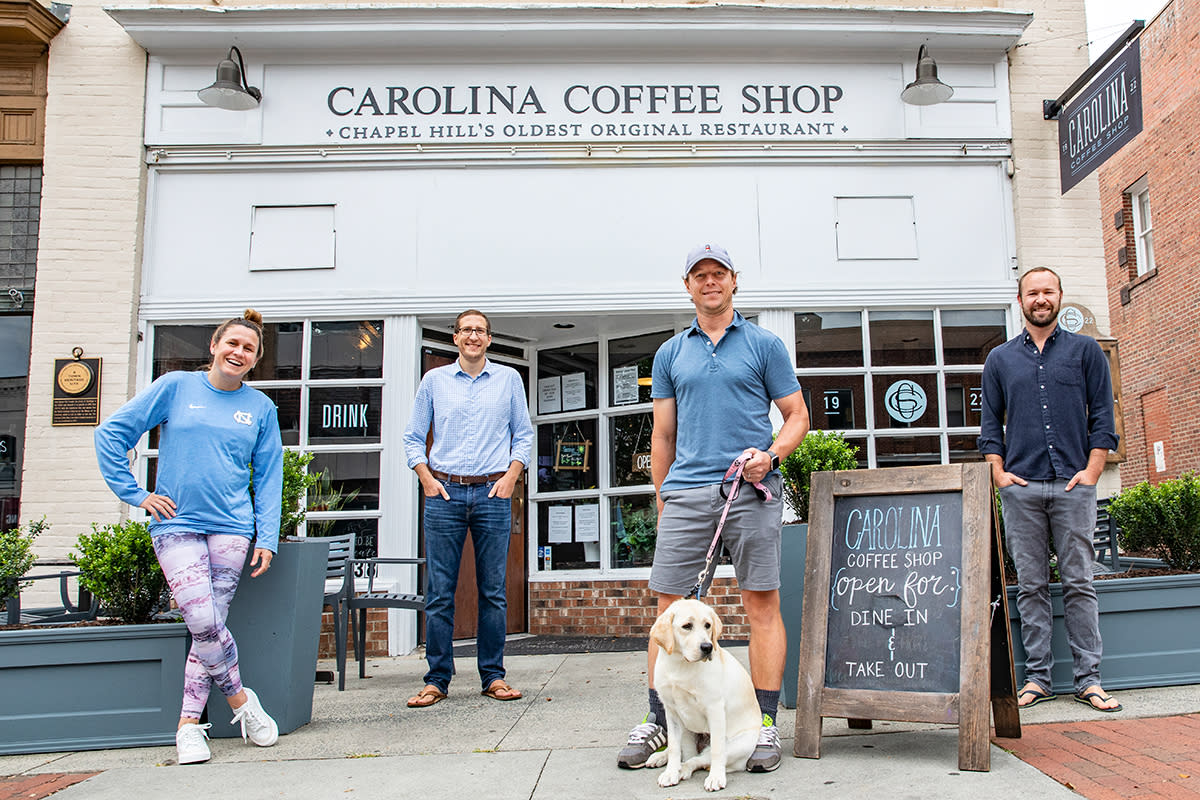 Carolina Coffee Shop owners/Carolina Alumni:Portraits of Chapel Hill by Johnny Andrews
IF YOU'RE WATCHING THE GAME AT KENAN
Last year the stadium was limited to 7%, so we're excited to have more people in the stands to cheer on our student-athletes. In addition to many new things at Kenan, make sure you have a mask in addition to your clear bag and pom-poms. In accordance with a countywide mask mandate and University Community Standards, you are required to wear a mask in certain situations including on the Tar Heel Express, Uber or Lyft, and in any indoor spaces on campus and in town. To keep everyone as safe as possible, though, Coach Brown and other UNC fall athletic team coaches are encouraging everyone to wear a mask at all times, indoors and outside. If you're fortunate enough to have tickets to the sold-out game, we hope you'll cheer our team to victory!
A friendly reminder from some of our coaches: masks are required in all indoors spaces and we strongly encourage you to wear them for outdoor events, too.#GoHeels 🐏 pic.twitter.com/rYykm6WfXC

— UNC Tar Heels (@GoHeels) September 9, 2021
IF YOU'RE WATCHING AT A BAR OR RESTAURANT
If you can't be in Kenan, the next best thing is to watch the game in downtown Chapel Hill. Once you've decided where you'll be cheering on the Tar Heels, don your Carolina gear (purchased at a licensed local retailer) and bring your mask. If you're not eating or drinking, the County requires everyone to have masks on.  And remember, don't just buy local when you're in town. Our local small businesses appreciate your support when the Heels are on the road (and anytime, really).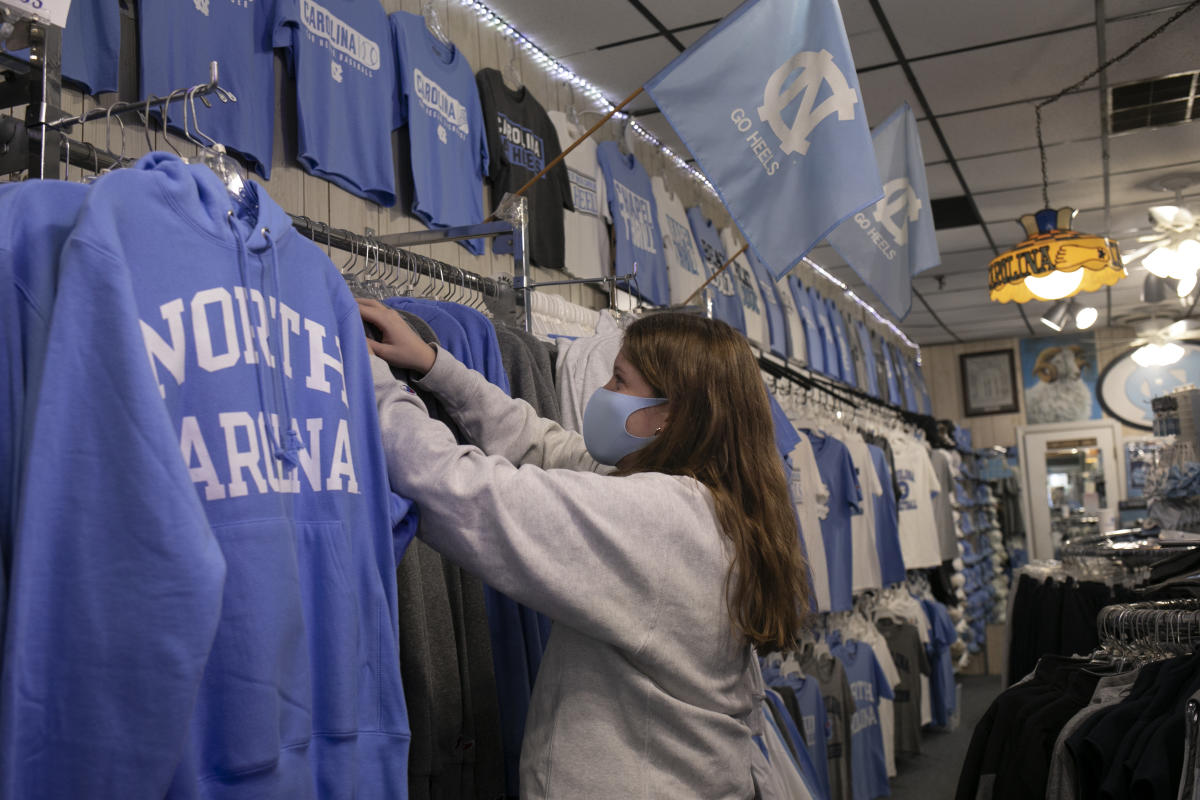 IF YOU'RE WATCHING AT HOME
If you've decided to rock your Carolina pajamas and catch the game from the comforts of home, get your gear, food and favorite beverage from a local business—many of them owned by alumni—in-person or online. After all these enterprises are part of the Carolina Family, too! Check the Downtown Partnership and the Visitors Bureau for your next to-go gameday meal.
No matter where you're watching the game, we want everyone to have a fun and safe experience. GO HEELS!