Summer is over and with it tens of thousands of students, many with friends and family in tow helping them unload their moving boxes, have returned to Chapel Hill like the swallows at Capistrano. The school year is beginning.  
The bittersweet exit of a child from her home is balanced by the joy a parent feels at seeing her begin her educational journey at one of the best colleges in the country.
That's why leaders at University of North Carolina Chapel Hill carve out a weekend just for families to get acculturated into Carolina life and learn about the mission, values and community that is Carolina. 
When families arrive they are overwhelmed with the beauty and history of this prestigious campus.  Think about it.  There's a 350-year-old tree on the campus of the University of North Carolina, known as the Davie Poplar, and if you were able to climb to the top of it (you're not) you could see the heart of Chapel Hill, Franklin Street, and all the restaurants and stores that line it. Some of these places have been there for decades, but others are almost brand new, pizza joints, clothing shops, art galleries, museum stores.  History is in the air you breathe.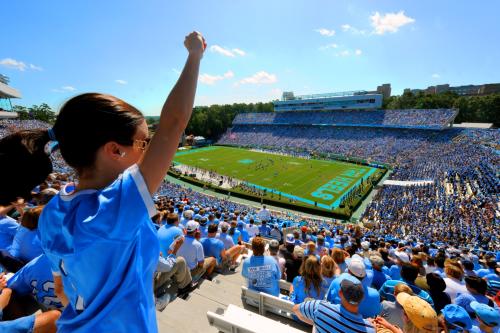 This year's Carolina Family Weekend will be held October 13-15th, 2017. A few of the highlights: an Annual Carolina Parents Association Meeting, where everyone there has a chance to win a semester of free, in-state tuition; Carolina Family BBQ in The Pit, Tar Heel athletic events (including a Carolina football game), Carolina Inn Brunch, Carolina Legacy Pinning Ceremony, Fun Run and 5K, Seminar series, cultural performances, open houses, specialized tours and so much more!  
Some activities available to families include tours of library exhibits, department open-houses, a UNC Priceless Gem Tour, a visit to the Ackland Art Museum – and the list goes on.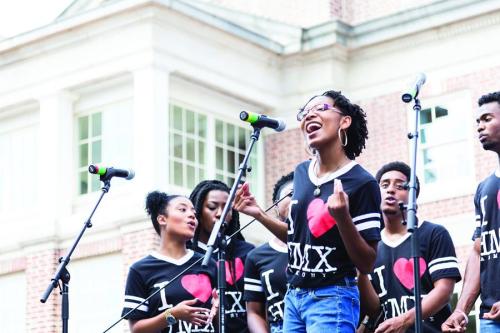 So sign up! Book your hotel room early and mark your calendar. This is important weekend to spend with your UNC student, leaving one home for a new one: Carolina. 
For more information about local hotels, please click here 
 or visit:
https://nsfp.unc.edu/news-events/calendar/carolina-family-weekend-2017