There are many things that keep people coming back to Chapel Hill and neighboring Carrboro—the friendly people, the great weather, the unique history of the area. But the most drool-worthy reason is all of the tasty and one-of-a-kind places to eat. If you love food (who doesn't?), look no further. You've found your next destination for the ultimate foodie trip.
Our restaurants have garnered critical acclaim and national attention—The Guardian and New York Times have written about them. Although you're in a small, charming town, you can taste the cuisine of many cultures—whether it's for breakfast, lunch, dinner or dessert. But don't think we forgot brunch—the most important meal of the day. Check out our list below for the go-to spots in and around Chapel Hill to plan a 3-day food frenzy.
Day 1
Breakfast/Brunch: Sunrise Biscuit Kitchen
This is a no frills, drive thru (the only drive thru in Chapel Hill) restaurant that serves up some pretty tasty (and large) homemade biscuits with a whole lot of combinations to choose from. Sunrise has been named "Best Biscuits in the US" by Food and Wine. So, you're probably wondering what is the local favorite? Well, that would be "Bad Grampa" - Chicken, egg, cheese and bacon. Comes with hash browns and Sweet Tea. And if after you're home from this foodie trip and you're craving more biscuits, you are in luck. They ship anywhere in the U.S. It's true! Order Biscuits Here.
Lunch: Mediterranean Deli
After a morning exploring campus or browsing the shops on Franklin Street, you'll want to fuel up at a spot close by. Head on over to Mediterranean Deli, which sits on the western end of Franklin Street. This local favorite is family owned and provides authentic cuisines from the Middle East and the Mediterranean. Owner Jamil Kadoura is always adding new things to the menu - the deli cases just get bigger and bigger. They bake gluten free, Kosher, and organic pita bread in house daily. Also, be sure to visit the grocery store adjacent to the deli for fresh and authentic goods.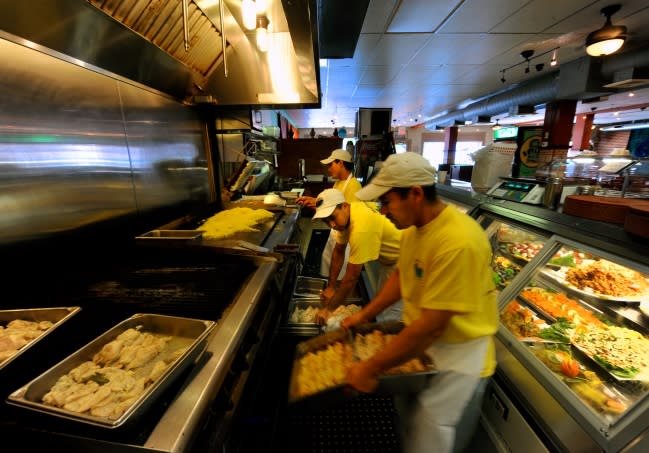 Dinner: City Kitchen
Round out your day with some locally-sourced, American fare at this neighborhood joint situated in University Place in Chapel Hill. The dishes here are just as delicious as they are beautiful (take a look at their Instagram). Check out the extensive drink list, with wine, beer, and even a unique cocktail option. Each month, City Kitchen partners with a different non-profit and donates $5 from each sale of its "Give Back Cocktail." When you settle in for dinner, select a hand-tossed brick oven pizza, pan-crisped trout from the NC Mountains, or 5-hour roasted beef short ribs (now that's commitment). Don't fail to notice delicious sides like parmesan mashed potatoes or spiced brussels sprouts.
Day 2
Breakfast/Brunch: Weaver Street Market
Are you an early riser? The Weaver Street Market opens at 7 a.m. daily. If you're all about supporting local businesses, you'll love that this is a community-owned food co-op that operates locations in Carrboro, Hillsborough and Chapel Hill. You'll have access to the freshest produce directly from farmers, butchers, fisheries, and artisans that were hand-picked by the owners. Delight in fresh bread and breakfast pastries made fresh every morning. Or, stop by the breakfast bar, full of an assortment of hot foods every morning until 11 a.m. on weekdays and 1 p.m. on weekends.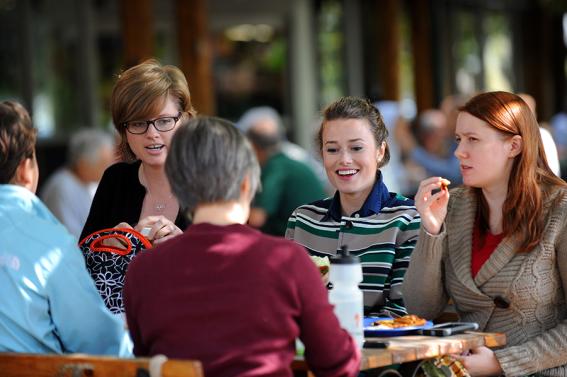 Lunch: Lucha Tigre
Don't you hate it when you can't decide between empanadas or spicy noodles? Lucha Tigre, a Latin-Asian fusion eatery, gives you the best of both worlds. You can try pretty much any staple—tacos, spring rolls, nachos, pad thai— in an eclectic setting with several picture-worthy murals. Their lunch menu boasts affordable prices, something we all can appreciate.
Dinner: Il Palio
A trip to the area is not complete without at least one meal at the famous Il Palio, located within the Siena Hotel and an AAA Four Diamond Italian restaurant. The ambiance and food will immediately transport you to Tuscany, like the 500-day aged prosciutto, soft potato gnocchi, or creamy polenta. Embrace an indulgent entree like wood grilled pork chop or roasted Sicilian eggplant in a contemporary and comfortable setting. Yes, you'll be full, but that doesn't mean you shouldn't try an espresso "coppetta" with gelato for dessert.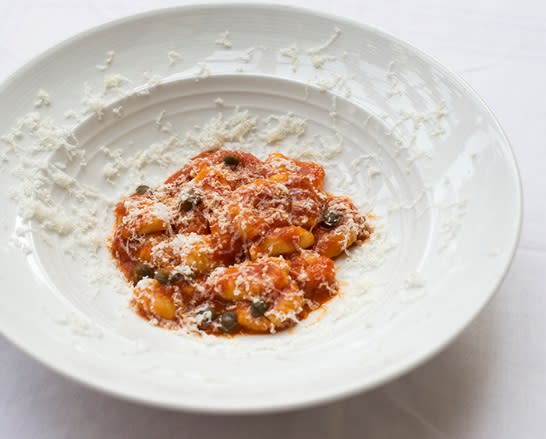 Day 3
Breakfast/Brunch: The Root Cellar
For all of the late risers, head on over to The Root Cellar—where they serve breakfast until 2 p.m. daily. If you're feeling decadent, you can order cinnamon vanilla French toast or honey peanut butter and bananas. Make sure to check in for weekend brunch specials that come with a choice of chef's omelet, chef's special, or pancakes. Are you on-the-go? Pop into the bakery for scratch-made muffins, scones, and even paleo cookies and brownies. Accompany it with a coffee, tea, shake, or smoothie from the beverage menu.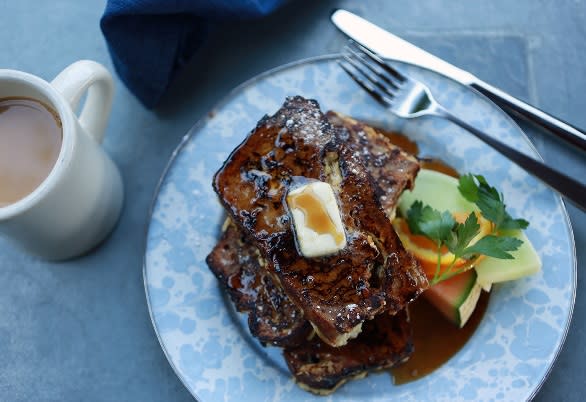 Lunch: Carrburritos
For today's lunch, stop in at a charming and casual spot for delicious Mexican cuisine. Be sure to start off with their Chipotle Salsa. It's so in-demand that you can buy it by the jar on their website or at several local shops. Then, let your taste buds run wild with generous portions of tacos, quesadillas, tostadas or burritos. Choose from an array of meats, like pollo asado, chorizo or carne deshebrada. Or pick from several vegetarian options, including vegetales asados, pure de papas or fresh tomatoes and Mexican rice.
Dinner: Acme
Round out your trip with a day exploring historic Hillsborough, then pop back to this Carrboro-based restaurant for some good ol' Southern cuisine, which you have to eat at least once while you're here. If cast-iron skillet cornbread isn't enough to make you start drooling, imagine slow roasted pork belly over white grits or fried green tomatoes with pimento cheese. And those are just the starters. For your main course, you can indulge in Carolina crab cakes, pecan-crusted fried chicken, creole gumbo, and much, much more. Pro tip: If you want seafood, get half off oysters between 5:30 and 7:30 every Thursday night.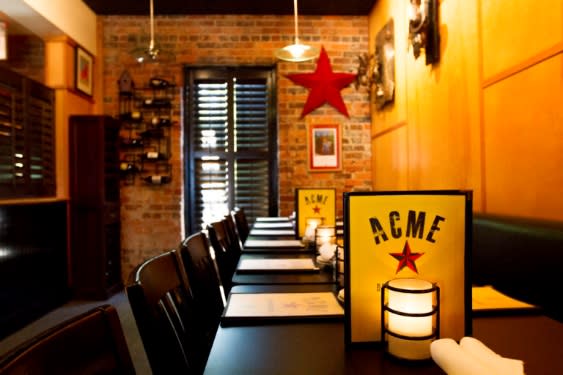 Desserts:

You didn't think we forgot, did you? Here's a handful of places that will satisfy every craving you have for something sweet, tart, and decadent.

 

(Header photo credit: ACME)