There are so many things to do around Chapel Hill and Orange County this time of year, so we're spelling them out for you. The ABCs of summer are the coolest activities to do throughout the area while the temperature is high.
After Hours Late Summer: Beginning in August, you can spend your Thursday evenings enjoying live music out on the Weaver Street Market lawn in Carrboro. Nod your head to the sweet sounds of summer.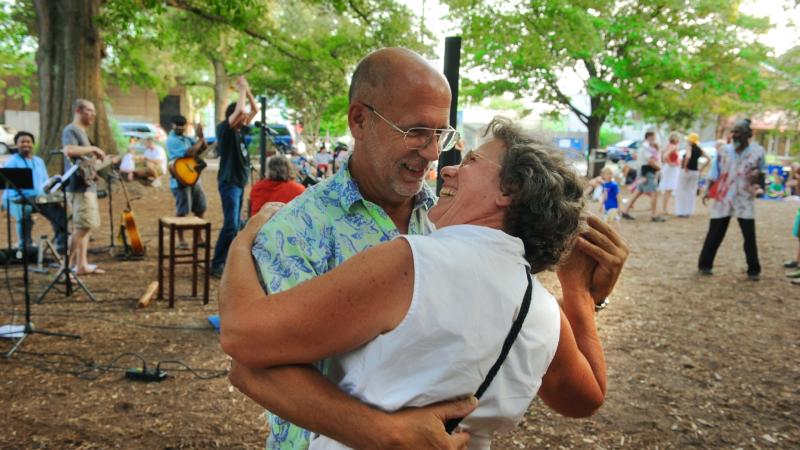 Brewed Clues Mystery Beer Adventure: Go on a walking beer tour with a mysterious twist. Let your senses guide you as you follow clues to discover secret bars throughout Carrboro and blindly sample craft beers.
Concert on the Village Green: Live music in the great outdoors is kind of our thing when it's warm out. Head out to Southern Village in Chapel Hill for a Sunday evening spent lounging on the village green. Picnics are encouraged!
Distillery Tour at TOPO: Get an up-close look at the only certified organic distillery in the south. Chat with staff and learn about their process of making top-notch TOPO Vodka, Piedmont Gin and Carolina Whiskey.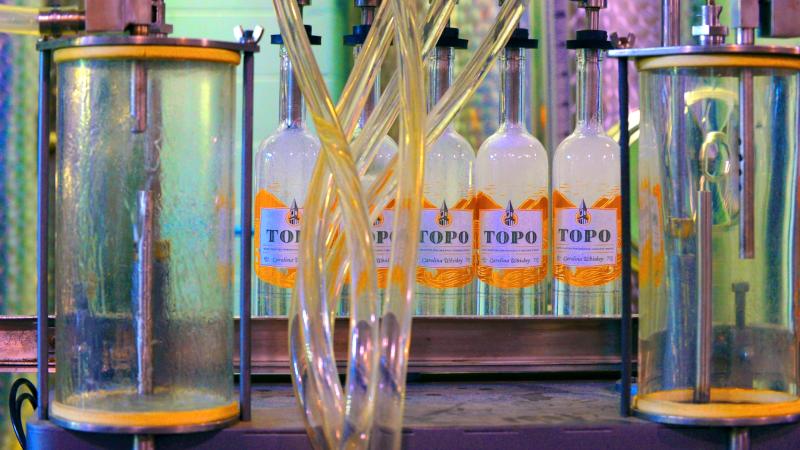 East 54: Experience upscale Chapel Hill by dining or shopping in this "urban village." The contemporary feel of the area is a break from the historic charm, and it's great for everything from casual cuisine to elegant eateries.  
Fridays on the Front Porch: In need of yet another outdoor venue to hear live music? We've got one for you. This end-of-the-week celebration outside of The Carolina Inn is a local favorite—complete with refreshing drinks and food trucks.
Giant Puppet Pageant at Forest Theatre: Paperhand Puppet Intervention—a unique collection of artists that create giant puppets out of recycled materials—hosts an annual show on UNC's campus. From August 3-September 3, "In the Heart of the Fire" will be performed in the outdoor Forest Theatre.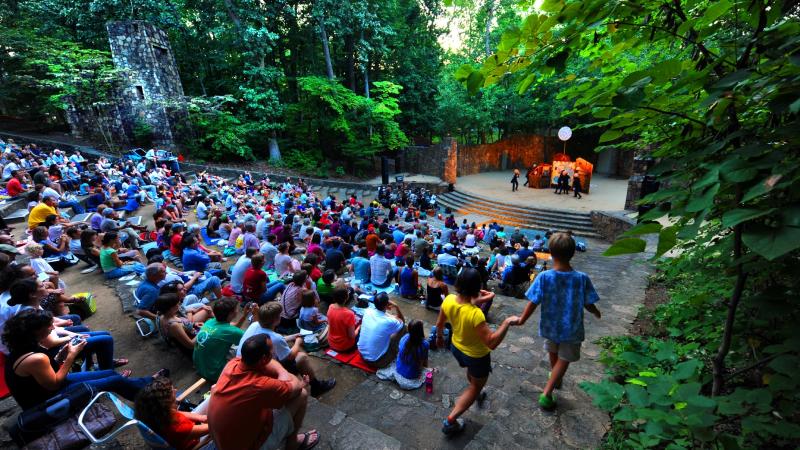 Haunted Hillsborough: Why wait for Halloween to have a spooky experience? These haunted tours take you on a quest to learn about historical figures, local legends and even ghost sightings throughout Hillsborough. This year-round activity is only for the brave.
Improv Perculator: Awesome Team Productions is sure to have you doubled over in laughter through a spontaneous and hilarious showcase performed by local improv students and teams.
Jazz Brunch at Weaver Street Market: Relax on the Weaver Street Market patio while brunching and grooving to smooth jazz. Our advice is to arrive early because crowds form for the great music and food.
Kava at Krave: Kava is a refreshing root beverage that's the national drink of Fiji. Luckily, you don't have to fly all the way to South Pacific to sample it. Krave is a bar, lounge and nightclub situated on West Main Street in Carrboro that's offering up unique drinks and music to heat up the cool summer nights.
Last Fridays Art Walk: Experience great outdoor vibes on the last Friday of each month in Downtown Hillsborough. You can peruse some of the best galleries and boutiques in the area with refreshments in reach.
Movie Under the Stars: Movie-goers of all ages will love this series. Set up your blanket and chair and enjoy a film under the summer night sky. 
National Ice Cream Day at Maple View Ice Cream Country Store: Get much more than just a scoop on July 15. Maple View Ice Cream Store is hosting live music, face painting and lawn games all in celebration of one of our nation's favorite desserts.
Open House at Moorefields: On the last Sunday of each month until August, you can visit this historic property for just a $5 suggested donation. The property itself is stunning, but you can also explore artwork, antiques and a serene creek on the property.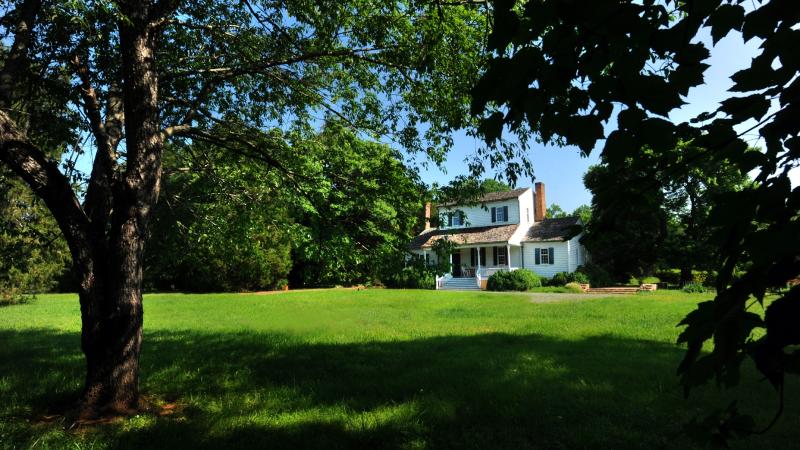 Piedmont Blues with Robinson Earle: Learn about the history of blues music in the area while experiencing a live performance from talented musician and historian, Robinson Earle, on July 14.
Queen of Pho: Sample a dish from a Vietnamese restaurant that uses fresh ingredients and traditional recipes. We recommend one of their refreshing bubble teas on a hot summer day.
Races at the Orange County Speedway: Got a need for speed? Watch from the grandstands as racers make their laps around the Orange County Speedway on August 4.
Second Friday Art Walk: Take in the arts scene in Downtown Chapel Hill and Carrboro on the second Friday of each month. Explore each venue, sample food and socialize with other visitors.
Tomato Day 2018: Explore the many varieties and uses of tomatoes at the Carrboro Farmer's Market on July 21. The event isn't complete without fresh food, music and games.
University Place: The perfect mix of local and national retailers, University Place is the perfect stop for all of your shopping needs. After you work up an appetite, you can also grab a bite to eat at neighboring Southern Season's Weathervane.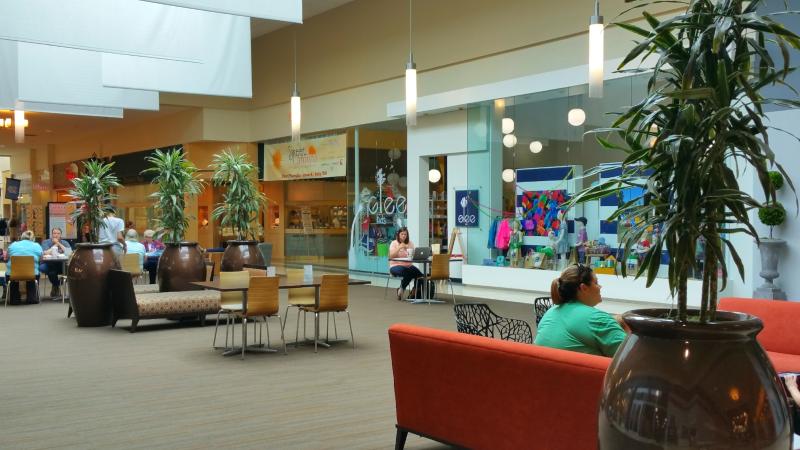 Vegfest on the Southern Village Green: Stock up on fresh produce while sampling delicious prepared food from local vendors. Perhaps the best part is that there are plenty of vegan and gluten free options served throughout the event.
Walking food tours: Take your pick from an array of tours that explore Chapel Hill, Hillsborough and Carrboro's celebrated culinary scene. Not only can you taste amazing dishes, you get the chance to chat with local chefs. See upcoming tours from Triangle Good Tour and Taste Carolina.
Xtremely hot wings at Wingman in Carrboro: See what we did there? Order as few as 5 wings, or get a giant serving of 100 for the table. If you're daring enough, you can try the Crazy Hot wings, the only sauce that Wingman ranks with five chili peppers.
Yarns etc…: It's not the best time of year to knit a sweater, but this is the perfect supplier for your next summer project or even a knitting class.
Zog's Art Bar and Pool Hall: Nothing says heat like New Orleans. Drop by this NOLA-inspired bar for beer tastings, fun games and quirky art.
Get started on this list before the summer ends! Share your activities with us and follow along for updates about new summer activities on Facebook, Twitter, and Instagram.