October marks the 10th Anniversary of TerraVita Food & Drink Festival. It also marks the final year. Yes, its true. So if you've never experienced this nationally acclaimed festival, this will be your last chance. Festival founder, Colleen Minton, never disappoints with her line-up of events. This years festival promises to be the Grand Finale of all finales. It will "celebrate past, beloved festival contributors and toasting the future of food and sustainability in North Carolina and throughout the South" kicking off with the East Meets West Dinner featuring 10 'alumni' chefs.
TerraVita has grown into a multi-day celebration that brings together top chefs, food artisans, sommeliers, baristas, brewers, educators, distillers, cookbook authors and industry luminaries from across the Southeast to celebrate culinary excellence and sustainability in food and drink. Keeping reading for a preview of all the events taking place during the festival!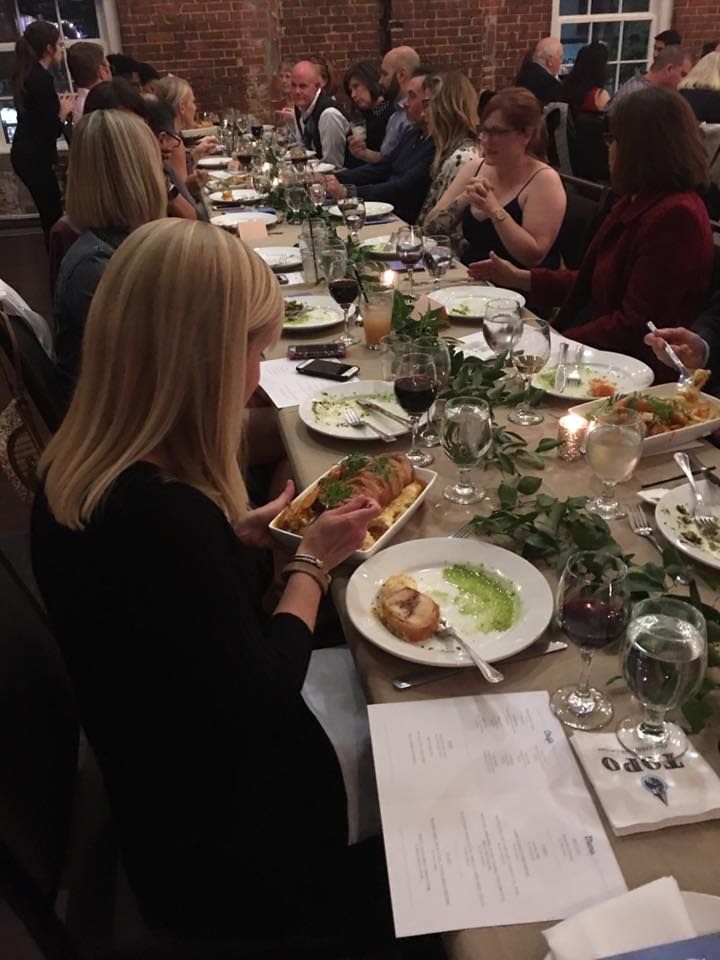 October 16th
East Meets West Dinner
– Fearrington Village Barn, Pittsboro TIME: 6 - 8:30 pm COST: $120
From the coast to the mountains, the East Meets West Dinner shares the warm spirit of the North Carolina community; its finest producers and showcases some of the most exciting talent in the state today. In honor of the 10th and final festival, 10 "East Meets West alumni" will prepare a night of exceptional food and community spirit! Just check out this line-up!
Colin Bedford of Fearrington House in Pittsboro
Daniel Benjamin of lucettegrace in Raleigh 
Ashley Boyd of 300 East in Charlotte 
Steven Devereaux Greene of Herons at The Umstead in Cary 
Vivian Howard of Chef & The Farmer in Kinston 
Joe Kindred of Kindred in Davidson and Hello, Sailor in Cornelius
Cheetie Kumar of Garland in Raleigh 
Dean Neff of Love, Lydia (and a new project opening in 2020) in Wilmington 
Keith Rhodes of Catch in Wilmington 
Jesse Roque of Never Blue in Hendersonville
In addition, master baker Lionel Vatinet of La Farm Bakery will provide fresh baked breads and crafted spreads for the dinner. Botanist & Barrel of Cedar Grove will serve their ciders and dry fruit wines and Tarboro Brewing Company will serve their craft beer.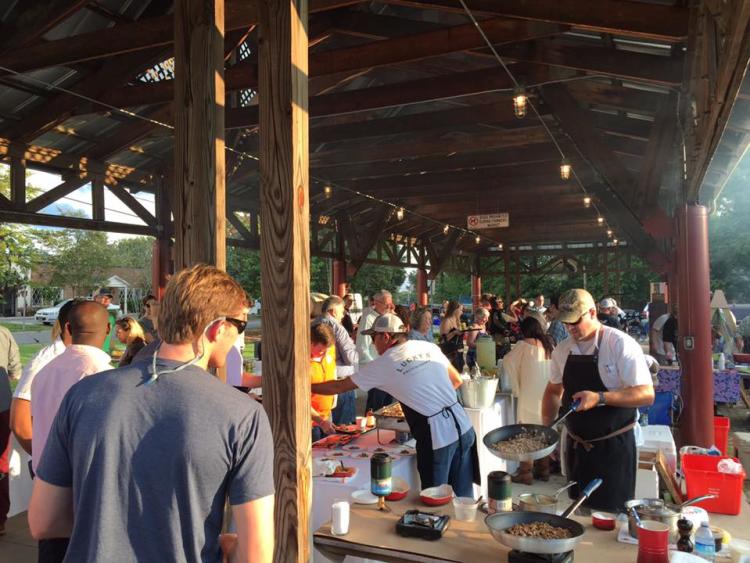 October 17th
Hill Fire: A Barbecue Revival with Pigs & Pies - Carrboro Town Commons
TIME: 6:30 - 8:30 pm
COST: $80 ($105 VIP Experience)
Chefs, pitmasters, brewers, distillers, farmers, and bakers – the best from across the Southeast – will join forces to present a fantastic dinner under the moonlight. Another amazing line-up!
Justin Burdett of Crook's Corner in Chapel Hill, NC
Wyatt Dickson of Picnic in Durham, NC
Sam Jones of Sam Jones BBQ in Winterville, NC
Ricky Moore of Saltbox Seafood Joint in Durham, NC
Matthew Register of Southern Smoke BBQ in Garland, NC
Chris Prieto of Prime Barbecue in Knightdale, NC
Jake Wood of Plates Kitchen in Raleigh, NC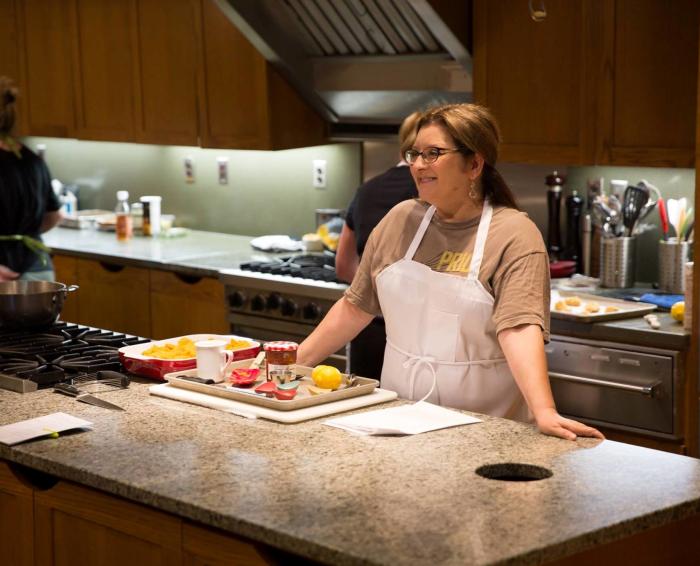 October 18th
The Sustainable Classroom 
TIME: 9 am - 3:30 pm
COST $75
A hallmark of TerraVita, the Sustainable Classroom is the perfect fit for any food and drink lover. Think culinary workshops, food and beverage tastings and demonstrations, discussions, and educational sessions all wrapped into one! Classroom sessions range in topic, but share a focus on sustainability and feature visionary producers, chefs, journalists, cookbook authors, food artisans, brewers, bakers, distillers, authors, and industry phenoms offering insights and delicious tastes that will stimulate all the senses. Participants may choose to attend up to 3 classes for this Friday class pass, each of which is 1 hour and 15 minutes long.
Spirit of Adventure Cocktail Class
- The Crunkleton, Chapel Hill
TIME: 3 - 4:30 pm
COST: $40
This special class, at beloved Franklin Street cocktail bar The Crunkleton, will open your mind to a broader world of spirits and ask you to step out of your comfort zone by putting your usual drink order aside for the afternoon. Gary Crunkleton has a purpose and story for each and every bottle on the shelf. He knows each spirit is worthy of consideration and why. So grab a front-row seat, describe your ideal drink – zeroing in on specific flavor profiles and qualities – and Gary will mix magic. Along with delivering a taste of some distinctive cocktails, Gary will discuss what's trending in the bar world, including mezcal and pisco - two of the original old world libations.
A Sweet Life: Tribute to Karen Barker
- Lavender Oaks Farm, Chapel Hill
TIME: 6:30 - 9:30 pm
COST: $120
We are honored to bring together family and friends to celebrate the significant contributions Karen made to our community in a life too short. At this familial and nostalgic dinner – chefs who consider Karen a mentor and a hero will prepare an amazing meal, served family style, in her honor. We are thankful to have worked closely with Ben and Gabe on the lineup for this unforgettable evening at the beautiful Lavender Oaks Farm in Chapel Hill. Confirmed talent includes:
Frank Stitt of Highlands Bar & Grill in Birmingham, AL
Billy & Kelli Cotter of Dashi Ramen and Toast in Durham, NC
John Fleer of Rhubarb and Benne in Asheville, NC
Phoebe Lawless of Scratch in Durham, NC
Glenn Lozuke of Weaver Street Market in Hillsborough, NC
Caitlin McCormick Schumacher of Fig in Charleston, SC
Amanda Orser of Littler in Durham, NC
Tori Schumacher of The Ordinary in Charleston, SC
Debra Lewis of Vintage 59 Imports will be curating the wines for the dinner and Fullsteam Brewery will be serving beer.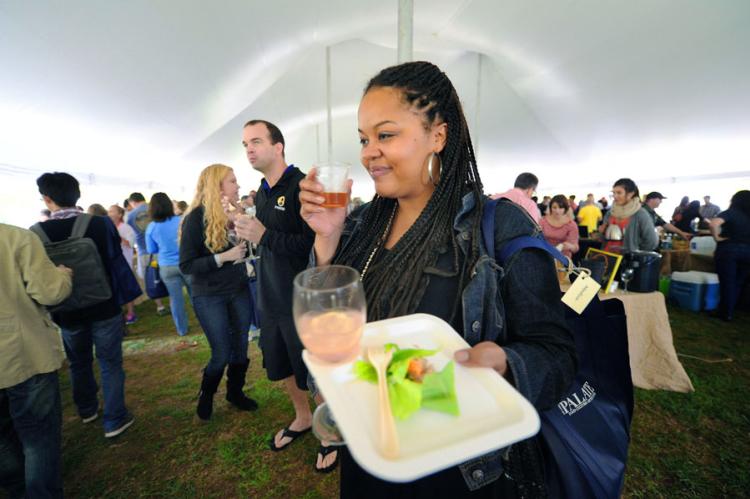 October 19th
Fall Fete on The Village Green
 -
Southern Village, Chapel Hill
TIME: 1:30 pm - 4:00 pm
COST: $65 - $80 ( VIP Experience $100) Note: Prices increase on September 7th
The Fall Fête will feature more than 60 chefs, artisans and beverage producers from across the state of North Carolina. Beverages will include sustainably-sourced beverages from across the globe, including microbrews, spirits, craft sodas, organic coffees, drinking vinegars, kombuchas, and biodynamic, organically-grown and natural wines.
This video captures the spirit of our festival so well – we are a community gathering of passionate people who understand the power of food and drink. We're ready to do it all again – our 10th annual festival (and our final one!) is set for Oct. 16-19 in Chapel Hill, Carrboro and Pittsboro. Tickets go on sale this Thursday, July 11 at noon at terravitafest.com. ~ Colleen Minton

 
Now that you're really pumped up for TerraVita, who's ready for four days of fun? Get your appetites ready – and let us know which event you're most excited about in the comments below!
(photo credits: TerraVita Food & Drink Festival; video credits: See It All Media)