From concerts in the park to jazz brunches, Chapel Hill and Orange County has more than its fair share of talented musicians playing for free! We've gathered all of the greatest ways to get your groove on without having to bump up your budget.
Music at the Oasis | Saturday, July 28, 7:30-9:30 p.m. | The Oasis in Carr Mill
Need to escape the heat? Not to worry – there are plenty of live music events taking place at indoor venues! Come to The Oasis in Carr Mill for free performances by Veronica DaVanzo and Hank & Brendan, three local musicians.
Concert on the Village Green | Sundays, 6 p.m. | Village Green at Southern Village
There's a free concert open to the public every Sunday evening at Southern Village! This series hosts a variety of artists all summer long, and you don't want to miss out. Bring a blanket and enjoy the great tunes!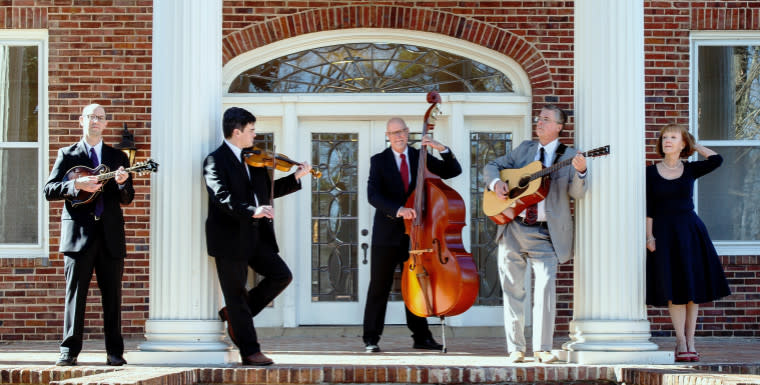 Friday After Hours at Weaver Street Market | Fridays, 5 p.m. | Weaver Street Market at Southern Village
Weaver Street Market at Southern Village hosts a free concert every Friday at 5 p.m. on its patio. What a great way to kick back and usher in the weekend! Parking is available on nearby streets or in the lot.
Fridays on the Front Porch (FOFP) | Fridays, 5-8 p.m. | The Carolina Inn
Bring in the weekend with free live music and food trucks at the Carolina Inn! For years, this event has been The Inn's popular summer Friday tradition. Check out the bands and food trucks that will be coming to #FOFP between now and October!
Jazz Brunch at Weaver Street Market | Sundays, 11 a.m. | Weaver Street Market
This free recurring event combines two of our favorite things: Sunday brunch and live jazz music! The music doesn't start until 11, but come early to explore the market's delicious offerings. Weaver Street Markets Hillsborough and Carrboro both host this event on Sundays, so you can easily stop by no matter where you're staying in Orange County! (Parking information varies by location.)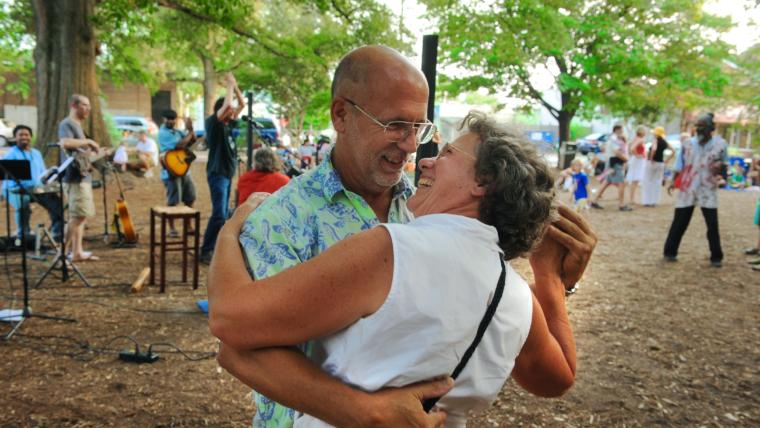 After Hours on the Carrboro Lawn | Thursdays, 6-8 p.m. (resuming August 2) | Carrboro Lawn
Who says the weekend can't start a day early? Enjoy live music performances every Thursday on the Carrboro Lawn from August 2 until September 13. Parking is available at Fitch Lumber as well as nearby municipal lots.
First Fridays in Meadowmont | Select Fridays, 6 p.m. | Meadowmont Village
On August 3 and 24, September 7, and October 5, there will be free live music performances in Chapel Hill's Meadowmont community. Bring a picnic blanket and enjoy a variety of musical genres in this beautiful part of town!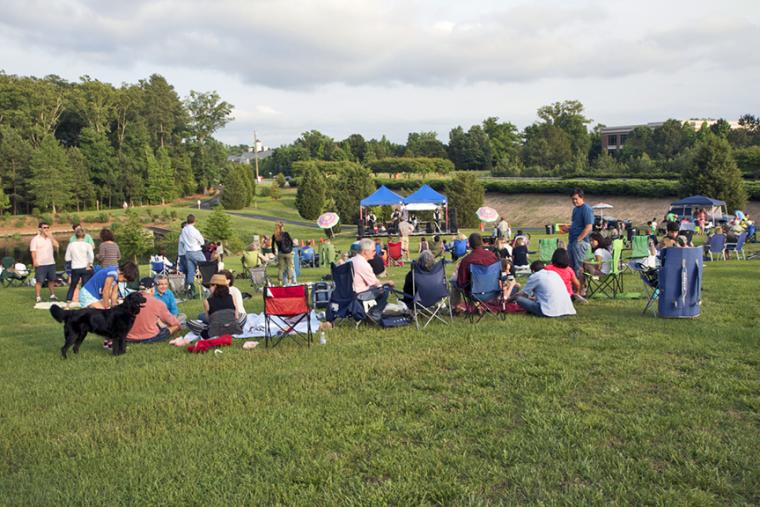 Chapel Hill Farmers' Market Brew Fest | Sunday, August 25, 8 a.m.-12 p.m. | Chapel Hill Farmers' Market
Come enjoy great live music while sampling beer from 12 local breweries! There will also be a cooking demonstration that incorporates locally crafted beer into several recipes. You won't want to miss this fun-filled festival! 
36th Annual Hillsborough Hog Day | Friday, September 14, 6-9 p.m. and Saturday, September 15, 10 a.m.-6 p.m. | River Park (Hillsborough)
Hog Day is a special Hillsborough tradition and the oldest and longest-running festival in the county. Come enjoy the live music, art vendors, games and a highly-anticipated barbeque cookoff!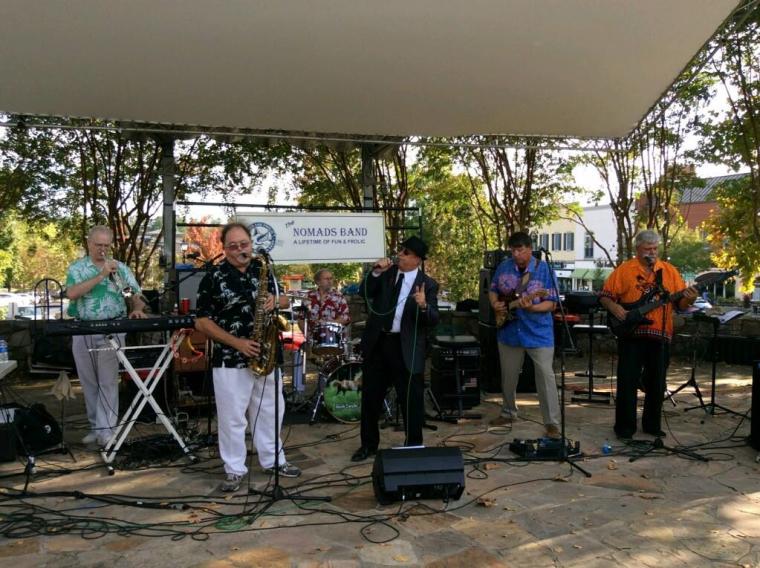 Neko Case & CPA Block Party | Friday, September 14, 6:30 p.m. | Memorial Hall for Carolina Performing Arts
Enjoy this two-part event that supports a great cause. At 7 p.m., come hang outside Memorial Hall for Carolina Performing Arts' free block party featuring live music, food trucks and a voter registration drive. At 8 p.m., Neko Case will perform inside Memorial Hall. One dollar from every concert ticket sold will go to Peer Solutions, an organization that helps kids develop leadership skills and become positively impactful members of society.
Meadowmont Gazebo Shows | Saturday, September 15, 6:30-8:30 p.m. | Meadowmont Village
Coconut Grove Band will bring a lively performance to Meadowmont's gazebo mid-September. El Molcajete Taco Truck will arrive half an hour before the performance begins, so show up early and grab a bite! This event is free and open to the public.
5th Annual Bluegrass Festival at Historic Moorefields | Saturday, September 8, 2-7 p.m. | Moorefields
Celebrate the end of summer with an afternoon of live music from five different bands while enjoying the beautiful scenery of Moorefields! Several food trucks will be present, including Will & Pop's, High on the Hog and Mighty Mike's, among others. Check here for information about tickets, parking and pets.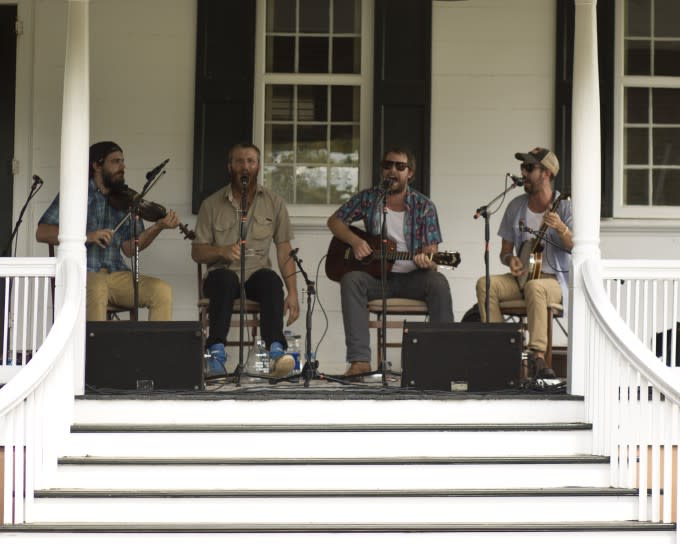 TGIFriday on the Village Green | Fridays, 7 p.m. | Village Green at Southern Village
When the work week ends, it's time to say TGIF! Greet the weekend on Southern Village's beautiful green space with live music and an upbeat atmosphere every Friday until late September. Click here for more information.
Have fun exploring Orange County's music scene this summer, and share your experiences with us in the comment section below!
Photo source/credits: Cover photo, Southern Village; Swift Creek, Michael Krogh, One Fine Photo (
Source
), Weaver Street Market Carrboro, Chapel Hill/Orange County Visitors Bureau, First Fridays in Meadowmont (
Source
), Hillsborough Hog Day (
Source
), Bluegrass Festival at Moorefields (
Source
)