There's just no replicating a live show. Although virtual concerts became popular over the past couple of years, fans and musicians alike know that there's no substitute for the creative energy that flows through a venue during an on-stage set. Check each website for more information, but with most local clubs requiring proof of vaccination or a negative Covid test in order to enter, you can feel safe and secure while you reunite with your favorite band. Keep reading to learn more about the live acts that you can catch in Orange County this fall.
One of the most famous venues in the Southeast, The Cradle celebrated 50 years with two weekends of epic shows showcasing performances by Superchunk and Steep Canyon Rangers, among others, at the end of 2019 and beginning of 2020. Weeks later, the pandemic shut down the world – and silenced the music. Frank Heath, who has been the sole owner of Cat's Cradle since the late 1980s, told us in the spring of 2020: "The crystal ball is just cloudy really. We are doing the best we can to be patient."  
Good things come to those who wait. Cat's Cradle's fall lineup makes it clear that the venue is right back to its legendary and endlessly entertaining ways, with acts like Orville Peck – a deep baritone country singer who is never seen without his signature mask of fringe – and Jack Broadbent – a master of the slide guitar – ready to take the stage. In terms of local performers, don't miss School of Rock Chapel Hill's Halloween Spooktacular (featuring the best of Tom Petty, Rush, Aretha Franklin, and more), Chatham Rabbits, Southern Culture on the Skids, and Be Loud! '21 – with groups like Snatches of Pink and John Howie Jr. and The Rosewood Bluff paying tribute to The Clash.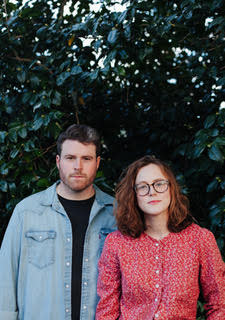 Chatham Rabbits
Key Dates
Thursday, Oct. 21 – Michigander
Friday, Oct. 22 – Orville Peck
Sunday, Oct. 24 – School of Rock Chapel Hill's Halloween Spooktacular & Mid-Season Preview Shows!
Friday, Oct. 29 – Idlewild South & Friends
Friday, Oct. 29 – Chatham Rabbits
Thursday, Nov. 4 – Jack Broadbent
Saturday, Nov. 13 – Mindy Smith
Saturday, Nov. 20 – Be Loud! '21
Tuesday, Nov. 30 – Katie Pruitt
Saturday, Dec. 4 – The Songs of Big Star – A Special Orchestrated Acoustic Performance
Saturday, Dec. 11 – Southern Culture on the Skids
As a downtown, all-ages rock club, Local 506 knows that audiences didn't just miss live music over the past year and a half. They also missed each other. So in addition to 1970s arena rock and power pop from Sheer Mag, a solo show from Sum 41 drummer Frank Zummo, and banjo ballads from William Elliott Whitmore, look for themed dance parties to remind you that moving in an electrified crowd really does beat swaying in your living room to the sounds of Club Quarantine every time.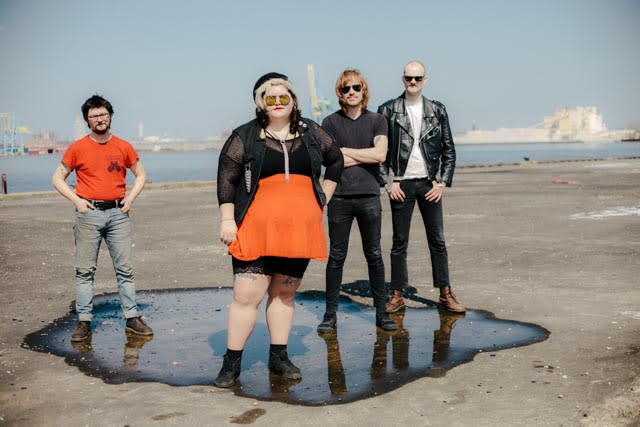 Sheer Mag
Key Dates
Wednesday, Oct. 20 – Sheer Mag
Thursday, Oct. 21 – Frank Zummo of Sum 41
Friday, Oct. 22 – Black Zwan, A Smashing Pumpkins Tribute
Saturday, Oct. 23 – Swift & Sour, A Taylor & Olivia Dance Party
Saturday, Oct. 30 – Best Night Ever: One Direction vs. Jonas Brothers Dance Party
Sunday, Oct. 31 – Spooky Night: A Dance Party and Costume Contest
Sunday, Nov. 7 – Surfer Blood
Friday, Nov. 19 – Vandoliers with Gabe Lee
Saturday, Nov. 20 – 20th Century Boy presents Jealous Lovers: Indie Rock Dance Party
Monday, Dec. 13 – William Elliott Whitmore
Oktoberfest
The Ronald McDonald House of Chapel Hill hosts this Bavarian-inspired fundraiser on the afternoon of Oct. 23 at the Southern Village Green. Revelers young and old alike will enjoy an autumn afternoon filled with live music by Love & Valor (an Americana group based in Burlington), a silent auction, a beer garden, and Oktoberfest-themed fare. Learn more and purchase tickets here.
Festifall
Arts-focused block parties will pop up at different locations in downtown Chapel Hill from 4-8 p.m. on three evenings in October. On Oct. 23 at 140 West, don't miss live acoustic soul music by Allie Capo as well as the keyboard stylings of Rony Thomas. Learn more via Town of Chapel Hill's Community Arts & Culture site.
---
Also Check Out …
Saturday, Oct. 23 – Eric Sommer at Botanist & Barrel
Friday, Oct. 29 – Brianna Tam and Saturn Leaves at Yonder
Friday, Nov. 5 – The Pinkerton Raid with Jon Adam Green at The Station
Friday, Nov. 12 – Rissi Palmer at The ArtsCenter
Friday, Nov. 12 – Blvck Hippie at The Cave
Saturday, Nov. 20 – Stray Local at Vecino Brewing