We know we are not alone when we say good riddance to 2020! While the next few months look promising, we still need to be diligent in what we do to be safe and keep everyone around us safe and at the same time give back to ourselves and our wonderful Orange County communities. Many of you may have already been doing these things for the last 10 months, but if not, maybe this list will inspire you to try something new. (Given the current circumstances we recommend checking venues for updated information before visiting)
Get or stay healthy. Probably one of the top new year's resolutions. Yoga is a great way to enhance strength and flexibility while releasing stress and fatigue. And who doesn't need that right now? Both Franklin Street Yoga in Chapel Hill and Carolina Yoga Company ( with studios in Hillsborough and Carrboro ) offer several types of digital and in-person classes. Another stress reliever - spa treatments. Treat yourself to calm, relaxation and recovery at Hillsborough Spa or Arete in Carrboro, both are accepting on-line bookings. If in-person visits are not for you right now, a gift card to yourself will give you an incentive down the road. Plan a run, hike or ride in your daily or weekly routine – Check out Hiking and Biking Trails in Chapel Hill and Orange County for some great options.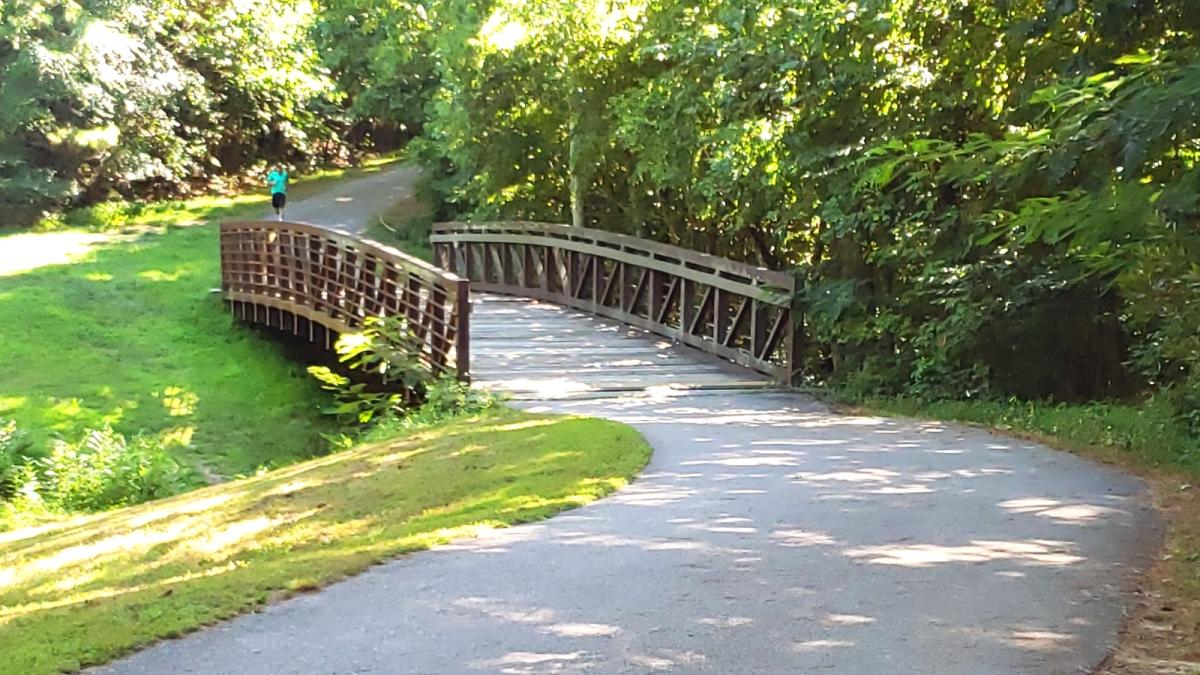 Try a new restaurant or beverage shop. Orange County is home to over 230 eateries and beverage cafés (not including fast food) and a huge variety at that. Here's a list to get you started with many offering takeout. If you can, commit to 1-2 times a week for take out. Follow #TakeoutPledge to see what others are doing.
Give the gift of local to a friend. Giving always makes people feel better, especially if it is thoughtful and unique. And you don't need a special occasion to show someone you care. Here's your go-to guide to shops in Orange County.
Try new recipes with local ingredients once a week – variety is the spice of life, right? Fortunate for us, we have several Farmers Markets open year-round. A few of the larger ones are Carrboro Farmers Market, Chapel Hill Farmers Market and Eno River Farmers Market.
Take in a virtual show. No, it's not the same as being at a concert or play in person, but some local venues have really stepped it up to keep us entertained and culturally aware. Here are some recommendations: PlayMakers Repertory Company, Ackland Art Museum , Cat's Cradle)
Read a new book. For some of us, the chilly weather begs for a cozy blanket and a good book to read. And for some, hanging out with your best friend at a coffee shop is a great spot to get engrossed in a new story. And then there's the summer reading program. And then, well there's not a season that doesn't call for a good read (or listen). You can find a good selection of printed and audio at independent book sellers, Flyleaf Books in Chapel Hill and Purple Crow Books in Hillsborough. Oh, and the public library is a great resource too.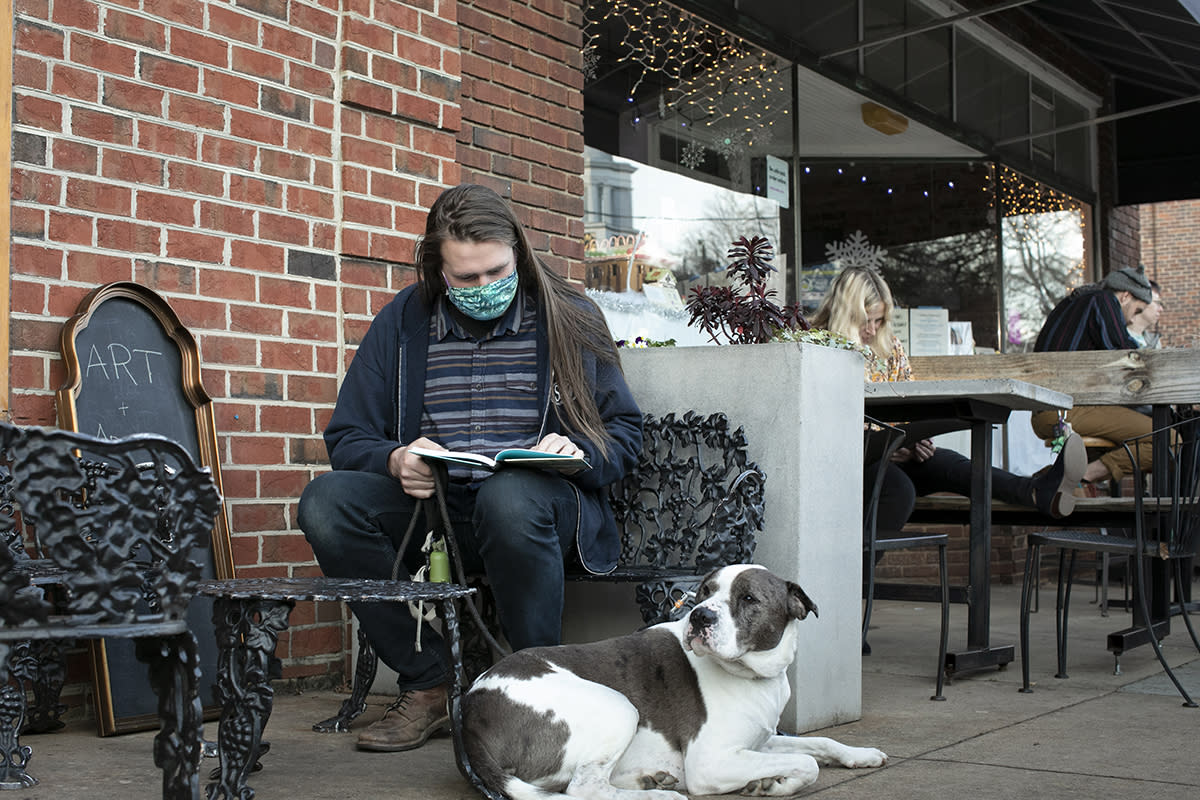 Take a road trip down the road. Get to know your neighbors. If you haven't been to neighboring Hillsborough, make plans to hang out for a day and explore. And vice-verse for Chapel Hill and Carrboro. Take a drive in the country, visit some farms in northern Orange County. A great tool to find farms in the area is the Visit NC Farms mobile app. Read more about it here.
Start a garden. Ornamental or vegetable, gardening gets us outside and makes us happy when digging in that dirt and soaking up some vitamin D. Swing by one of these garden centers for everything you'll need to grow those prize-winning flowers and veggies: Gro Smart in Hillsborough, Fifth Season Gardening Co. and Southern States in Carrboro. If that sounds like a lot of work, we recommend visiting the North Carolina Botanical Garden. It'll make you happy too.
Learn about Orange County and North Carolina history. The Orange County Historical Museum is open by appointment and offers virtual tours and events. Free Walking Tours of Chapel Hill explores the history of the town and its relationship with the oldest university in the U.S., the University of North Carolina – Chapel Hill. For Chapel Hill town history and historic preservation visit the Horace Williams house, home to Preservation Chapel Hill and pick up a self-guided walking tour brochure located at the front door. The Chapel Hill Historical Society offers virtual programs, an online book store, and informational blogs. And finally, the North Carolina Collection Gallery at Wilson Library is a museum with more than 50,000 objects in its care that provides an immersive experience of North Carolina history and culture. Digital collections and online exhibitions are open to the public.
Volunteer. Always a feel good! Here's a list of non-profits for Orange County.
Get a new look. Many of us have been working from home and well, truth be told, might have let ourselves go a little bit. If that sounds like you, ditch the jammie pants, comb your hair and head over to Ceremony Salon in Carrboro, Moshi Moshi or DB. Sutton & Co. (bonus- DB carries bottles of wine to-go) in Chapel Hill. They'll get you looking good and feeling good.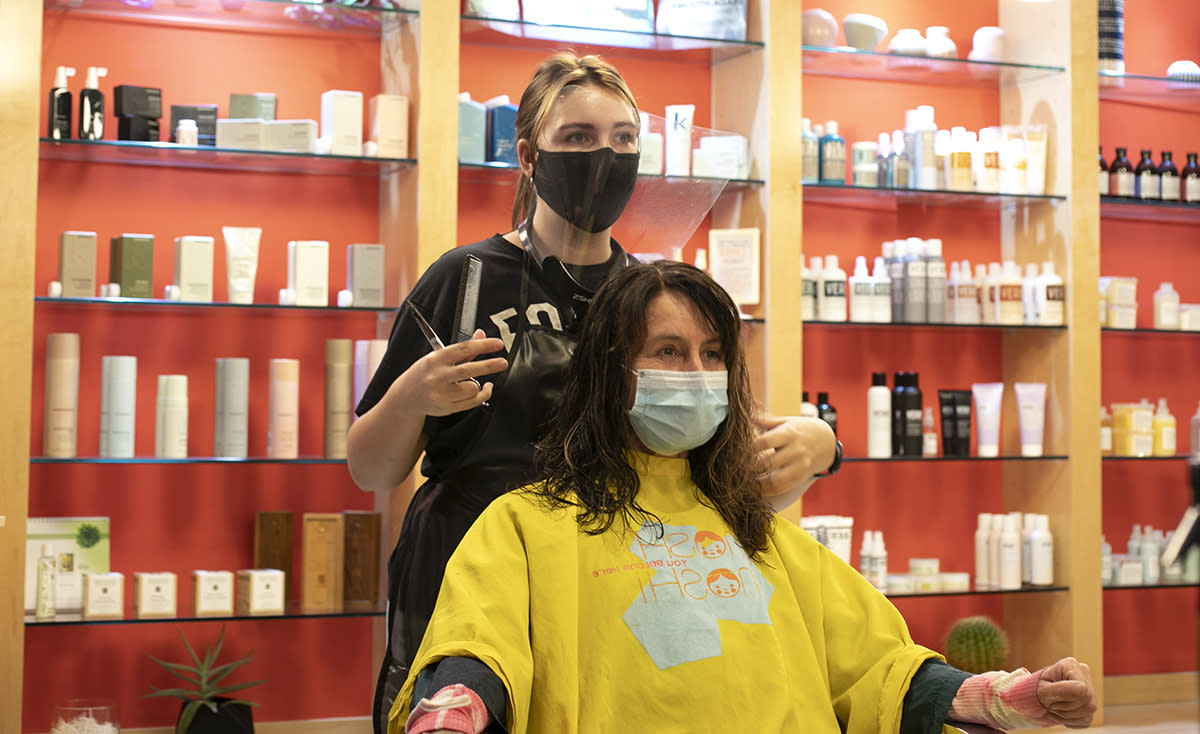 Get artsy. Get to know our local artists. The Orange County Arts Commission is a great resource for all things creative. And here's a great find for new and local music – Tracks Music Library.
Take up a new hobby or learn a new skill. For the aspiring chef, C`est si Bon Cooking School has cooking classes for all: date night pop-ups, peas-in-a-pod parties, one to one cooking workshops and more. Or how about the craft of Blacksmithing? Woodcrest Farm & Forge offers forge basics and beginning & intermediate blacksmithing classes. Get your creative juices flowing with creative writing, improv, and painting classes; all available online through The ArtsCenter.
Adopt a pet. Cat Tales Cat Café is open for Pawesomeness! Reserve your time slot to spend some time in the company of adoptable cats. Even if you don't find that perfect cat mate, the lovable kitties can be a great stress reliever plus admission to the Cat Lounge helps socialize the cats and supports the mission of the Café. The Orange County Animal Shelter has many wonderful pets for adoption. Check out their website for pictures and bios. If you think you found your perfect pet, schedule a 15 minute "meet & greet" session via zoom to ask questions and observe the pet's personality in real time!
And last but not least by any means – Be Safe, Be Kind, Be Calm, Be Hopeful = Feeling Better in 2021