Planning a springtime getaway? Orange County is a great escape for a long weekend filled with blooming flowers, outdoor adventures and mouth-watering food.
See below for the perfect three-day itinerary in North Carolina's very own OC!
Day 1                                                                  
Morning:
Whether you're driving into town or catching a flight, you'll be hungry when you arrive. Head to the Open Eye Café in downtown Carrboro. Try their pour-over of the day for some of the best coffee in the area and pick up a bagel to-go. You'll need fuel for the next adventure!
With coffee in hand, head to Blackwood Farm Park in Hillsborough, NC where spring is sure to be in full bloom soon. Stretch your legs on the park's hiking trails – stopping to check out the park's historic farmhouse, barn, smoke house and other vestiges of this once fully working farm. This park is designed to bring the community together and celebrate the county's agricultural heritage.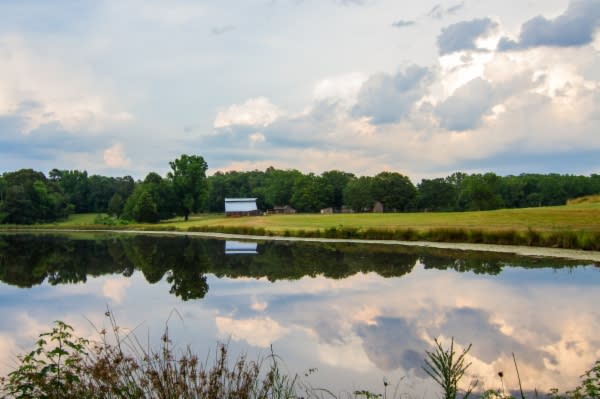 Source: Alicia Stemper
Afternoon:
Exploring a historic farm is a great way to build up an appetite for one of Orange County's many farm-to-table restaurants. Head back to downtown Carrboro for some local grub from Weaver Street Market. This community-owned grocery store features a hot bar packed with options made and often sourced locally. After lunch, take some time to explore the market and pick up a cookie or brownie from the bakery. All of Weaver Street's bakery items are made with local eggs, milk and cream!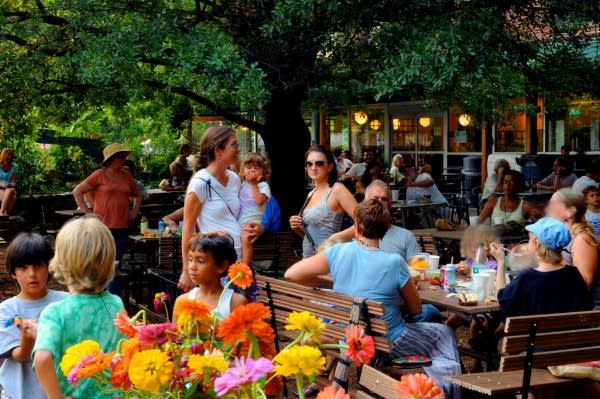 Now that you're well-fueled, it is the perfect time to explore all that downtown Carrboro has to offer. Walk around Carr Mill Mall and search for local souvenirs. Stroll over to Steel String Brewery for a taste of the local craft beer scene. The brewery's flights of four are the perfect way to try a little bit of everything.
Evening:
While local southern food abounds in Orange County, the area also boasts delicious fare from a variety of different cultures and cooking styles. Explore this food scene with a Middle Eastern dinner from Talulla's. Get there early to score a comfortable booth by the window and watch the locals pass by. Order a variety of small plates to share and don't forget baklava for dessert!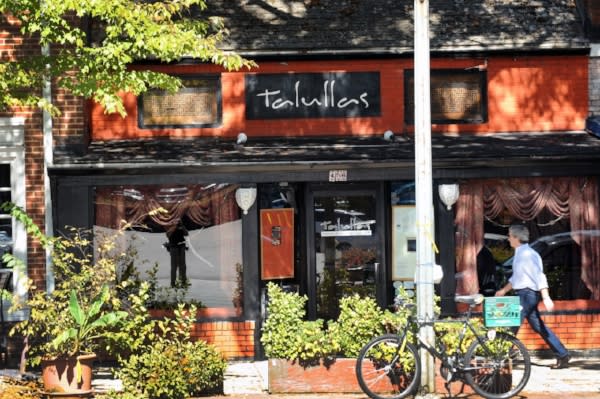 It's a short walk from Talulla's to TOPO Distillery for their evening tour. While you're there, sip on delicious local spirits and learn all about the first and only fully local organic distillery in North Carolina. Now that's a good nightcap on your first day in Orange County!
Day 2
Morning:
Start your day with the locals in downtown Hillsborough at Cup A Joe. Try one of their pastries or even a delicious cookie or piece of cake for breakfast (it is vacation)! To wash it down – pick your poison. Their coffee and tea creations are unbeatable. Once you're well-caffeinated, stroll through downtown Hillsborough. The historic area offers antique, wine, chocolate, jewelry and craft shops. 
Afternoon:
No Saturday in downtown Hillsborough is complete without brunch at LaPlace Louisiana Cookery. Their deep south favorites include grits, catfish, beignets and more. Weekend brunch is made extra special with a Bloody Mary bar to wash down your food.
Instead of an afternoon nap, escape to Hillsborough Spa and Day Retreat. Melt your stress at the spa's tranquility lounge and treetop deck followed by a treatment of your choice. There's truly no better place to enjoy a solo afternoon than at a spa!
And if you're not ready to finish relaxing, consider checking out a class at Hillsborough Yoga Company after your treatment. Spa customers even receive a special rate on classes!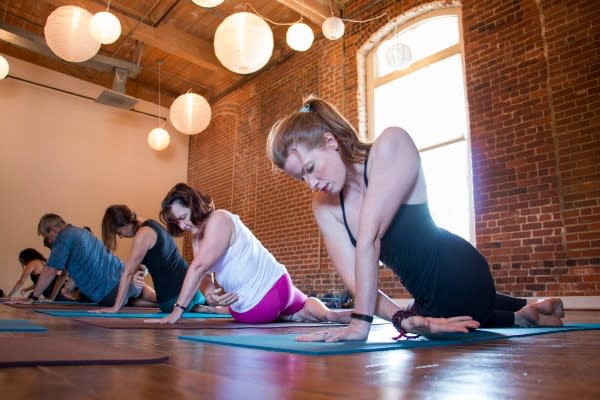 Source: Carolina Yoga Co
Evening:
An afternoon of relaxing can work up quite the appetite! Head over to Mystery Brewing for delicious local beer and food. Order their alligator etouffee or chicken and waffle sandwich for a sampling of true southern delicacies. To drink, have a glass of one of their limited release beers.
Beyond their great food and beer, Mystery Brewing is known for local music on Friday and Saturday nights. Keep your seat and enjoy the entertainment!
Day 3
Morning:
It might be your last day in Orange County, but there's still so much to do and see! Today, we'll explore Chapel Hill, home to the nation's first public university and all the history that comes with it.
In the mood for a healthier breakfast after plates of delicious southern fried food the day before? Stop by Purple Bowl for an acai bowl and coffee. From there, you're on the doorstep of the University of North Carolina at Chapel Hill's campus. Grab an extra coffee to-go and set foot exploring campus. Make your way to Coker Arboretum, a truly magical part of campus, especially in the spring! Check out the interpretive brochures which can be found in marked storage boxes at several locations to guide your walk.
Afternoon:
No campus tour is complete without a walk down Chapel Hill's Franklin Street. There's truly no better place for a Tar Heel fan! Walk into one of the many fan stores and pick out a Carolina blue t-shirt to commemorate the weekend. Once hunger strikes, step into Sutton's Drug Store. A fountain cherry limeade is the perfect accompaniment to Roy's Reuben, a delicious sandwich named after Tar Heel basketball coach (and national champion), Roy Williams.
To complete a truly memorable afternoon in Chapel Hill, pop into Morehead Planetarium. Fun fact – this planetarium hosted nearly every astronaut who participated in the Mercury, Gemini, Apollo, Skylab and Apollo-Soyuz programs for training.
Evening:
While your time in Orange County may be coming to a close, no visit to Chapel Hill is complete without a stop by the popular restaurant Carolina Brewery! The restaurant's BBQ Bowl and Copperline Amber Ale are the perfect cherry on top of a perfect southern long weekend. 
To book your next stay in Orange County, visit https://www.visitchapelhill.org/hotels/.