Updated 4/22/2020
In Orange County, shopping local is easier than ever. With a wide variety of online shops and brick & mortar boutiques, you can find a way to support the local economy no matter what your needs and desires are. If shopping isn't your thing, don't worry. We'll guide you on a local culinary journey that'll make your taste buds sing, too! Eat your way through Orange County at the best spots that support local agriculture. Here are just a few of the amazing local artisans, vendors and creators in Chapel Hill, Carrboro and Hillsborough.
Chapel Hill
Clothing and Crafts:
William Travis Jewelry: This local business offers one-of-a-kind handcrafted jewelry and custom design services. Whether you are looking to create something of your own or pick from one of their beautiful, award-winning creations, you can always find something that fits your taste.
Julian's: This family business goes back three generations. They are known for their amazing customer service and fine apparel for men and women. If you are in need of some formal apparel or accessories, Julian's is the place to get the best look tailored to your specifications with a family business vibe.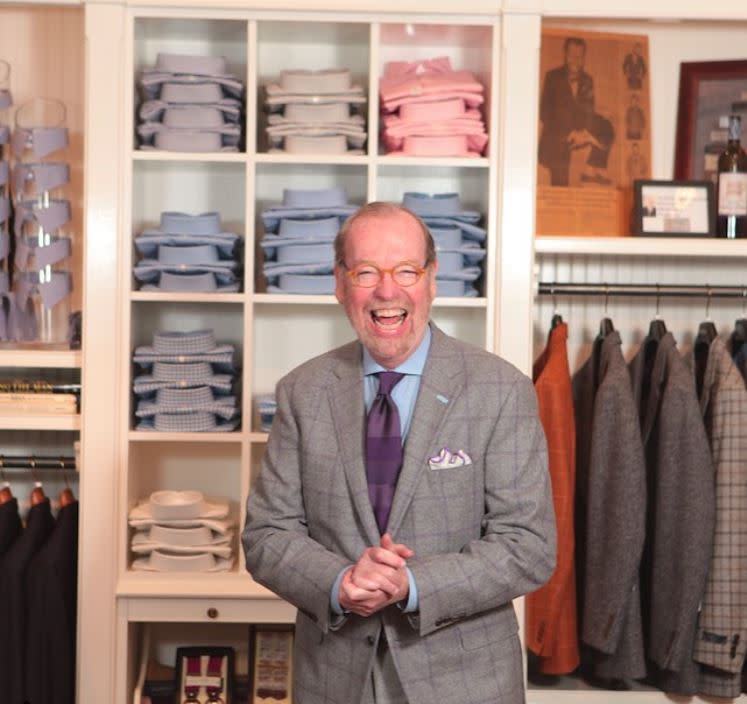 Bettye's Flower Design: If you're looking for a beautiful bouquet or flower arrangement, look no further. Bettye's Flower Design can create a stunning flower arrangement customized for any occasion with locally grown, seasonal flowers.
Food and Drink:
Chapel Hill Creamery: This local creamery sells handcrafted artisan cheese using milk from their own grass and grain fed cows. You'll find their farmhouse cheese at local farmers' markets, retailers and restaurants. They also offer house-made flavorful pork sausages. You can purchase their goods at the Carrboro Farmers' Market, Eno River Farmers' Market, Weaver Street Market (Carrboro, Hillsborough and Southern Village) and beyond!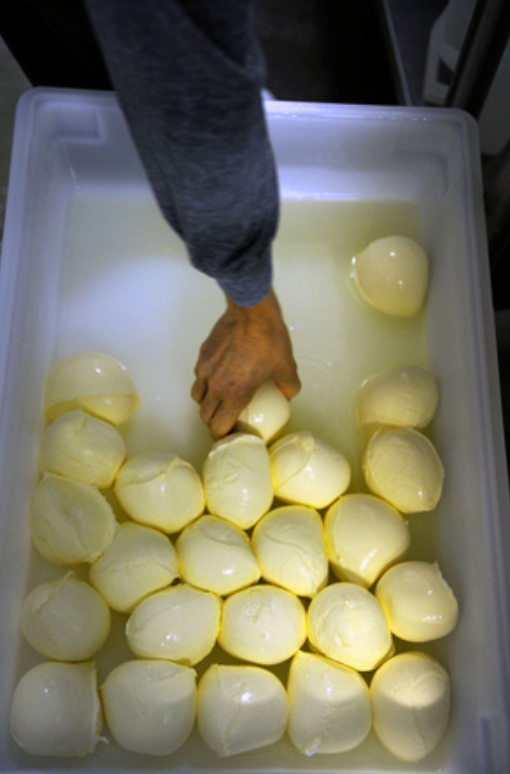 Top of the Hill Restaurant & Brewery or Distillery: Affectionately known as TOPO to locals, this restaurant/bar/brewery/distillery is about as Chapel Hill as it gets! Their restaurant menu is stocked with locally-sourced produce, the beer is brewed on-site and the distillery pumps out organic spirits that supports local organic farmers! Stop in for a bite or drink at this community staple.
The Pig: Nothing goes to waste in this barbeque house! The Pig is known for their whole-hog barbeque made with local, pasture-raised, antibiotic and hormone free pork. They also offer house-made hotdogs, bologna and Vietnamese pork cheek. The Pig has something for everyone!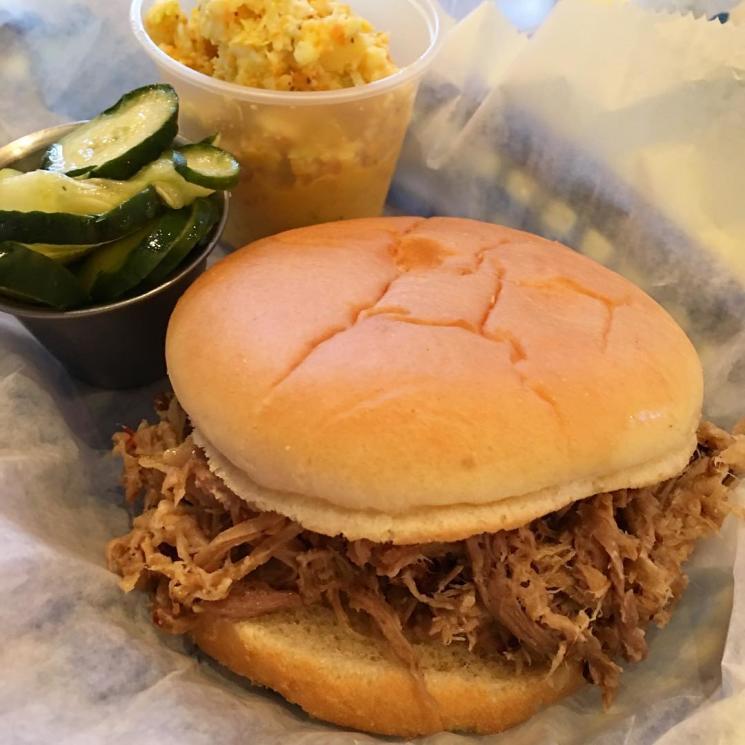 La Vita Dolce, Espresso & Gelato Café: This café has specialty coffee and gelato that's as delicious as it sounds! They did their research to bring the best coffee to you, and they offer authentic homemade Italian ice cream and sorbet in 20 different flavors. Their gelato is made onsite from high-quality ingredients to provide you with the smoothest, most flavorful treat.
Carrboro
Clothing and Crafts:
Sofia's Boutique: Find your locally-made Carrboro jewelry here! You can also find men and women's clothing, shoes and accessories. This lovely boutique is located in the historic Carr Mill Mall.
WomanCraft Gifts: Here, local artists create handmade items including jewelry, pottery, yarn work, décor and more! Many local artisans come together to stock this store with unique gifts for yourself or loved ones.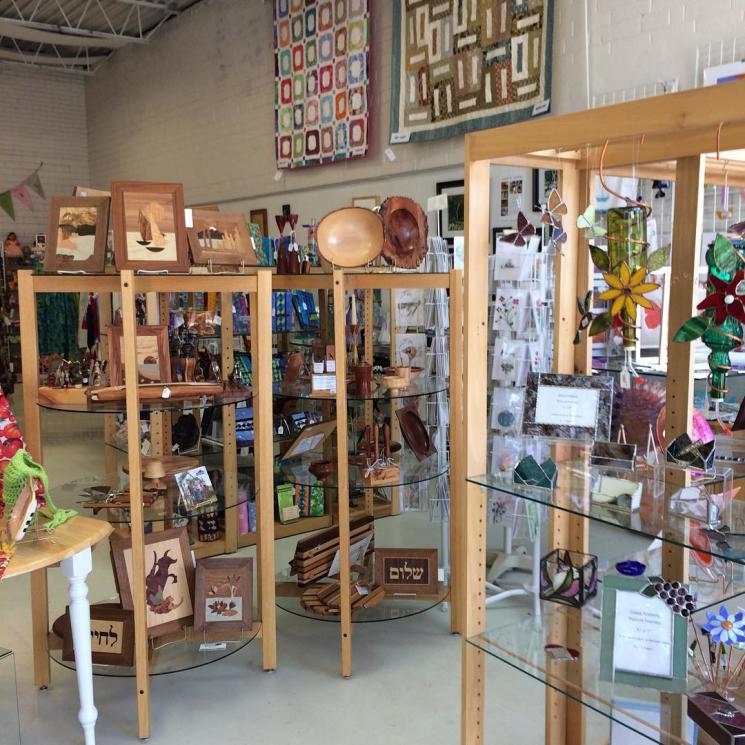 Food and Drink:
Tandem: Grab brunch, lunch, dinner or a drink in this relaxed indoor space or out on their patio. They source most of their food from local farms. Come taste what Chef Younes has cooked up after years of culinary experience in various cities around the world!
Steel String Brewery: Not only does Steel String Brewery offer you delicious beer served over a guitar-shaped bar, they have embraced their local community to the full extent! This spot's quirkiness feels like home to Carrboro natives and visitors alike, and their beer is made from unique regional specialties.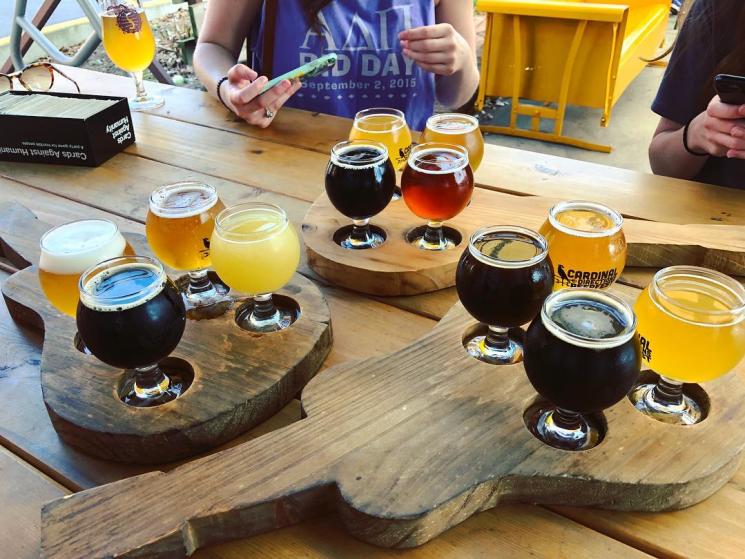 Hillsborough
Clothing and Crafts:
MyAromas2Go: Pam and Daniel create aromatherapy jewelry, whimsical essential oil blends, home fragrance sprays & potpourri, natural soy candles & wax melts, artisan soaps and lotions. You can find them at the Hillsborough Farmers Market or order their products from their online store. They also offer candle pouring parties.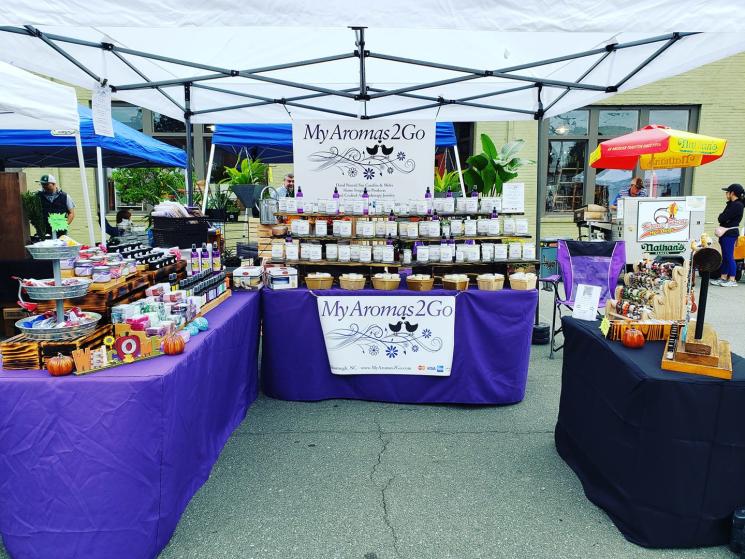 Hillsborough Gallery of Arts: This art gallery is owned and operated by local artists. The exhibits change monthly, so be sure to stay updated on the latest and add some fresh artwork to your collection.
Food and Drink:
Steve's Garden Market & Butchery: This small-town market sells local fresh produce, quality meats and seafood. Their meat is sourced from farms that produce natural, hormone free products. They may be known for their house made pimento cheese, jams and jellies, but their deli has delicious sandwiches that are made from local produce, too!
Bailey Bee Supply: This location creates awareness for the honeybee population while helping beekeepers learn more about their hobby. This isn't just for hands-on bee keepers, either. If you enjoy the products that we couldn't have without honeybees, this is the place for you! They sell a variety of local raw honey, creamed honey, lotions, soaps and gifts for beekeepers and bee supporters.
We hope this list inspires you to shop local and try something new! What is your favorite Orange County creation? Let us know in the comments below, and keep up with all the best local businesses by following our Twitter, Facebook and Instagram.
(photo credits/sources: Header, William Travis Jewelry, Julian's -Chapel Hill Magazine, Chapel Hill Creamery -Chapel Hill/Orange County Visitors Bureau, The Pig - PoweredbyPeanutButter, Womancraft,  Steel String Brewery - TheFoodieTravels, Tommy Mitchell, )