Hillsborough was founded in 1754 on the spot where the Great Indian Trading path crossed the Eno River, and though over 260 years have passed since then and much has changed, somehow this small town in the middle of North Carolina has been able to maintain historical luster.

Landmarks abound including one for the Riverwalk, a trail along the Eno River (which flows through the middle of town, including alongside the Historic District and Downtown). Riverwalk connects Occoneechee Mountain State Natural Area to various local parks, the Occoneechee Speedway, and Ayr Mount via a trail along the river — all part of North Carolina's Mountain to the Sea Trail.

During the COVD-19 crisis, health experts have encouraged spending time outdoors in nature and Town officials are making it even safer now by keeping park restrooms open during regular hours and cleaned and sanitized daily. So lace up your shoes, wear a mask, and hit the trail with your family.

Many Hillsborough retail businesses have opened their doors. And numerous local restaurants are seating customers.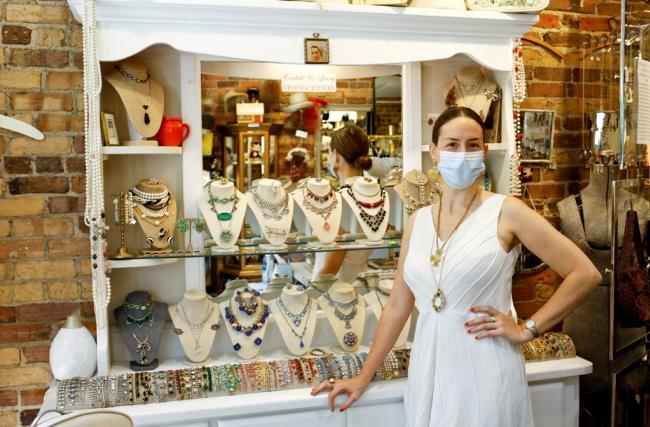 Photo of Lindsley Bowen. Carlisle & Linny Vintage Jewelry is Now Open for Customers.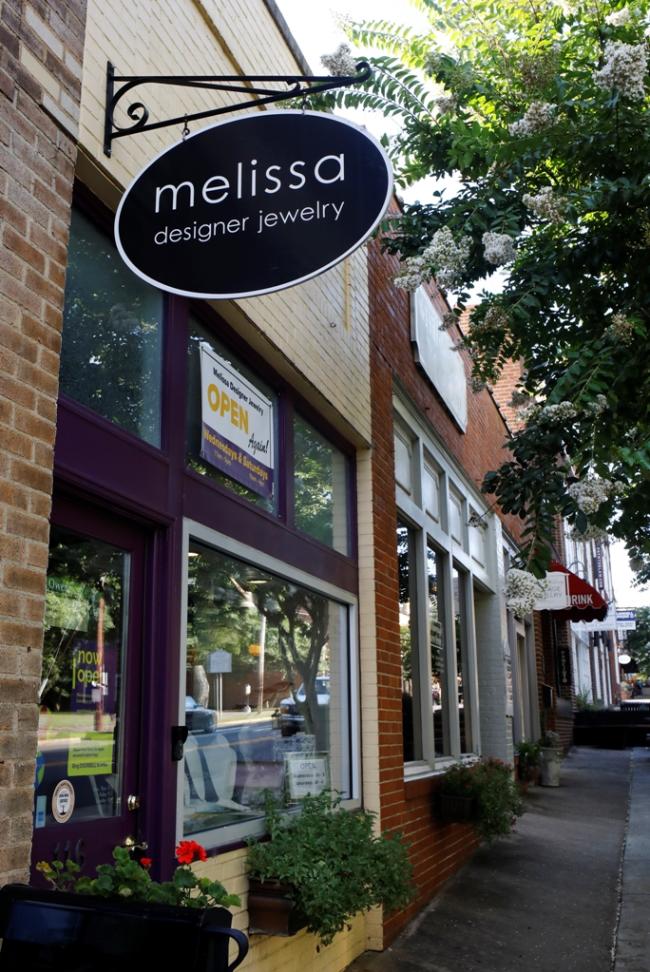 Melissa Designer Jewelry

Says Mayor Weaver:

"Our local retailers and restaurants are taking every precaution, not just because it is required, but because their livelihoods depend on keeping themselves, their employees, and their customers safe," said Mayor Jenn Weaver. "The Hillsborough community has valued "buy local" long before it was a slogan, and whether folks are rooted here or passing through, supporting our homegrown businesses is essential for our local small town economy to thrive."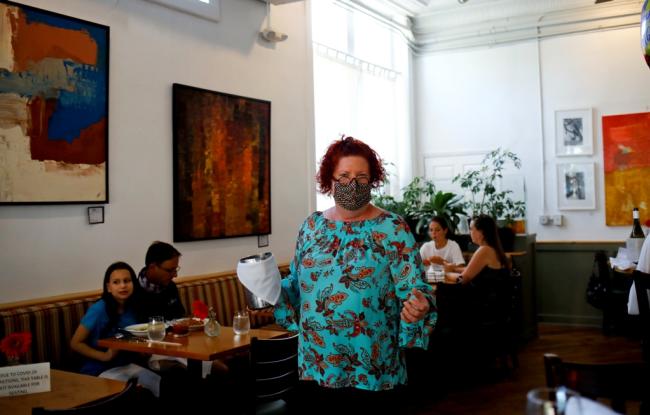 Antonia's Restaurant

For a complete list:  www.visithillsboroughnc.com

Fun ways to indulge:
Former Mayor Tom Stevens' gallery (pictured at top)has an open house the Last Friday of the month (usually 6pm-8pm) — individual appointments are available 7 days a week - and most of the artwork can be viewed online at http://www.thomasstevens.com/  
Matthews Chocolates: https://www.facebook.com/Matthewschocolates
Hillsborough Spa: https://hillsboroughspa.com
The Parlour On King: https://www.facebook.com/The-Parlour-On-King-Salon-Spa-350147495541448
Haven Salon: http://www.hillsboroughhaven.com
Cabana Boy Smoked BBQ Food Truck: Friday night, August 7, and every other Friday, this award winning BBQ truck sets-up in front of 200 N Churton St, Hillsborough, 4:00 to 6:30 p.m. www.cabanaboybbq.com